Moccamaster KBG Select Apple Green
The Moccamaster KBG Select Apple Green is a filter coffee maker that combines quality craftsmanship and cutting-edge performance.
The Moccamaster KBG Select Apple Green filter coffee maker offers an intuitive experience thanks to its retro and minimalist aesthetic. Easily switch to full or half carafe mode with a switch that automatically regulates the temperature to keep your coffee hot for 40 minutes. Brew up to 1.25 liters of coffee in just 6 minutes. The Moccamaster KBG Select Apple Green coffee maker guarantees perfect extraction of aromas thanks to an optimal water temperature oscillating between 92°C and 96°C, and an infusion time of 5m30s. An example of a gentle method, our filter coffee maker delicately reveals the subtle aromas of filter coffee, offering a refined tasting experience. Thanks to its self-mixing lid, the jug ensures perfect concentration in each cup of coffee.
Type of coffee machine: Filter coffee maker
Materials: plastic, glass, stainless steel
Capacity: 1.25L (up to 10 cups of filter coffee)
Power: 1450W
Dimensions: L32 cm x D17 cm x H36 cm
Weight: 3.2Kg
Automatic shutdown: yes
Color: Apple green
Accessories included: glass carafe, filter holder, paper filters
Maintenance: removable and washable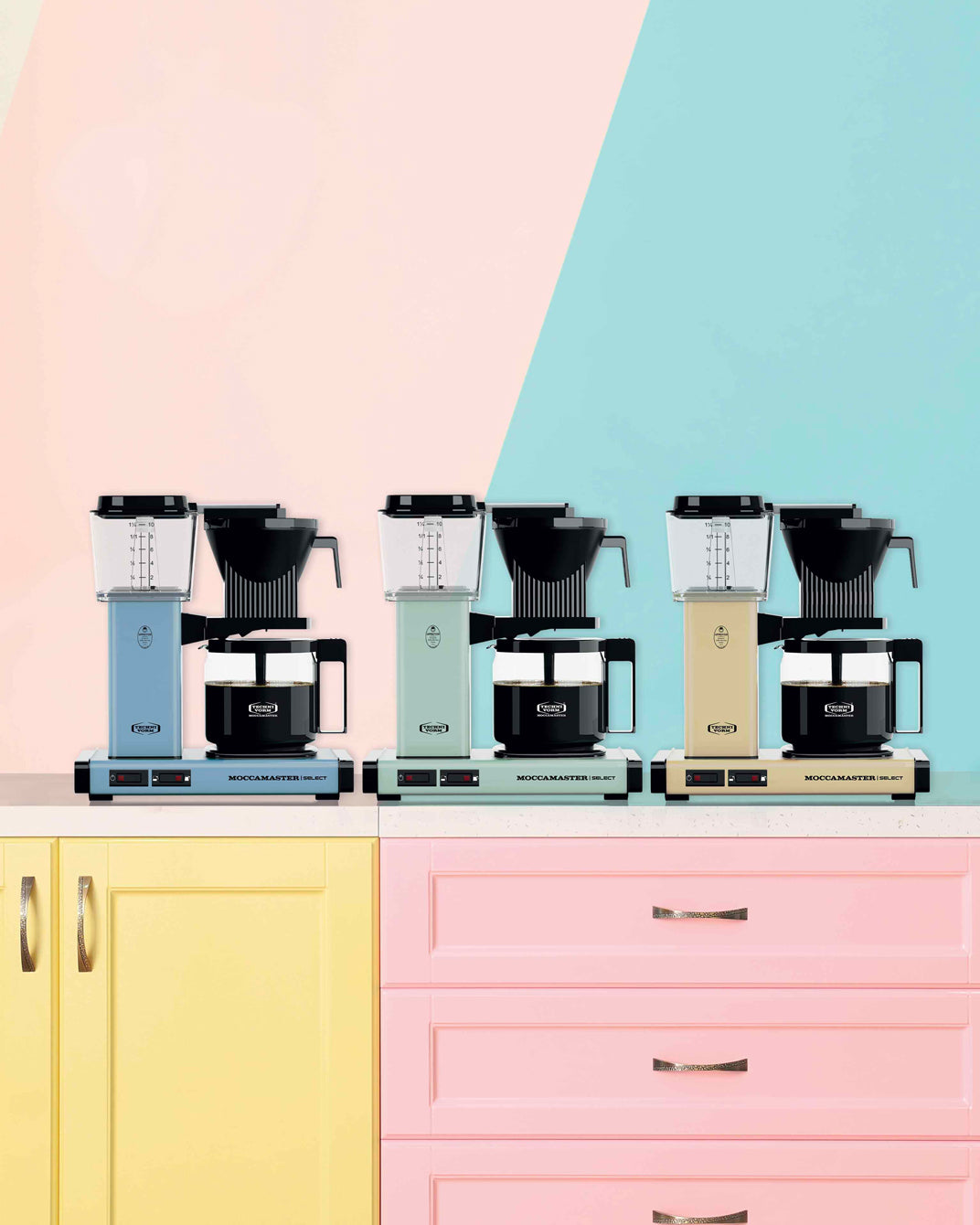 The advantages of filter coffee prepared with the Moccamaster
Filter coffee has many benefits that make it a popular choice for many coffee lovers. First, it delivers rich, balanced flavors through gentle, full extraction of specialty coffee aromas. Thanks to the Moccamaster KBG Select apple green coffee maker, its preparation is simple and accessible to everyone. Allowing precise control of brewing time, water temperature and grind distribution, the Moccamaster KBG Select filter coffee maker guarantees a rich, perfectly brewed cup of coffee.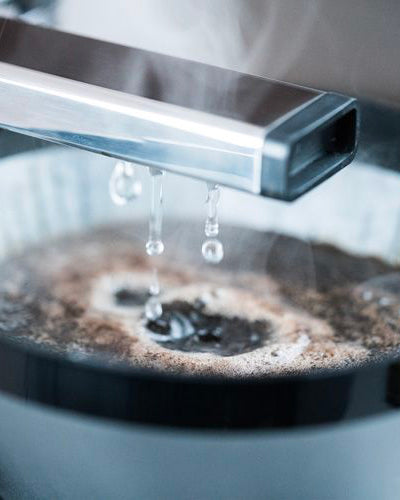 The Moccamaster design filter coffee maker, a jewel of craftsmanship
Each Moccamaster designer filter coffee maker is carefully manufactured and assembled by hand in the Netherlands. The Moccamaster KBG Select Apple Green filter coffee machine is the luxurious version of the original Moccamaster. A true emblem of quality in the world of specialty coffee, this designer filter coffee maker combines cutting-edge technology, ease of use, performance, robustness and elegance.
The warranty on the Moccamaster KBG Select electric coffee maker is 5 years. Entirely handmade in the Netherlands, Moccamaster filter coffee makers also have numerous removable parts that can be replaced at any time.
Yes, a box of 100 filters is actually supplied with the Moccamaster KBG Select Apple Green filter coffee maker. You can then obtain it on our website (www.arakucoffee.com).
Keep your Moccamaster electric filter coffee maker in good condition by providing regular maintenance. Wipe a damp cloth over the exterior of the machine to clean it. After each use, wash the jug, thermos and filter holder thoroughly by hand using a mild detergent. Avoid pouring liquids directly onto the filter coffee machine and avoid placing the glass jug in the dishwasher. Remember to clean the inside of the filter coffee machine at least twice a week. Finally, be sure to descale your Moccamaster KBG Select fir green coffee maker regularly to avoid problems linked to limescale.