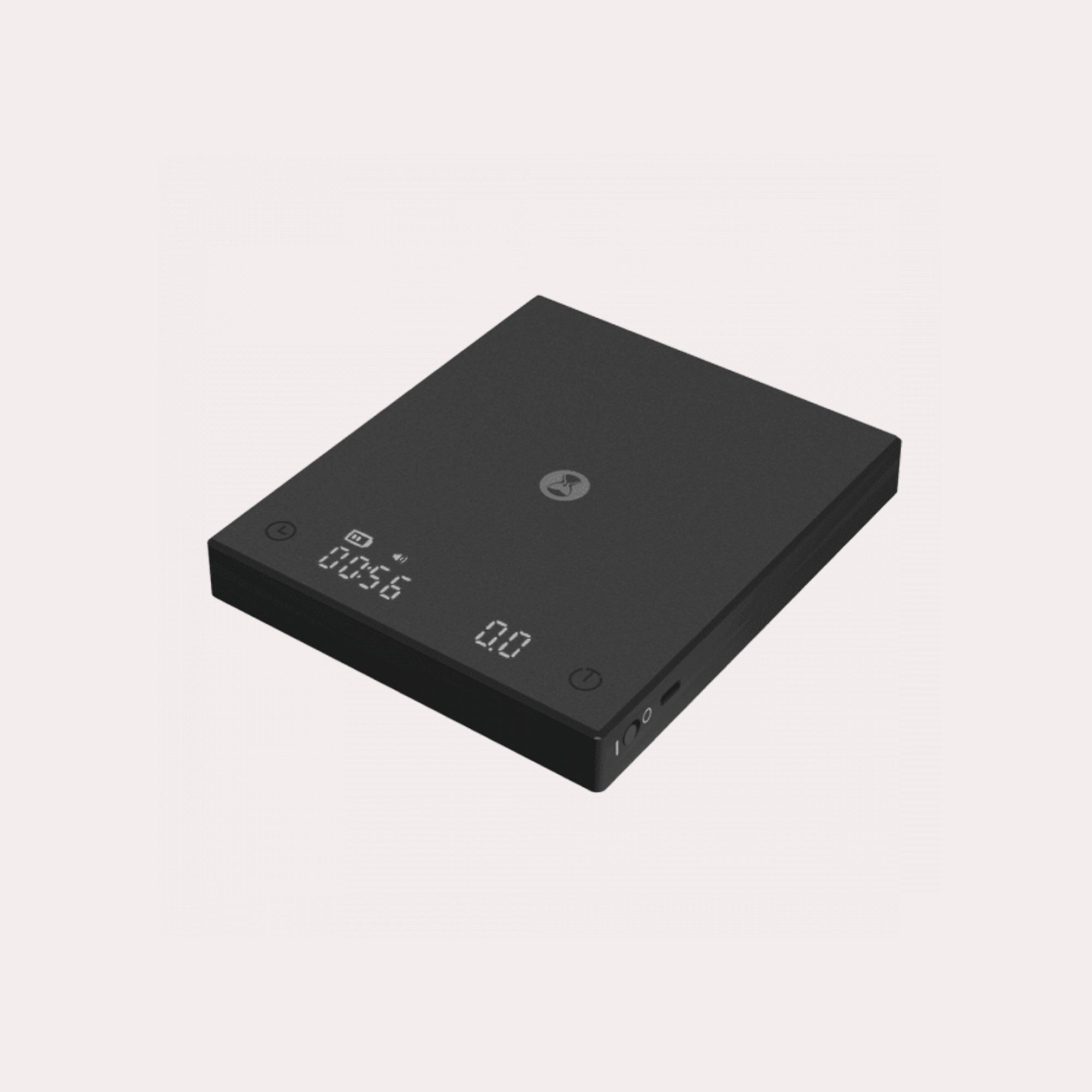 TIMEMORE Electric Scale Black Mirror
The Timemore Black Mirror coffee scale, a compact and easy-to-use tool, ideal for preparing specialty coffee.
The Black Mirror coffee scale from Timemore is an essential and incredibly precise accessory for enhancing your best vintage coffees. Its compact design and touchscreen LED display make it a practical and intuitive choice. It is water resistant, which makes it easy to use during your espresso extractions and infusions. All the functions necessary for preparing espresso and gentle methods are integrated into this scale, ideal for slow coffee. You can count on its precision which guarantees exact weighing of your dose of coffee beans or ground, in particular thanks to the tare function and automatic time start. Energy efficient, this coffee scale turns off automatically after 5 minutes. With this Timemore Black Mirror coffee scale, you will be sure to obtain precise and reliable results every time. Enjoy the convenience and precision of the Black Mirror Coffee Scale to bring your specialty coffees to life.
Accuracy: within 0.1g
Weighing: from 0.5 g to 2 Kg
Operation: high precision electric coffee scale
Dimensions (LxDxH): 152x130x25mm Stopwatch: integrated
Battery: USB rechargeable (cable provided)
Autonomy: 10 hours
Anti-slip black silicone mat for better protection
Why use a coffee scale for preparing specialty coffee?
A quality coffee scale is important in preparing specialty coffee for several reasons. First of all, it allows you to precisely measure the quantities of water and coffee used, thus ensuring precise dosing. This results in a balanced and flavorful cup of specialty coffee. In addition, a slow coffee coffee scale with an integrated timer function allows you to control the infusion time, which is essential for certain preparation methods such as Chemex, V60, French Press... A precise coffee scale also makes it easier experimentation and adjustments to coffee recipes, allowing proportions to be varied to achieve different intensities and flavors. Finally, a coffee scale guarantees recipe reproducibility, which is useful for sharing recipes or maintaining consistency in your preparation routine. In summary, a quality coffee scale provides precise control and greater mastery in the preparation of your specialty coffee, allowing you to fully explore and savor the different nuances and aromas of coffee.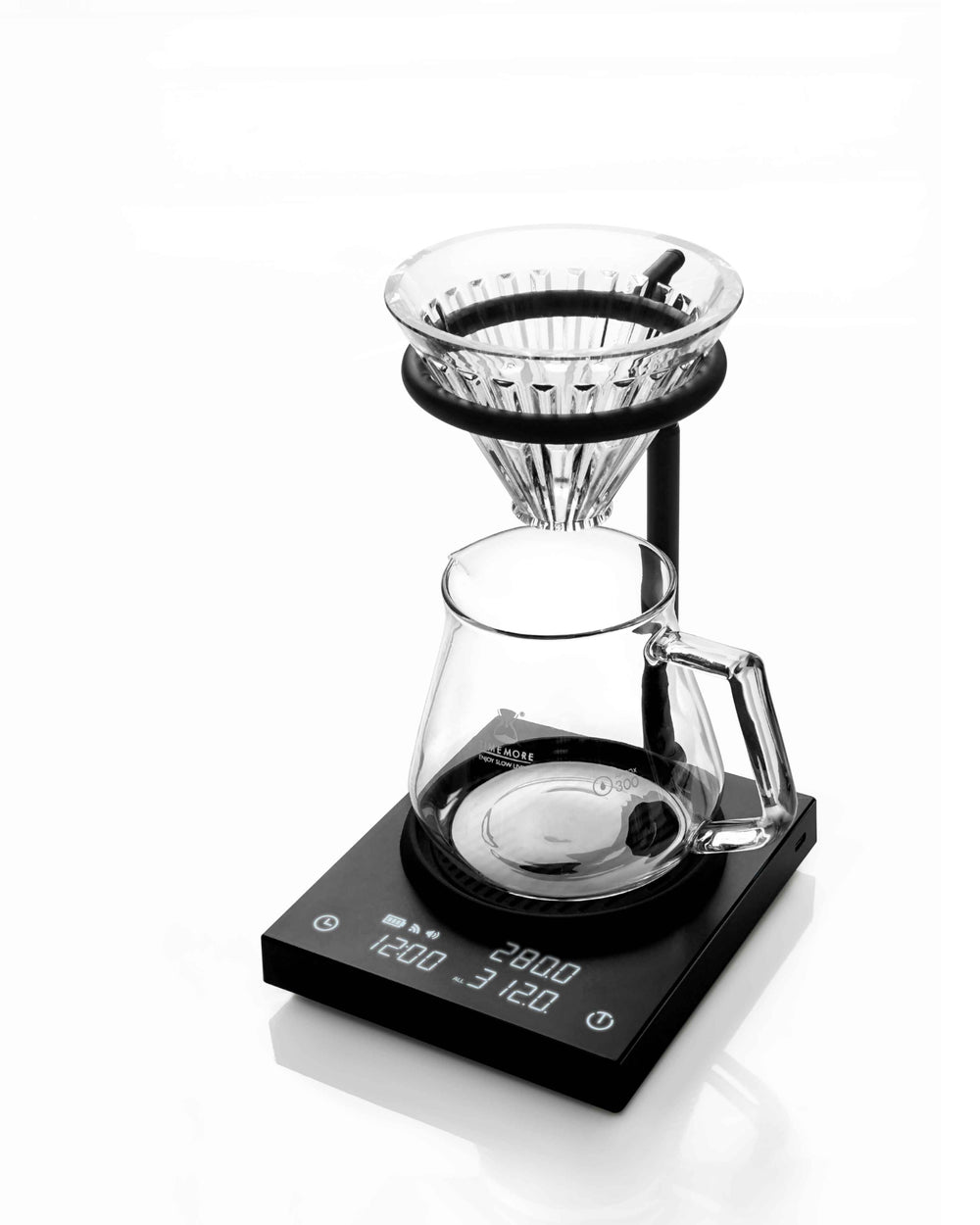 The Timemore Black mirror precision coffee scale is accurate to 0.1g. This makes it particularly suitable for preparing specialty coffee.
Yes, the use of the Timemore Black mirror coffee scale is recommended for all coffee preparation methods. It accurately measures the quantity of coffee and water, ensuring consistent results for a balanced specialty coffee. A coffee scale also makes it easy to adjust coffee-water ratios according to each method's specific recommendations, ensuring optimal taste.
Make sure your coffee scale has a weighing capacity suitable for your needs, generally between 0.1 grams and 1 gram precision. Look for a scale with a tare function to subtract the weight of the container used. Opt for a coffee scale with easy readability, a backlit display and sensitive buttons. Also consider additional features like unit conversion and a built-in timer.