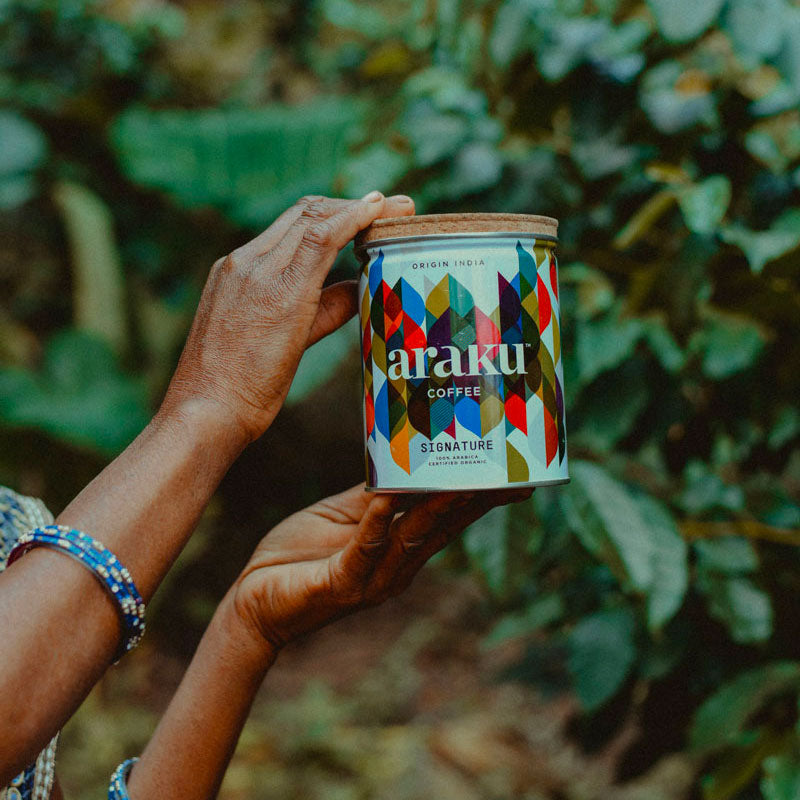 The world of specialty coffee
Discover our blog articles around the world of Araku Coffee : Agriculture, Coffee, Culture, Practical information, Health, Preparation guide and News.
This is the name of the region where our specialty coffees come from, located in the state of Andhra Pradesh in India. In Adivasis language, a community originating from this region, Araku means "Red Earth". This name alludes to a geological specificity of these mountainous highlands.
This is a label, a recognition of quality awarded by an independent international organization, the Specialty Coffee Association (SCA). Each coffee is rated based on taste and production criteria. If a coffee obtains a score higher than 80/100 then it can enter the exclusive club of specialty coffees. At Araku Coffee, all our coffees have a rating above 86.
Do not hesitate to contact us via the following email address: contact@arakucoffee.com.
We will be happy to answer you. Even better, come see us directly in our Parisian coffee shop (14 rue de Bratgane, 75003).