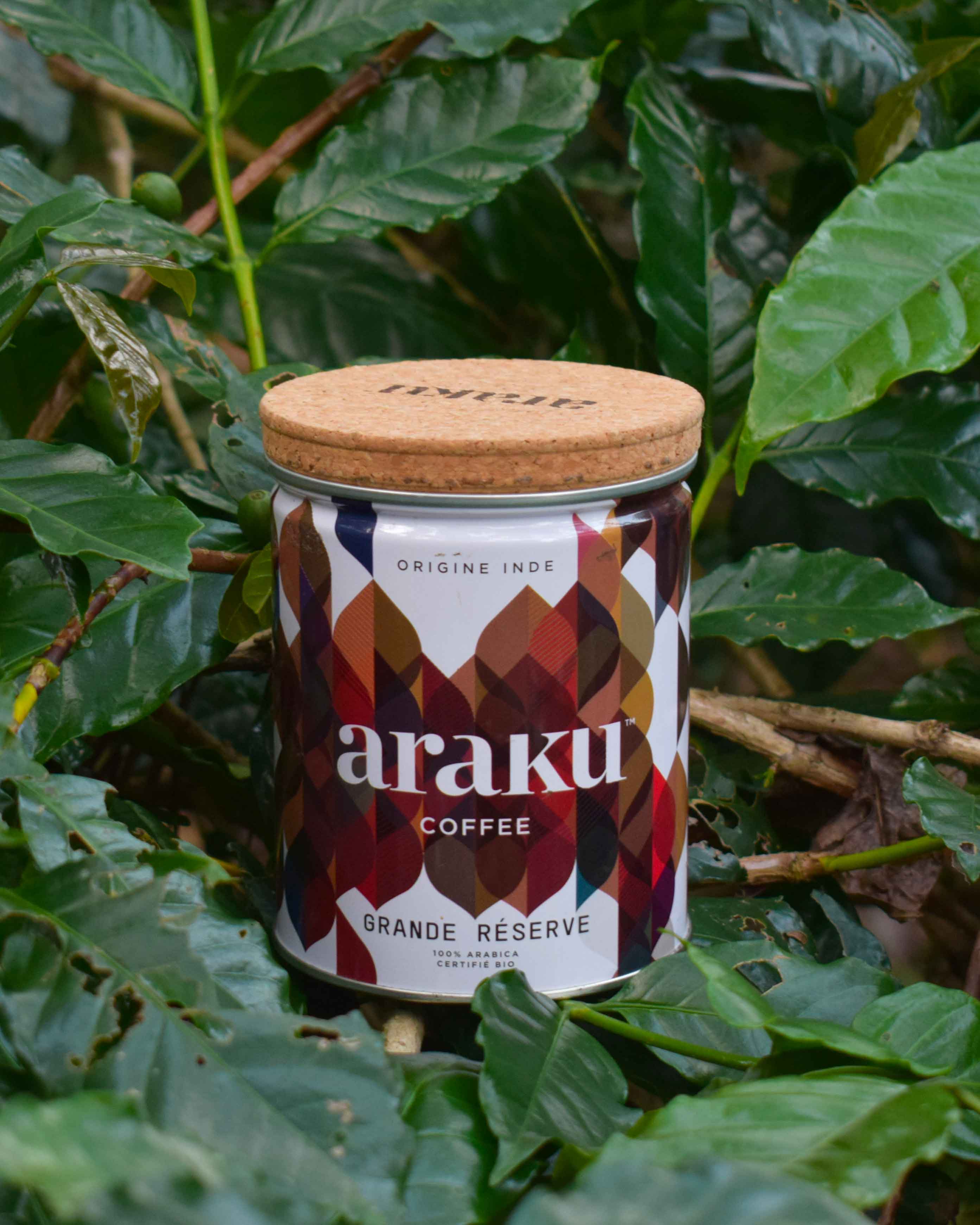 Notes of yellow and red fruits, caramel, vanilla and leather
This organic specialty coffee is refined and balanced. It develops notes of yellow and red fruits, caramel, vanilla and leather. The production of this specialty coffee combines 50% natural beans and 50% washed beans, which allows us to obtain an Indian coffee with a depth and aromatic complexity unique in the world. The medium-intensity roasting profile chosen for this pure Arabica coffee from India helps preserve its unique character while developing a balanced body and natural sweetness.
Pure Arabica Grand Reserve coffee: one of the best specialty coffees in the world
Our pure Arabica coffee of Indian origin, a true grand cru with an exceptional SCA score of more than 88.5/100. Which makes it one of the best coffees in the world. This coffee is labeled organic, eco-responsible and fair trade, guaranteeing environmentally friendly production and fair working conditions for specialty coffee producers. Grown at an altitude of over 1200 meters, each grain is harvested manually to ensure optimal quality. Our exceptional coffee is grown in agroforestry, thus favoring diverse shade, including silver oaks, mango trees, jackfruit and pepper trees.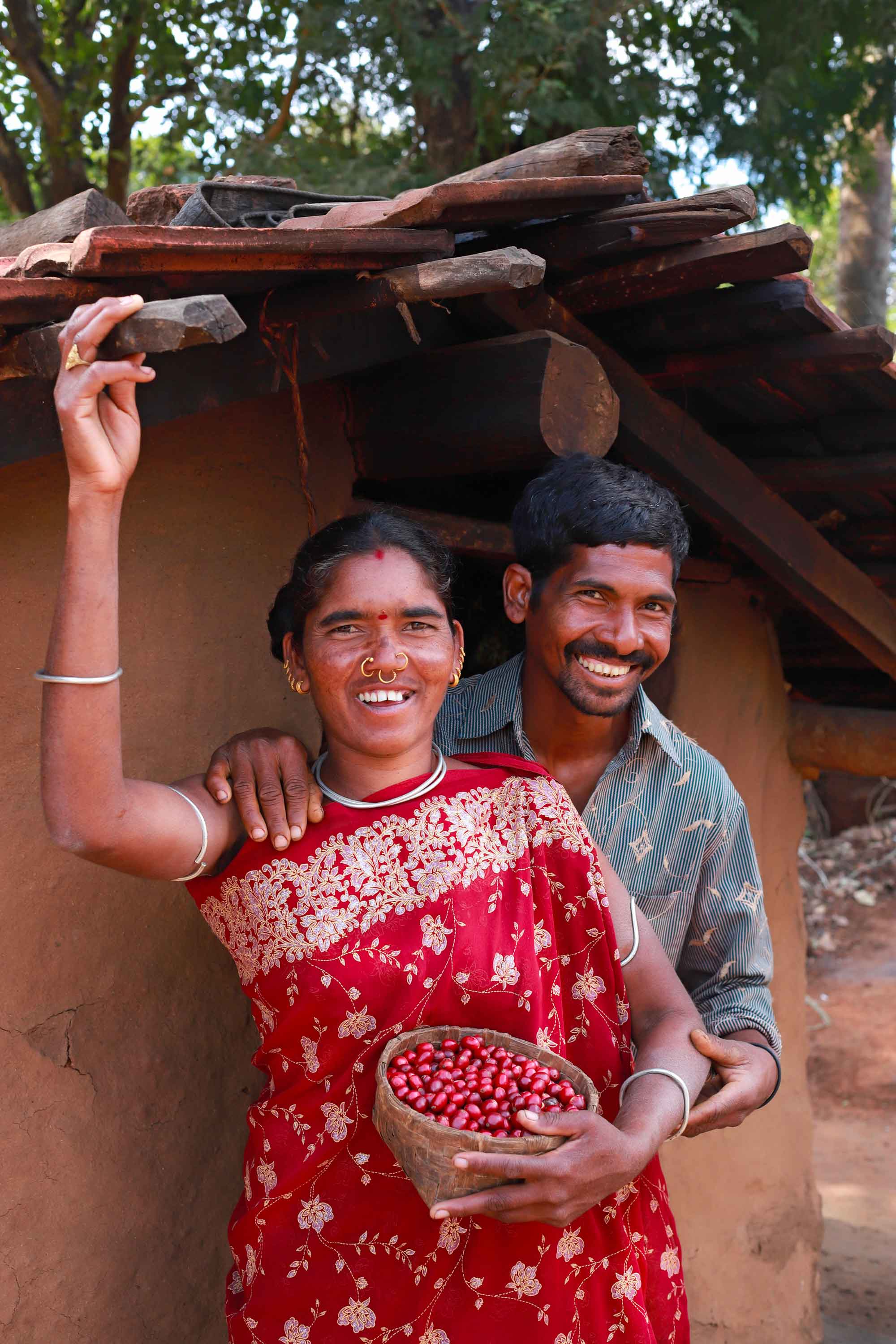 GULLELA THIRUPATHI, village of Kabada Bodaput
"I am very proud that my exceptional coffee was chosen for the Grand Cru Grand Reserve. I take care of my plot and my coffee with a lot of involvement. In addition, the choice of organic farming allows my coffee to be very healthy and aromatic, while being very respectful of the environment."
Recommended preparation methods

Espresso

Italian moka
Filter coffee maker

Slow Coffee
French Press
No, Signature organic coffee is not a blend, it comes from a terroir bringing together several plots with geographical, geological and biological similarities.
Yes, Signature is a 100% Arabica coffee, from biodynamic agriculture and certified specialty coffee thanks to its tasting score of 86 awarded by the SCA (Speciality Coffee Association).
Signature coffee is available in bean and ground versions, in 200g tin and in 200g and 1kg pouches. We have also developed a range of Nespresso compatible capsules in boxes of 10, 100 or sold individually.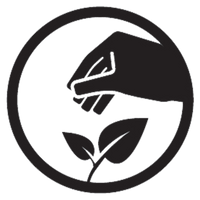 specialty coffee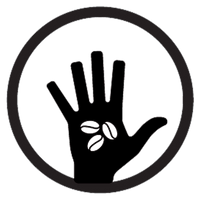 harvested by hand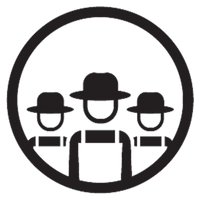 fair trade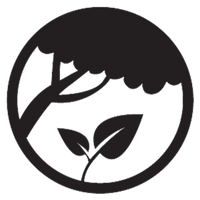 biodynamic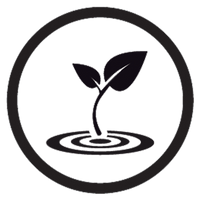 certified organic
Our organic specialty coffees