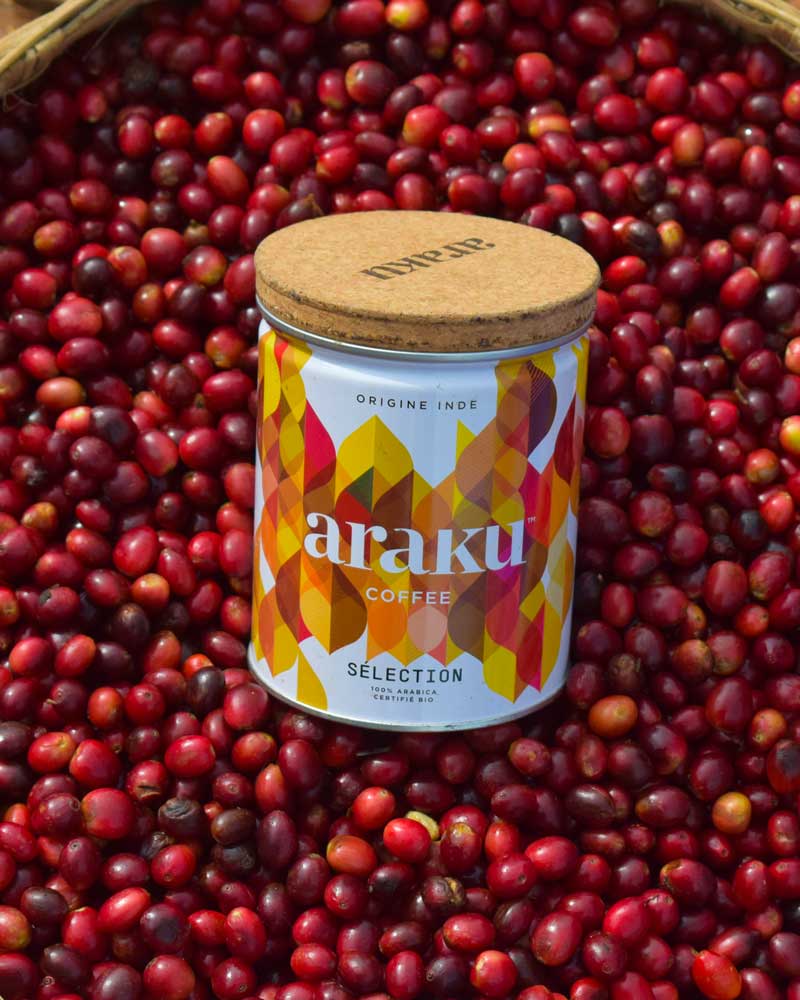 Notes of caramel, butter and dark chocolate
This premium Indian coffee is a unique blend that offers delicious notes of caramel, butter and dark chocolate. Available in whole bean and ground coffee versions, the production process for this organic specialty coffee is made up of 35% natural beans and 65% washed beans, which gives it exceptional complexity and richness of flavors. Finally, the strong roasting of our Sélection organic coffee gives it an intensely aromatic profile.
Pure Arabica coffee : a specialty coffee from India
Our Selection specialty coffee is 100% Arabica with an SCA score of +86.5/100. Cultivated in the Araku region of India, this pure Arabica coffee is harvested at an altitude of more than 1000 meters, thus benefiting from a terroir conducive to its aromatic development. Thanks to environmentally friendly regenerative farming methods, our coffee is certified organic, guaranteeing sustainable and fair practices throughout its production. The harvest of specialty coffee is done entirely by hand, allowing for careful selection of coffee cherries. Additionally, our plantations take an agroforestry approach, growing coffee under diverse shade, primarily composed of intertwined silver oaks and pepper trees. This creates a favorable ecosystem, contributing to the quality and aromatic complexity of our Selection coffee and allows us to offer you a range of exceptional coffee beans and ground coffee.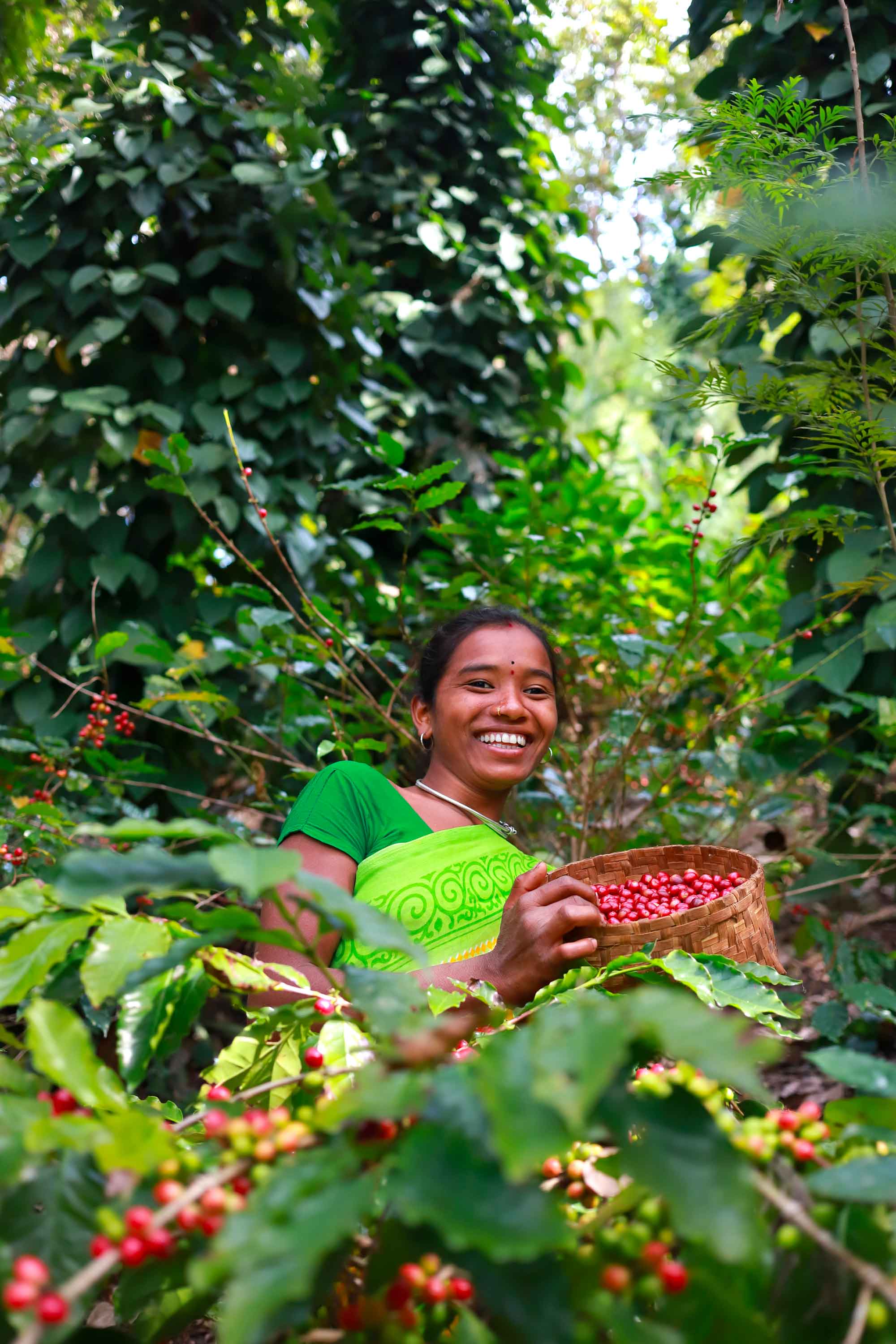 VANTHALA family, village of Kabada Bodaput
This farming couple has two sons and three daughters, all now married. Their reputation is unrivaled in terms of planting, with impeccable shade management and careful pruning of coffee trees, without the slightest trace of disease. Their plot is well maintained, benefiting from adequate mulching and flourishing biodiversity, thanks to soil rich in humus.
Recommended preparation methods

Espresso

Italian moka
French Press
No, Signature organic coffee is not a blend, it comes from a terroir bringing together several plots with geographical, geological and biological similarities.
Yes, Signature is a 100% Arabica coffee, from biodynamic agriculture and certified specialty coffee thanks to its tasting score of 86 awarded by the SCA (Speciality Coffee Association).
Signature coffee is available in bean and ground versions, in 200g tin and in 200g and 1kg pouches. We have also developed a range of Nespresso compatible capsules in boxes of 10, 100 or sold individually.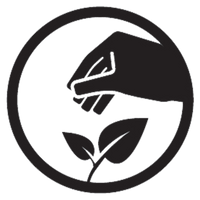 specialty coffee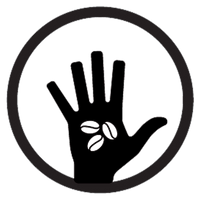 harvested by hand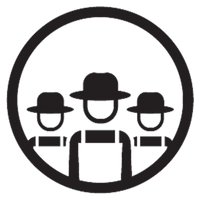 fair trade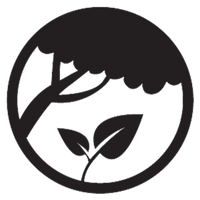 biodynamic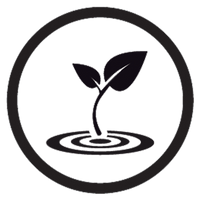 certified organic
Our organic specialty coffees