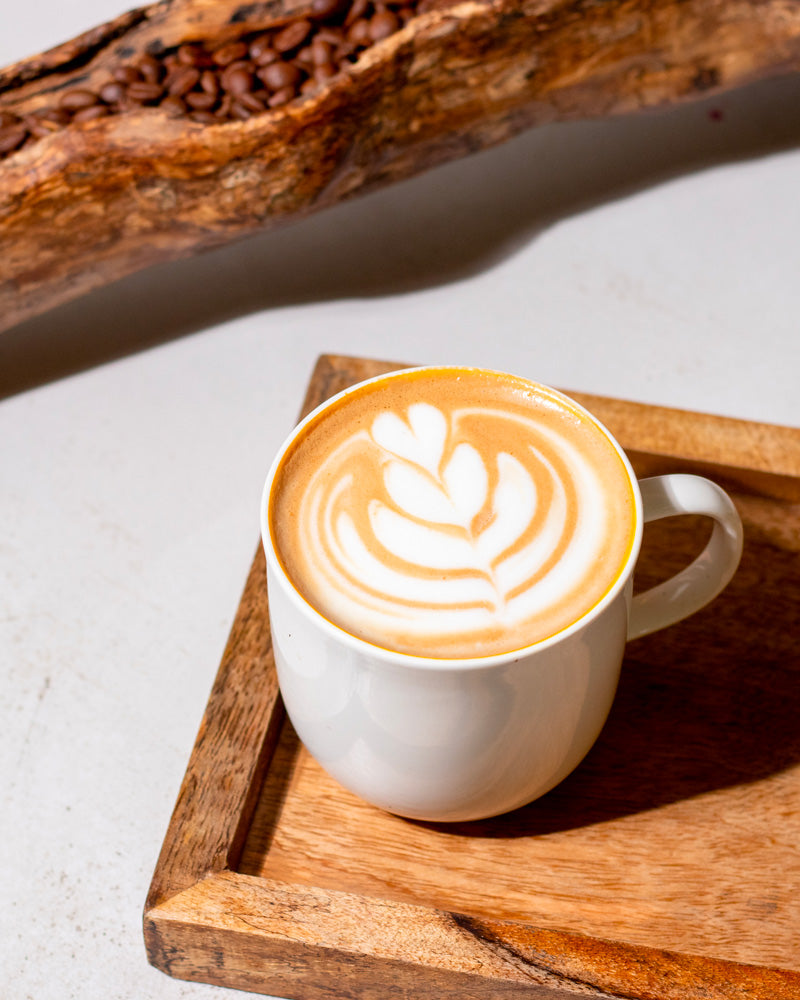 Preparation Guide
Discover the secrets to brewing the perfect cup
of ARAKU specialty coffee thanks to our complete guide prepared for you by our baristas.
before you start
The basics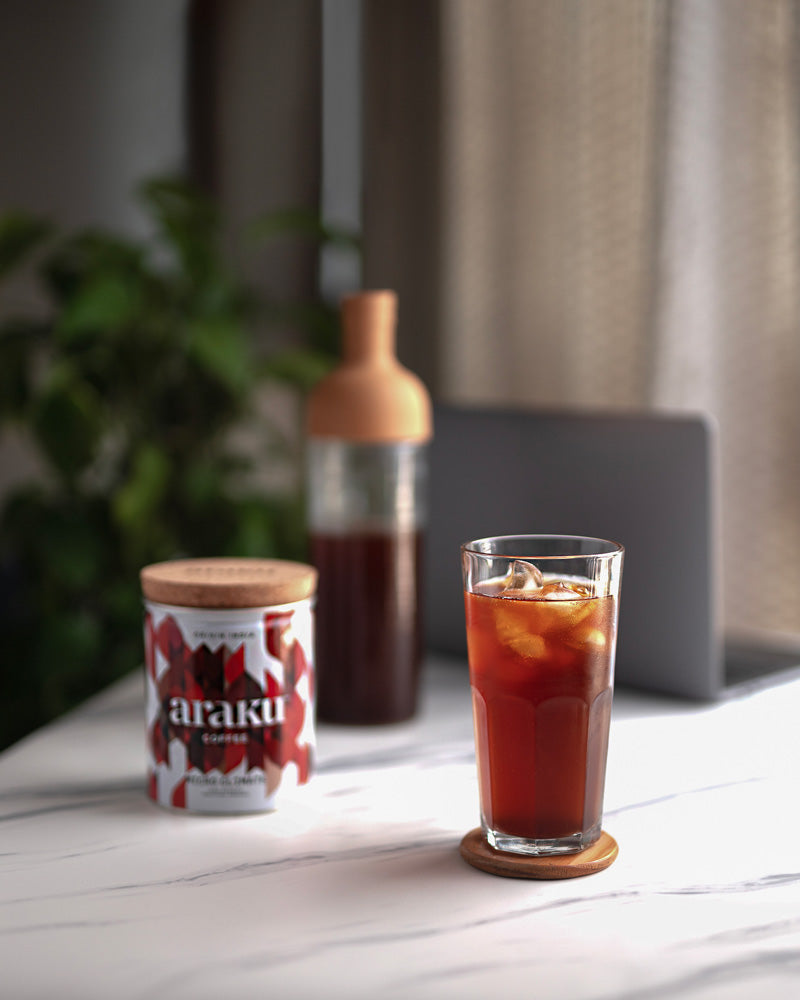 Coffee
Choosing the right coffee is the basis of the basics! With a 100% Arabica specialty coffee you can't go wrong (especially if it's an Araku). Depending on your tastes, it is mainly the roasting intensity that will make the difference. The darker the coffee bean, the stronger your coffee will be.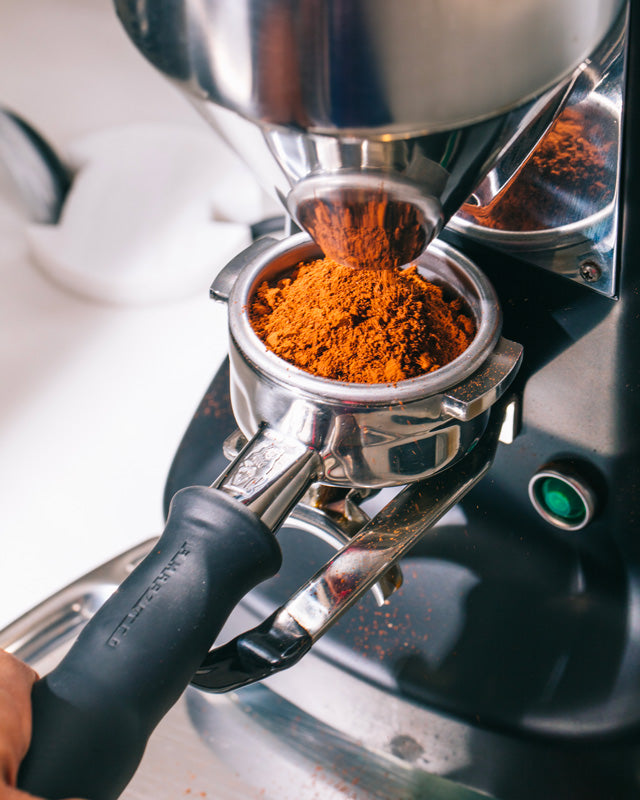 Milling
It goes without saying of course that grinding your coffee beans at the last minute is essential. It is then important to choose your grind according to your preparation method, but also your tastes. The finer the grind, the faster and more intense the extraction will need to be (espresso). The coarser the grind, the slower the infusion will be (cold brew).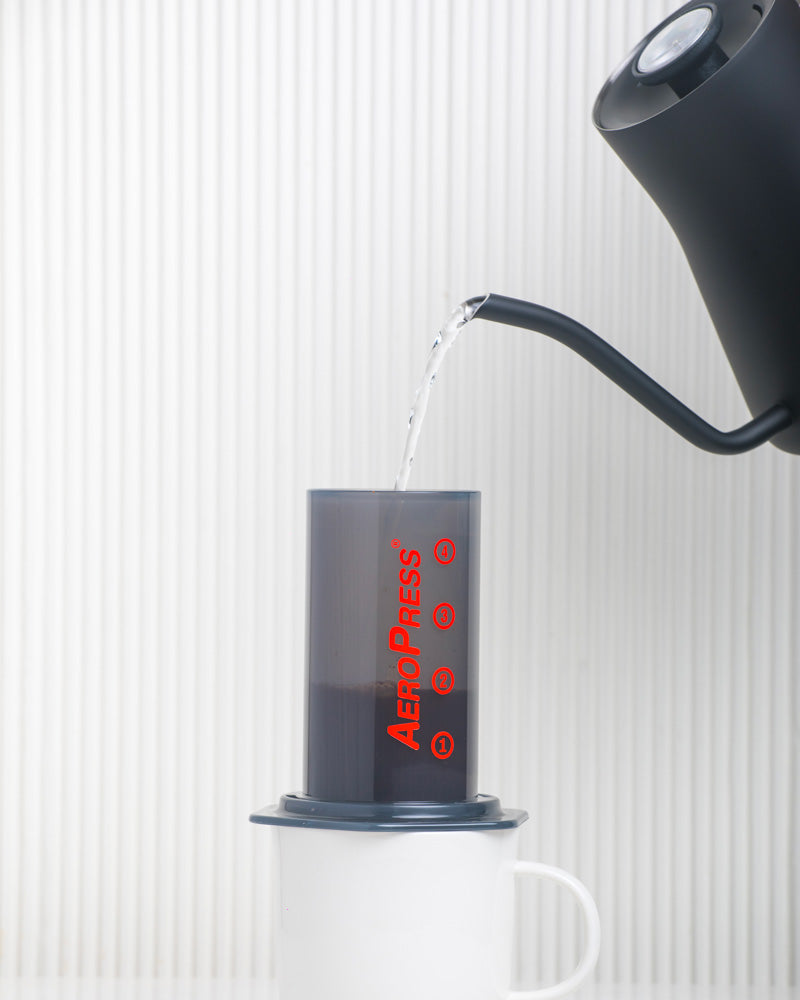 The coffee: water ratio
How many grams of coffee if I want to prepare 4 cups? A very important question and the answer depends on your
preparation method. Generally, the faster the infusion, the higher the quantity of coffee for the same quantity of water. For example, for a 30ml espresso you will need around 7 to 8g of coffee and for a 200ml cup of filter coffee you will need around 12g of ground coffee.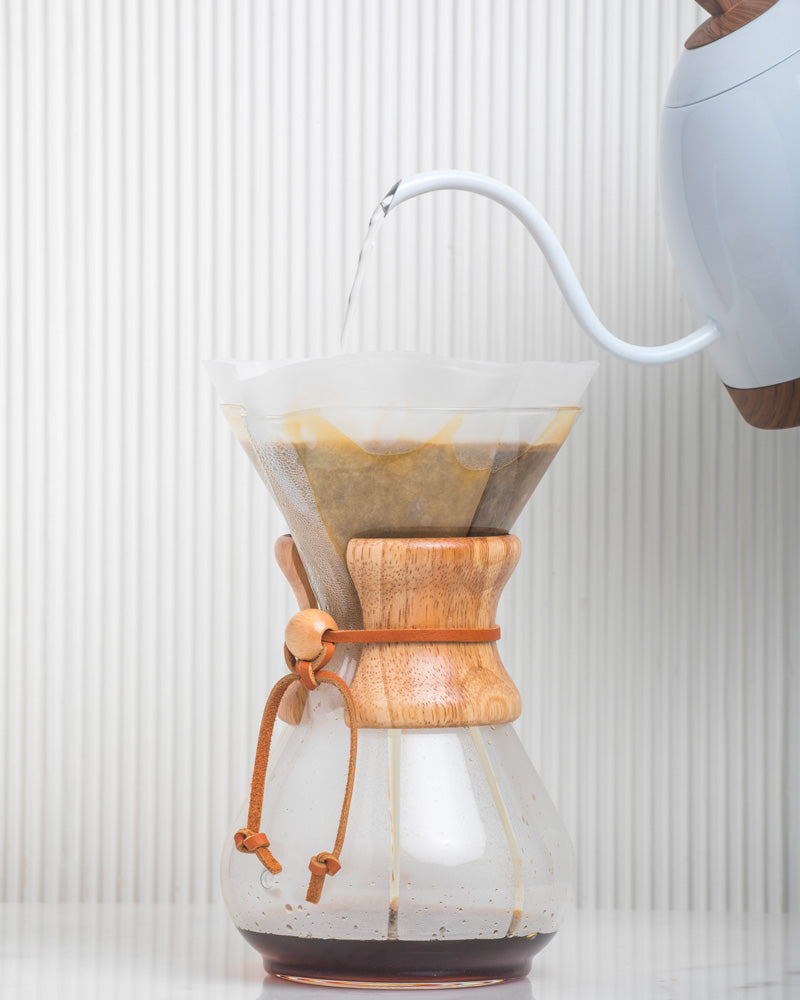 Water temperature
When the water is too hot, it can over-extract the coffee, resulting in a bitter flavor. First reflex therefore, do not boil the water. Each preparation method has its ideal water temperature, directly linked to the infusion time and the desired aromatic intensity. As a general rule, this temperature is not below 90°C and not above 96°C.
Brewing time
You start to know the song, the longer the preparation method, the stronger and more bitter your coffee will be. The faster the extraction, the less time the specialty coffee flavors have to infuse. We must therefore seek this balance specific to each preparation method. Certain rules still exist and for a successful espresso we recommend an extraction time of 25 seconds.

The Different Preparation Methods
Preparing specialty coffee requires the right equipment. Whether you're just starting out or want to perfect your technique, we're here to help you get the most out of your ARAKU coffee.
Our organic coffee ranges