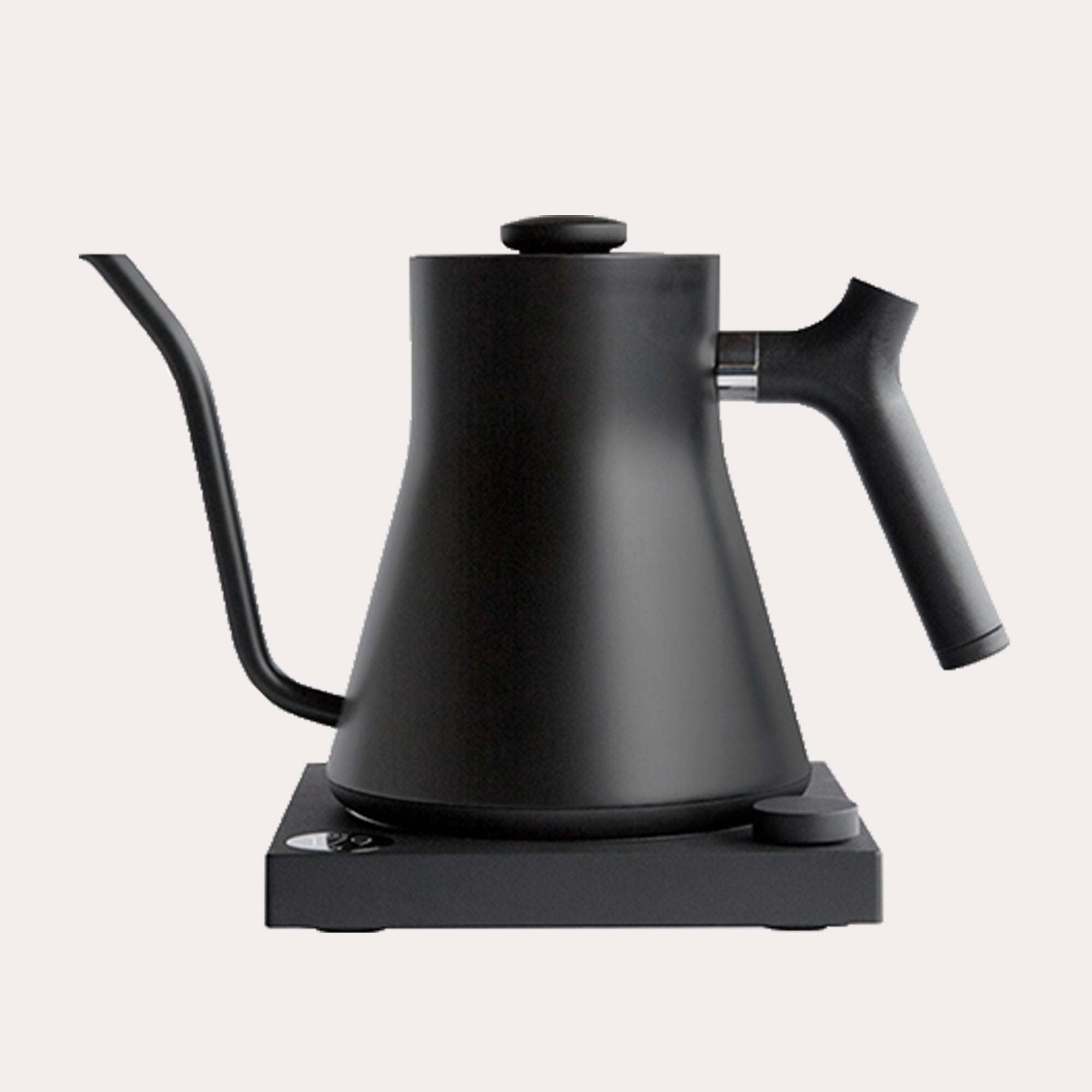 FELLOW Stagg EKG Electric Kettle Matte Black 0.9L
Brew your specialty coffee with precision and comfort with the Fellow Stagg EKG Electric Kettle.
The Stagg EKG electric kettle combines aesthetics and functionality, providing a high-quality user experience. The ergonomic grip of the coffee kettle guarantees precise and controlled pouring thanks to its "swan neck" pouring spout and a counterweight integrated into the handle. One of the strong points of this coffee kettle is its integrated thermometer on the base. You can easily control the temperature with a simple press of a button located on the base of the adjustable temperature electric kettle. A dial allows you to select the desired temperature, varying from 55°C to 100°C, thus offering great precision for preparing your specialty coffees. With its power of 1200 W, the Stagg electric kettle quickly reaches the selected temperature and has a keep warm function for 60 minutes by pressing the "HOLD" button. In addition to its advanced features, the Stagg EKG electric coffee kettle is designed with quality materials, ensuring optimal durability and resistance. Prepare your filter coffees, Chemex, V60, French press, Aeropress or other hot drinks with style and precision thanks to the Stagg EKG electric kettle.
Capacity: 90 cl
Neck shape: swan neck kettle
Operation: electric kettle with adjustable temperature (Celsius and Fahrenheit thermometer)
Material: stainless steel
Power: 1200W
Adjustable temperature
Heating time: Cleaning: Gentle hand wash in lukewarm soapy water.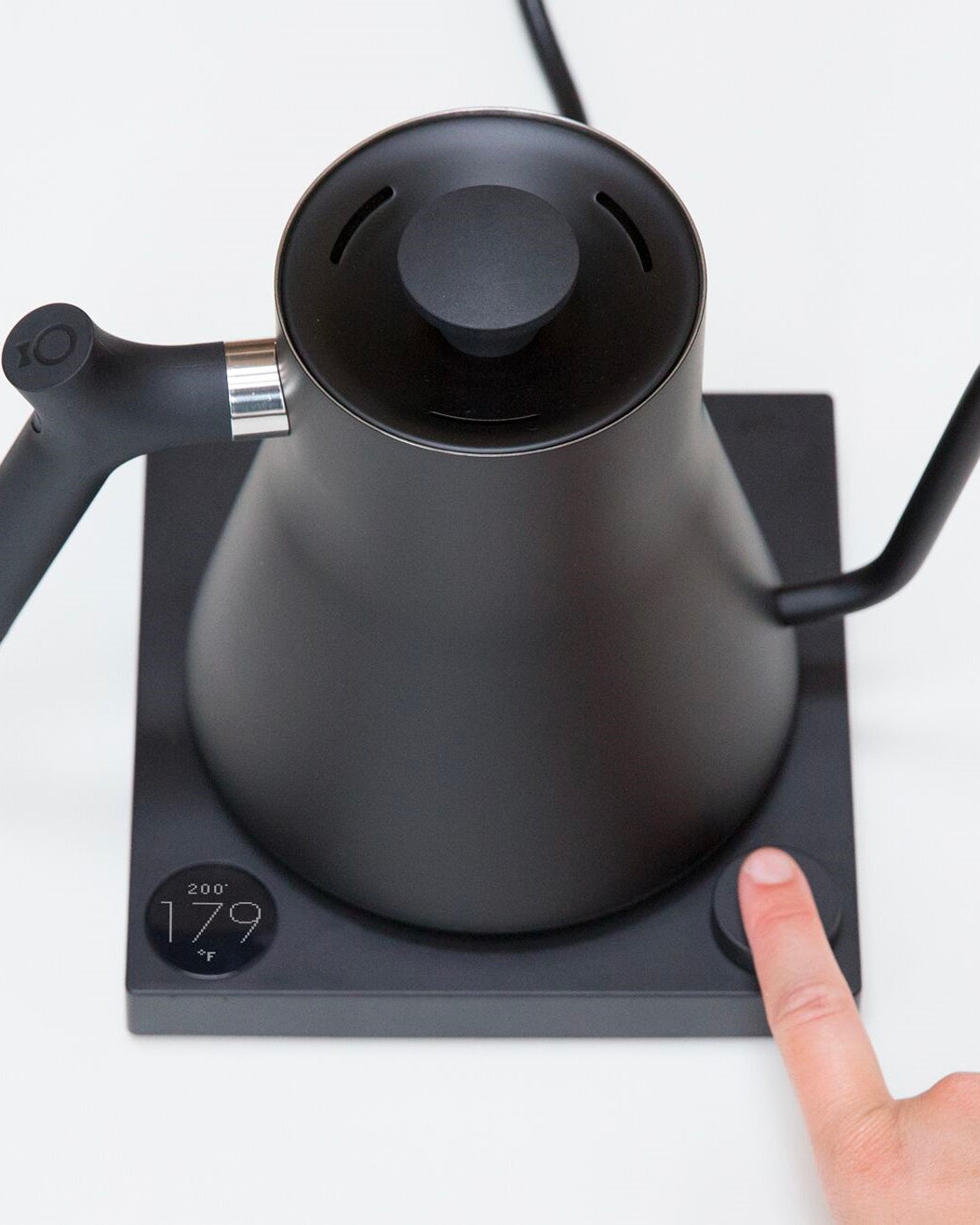 The electric kettle: essential equipment for specialty coffee?
In order to brew specialty coffee, it is crucial to have a high-quality gooseneck kettle. The latter makes it possible to maintain precise control over the water temperature, thus guaranteeing optimal extraction of coffee aromas. By heating quickly and evenly, a quality adjustable temperature electric kettle ensures consistent flavor in every cup. Additionally, the non-reactive materials used to make the Stagg EKG electric kettle preserve the natural flavors of coffee, providing a unique and authentic taste experience with each of your specialty coffee preparations. For more delicate preparation methods, or gentle methods (slow coffee), controlling the water flow is of paramount importance. Some high-end coffee kettles also come with additional features such as a built-in thermometer. In short, a quality adjustable temperature electric kettle is an essential element for preparing tasty specialty coffee, perfectly extracted and tailored to your personal preferences.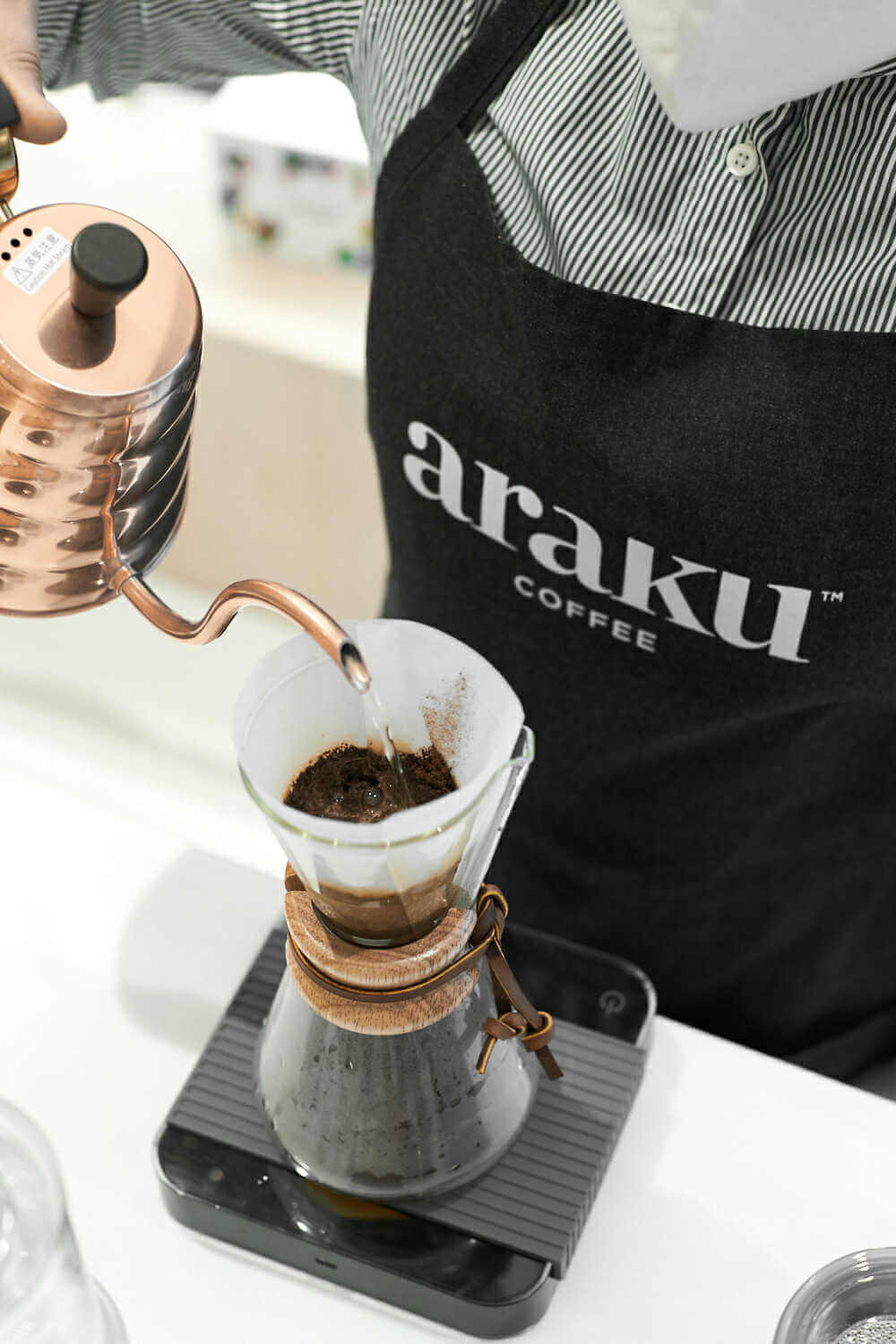 Water temperature for coffee preparation
Water temperature plays a crucial role in brewing specialty coffee, significantly impacting its final taste. If you set your electric coffee kettle to excessively high temperatures it can cause over-extraction and unwanted bitterness. Temperature recommendations vary depending on preparation method:

For the V60 and Chemex methods, we recommend setting your adjustable temperature electric kettle to a temperature range of 92°C to 96°C.

For the French press, the ideal temperature for your electric kettle is between 88°C and 94°C.

For espresso, set your electric kettle to a temperature between 90°C and 96°C.

Experiment with brewing your specialty coffee with your Stagg EKG gooseneck kettle set at different temperatures and discover the flavor profile that best suits your preferences.
The Fellow Stagg EKG Adjustable Temperature Electric Kettle offers many advanced features for the optimal specialty coffee brewing experience. With its swan neck spout, the Fellow Stagg EKG electric coffee kettle allows precise pouring, ideal for delicate preparation methods, or gentle methods (slow coffee). In addition, its integrated thermometer allows you to precisely control the water temperature, thus guaranteeing perfect extraction of coffee aromas. The Fellow Stagg EKG Electric Coffee Kettle is also equipped with a warming plate that allows you to keep the water at the desired temperature, ensuring consistency of flavor. With its 0.9 liter capacity, the Fellow Stagg EKG electric kettle is spacious enough to brew several cups of specialty coffee in one go.
To maintain the interior of your Fellow Stagg EKG electric kettle, you can use a mixture of water and white vinegar. Fill the gooseneck coffee kettle with this mixture, bring it to a boil, then leave it to act for a few minutes. Then empty the contents of the coffee kettle and rinse it thoroughly with clean water.
The preparation of specialty coffee can be impacted by the quality of the water used. Indeed, water quality plays a vital role in achieving a great-tasting cup of specialty coffee. When using the electric kettle, impurities, minerals and chlorine present in the water can alter the delicate aromas of specialty coffee. To preserve the natural characteristics of specialty coffee, it is recommended to use high quality filtered or spring water. By opting for quality water, you will be able to fully appreciate the subtle flavors and aromas of your coffee.