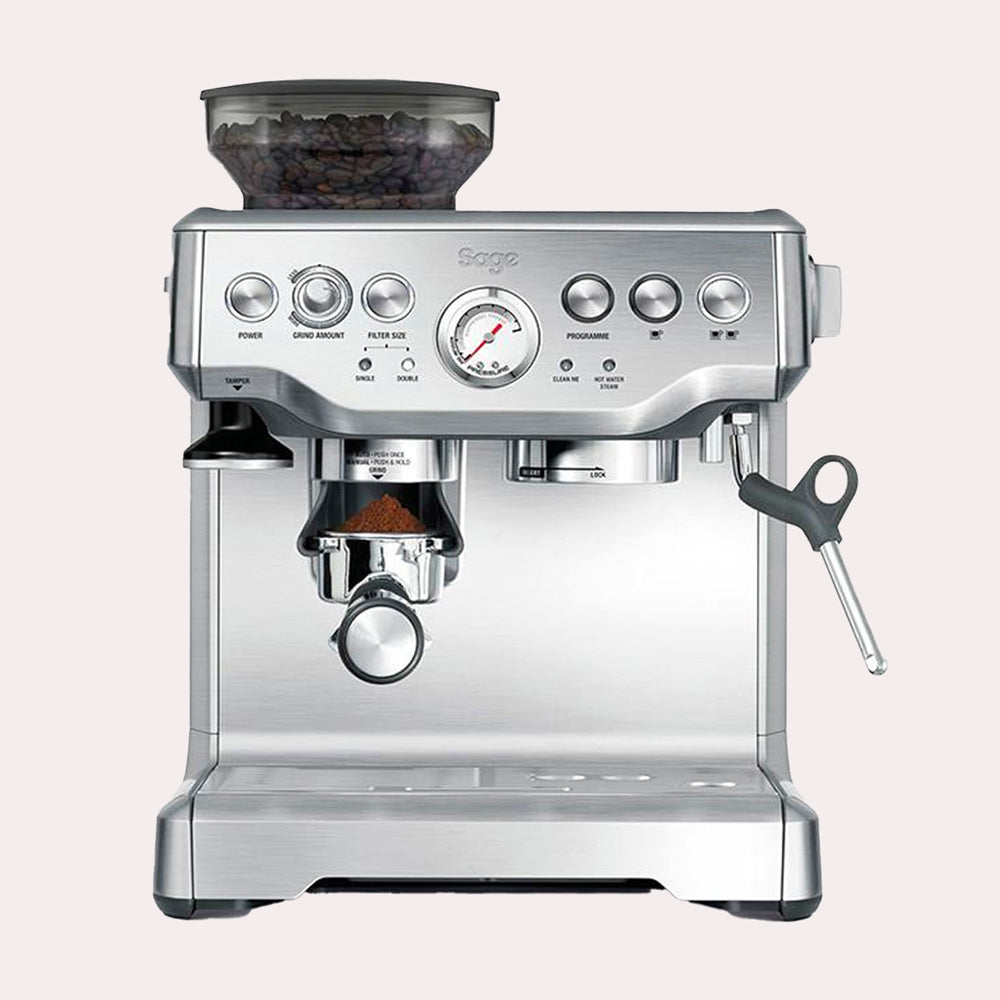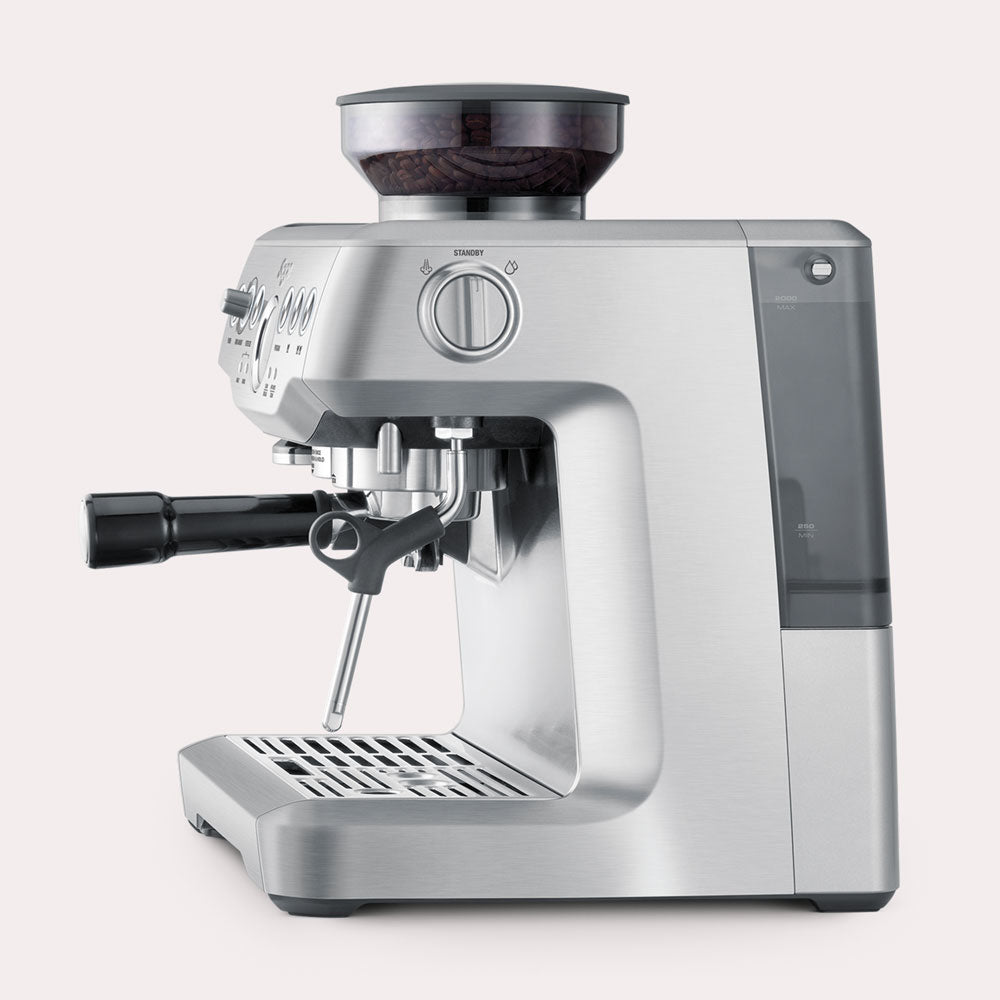 Sage Barista Express Steel
Ideal for an espresso, the Sage Barista Express coffee machine with grinder is a professional quality machine for demanding coffee lovers
With its built-in grinder, the Sage Barista Express espresso machine allows you to grind fresh coffee beans just before extraction, for an intensely flavorful coffee experience. Interchangeable filters and automatic or manual operation options provide complete flexibility to personalize your coffee. The espresso machine with grinder is equipped with a 2 liter water tank and a 15 bar pump, ready to prepare a variety of drinks. Its grinder can hold up to 250 g of beans. Thanks to its power of 1850 Watts, you can enjoy quality coffee in less than a minute. The Barista Express coffee machine also offers a hot water outlet for long coffees and an adjustable grind for precise taste control. Finally, the steam wand allows you to create delicious lattes at home.
Type of coffee machine: Espresso machine with grinder
Automatic shutdown
Volume of the grain bin: 250g
16 grind and dosage settings
Water tank capacity: 2L
Water temperature control: 93°C
Steam and hot water nozzle
Fast heat-up time at 1,850 Watts
Pump pressure: 15 bars
Weight: 12.5 kg
Dimensions: H 406.8 x W 312.8 x L 337.6 mm
Accessories included: Temperature sensitive container
2 years warranty
Pre-infusion, a key stage of coffee
Equipped with a pre-infusion system, the Sage Barista Express espresso machine allows you to fully reveal the aromas of your coffee.

Carried out at low pressure, the pre-infusion guarantees uniform extraction of all the aromas of the specialty coffee. By gradually increasing the pressure at the start of the operation (up to 9 bars for optimal extraction), it allows the flavors to be fully released and to create a balanced coffee with plenty of body. You can control the pressure throughout the extraction using the gauge on the espresso machine.
Sage Barista espresso machine: an all-in-one machine
Automatic grinding and dosing according to your needs. Simply insert the portafilter and let the espresso machine do the rest. The grinder automatically calculates the amount of coffee needed and doses it evenly. A light gauge tells you if the dose is correct and the system automatically adjusts the quantities for future extractions.
The Sage Barista Express espresso machine offers a wide range of coffee drinks, including espresso, cappuccino, latte, americano, mocha, macchiato and flat white. You can customize these drinks according to your preferences to create your favorite drink.
You will be able to find with your espresso machine all the following elements:
Stainless steel filter holder 54mm
Teaspoon
Milk pitcher with temperature control
Tamper
Cleaning disk and tablet
Cleaning brush
Water filter
SAGE is a brand recognized by baristas around the world for its expertise in the field of espresso coffee machines. Renowned for its innovative technology, manufacturing quality and attention to detail, SAGE offers products that perfectly combine functionality, aesthetics and exceptional performance.