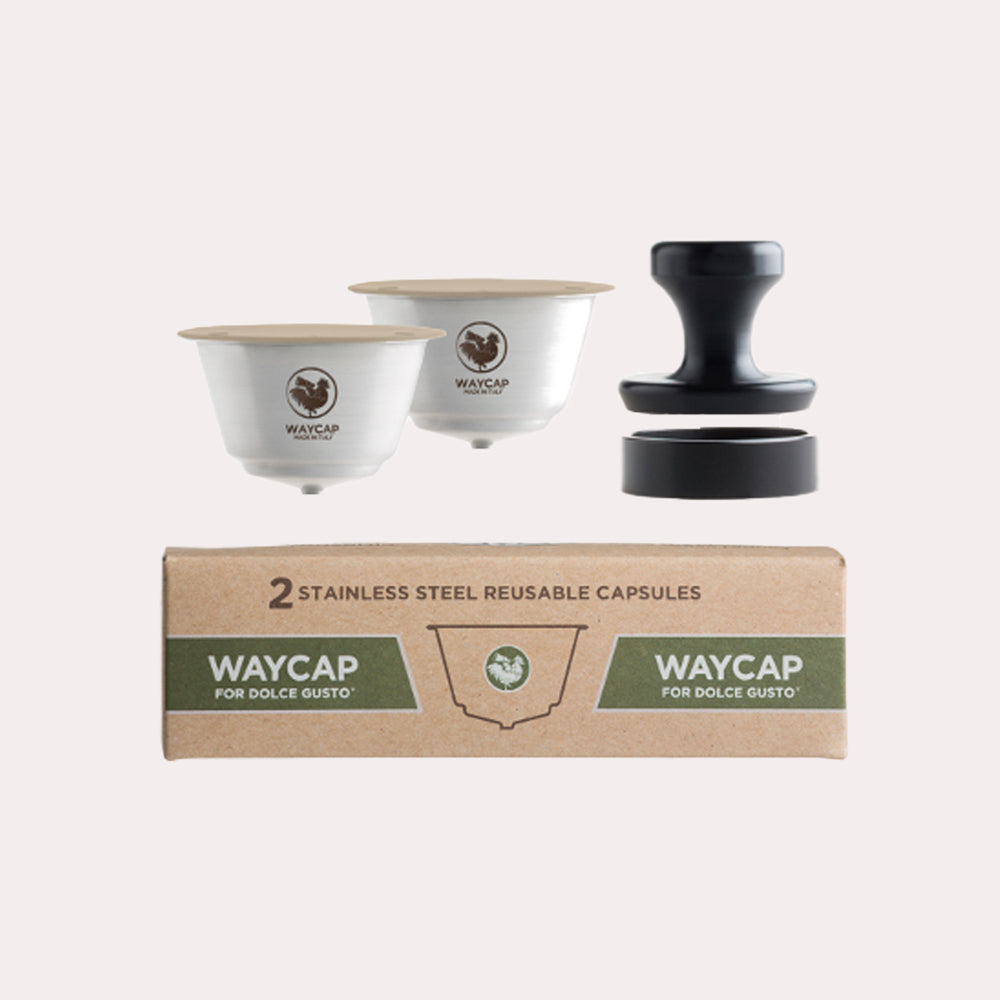 WAYCAP Refillable Capsule Kit Dolce Gusto Compatible
WayCap, the reusable coffee capsules for Dolce Gusto: a sustainable and environmentally friendly solution.
Made from high-quality stainless steel, this Waycap reusable coffee capsule refills endlessly, allowing you to enjoy your favorite organic coffee while reducing your ecological footprint. Simply fill the capsule with your best ground coffee, close it and insert it into your machine. In addition to making considerable savings, you contribute to the preservation of our planet by reducing the pollution generated by disposable capsules. Dolce Gusto compatible.
The kit contains: 2 reusable capsules for a Dolce Gusto system + a support ring + two different interchangeable filters for each capsule, one for espresso grinds and one for very fine grinds.
Compatible with Dolce Gusto machines.
Choosing the grind for refillable capsules
WayCap reusable capsules have a specific and adapted filter. If the coffee is finely ground, use the filter with more slots; If the coffee has a coarser grind, use the one with fewer slots.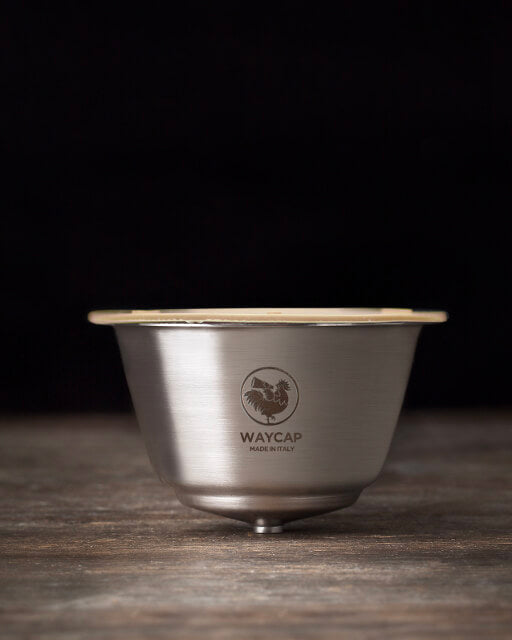 Our advice is to fill it until the coffee is level with the edge of the capsule. Depending on how much pressure you put on the coffee and the type of filter you use, the coffee will be weaker or stronger.
The reusable capsule must be cleaned after each use under running water by removing the coffee using the cleaning stick provided.
No, the coffee is sold empty, without coffee.