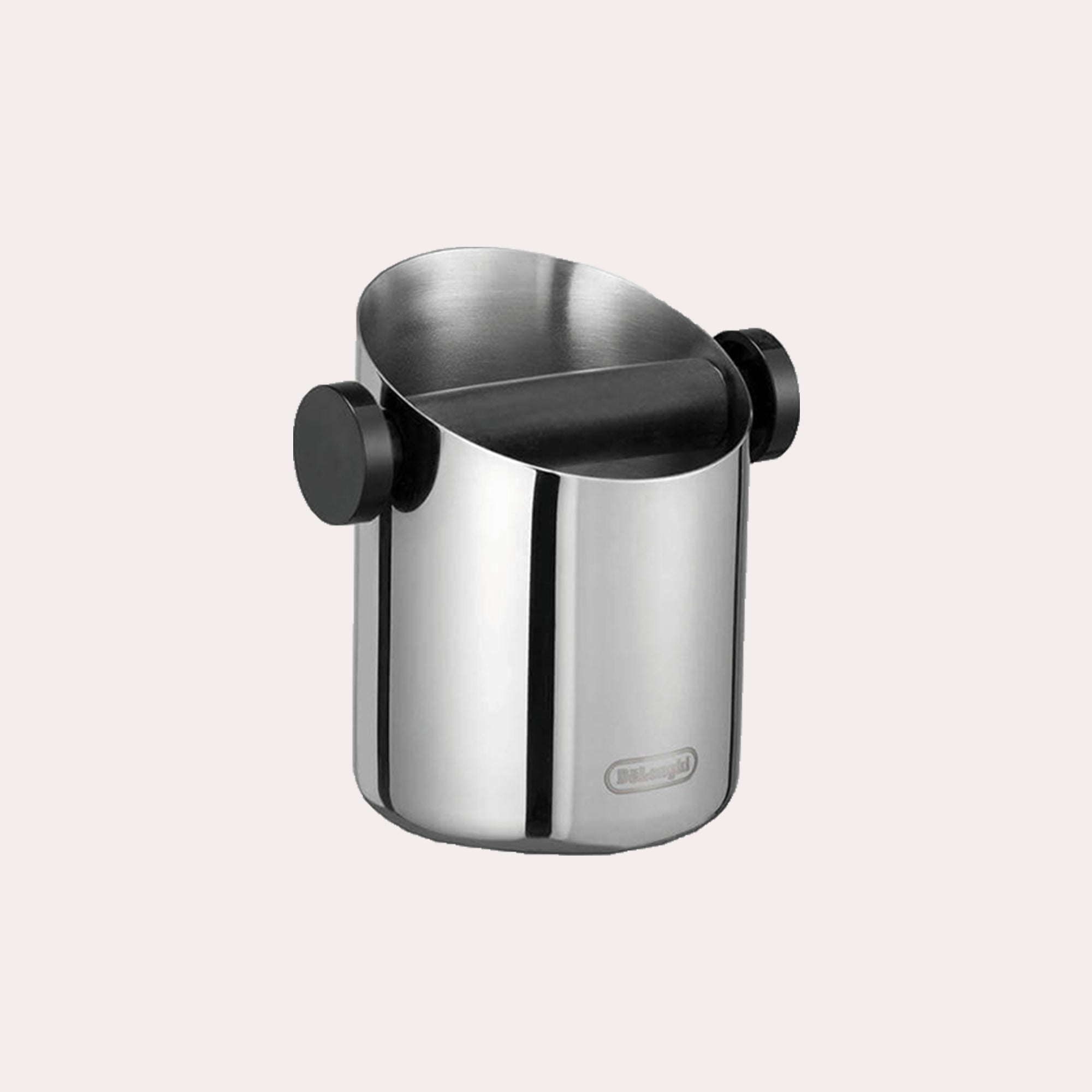 DELONGHI Knock box in Steel
The DELONGHI knock box is the essential tool for coffee lovers who are baristas at heart!
With the DELONGHI knock box, you can recreate the experience of a professional coffee shop by simply emptying used coffee grounds into this practical accessory. The central impact bar of this coffee grounds box is specially designed to absorb shocks. It is covered with a layer of soft foam that protects your portafilter from potential damage when emptying coffee grounds. You can therefore empty your filter holder in complete peace of mind without risk of damaging it.
Material: stainless steel
Dimensions: 14x11x16cm
Weight: 0.5kg"
Recycling coffee grounds
Once collected in your knock box, the coffee grounds can be recycled in a thousand ways. Here are a few :

Compost/fertilizer: Coffee grounds are a great addition to compost. It is rich in nitrogen and contributes to the formation of fertile compost. Simply add the coffee grounds to your compost pile or use them directly as fertilizer for your plants.

Skin Exfoliant: Mix coffee grounds with a little coconut oil or olive oil to create a natural skin exfoliant.

Natural dye: Coffee grounds can be used to naturally dye certain materials, such as paper, fabric, or even your hair.

If you want to recycle your coffee grounds, be sure to let them dry before using them to prevent mold from forming.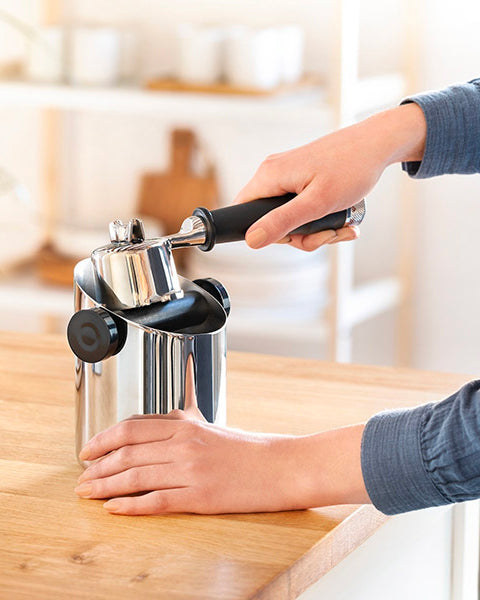 The term "knock box", also called coffee grounds box, is the term used to designate this specific accessory which facilitates the recovery of coffee grounds. "Knock" refers to the action of tapping against the bottom of the box. When you want to remove coffee grounds, you tap the portafilter or filter against the padded bottom of the knock box to empty them.
The Delonghi Knock Box can be washed in the dishwasher.
The DeLonghi grounds container has a net weight of 0.55kg.