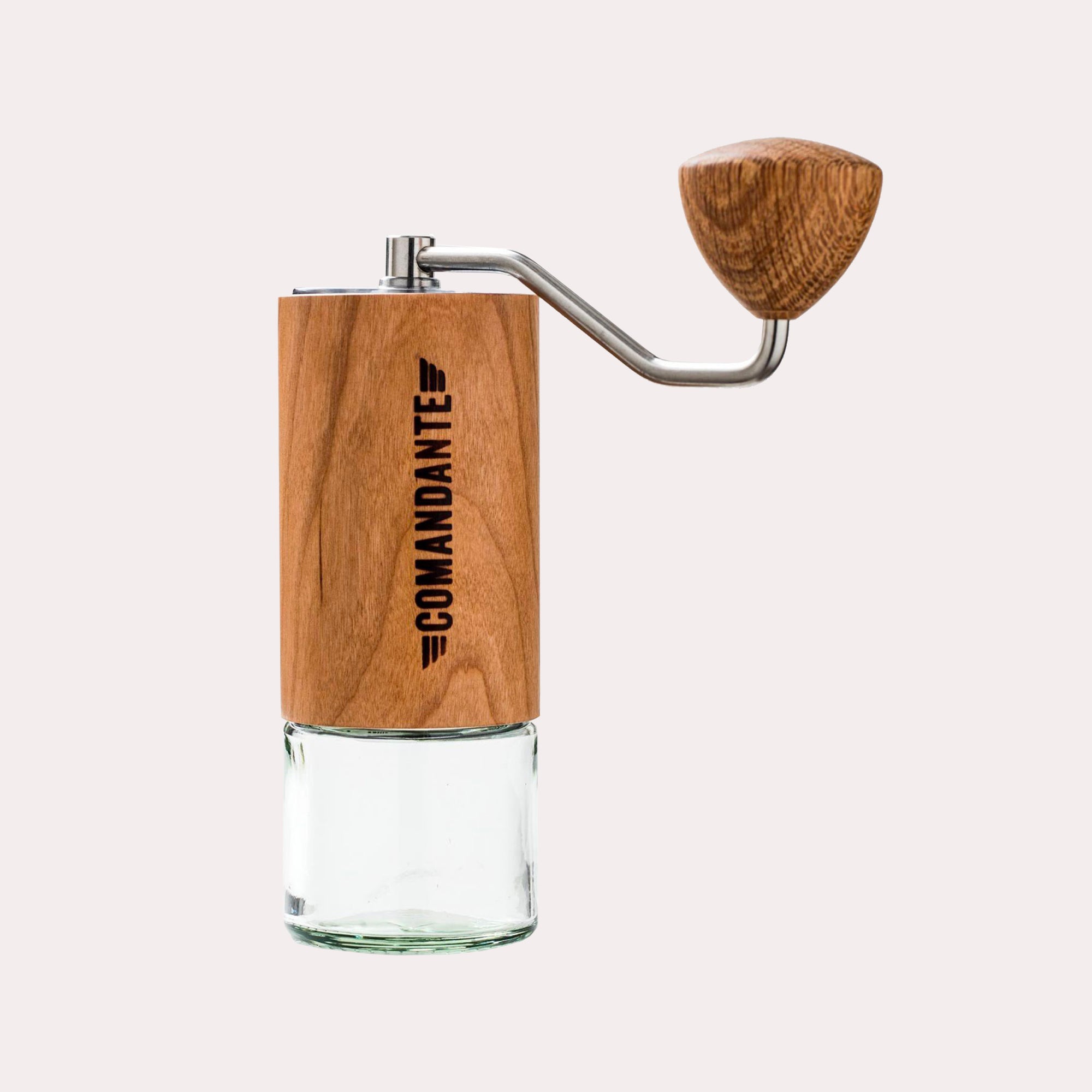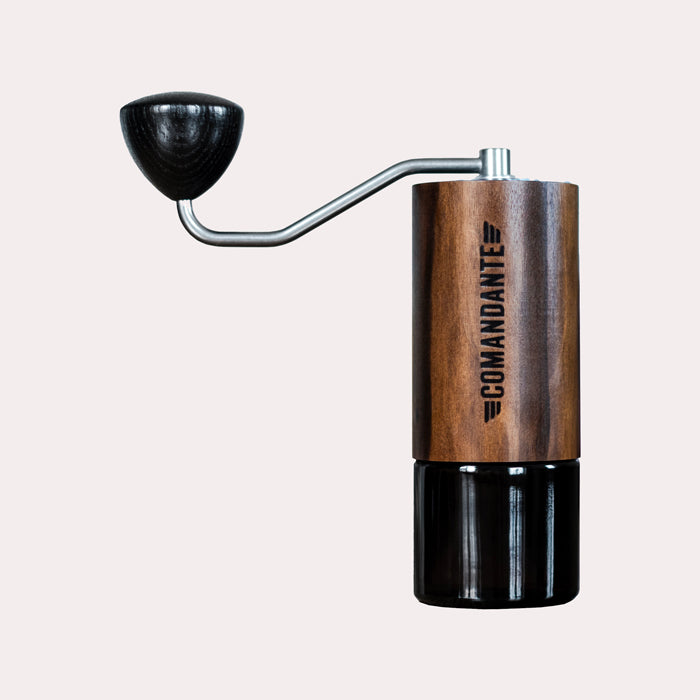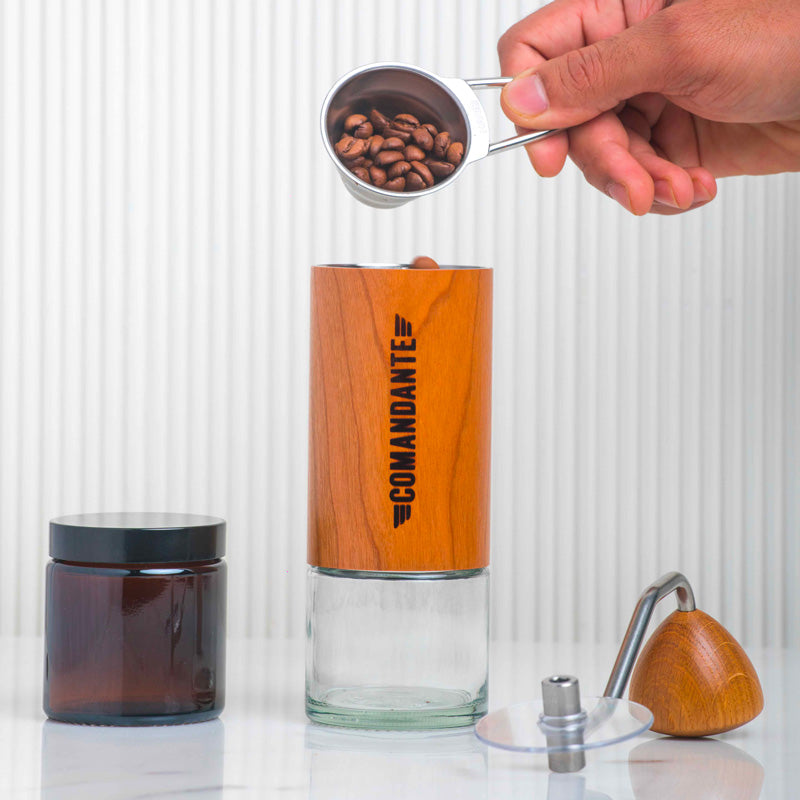 COMANDANTE Coffee Grinder C40 MK4 Wood Liquid Amber
The Comandante C40 MK4 is the most efficient manual coffee grinder on the market
The Comandante C40
MK4
is currently the best manual coffee grinder on the market, combining performance, technicality and aesthetics.
Handcrafted in Bavaria by the German brand Comandante, this
manual
coffee grinder
is entirely made of stainless steel, giving it incomparable robustness and perfect handling. Its crank is meticulously handmade from oak wood. The major strength of this manual coffee grinder lies in the exceptional quality of its wheels. Made of stainless steel, they stand out for their resistance to wear and their extreme fineness of cut. Thanks to an optimized internal geometry, particle distribution is excellent, and the thirty adjustment notches offer unrivaled grinding precision compared to other manual coffee grinders, thus guaranteeing optimal extraction of the
aromas
and
flavors of your coffee
. The
manual coffee grinder
Comandante C40
will allow you to make all types of specialty coffees, whether it is an espresso, an Italian coffee or a filter coffee.
Grinding wheels: conical in special hardened steel
Tank capacity: 30g of ground coffee Operation: manual coffee grinder
Adjustment: 30 notches Material: Aluminum, stainless steel, wood
Dimensions (LxDxH): 160x29x170mm
Weight: 630g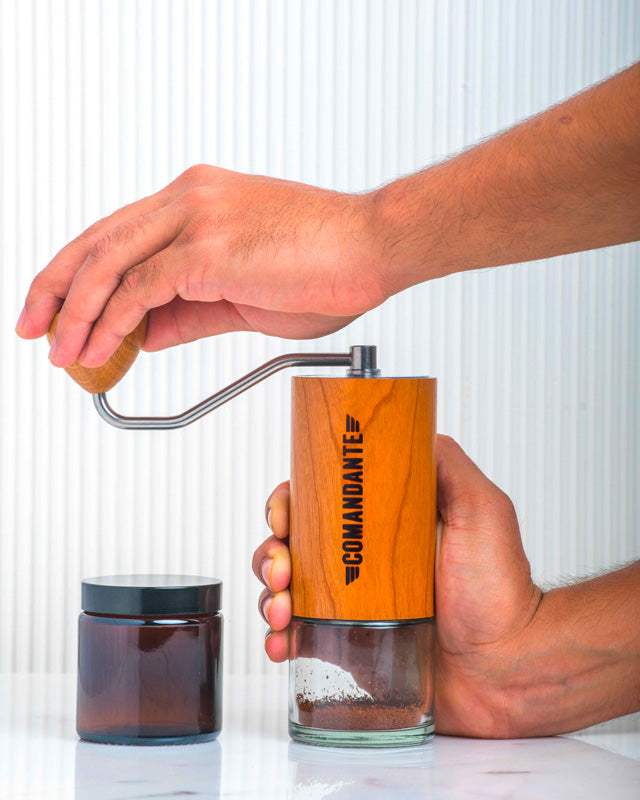 Hardened steel burrs: durability and performance for your coffee grinder
Hardened steel burrs offer many advantages for a manual coffee grinder. High durability, resistant to wear and corrosion. Exceptional grinding performance for an even, consistent grind. Versatility with grind settings suited to different brewing methods. Good heat dissipation to prevent coffee beans from overheating. Adaptability to coffee blends, whether fine, coarse or regular. Easy maintenance and cleaning to maintain grinding performance. Explore new flavors and enjoy an exceptional taste experience thanks to the hardened steel burrs of your manual coffee grinder.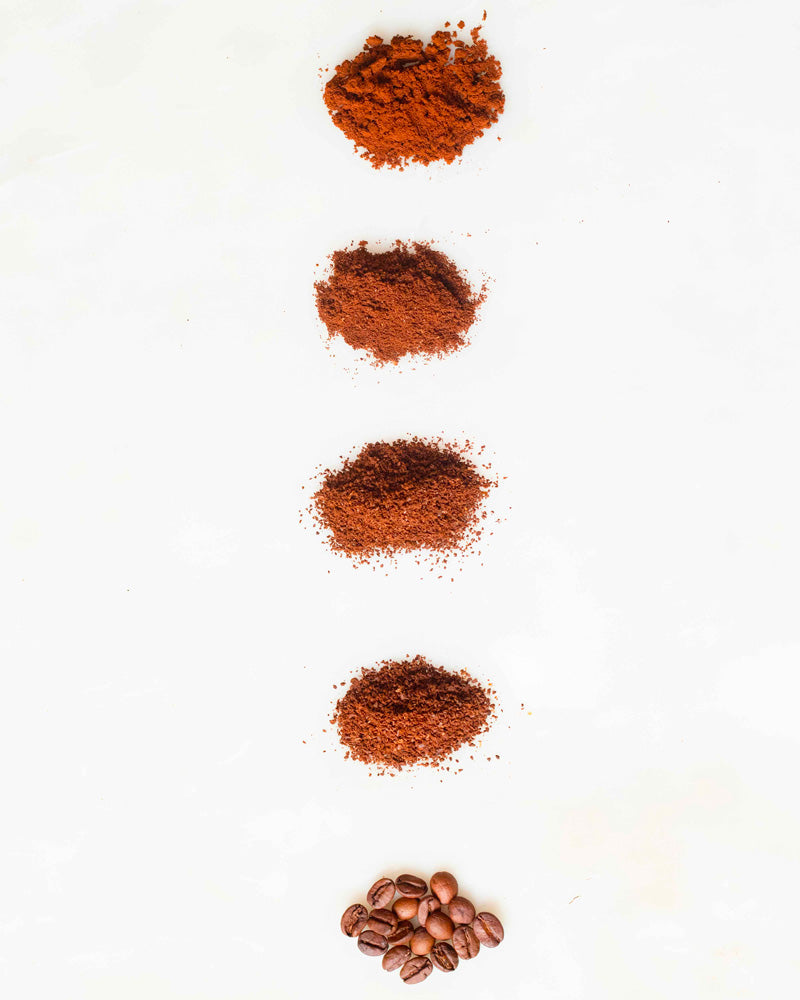 The importance of a manual coffee grinder
The advantages of using a manual coffee grinder over an electric grinder are numerous. First, a manual coffee grinder offers precise control over the grind, allowing you to adjust the fineness to your personal preference. Additionally, manual coffee grinders are often compact, lightweight and easy to transport, making them an ideal companion for coffee lovers who like to explore new horizons. Whether you're traveling, camping, or just at home, a manual coffee grinder allows you to enjoy a cup of freshly brewed coffee wherever you are.

Another important advantage is the quiet operation of a manual coffee grinder. Unlike electric grinders, you can prepare your morning coffee without disturbing those around you or disrupting the peace and quiet of your home.

Finally, manual coffee grinders are often made with durable materials such as stainless steel which gives them a long lifespan.
The Comandante C40 manual coffee grinder has a maximum grinding capacity of 30 grams, ideal for preparing enough coffee for several cups (approximately 4 cups of espresso).
Setting the grind size plays a crucial role in achieving the optimal flavor of your coffee. It is therefore essential to adjust your Comandante C40 manual coffee grinder according to the preparation method you use.

Coarse grind: Perfectly suited to slow brew methods, such as Aeropress and siphon, providing prolonged extraction and optimal flavor release.

Medium grind: Ideal for filtration methods such as paper filters, metal filters or percolators, ensuring balanced extraction and an aromatic cup.

Fine grind: Recommended for pressure brewing methods, such as espresso and automatic espresso machines, allowing for rapid extraction and optimal flavor concentration.

The higher you set your Comandante C40 manual coffee grinder, the coarser your grind will be.
To ensure optimal performance from your manual coffee grinder, it is essential to clean it regularly by removing coffee residue. In addition, some components of the Comandante C40 manual coffee grinder can be disassembled, making thorough cleaning easier. We recommend that you consult the user manual for detailed instructions on maintaining and cleaning your manual coffee grinder.