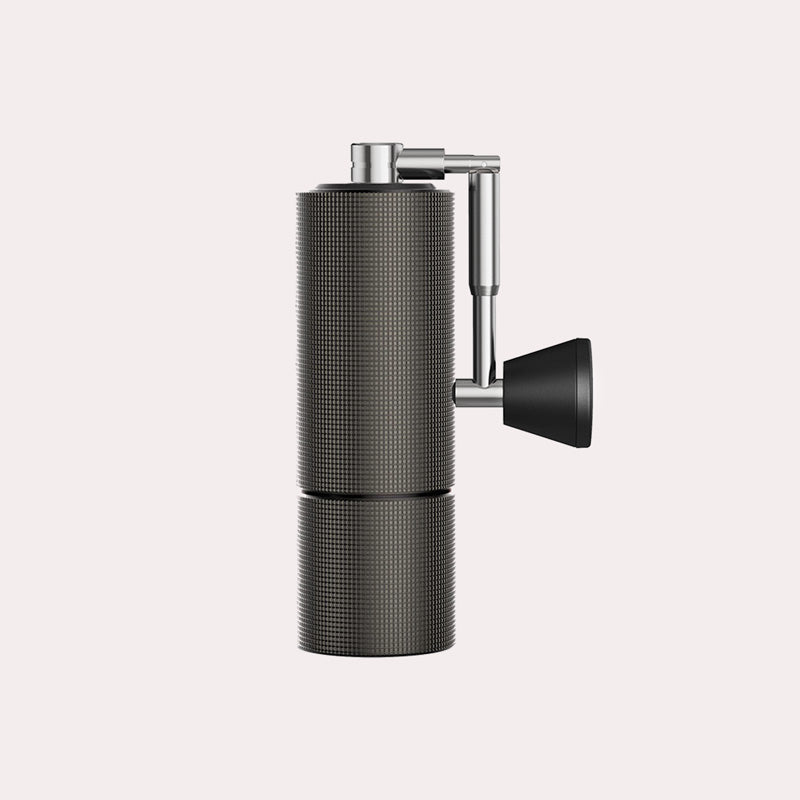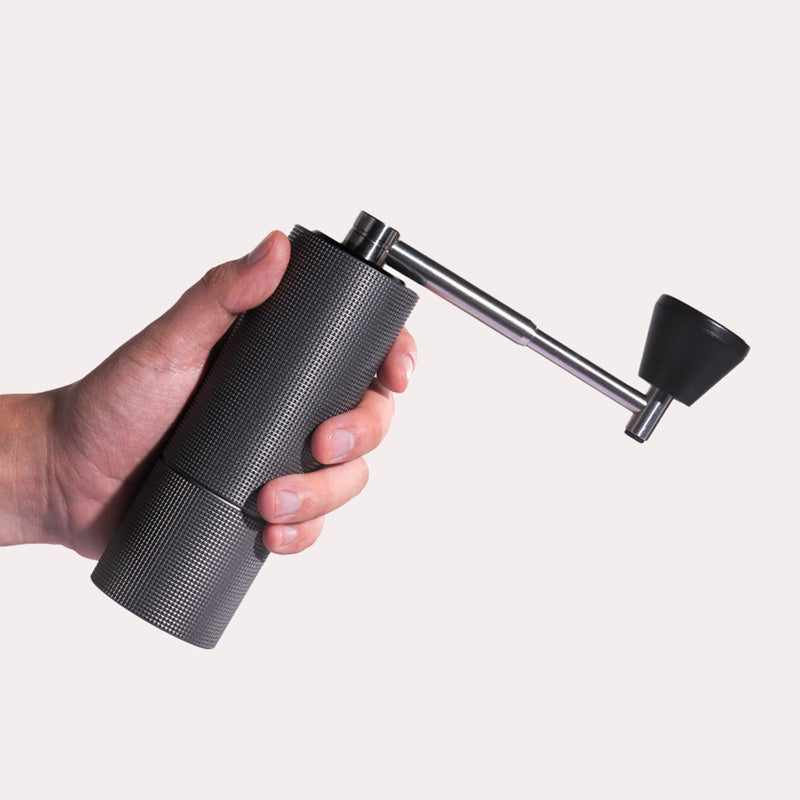 TIMEMORE Coffee Grinder C2 Gray
If you are looking for a unique manual coffee grinder, offering exceptional design and build quality, whilst being affordable, then the Timemore C2 is the ideal option for you.
Featuring a wide range of settings, this manual coffee grinder combines quality and affordability. Capable of grinding with precision, the Timemore C2 gray coffee grinder is ideal for preparing your grinds for filter coffee, slow coffee, French press and espresso. This manual coffee grinder is designed with a metal screw base, providing optimal stability during use. Its modern, textured exterior facilitates a comfortable grip while grinding. The 38mm conical burrs in hardened stainless steel are combined with a robust axle which guarantees a uniform grind, whatever the desired fineness. Finally, this manual coffee grinder has an exclusive patented grinding scale adjustment device allowing you to easily select the desired grind size.
Grinding wheels: Conical stainless steel
Tank capacity: 25g of ground coffee
Operation: manual coffee grinder
Adjustment: 36 notches
Material: Aluminum
Dimensions (LxDxH): 5x5x19cm
Weight: 430g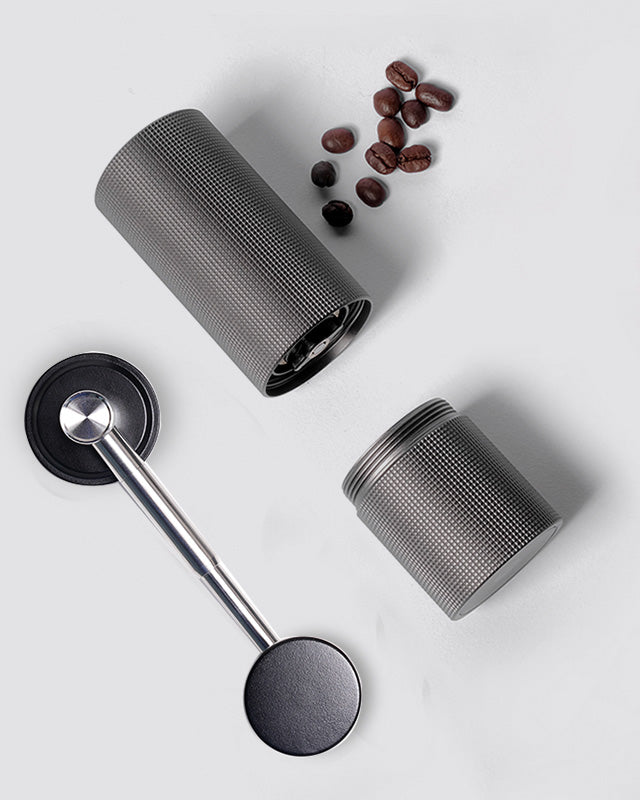 The advantages of the manual coffee grinder
There are many benefits to using a manual coffee grinder.

Preservation of aroma: the wheels of the manual coffee grinder reduce overheating of coffee beans and guarantee their freshness by grinding them just before infusion, thus preserving volatile aromas, making it a preferred accessory for method extractions. gentle.

Grind control: it offers total control over the size of the grind, allowing you to adjust its fineness according to your preferred preparation methods (filter coffee, espresso, French press, etc.).

Aesthetics: the design of this manual coffee grinder gives your kitchen a vintage and modern touch.

Silence: unlike the electric coffee grinder, manual coffee grinders are silent apart from the crackling of the beans with each turn of the crank.

Experience: grinding your coffee grinder is part of a morning ritual that awakens your senses and does you good!"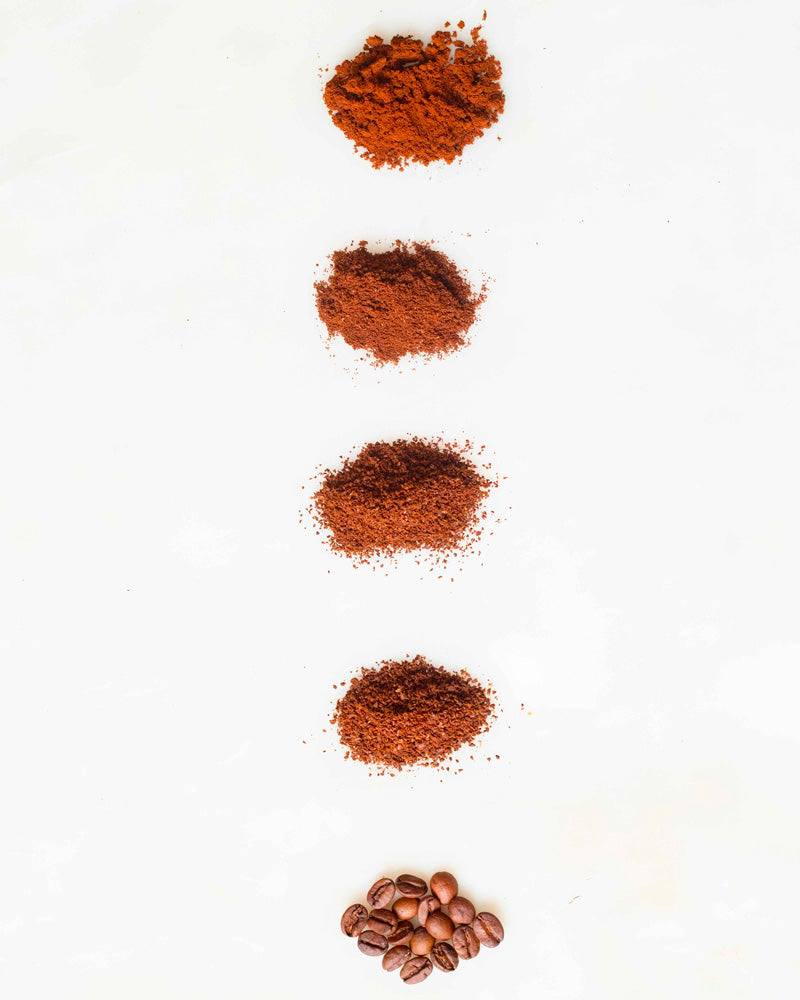 The best settings for your coffee grinder for a perfect grind
Obtaining the perfect grind for your type of preparation cannot be improvised and will depend on the setting of your manual coffee grinder. Each preparation method requires a specific grind size so that your coffee retains all its flavors. For example, for espresso you will need a fine grind, while for slow brews a coarser grind is preferable. Finally, opt for a medium grind if you want to prepare filter coffee. With 36 settings, the Timemore C2 manual coffee grinder will cover the spectrum of all your favorite extraction methods.
This manual coffee grinder has a maximum grinding capacity of 25 grams, allowing you to prepare enough coffee for several cups (approximately between 3 and 4 cups of espresso).
Absolutely, the Timemore C2 Gray manual coffee grinder has 36 adjustable grind settings. You can choose the fineness of the grind according to the desired preparation method, whether for filter coffee, espresso, French press or other.
To ensure optimal performance of your Timemore C2 Gray manual coffee grinder, it is recommended to clean it regularly by removing coffee residue using a soft brush. If necessary, parts of the Timemore C2 grinder can be dismantled for more thorough cleaning. Consult the user manual for detailed instructions on maintaining and cleaning your manual coffee grinder.