Anderssen&Voll Leaf coffee mug Ceramic
Designed by Anderssen&Voll, this ceramic coffee mug features the design of Araku Coffee's emblematic leaves.
The ceramic coffee mug created in collaboration between Anderssen&Voll and Araku combines aesthetics, durability and excellent temperature retention. Every aspect is meticulously designed to deliver an exceptional coffee experience, bringing a touch of Scandinavian style to your tasting ritual. Find here coffee leaf patterns inspired by the plantations of the Araku valley.
Set of a coffee mug
Material: ceramic
Dimensions: H 8.5cm x Width with handle: 12cm
4 colors available: blue, green, orange, yellow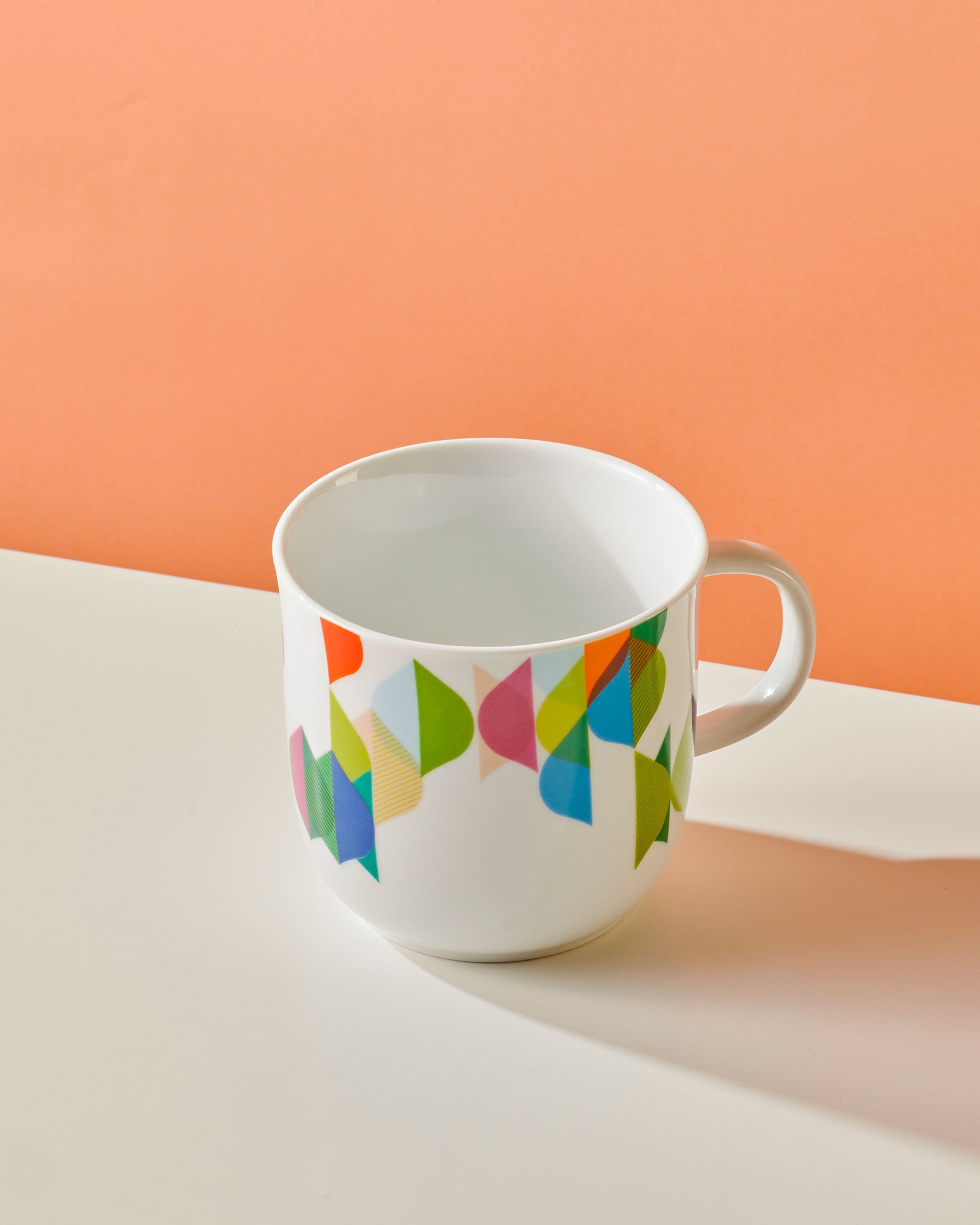 Anderssen&Voll: coffee mug with Scandinavian design
Anderssen & Voll is a Norwegian design studio founded in 2009 by designers Torbjørn Anderssen and Espen Voll. Their expertise extends from textile design to table accessories and furniture, collaborating with renowned design brands in Europe. They have been awarded several prestigious international awards, including the IF Prize and the Honorary Prize for Best Norwegian Design. In partnership with Araku Coffee, they have created a range of exceptional products, including designer coffee mugs and a stunning Italian coffee maker in Araku's vibrant colors.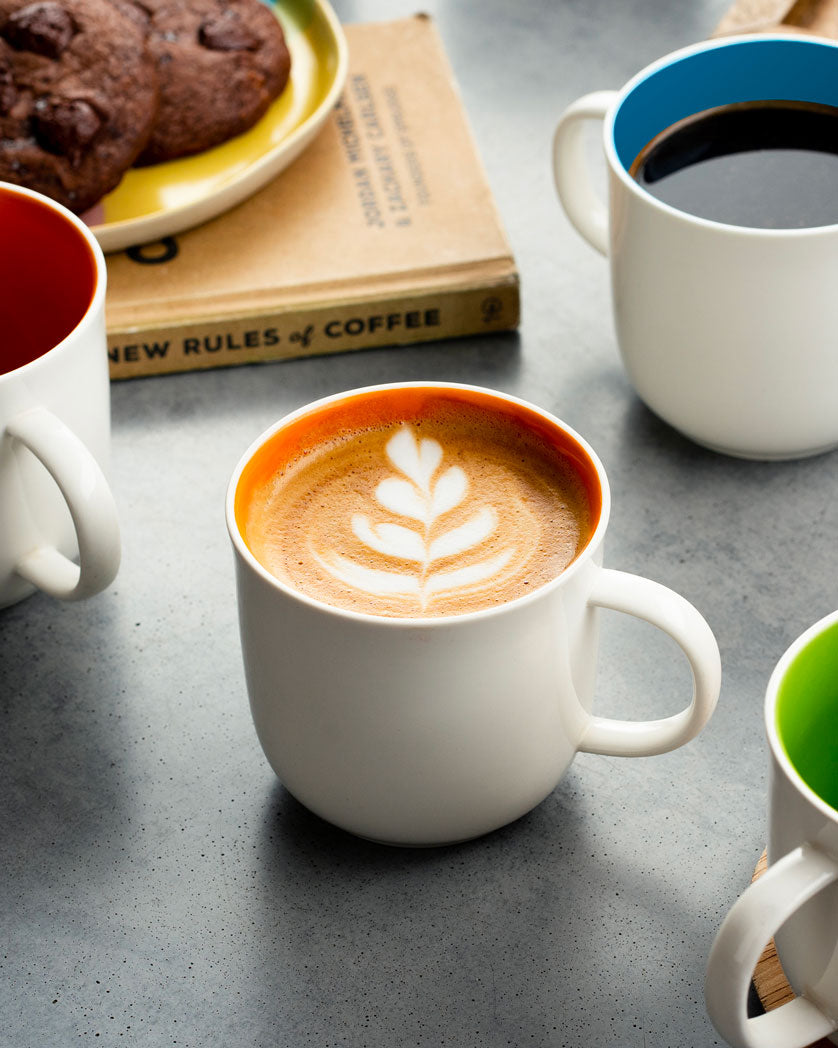 The recipe for a successful Mocha
To prepare a perfect Mocha, start by mixing 1 teaspoon of cocoa powder with 250 ml of milk in a saucepan. Heat the mixture over medium heat while stirring until hot but not boiling. Use a hand whisk or milk frother to create a thin layer of creamy foam on top of the milk. Then, carefully pour the freshly brewed double shot of espresso into the Araku coffee mug. Finally, pour the hot, frothy milk over the espresso, tilting the coffee mug slightly to create a nice layering of flavors.
Made from high-quality ceramic, our Anderssen & Voll leaf coffee mug offers excellent thermal insulation to preserve the temperature of your favorite beverage.
In exclusive collaboration with Araku, Anderssen&Voll has created much more than a coffee mug. Their talented design work also extends to cappuccino and espresso cups, as well as Italian coffee makers.
You can wash the Anderssen&Voll coffee mug with ease thanks to its compatibility with all types of dishwashers.