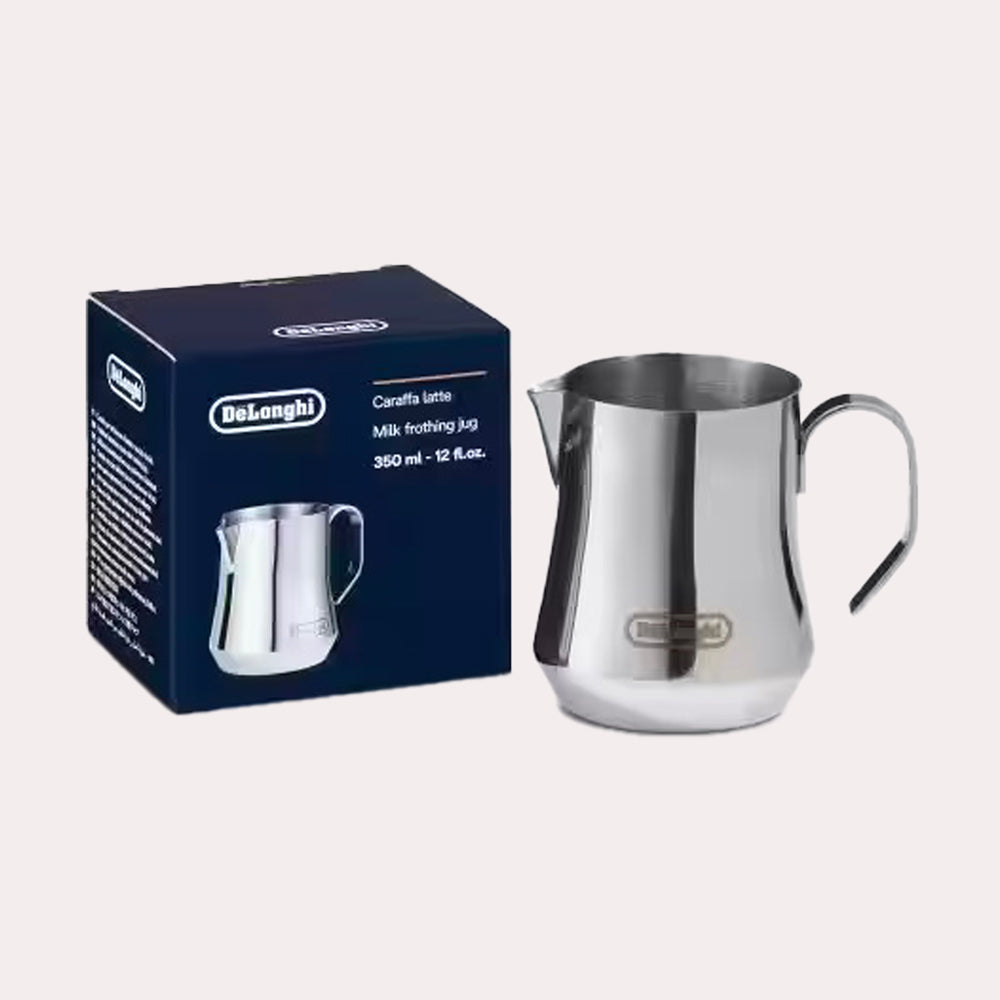 DELONGHI Steel Milk Jug 350ml
The DELONGHI 350ML milk pitcher is the ideal accessory to enhance your favorite milk drinks.
Whether you are a lover of cappuccino, latte or any other gourmet milk mixture, the DELONGHI milk pitcher will accompany you in the preparation of exceptional drinks. Its pointed spout gives you precise control and a smooth flow when pouring. It is also designed to allow you to unleash your creativity. Thanks to its shape and maneuverability, you can easily make latte art designs, adding an artistic touch to your premium coffees.
Material: stainless steel
Capacity: 350ml
Maintenance: Dishwasher safe"
The latte art technique
Latte art is a technique for decorating coffee-based milk drinks. Here are the basic steps to make your latte art:

Prepare your shot or double shot of espresso

Pour cold whole milk into your metal pitcher. Heat it until it reaches around 70°C. Opt for a stainless steel pitcher that has a slim pour spout, which makes it easier to control the flow of milk when pouring into the coffee.

Texturize the milk using your steam wand

Hold your cup tilted at a 20 to 30 degree angle and gently pour the textured milk into the coffee starting in the center of the cup, then slowly moving the pitcher outward while maintaining a steady flow.

Latte art requires practice and patience to obtain beautiful designs.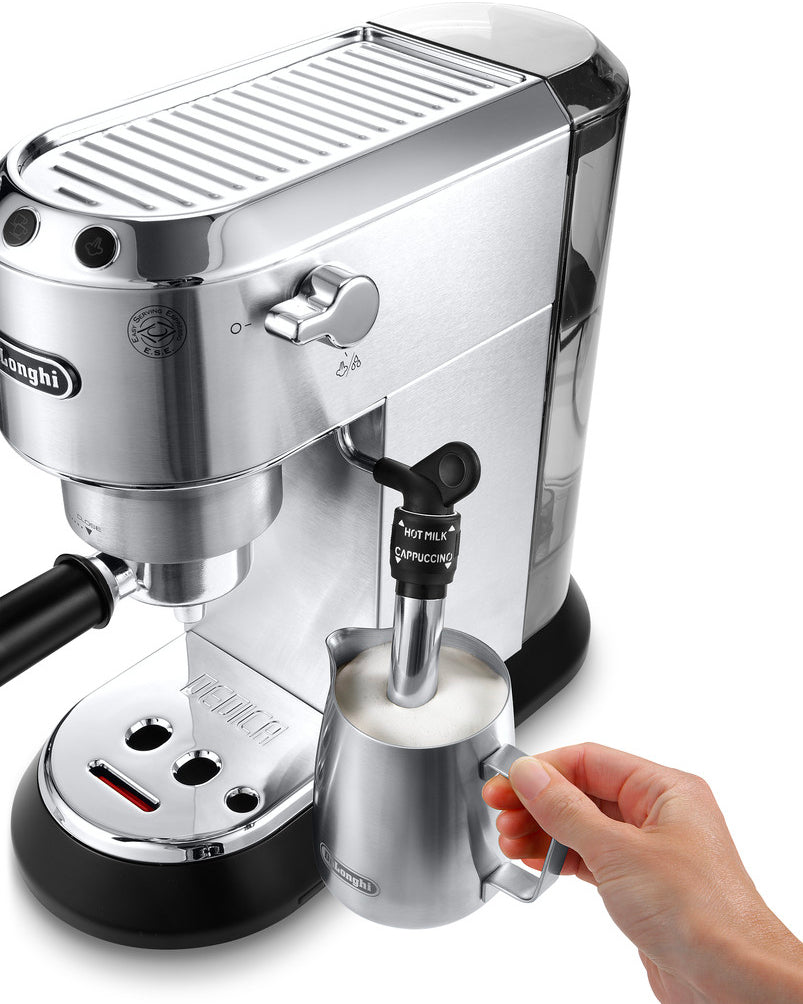 A milk pitcher is an essential accessory for the barista for two main reasons:

Made from insulating materials such as stainless steel, it is designed to maintain the heat of hot drinks for an extended period of time.

Equipped with a pouring spout to control the flow of the liquid, it is an essential tool for any coffee mixed with milk, whether it is a latte, a cappuccino, a flat white or a macchiato.
The pointed spout of the DeLonghi Milk Pitcher allows precise and regular pouring of your milk froth, making it the essential tool for baristas.
The DeLonghi milk jug is made of stainless steel: it can therefore be washed by hand but also in the dishwasher.