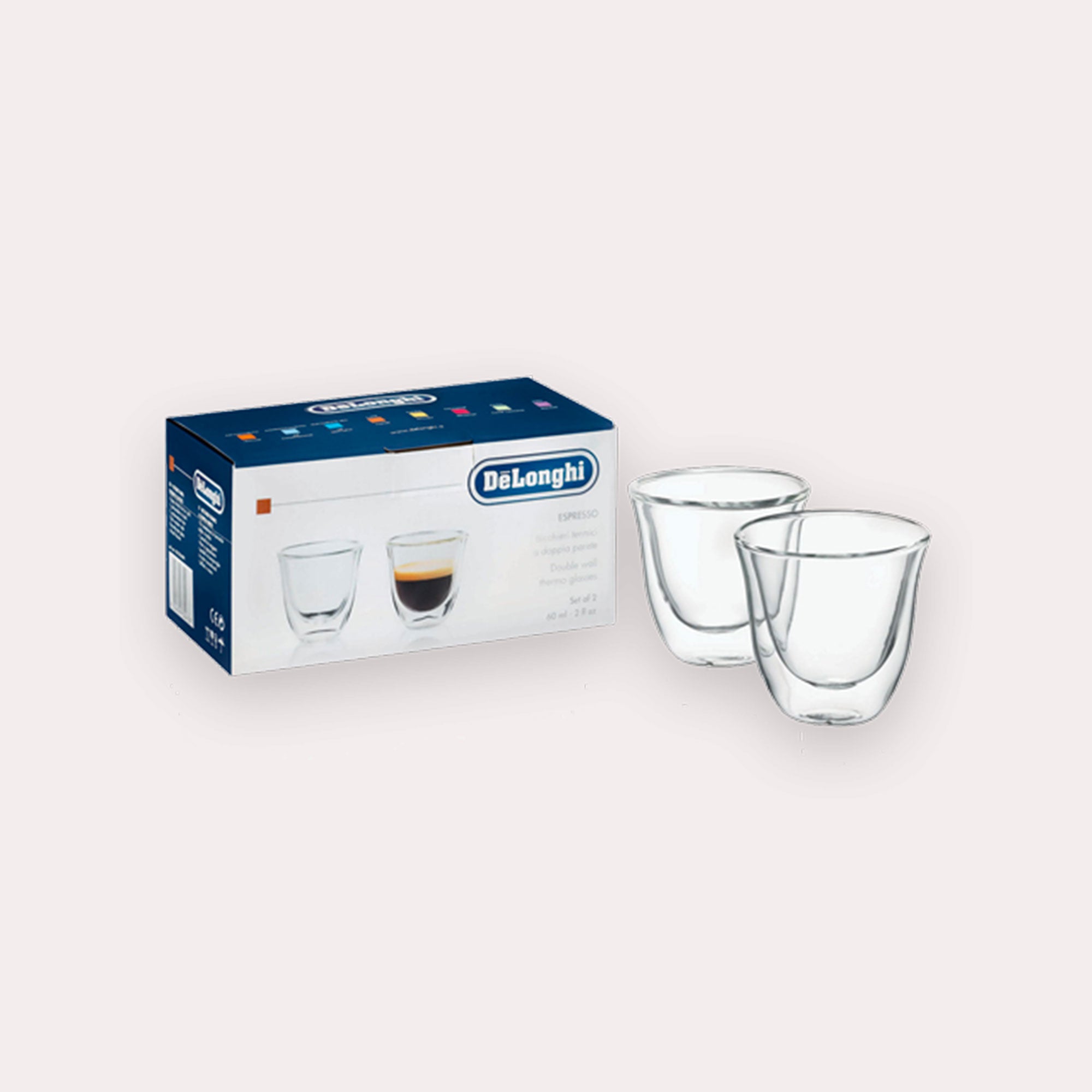 DELONGHI Double Wall Espresso Cup
DeLonghi's double-walled transparent espresso cups are true designer gems, carefully crafted from hand-blown thermal glass.
Not only are double-walled coffee cups aesthetically pleasing, but they also offer a comfortable grip thanks to their ergonomic shape. Thanks to their special thermal glass composition, these espresso coffee cups keep your exceptional coffee hot for longer while remaining pleasantly cool to the touch on the outside. So you can enjoy your espresso at the ideal temperature without the risk of burning your fingers. In addition, their practicality is not limited to their thermal function. DeLonghi espresso cups are also dishwasher safe, giving you easy, hassle-free cleaning.
Set of 2 espresso cups
Material: Double-walled thermal glass
Capacity: 2 glasses of 9 cl
Care: Dishwasher safe
The recipe for making a perfect espresso
Controlling the extraction time of an espresso is crucial to achieving a perfect cup of coffee. Extraction time, which is the duration of contact between the water and the ground coffee, has a significant impact on the aromas, flavor and texture of the espresso. Too short an extraction time can result in under-extracted coffee, lacking complexity and body. Conversely, too long an extraction time can lead to over-extraction, resulting in bitter and unpleasant coffee. By precisely adjusting the extraction time, it is possible to highlight the unique characteristics of the coffee and create an exceptional taste experience. At Araku Coffee, we recommend an optimal extraction time of 25 seconds for a perfectly balanced espresso.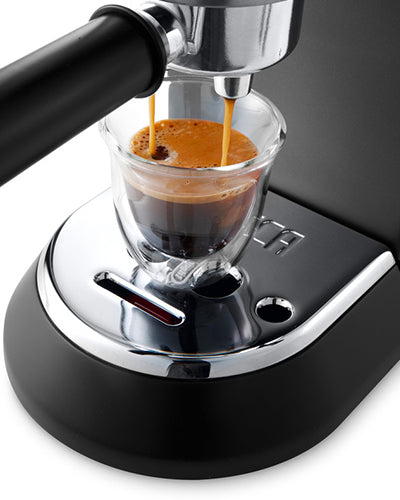 This Delonghi espresso cup is made from a double wall of hand-blown glass.
The Delonghi double-walled glass espresso cup can hold up to 9cl of your favorite specialty coffee (9cl espresso cup set).
Yes of course, this Delonghi espresso cup is compatible with all types of dishwashers.