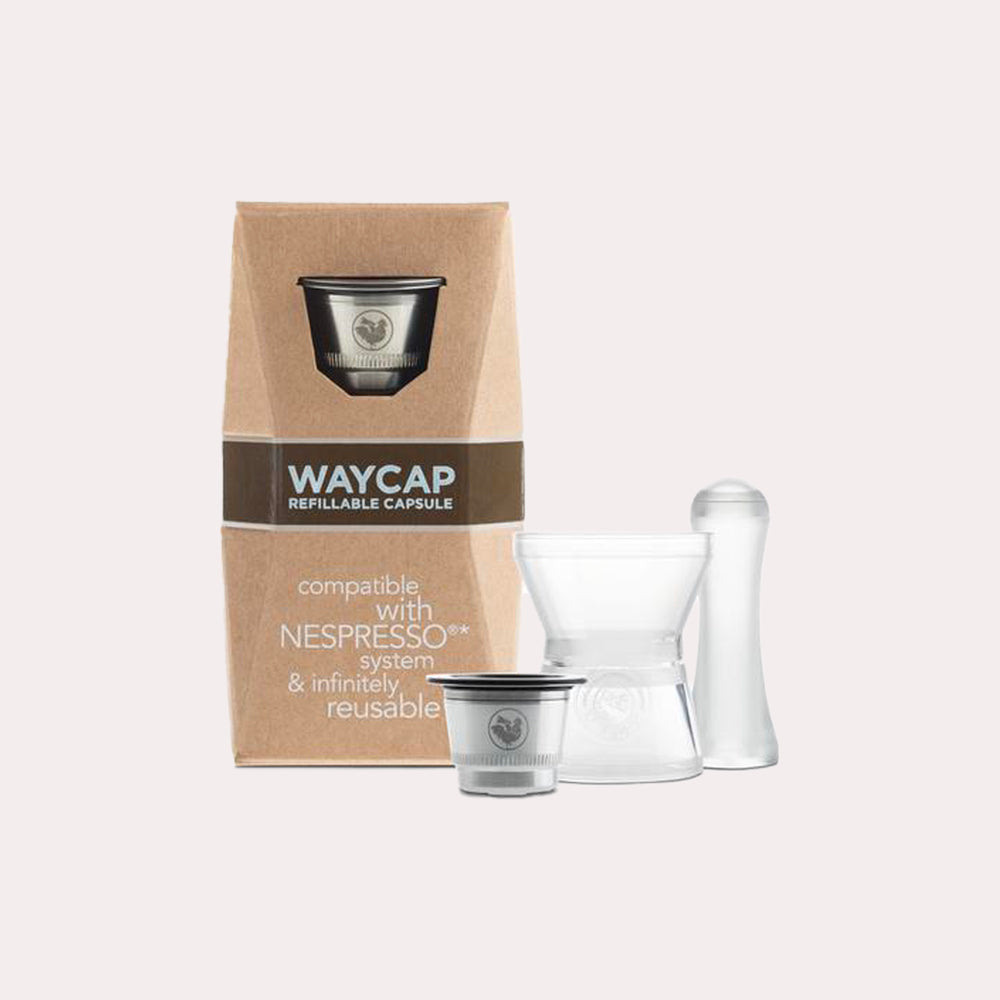 WAYCAP Nespresso Compatible Refillable Capsule Kit
WayCap, the Nespresso compatible reusable coffee capsule: a sustainable and environmentally friendly solution.
Made from stainless steel, the Waycap reusable coffee capsule is infinitely refillable, allowing you to enjoy your favorite organic coffee while reducing your ecological footprint. Simply fill the Nespresso compatible capsule with your ground coffee, close it and insert it into your coffee machine. Waycap is an economical and ecological solution, reducing the pollution generated by disposable capsules to zero.
The kit contains: 1 reusable Nespresso compatible capsule + 1 manual dispenser + 4 interchangeable lids
Compatible with Nespresso coffee machines: Pixie, Inissia, Essenza Mini, Lattissima, U, Citiz, Expert, Prodigio, Maestria, Creatista, Kitchen Aid.
Advantages of refillable coffee capsules
Here are three good reasons to switch to using reusable capsules:

Long-term savings: you only pay for the coffee, plus the packaging!

Better Coffee: You can grind coffee beans just before use for guaranteed freshness.

An ecological commitment: they are "zero waste" and free you from single-use plastic.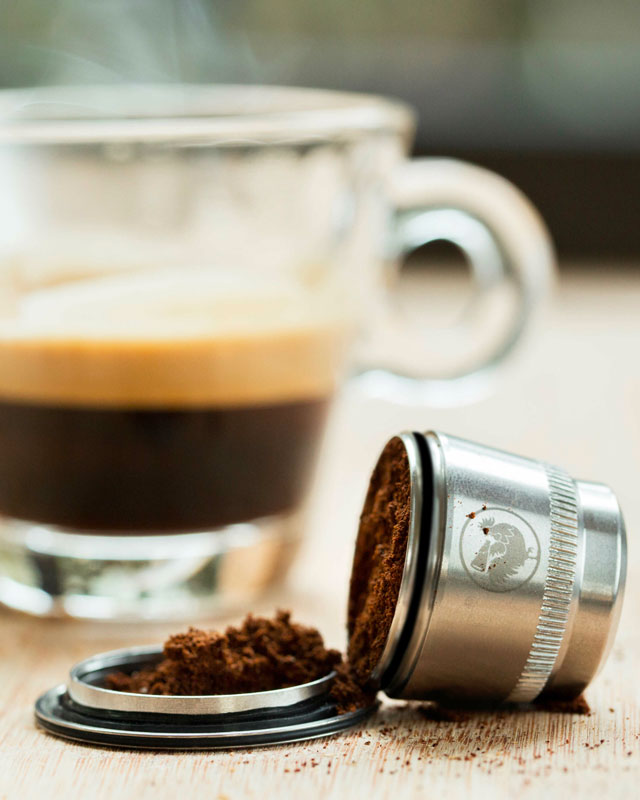 Refillable, Waycap coffee capsules are infinitely reusable (completely zero waste).
Our advice is to fill it until the coffee is level with the edge of the capsule. Depending on how much pressure you put on the coffee and the type of filter you use, the coffee will be weaker or stronger.
To clean your reusable capsule, you need to remove the coffee with the cleaning stick or the handle of a teaspoon, then wash the capsule under running water by hand.