With their conical shape, thicker than usual filters, Chemex 8 cup coffee filters allow homogeneous extraction of your ground coffee. Their unique natural paper composition ensures optimal filtration by retaining unwanted elements that could alter the quality of your specialty coffee. They guarantee an ideal brewing time, neither too slow nor too fast, thus providing optimal extraction of flavors and aromas from your coffee.
Coffee filter for Chemex 8 cups
Natural paper
Packaging: 100 units
What shape of coffee filter should you choose?
The choice of the shape of the coffee filter depends on the preparation method you use to make your filter coffee:

Conical Coffee Filter: Conical filters are... cone shaped and are commonly used with drip coffee makers, such as the Chemex or V60. They are designed for a spiral flow of water through the coffee, resulting in even extraction and a clearer cup of coffee. Conical coffee filters are available in different sizes to accommodate different coffee maker capacities.

Permanent Stainless Steel Coffee Filter: Permanent stainless steel filters are reusable and come in different shapes, including conical and flat. Stainless steel coffee filters generally allow freer passage of oils and flavors, resulting in a cup of coffee with a richer flavor profile.

It is important to choose the shape of coffee filter that matches your specific brewing method. Each filter shape is designed to optimize flavor extraction and can give very different in-cup results in terms of the taste and body of your favorite beverage.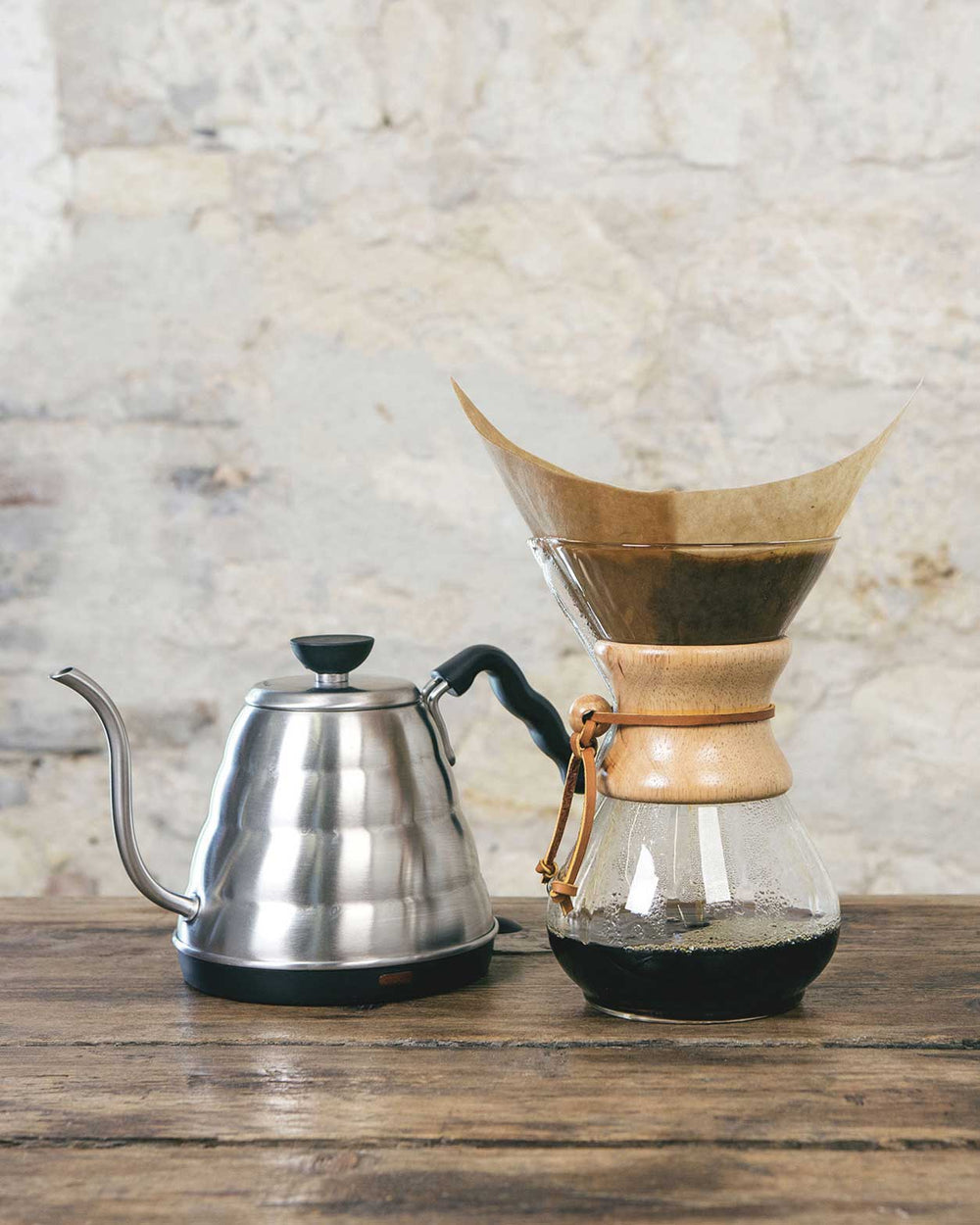 A "natural paper" coffee filter is a filter made from unbleached or chemically treated paper. Natural paper coffee filters are made from natural fibers, such as cellulose from wood or cotton giving it a beige/brown color.
Per box there are 100 Chemex size 8 coffee filters.
No, the square filters are intended for the Chemex 6 and 8 cup coffee makers while for the Chemex 3 cup the filters are half-moon shaped.