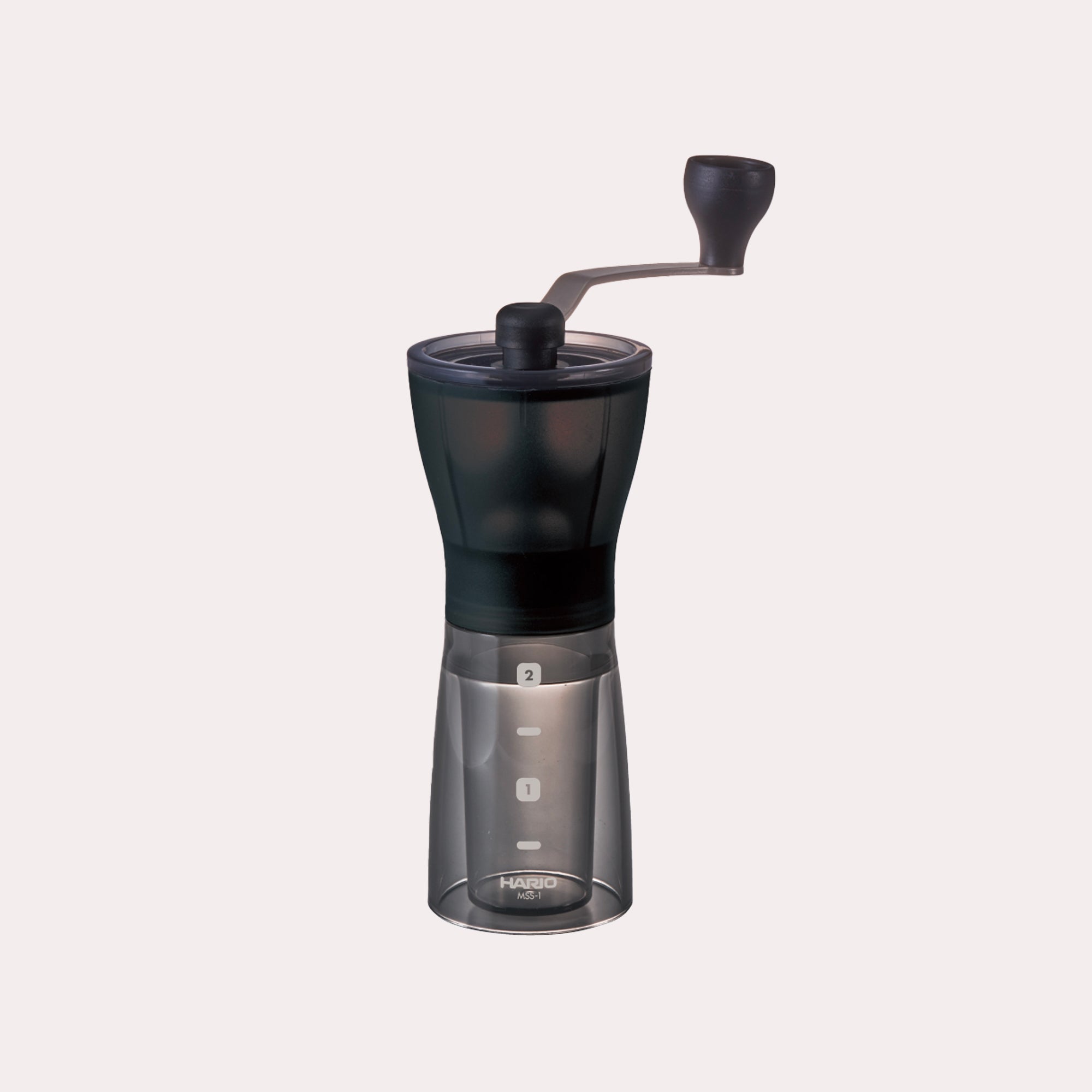 HARIO Ceramic Mini Slim Plus Coffee Grinder
Small and compact, the Hario Mini Slim manual coffee grinder is the perfect companion for specialty coffee lovers.
Designed by the Hario brand, renowned for its know-how and quality, the Ceramic Mini Slim manual coffee grinder is the perfect accessory for anyone who appreciates fresh coffee brewed on the minute. Its conical ceramic burrs guarantee precise and uniform grinding for an optimal tasting experience. Its grind receptacle is securely held to the body of the grinder thanks to an "L" shaped attachment, which is very easy to use. In addition, the Hario Ceramic Mini Slim Plus manual coffee grinder has a transparent body allowing you to visualize the quantity of grinding produced thanks to the marks, while its smoky tint preserves the freshness of the coffee by protecting it from light. The grind size is adjustable by simply turning the notched dial located at the base of the ceramic burrs, allowing you to obtain the perfect grind suitable for both lovers of strong espresso and slow coffee. With the Hario Ceramic Mini Slim Plus manual coffee grinder, prepare your specialty coffee to perfection.
Grinding wheels: conical ceramic
Reservoir capacity: 24g of ground coffee
Operation: manual coffee grinder
Adjustment: in steps
Dimensions (LxDxH): 150x74x210mm
Weight: 318g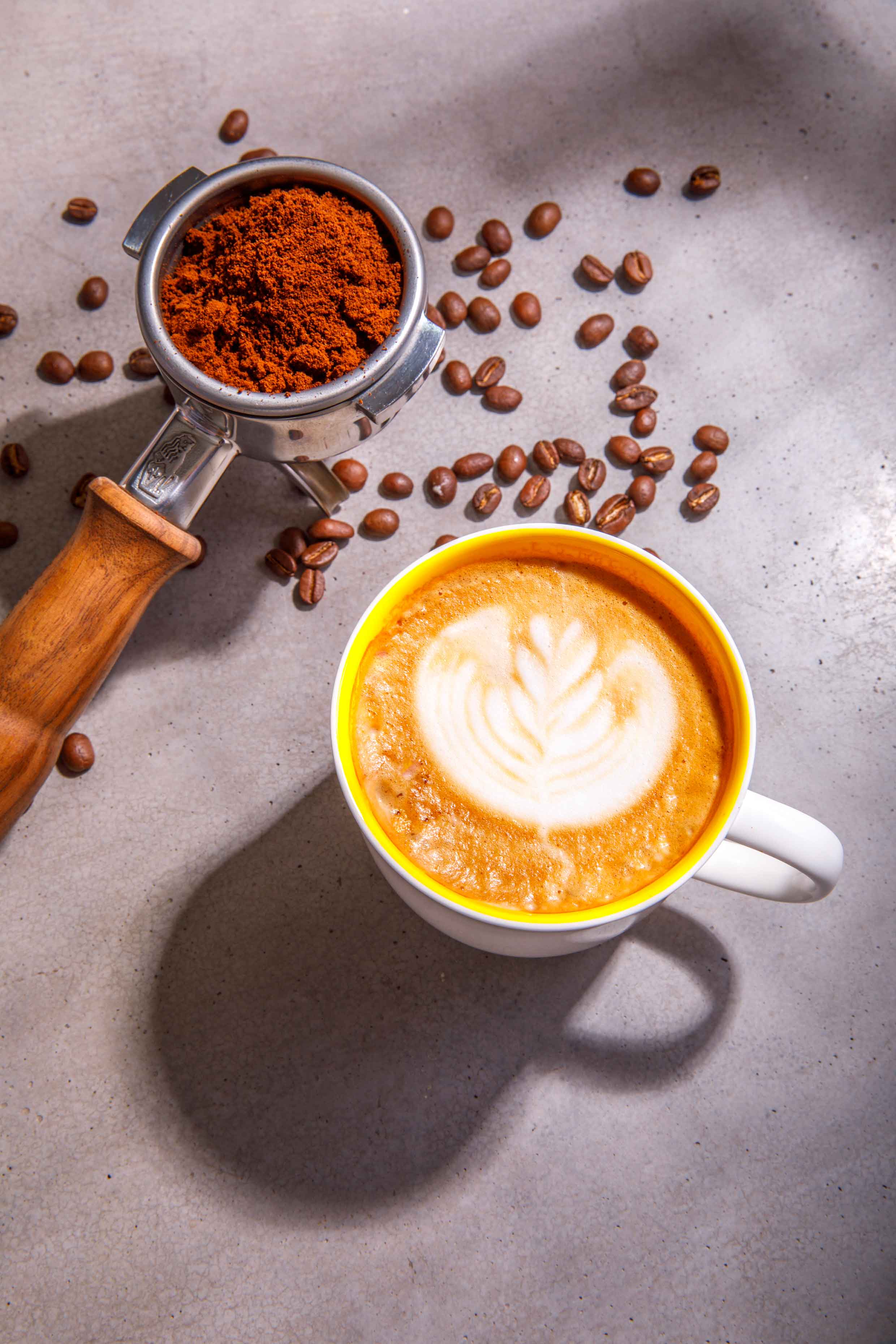 Perfect grind: choose a coffee grinder with ceramic burrs
Conical ceramic burrs offer several advantages for manual coffee grinders. Their superior durability compared to other materials guarantees increased longevity. Additionally, the conical design allows for a more precise and uniform grind, resulting in optimal extraction of coffee aromas and flavors. Manual coffee grinders with ceramic burrs also better preserve the freshness of the coffee by avoiding any spoilage due to heat. Ceramic grinding wheels are generally quieter and reduce the risk of overheating the grains. In short, conical ceramic burrs provide a high-quality grinding experience that is durable and respectful of the freshness of your specialty coffee.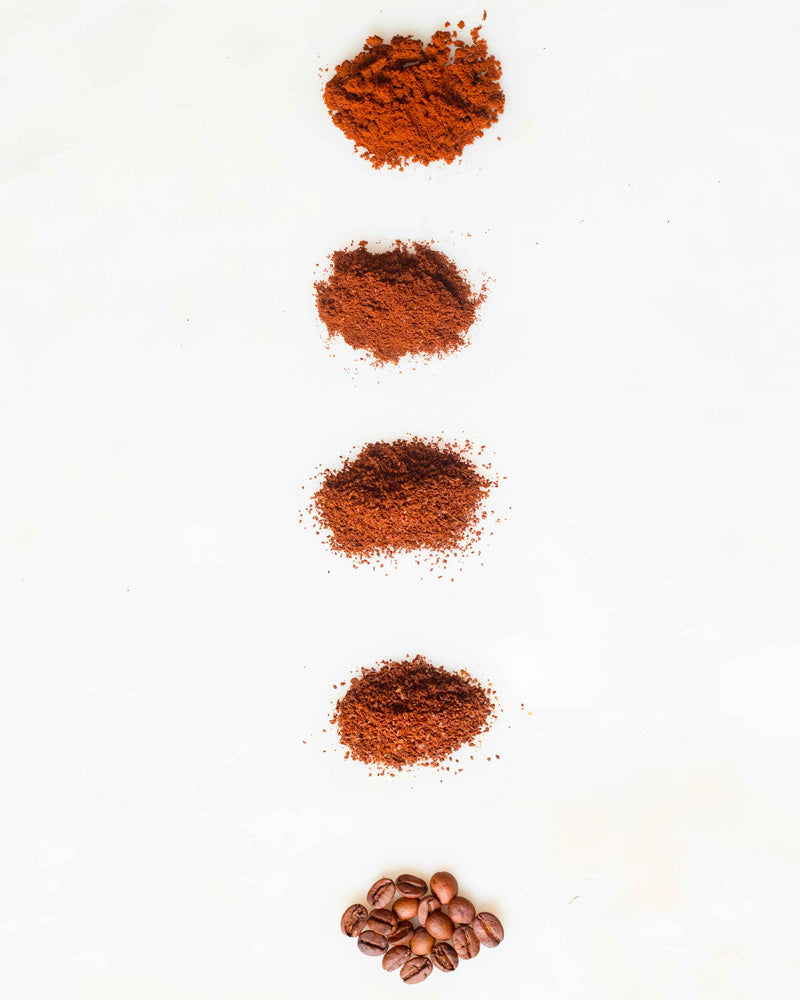 The importance of freshly ground coffee
Coffee is more than just a drink, it is a daily ritual that offers you a sensory experience. By purchasing your ground coffee, you lose some of its aromas which are extremely volatile. Having a manual coffee grinder to grind your coffee at the last moment is essential to enhance the full character of your specialty coffee. This guarantees:
Preservation of intense coffee aromas.
Optimal and balanced flavor.
Preservation of essential oils for a creamy texture.
Reduction of oxidation and preservation of freshness.
Maximum chemical reactivity for richer flavors.
Customize the grind for optimal brewing based on your preferred brewing method."
The Hario Ceramic Mini Slim Plus manual coffee grinder weighs only 300g and can hold up to 24g of ground coffee. This manual coffee grinder model is ideal for travel, it is an excellent compromise for preparing your favorite Araku specialty coffee anywhere.
The Hario Ceramic Mini Slim Plus manual coffee grinder is adjusted in notches. So you can customize the fineness of the grind according to your preferences. You can choose what best suits the preparation method you use, whether it is for filter coffee, espresso, chemex, aeropress or any other method of your choice.
It is essential to experiment and gradually adjust the grind of your manual coffee grinder according to your taste preferences until you obtain the desired result. But generally there are codes to respect depending on the method chosen:

Coarse grind: suitable for slow brewing methods, such as French press or cold brew coffee.

Medium grind: ideal for filtration brewing methods, such as drip coffee, filter coffee machine or Italian coffee maker.

Fine grind: Recommended for quick-brew brewing methods, such as espresso or moka pot.

The shorter the coffee brewing time, the finer the grind should be, and vice versa."