Anderssen&Voll Colorful coffee mug Ceramic
Anderssen & Voll, talented Norwegian designers, have created these ceramic coffee mugs exclusively for Araku.
This ceramic coffee mug, designed by Anderssen & Voll for Araku, combines aesthetics, durability and optimal temperature preservation. Every detail is carefully considered to deliver an exceptional coffee experience, adding a touch of Scandinavian style to your tasting.
Set of a coffee mug
Material: ceramic
Dimensions: H 8.5cm x Width with handle: 12cm
4 colors available: blue, green, orange, yellow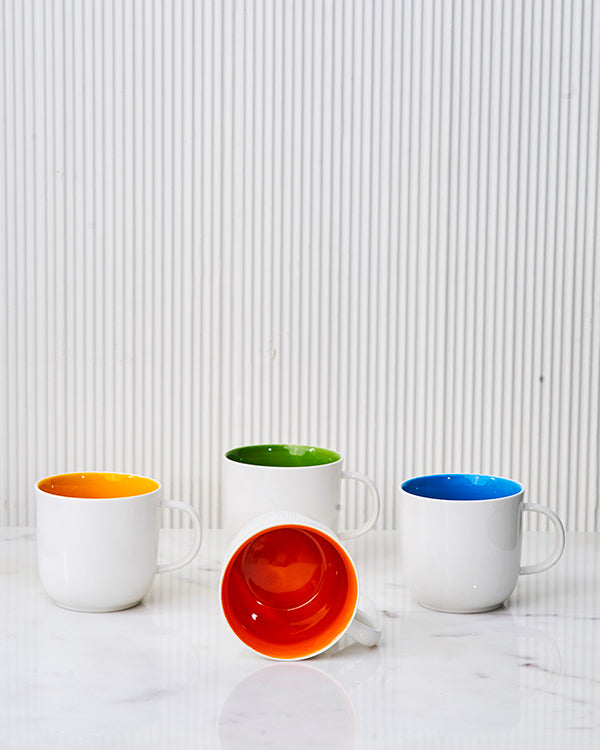 Designer mug created by Anderssen & Voll
Araku coffee mugs were created by Anderssen & Voll, a Norwegian design studio founded in 2009 by designers Torbjørn Anderssen and Espen Voll, recognized for its expertise ranging from textile design to tabletop accessories and electronic furniture. They collaborate with renowned design brands in Europe and have been recognized with prestigious international awards, including the IF Prize and the Honorary Prize for Best Norwegian Design. In partnership with Araku Coffee, they have created not only designer coffee cups and mugs, but also a magnificent Italian coffee maker in vibrant colors.
The recipe for a successful Latte
To prepare a Latte, you will need a larger cup, we advise you to take a coffee mug to avoid any overflow.
To make a perfect Latte, you will need 2 shots of espresso and 250 ml of milk. Start by preparing the espresso shots using your favorite Araku method and specialty coffee. Meanwhile, heat the milk in a saucepan over medium heat until hot, but do not boil. Then use a whisk or milk frother to create a fine, creamy foam. Pour the espresso shots into the Araku coffee mug and add the hot milk, pouring it gently to create a latte art pattern if desired.
Our coffee mug is made of ceramic, which allows you to keep your coffee at the right temperature for as long as possible.
In addition to the coffee mug, Anderssen&Voll has designed cappuccino cups, espresso cups and also Italian coffee makers with Araku.
Yes of course, the Anderssen&Voll coffee mug is compatible with all types of dishwashers.