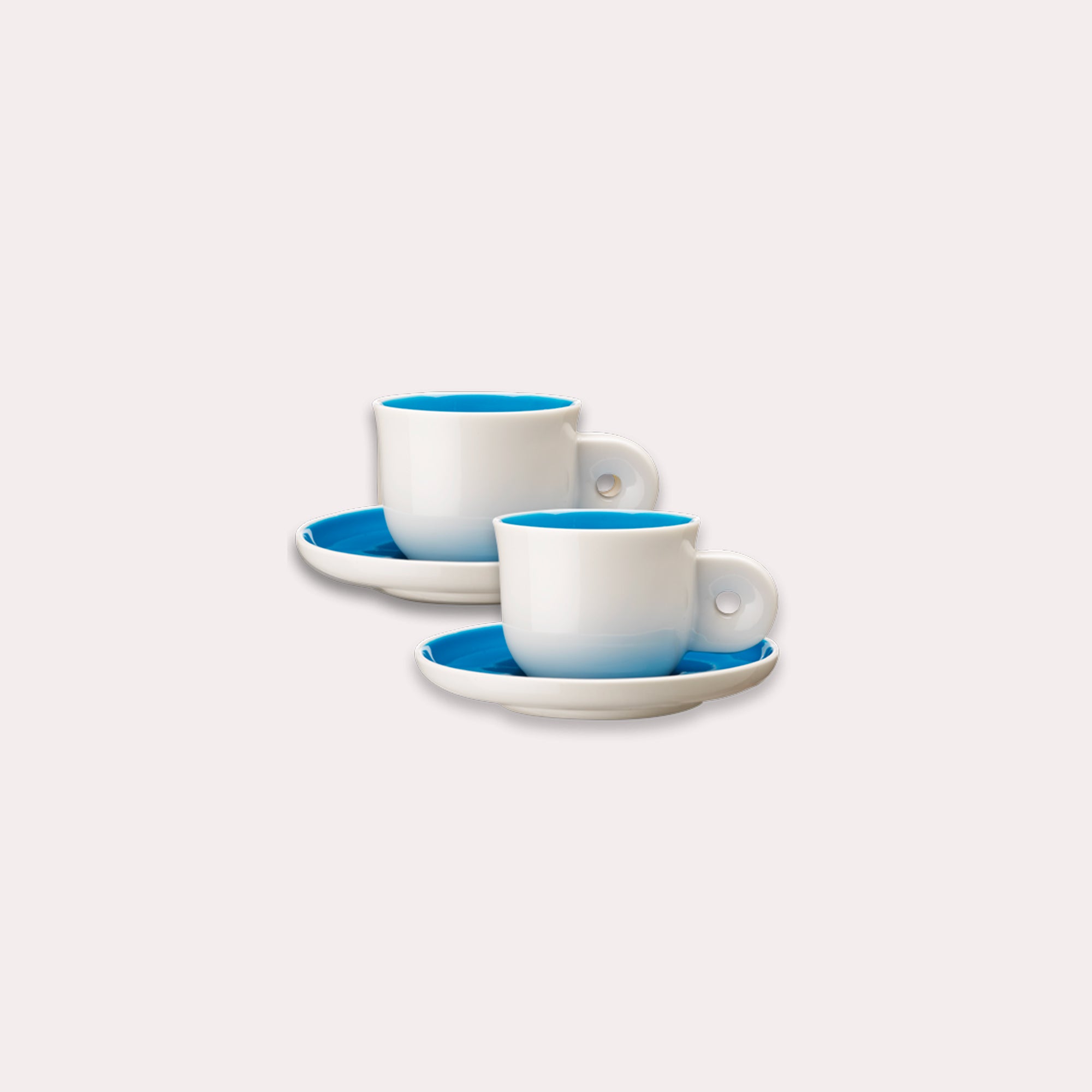 Anderssen&Voll Colorful Ceramic Espresso Cup
Araku Espresso Cups were designed exclusively for Araku by the talented Norwegian design duo Anderssen & Voll.
Every detail has been carefully considered to provide a quality coffee experience. These designer coffee cups were specially created by designers Anderssen & Voll. Made with high quality materials, these espresso cups are not only aesthetic but also durable and resistant. Designed to preserve the temperature of your coffee, they combine functional Scandinavian design with Indian colors and joie de vivre. These coffee mugs are the perfect accessory for specialty coffee lovers.
Set of 2 espresso coffee cups and 2 saucers
Materials: ceramic
Dimensions: H 5cm x Width with handle: 8.5cm
4 colors available: blue, green, orange, yellow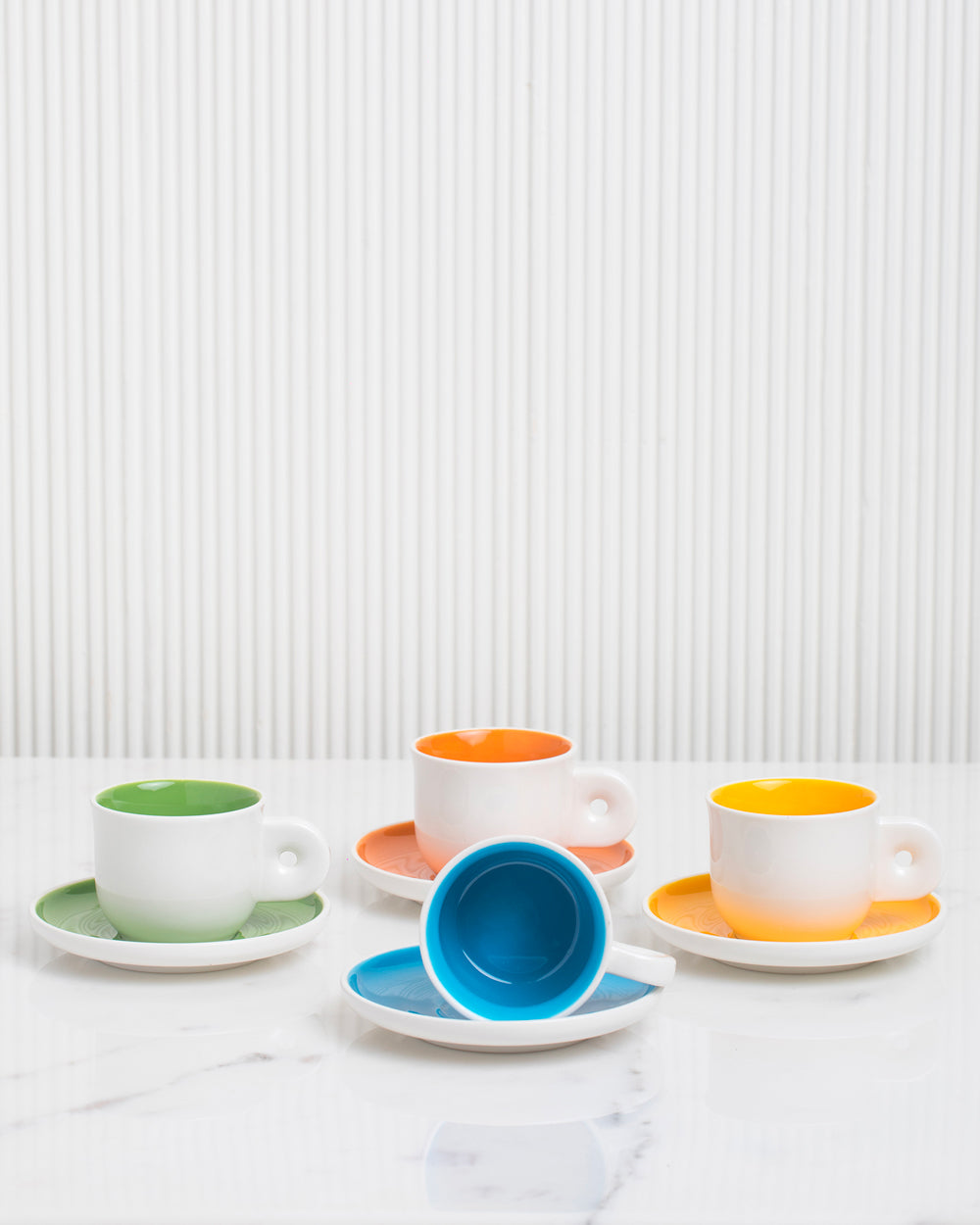 Designer coffee cups created by Anderssen & Voll
For the creation of our designer coffee cups, we called on the designer studio Anderssen & Voll. This design studio is based in Norway; it was created in 2009 by young designers Torbjørn Anderssen and Espen Voll, former founders of the Norman Says studio. We focused our project on designer coffee cups. Colorful espresso cups to accompany your specialty coffee. The duo's activity is obviously broader than that since they also work on textile design projects, tableware accessories or furniture with electronic components for some of the most renowned design brands in Europe. . They have won numerous international design awards, including the IF Award and Honorary Award for Best Norwegian Design

In addition to designer coffee cups, Anderssen&Voll has worked with Araku Coffee on numerous projects, notably on an Italian coffee maker available in several colors.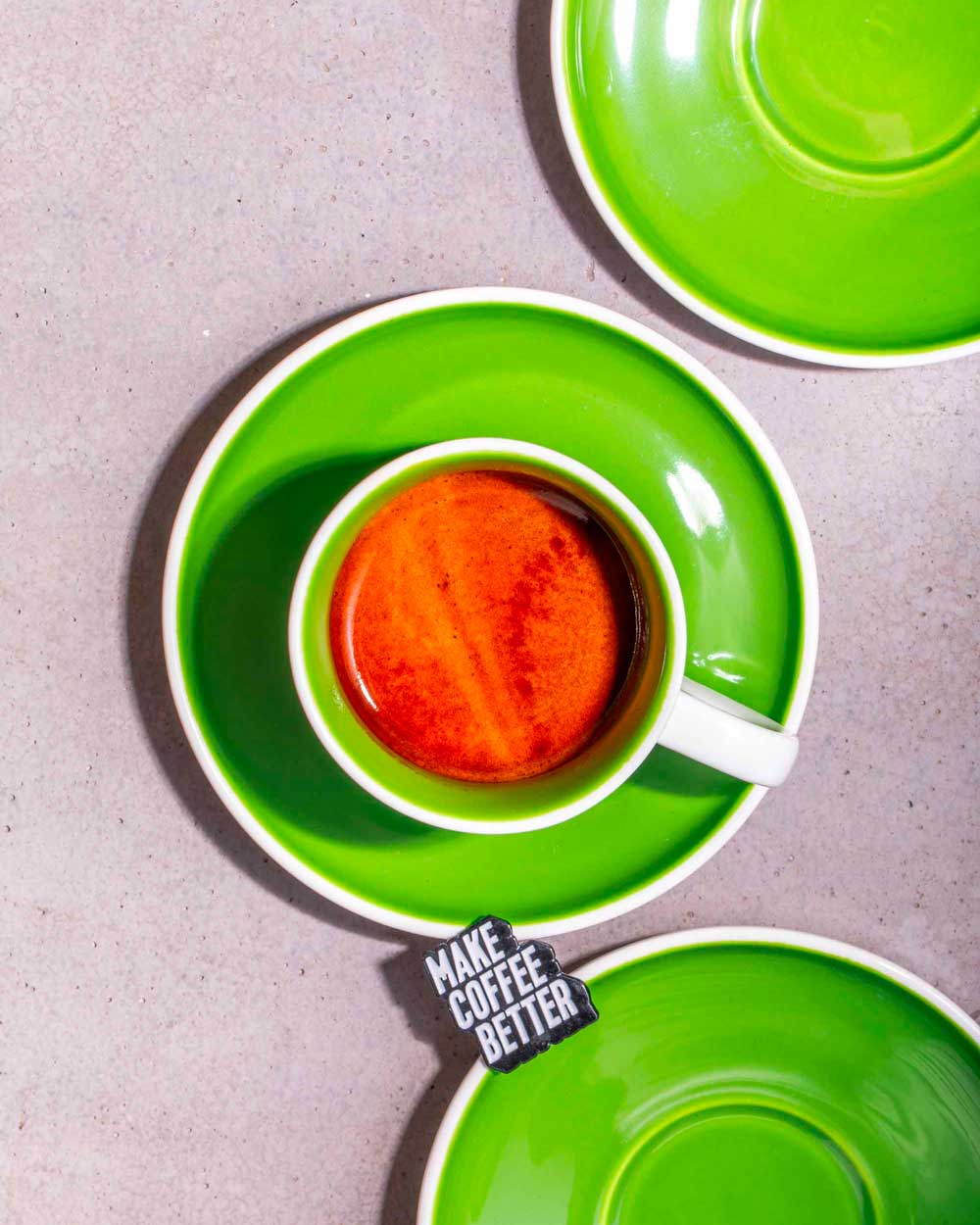 The recipe for a successful espresso
Before pouring your specialty coffee into your Araku designer coffee cup, you must know the extraction time of your coffee according to your tastes for it to be successful. Controlling the extraction time of an espresso is of paramount importance to achieving a perfect cup of specialty coffee. Extraction time, which is the length of time the water is in contact with the ground coffee, directly influences the aromas, flavor and texture of the espresso. Too short an extraction time can result in under-extracted coffee, lacking body and complexity. Conversely, too long an extraction time can lead to over-extraction, resulting in bitter and unpleasant coffee. By controlling the extraction time of your specialty coffee, it is possible to adjust and personalize the flavor profile of the espresso, highlighting its unique characteristics. Therefore, it is an essential parameter for baristas and coffee lovers who want to enjoy premium espresso. At Araku Coffee we recommend an extraction time of 25 seconds.
Our designer coffee cup is made of ceramic, this material allows you to keep your specialty coffee at the right temperature for as long as possible.
In addition to the espresso cup, the Anderssen & Voll firm has created other designer coffee cups with Araku: cappuccino cups and mugs but also Italian coffee makers.
Yes, of course, our designer coffee mug is compatible with all types of dishwashers.