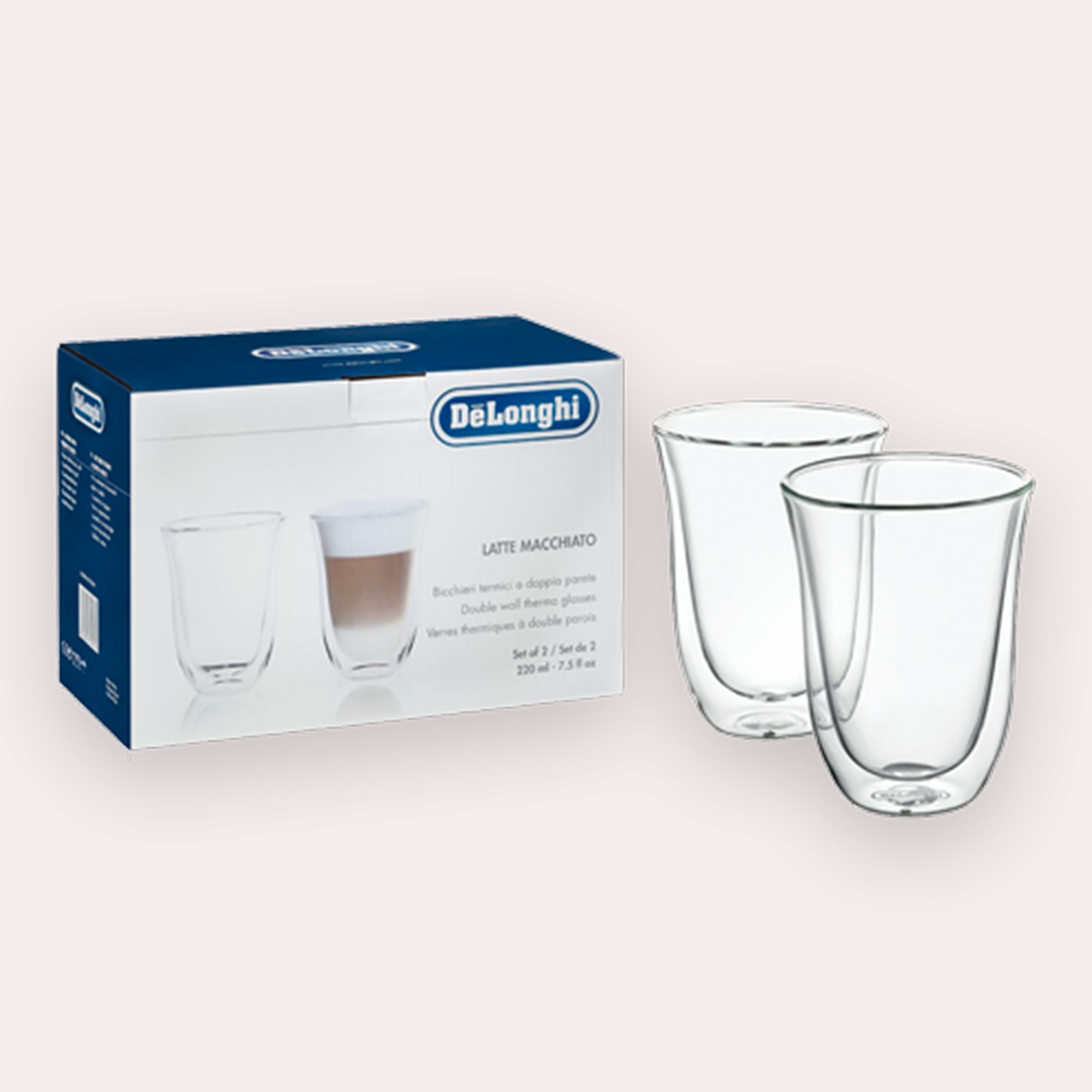 DELONGHI Double Wall Macchiato Cup
DeLonghi double-walled clear macchiato cups are made from hand-blown glass.
The DeLonghi double-walled latte macchiato cup offers a comfortable grip thanks to its ergonomic design. Its insulated construction ensures optimal heat retention, allowing you to enjoy your hot drink for longer without burning your fingers thanks to its double wall. With a capacity of 330 ml (11 oz), this set of two insulated mugs is versatile and can be used to enjoy your macchiato, as well as your espresso, your coffee, your tea or any other beverage, hot or cold. Additionally, these double-walled cups are dishwasher safe, making them easy to clean and maintain. Add a touch of elegance to your drinking experience with these DeLonghi insulated glasses.
Set of 2 latte macchiato cups
Material: Double-walled thermal glass
Capacity: 2 glasses of 33cl
Care: Dishwasher safe
How to make your Latte Macchiato
Start by making a double espresso in a coffee cup. In a small saucepan, heat 200ml of milk over medium heat while stirring constantly until hot but not boiling. Use a hand whisk or ideally a milk frother to create a thin layer of creamy foam on the surface of the milk. Prepare your Latte Macchiato cup and slowly pour in the previously prepared double shot of fresh espresso. Then carefully pour the hot, frothy milk into the coffee by tilting the latte machiatto cup slightly. All you have to do is enjoy your machiatto latte in your Delonghi double-walled cup!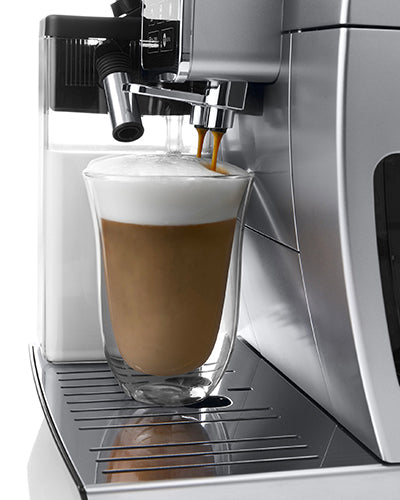 The Delonghi macchiato cup is made of hand-blown glass. A technical feat knowing the cup has a double wall.
This Delonghi macchiato cup set can hold up to 33cl of your favorite Araku specialty coffee (set of 2 33cl cups).
Yes, of course the Delonghi macchiato cup is suitable for washing in the dishwasher.