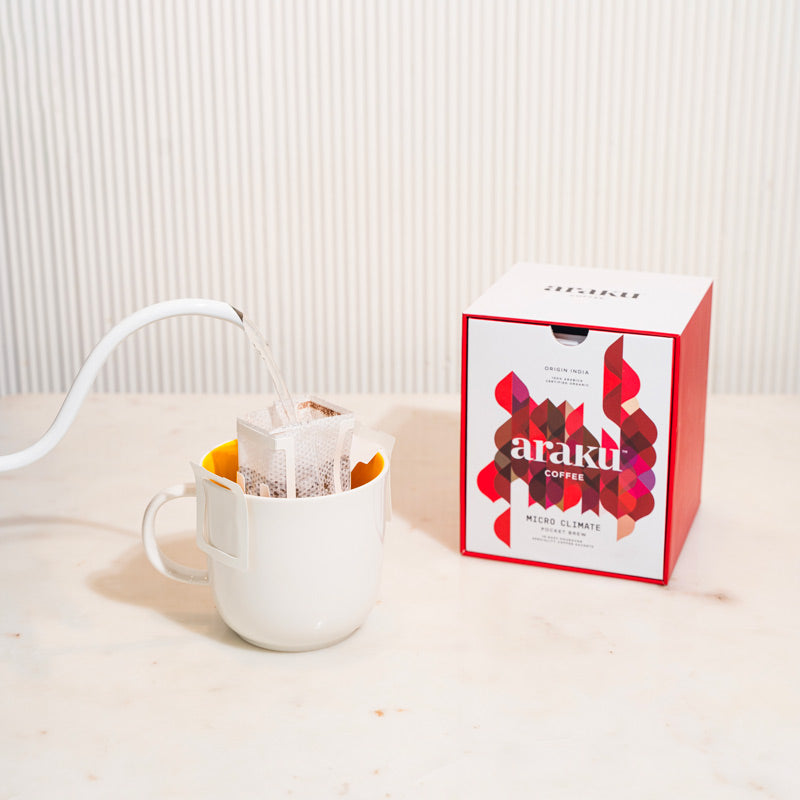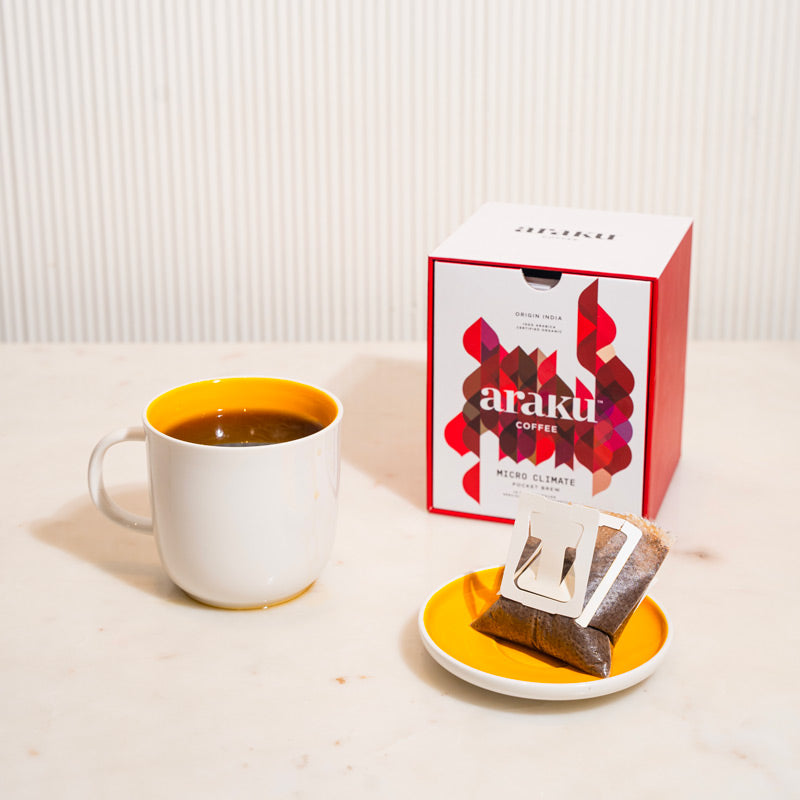 Micro Climate Pocket Brew
Micro-Climate specialty coffee develops a generous body, gourmet notes drawing on almost candied fruit and a touch of bitterness.

Our single-dose pocket brew filter coffee combine the speed of instant coffee with the unrivaled quality of ARAKU organic specialty coffee. This is a new way to enjoy specialty filter coffee.
As the name suggests, these drip bag sachets fit any pocket or purse and offer an extremely portable coffee
. Easy and quick to use, you only need a little hot water.
Each bag is individually wrapped and nitrogen purged to preserve the integrity and freshness of the coffee.
Enjoy an innovative specialty coffee brewing experience wherever you are.
Notes: Almost candied red fruits and a touch of bitterness
Process: 100% natural coffee
Roast: Medium
Variety: 100% Arabica Coffee
Origin: Indian coffee
SCA Score: Specialty Coffee +87
Label: Organic coffee / fair trade coffee
Altitude: +1100 meters
Harvest: 100% Manual
Agroforestry: Cultivated under diversified shade (Jackfruit, Mosambi, Lime, Palm, Orange trees, Jamun, Mango trees and other wild varieties)
Packaging: Single dose drip bag of filter coffee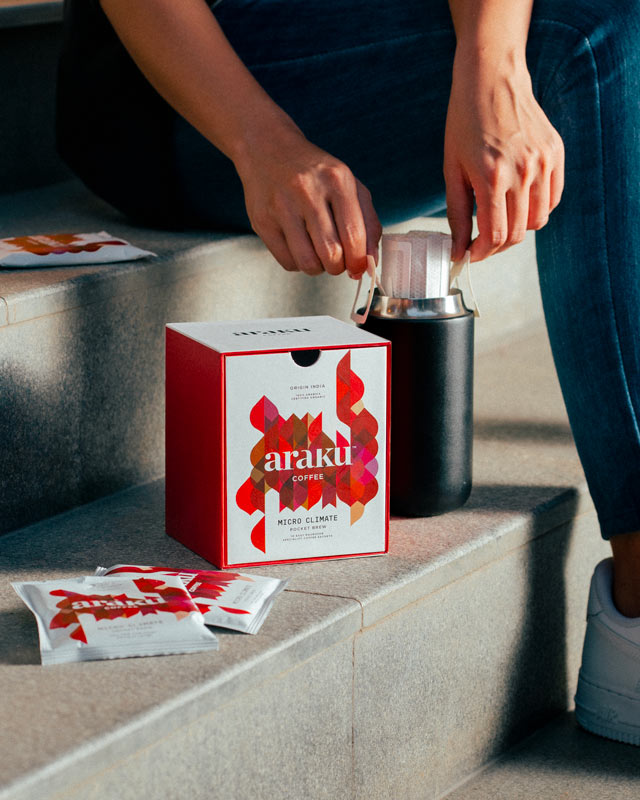 Brewing Guide
Nothing could be simpler to prepare a specialty coffee with a Micro Climate Pocket Brew filter.

Start by tearing the drip bag along the marked line, place the arms of the sachet on the rim of your cup then slowly pour 180-200ml of hot water into the filter sachet. Make sure your water is not boiling, which could over-extract your coffee. It is also recommended to stop extraction when the brew reaches the coffee bag.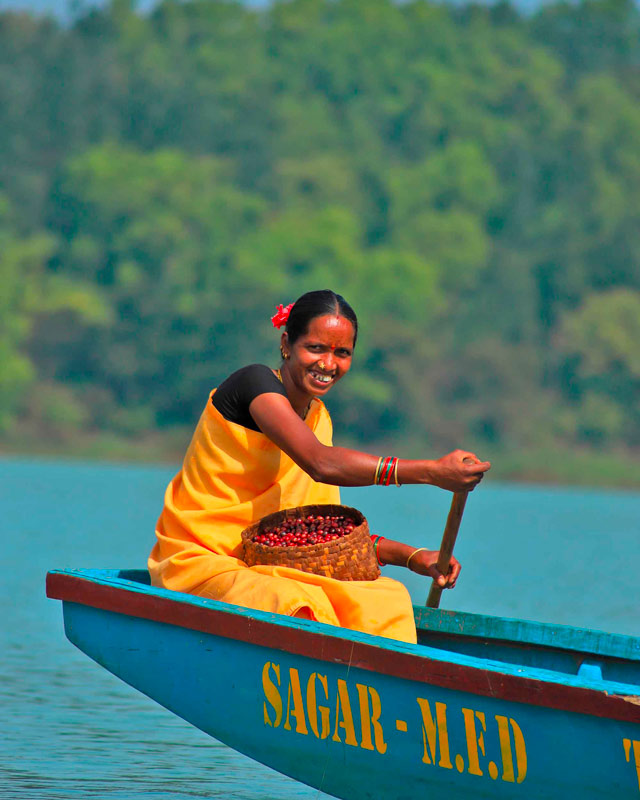 THULAMMA LIMKIYA, Baankubedda Island
Micro-Climate specialty coffee is grown on the island of Baankubedda in the center of the Araku Valley in India. All our coffees are grown following the principles of biodynamics and agroforestry. This method, in addition to regenerating ecosystems and preserving biodiversity, allows farmers like Thulamma Limkiya to diversify their sources of income. She also grows millet, pepper, vegetables, rice, turmeric and ginger.
All Araku coffees are specialty coffees recognized as such by the Specialty Coffee Association. Our Micro Climate coffee obtained a score above 87/100, which ranks it among the best specialty coffees in the world.
There are 11.5g of Micro Climat specialty coffee in each single dose. Our Micro Climate coffee has been specially roasted and ground to adapt perfectly to this new method of preparing filter coffee.
Yes, the quality of your water can have a major impact on the taste of your preparation. Water that is too hard or too mineralized could alter the flavors and notes of your specialty coffee. This is why it is important to choose filtered water if possible or as neutral as possible.