TIN OF DEEP, GENEROUS AND FULL-BODIED ORGANIC COFFEE BEANS
Our box of Selection specialty Indian coffee is made for espresso and Moka lovers. Its intensely roasted coffee beans develop notes of dark chocolate, caramel and butter. As its name suggests, this specialty Indian coffee bean comes from carefully selected plots, giving it the power and roundness specific to Indian coffee from the Araku highlands.
Notes : Aromas of caramel, butter and dark chocolate.
Process : 35% natural / 65% washed coffee
Roasting : Strong
Variety: Pure Arabica coffee
Origin: Indian Coffee
SCA Score: Specialty Coffee +86.5
Label: Organic coffee / Fair trade coffee
Altitude: +1000 meters
Harvest: 100% Manual
Agroforestry: Cultivated under diversified shade, with a majority of silver oaks intertwined with pepper trees
Packaging: Coffee beans Tin (200G)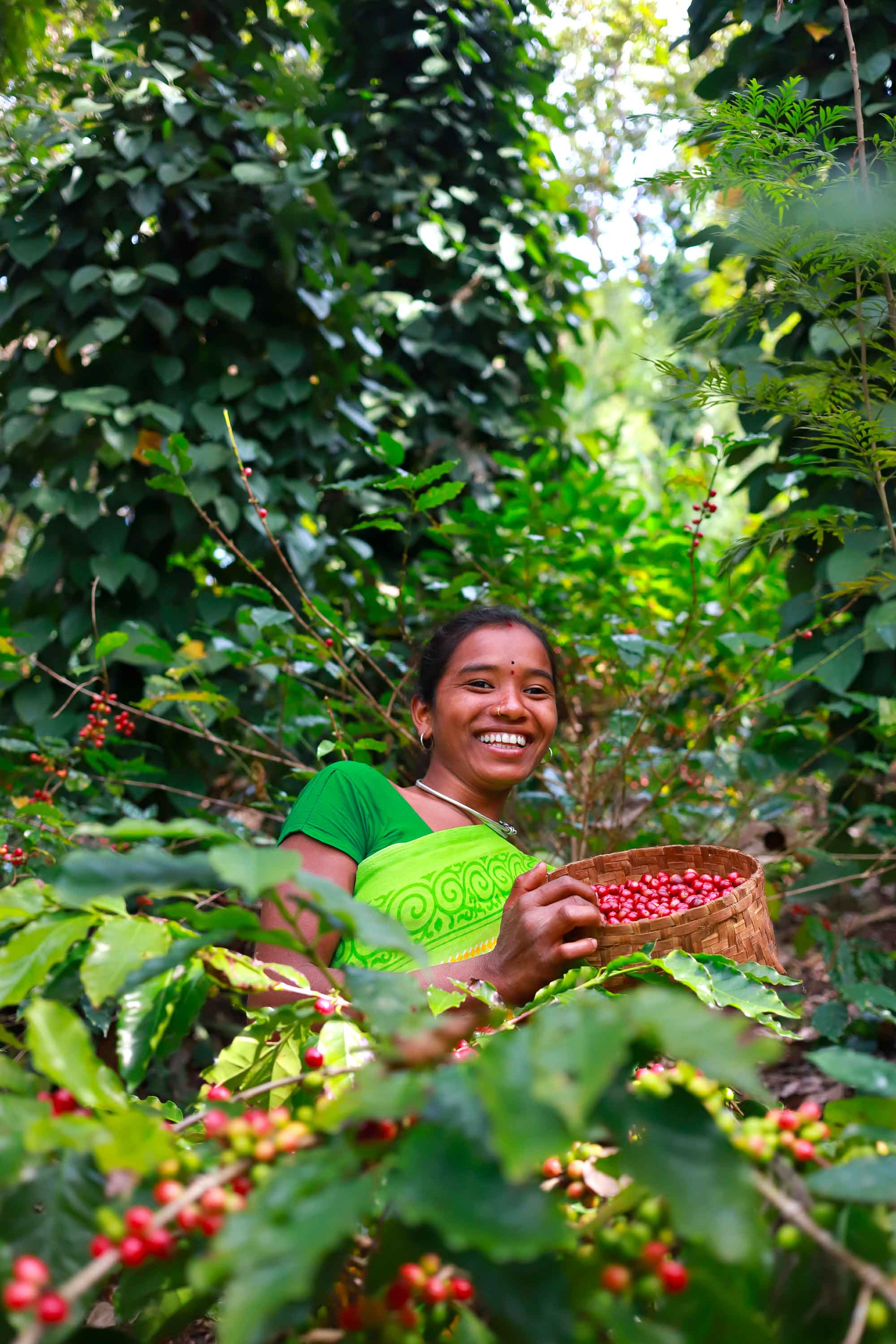 VANTHALA family, village of Kabada Bodaput
In the valley, this couple of Indian coffee producers stands out for their unrivaled expertise in shade management and careful pruning of coffee trees, producing exceptional pure Arabica coffee. Their reputation testifies to their unfailing dedication to their plot. Thanks to adequate mulching and flourishing biodiversity, favored by soil rich in humus, the vitality of their plot allows them to produce quality cherries, the key ingredient for exceptional specialty coffee.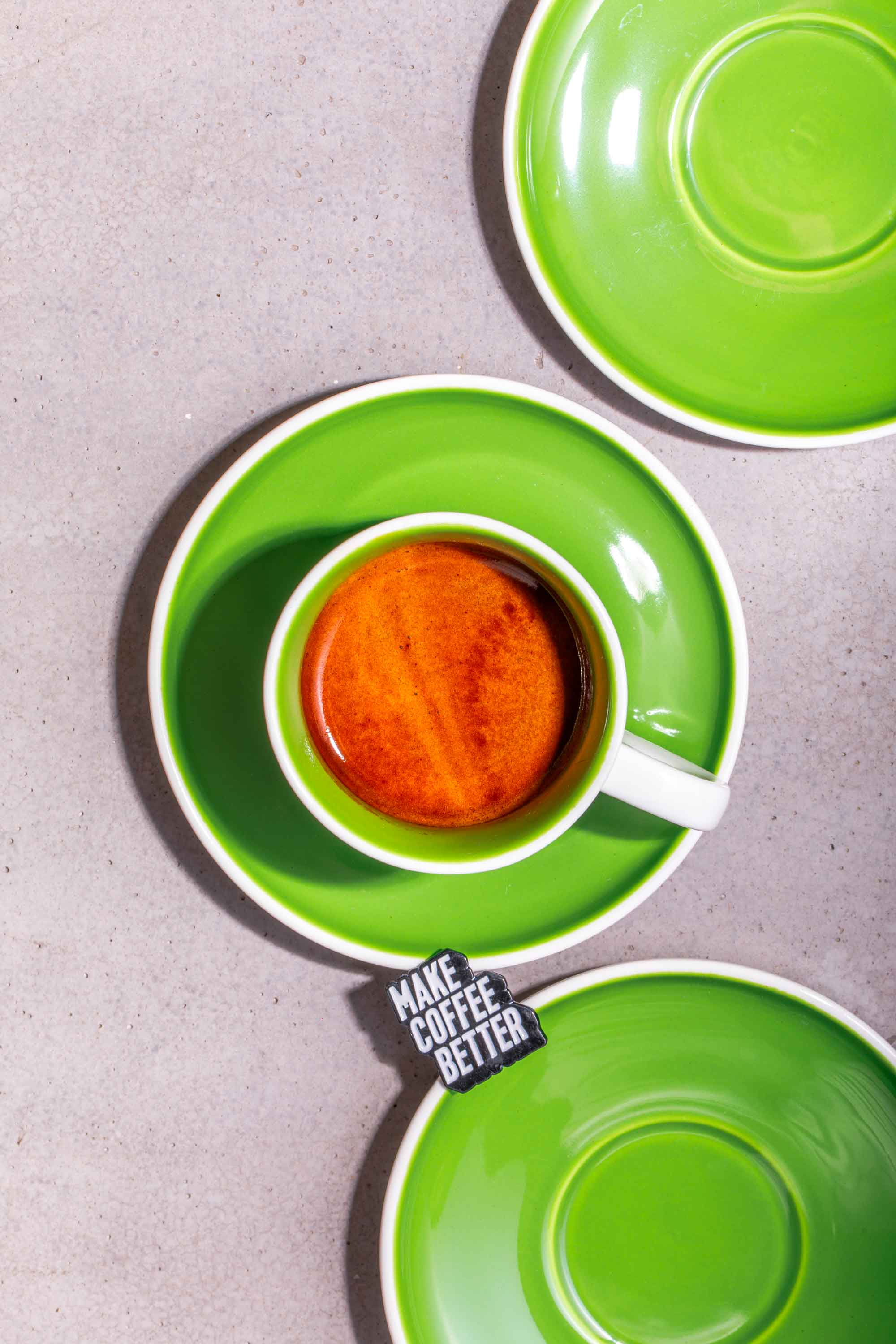 Preparing an espresso with Arabica coffee beans : grinding
To prepare espresso coffee, it is recommended to grind your pure Arabica coffee beans until you obtain a fine to very fine grind. The fine grind allows for optimal extraction of aromas and oils from the coffee beans, ensuring concentration and richness of flavors characteristic of espresso. If you prefer a smoother espresso, you can try grinding your coffee beans more coarsely. Experiment and adjust the grind of your pure Arabica coffee according to your personal taste, for a perfectly crafted specialty coffee.
India is historically the third country in the world after Ethiopia and Yemen to have grown coffee since the introduction of arabica in the early 17th century. Today, premium Indian coffee production is recognized worldwide. Grown at altitude, Indian specialty coffees are distinguished by their sweetness and the complexity of their floral, fruity and spicy aromas.
Our box of pure Arabica coffee beans does not have a best before date (best before date) like most fresh products, but has a best before date (best before date). Indeed, coffee beans cannot really expire in the same way as a bottle of water or a packet of pasta. If our pure Arabica coffee beans can therefore be consumed many months after having exceeded their shelf life, it is obviously preferable, in order for your Indian coffee to retain its full aromatic intensity, to consume our specialty coffee earlier.
Our Indian coffee fits all your specialty coffee brewing habits. Whether you need whole bean or ground coffee, Sélection Indian specialty coffee is available in 200G tins, as well as 200G and 1kg pouches. We also offer compostable pure Arabica coffee capsules compatible with Nespresso, you can get them in boxes of 10, 100 or individually.