TIN OF DEEP, GENEROUS AND FULL-BODIED ORGANIC GROUND COFFEE
In the heart of the Araku Valley in India, there are carefully selected plots for Selection specialty coffee. This exceptional Indian coffee is distinguished by its full-bodied roasting profile, offering a balanced combination of power and roundness. Its aromas of dark chocolate, butter and caramel are revealed subtly, accompanied by a slight hint of bitterness. Arabica Selection ground coffee is the ideal choice for espresso and mocha lovers.
Notes : Aromas of caramel, butter and dark chocolate.
Process : 35% natural / 65% washed coffee
Roasting : Strong
Variety : Pure Arabica coffee
Origin : Indian Coffee
SCA Score : Specialty Coffee +86.5
Label : Organic coffee / Fair trade coffee
Altitude : +1000 meters
Harvest : 100% Manual
Agroforestry : Cultivated under diversified shade, with a majority of silver oaks intertwined with pepper trees
Packaging : Ground coffee Tin (200G)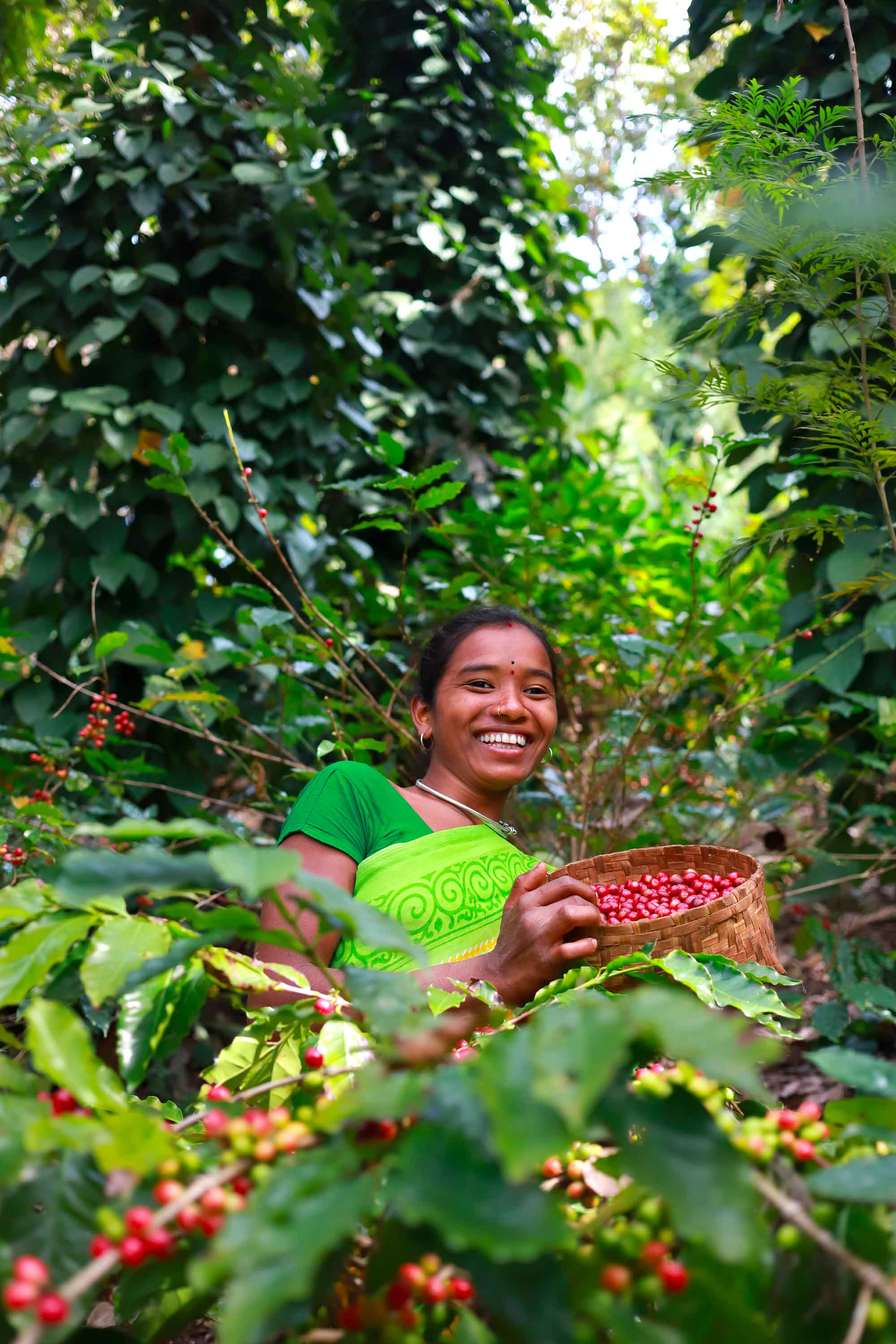 VANTHALA family, village of Kabada Bodaput
This couple of specialty organic coffee producers are well respected in the Araku Valley. Their reputation is based on their expertise in coffee tree management and their careful attention to the ecosystem around them. They take great care of their plot, maintaining it with care and promoting flourishing biodiversity thanks to soil rich in humus. This responsible approach allows us to obtain exceptional coffee beans that will produce high-end coffee.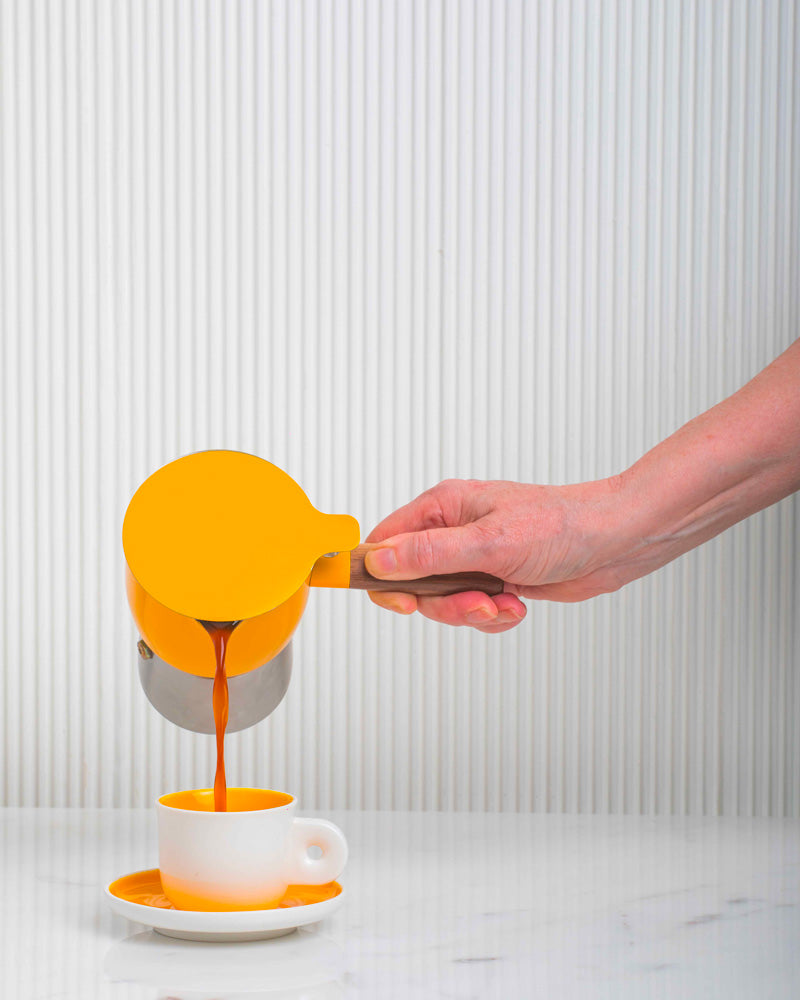 Prepare your mocha properly with our Selection ground coffee
Selection specialty coffee, in a ground version, is particularly well suited to preparations in an Italian coffee maker. To make your moka a success, fill the water tank up to the safety valve and add our Selection ground coffee. Our baristas recommend using a ratio of 1:10, i.e. 1g of ground coffee per 10g of water. A cup will therefore require 20g of ground coffee for 200g of water. Our Italian coffee maker designed in collaboration with Anderssen & Voll will allow you to prepare 2 cups at a time.
Coffee grounds can be recycled in a thousand ways to give them a second life. Here are some ideas for recycling your coffee grounds:

Plant Fertilizer : Coffee grounds are rich in nutrients like nitrogen, potassium, and phosphorus, making them a great natural fertilizer for your plants. Mix it with potting soil or incorporate it directly into the soil to enrich the soil and promote plant growth.

Skin Exfoliant : Coffee grounds can be used as a natural body exfoliant. Mix it with coconut oil or shower gel to create a homemade scrub. Gently massage the skin using circular movements, then rinse thoroughly.

Natural repellent : Coffee grounds can be used as a natural repellent against certain pests. Its smell can repel insects such as ants, slugs or snails. Simply sprinkle coffee grounds where you want them to stay away.
Yes, Selection ground coffee is a single origin organic specialty coffee. It comes exclusively from the Araku highlands in eastern India. It is also not a blend since all the Sélection coffee beans come from the same variety, from the same terroir and are treated in the same way. This allows us to maintain consistency in quality and authentic expression of aromas.
Sélection organic specialty coffee offers a variety of formats to meet your needs :
200G tin of ground or bean coffee
Pouches of 200G and 1kg of ground or bean coffee
Nespresso compatible capsules available in bulk, in boxes of 10 or 100.