Ideal as a gift or for treating yourself, explore new flavors with our organic coffee gift box. Carefully selected, this specialty coffee box brings together our three Great Classics in a 200g tin of bean or ground coffee.

Signature specialty coffee, medium roast, combining sweetness and balance, is suitable for all forms of preparation.

Selection specialty coffee, strong roast, is the strongest coffee in our range, the ideal choice for espresso lovers.

Grand Reserve specialty coffee, Araku's grand cru coffee, from the best plots, is medium roasted and suitable for all forms of preparation.

Signature Coffee: Notes of chocolate, green pepper and vegetal.
Selection Coffee: Notes of caramel, butter and dark chocolate.
Grand Reserve Coffee: Complex notes of yellow and red fruits, caramel, vanilla and leather.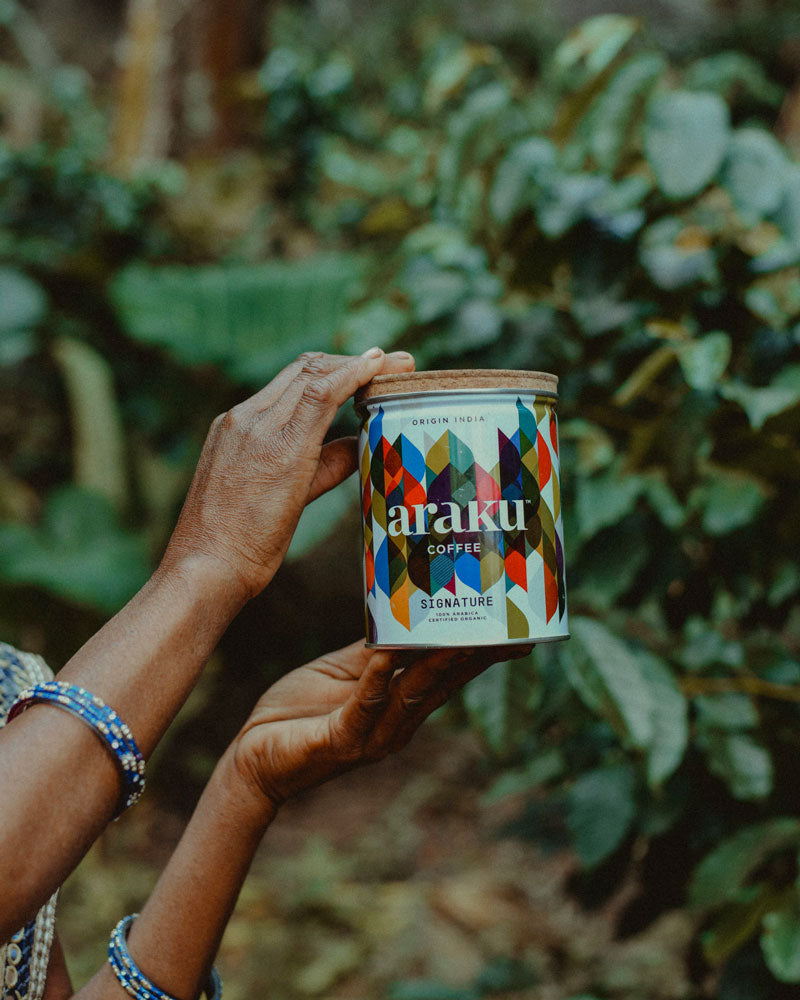 A sustainable & respectful organic coffee
All of our specialty coffees, whether ground or whole beans, are organic coffee grown according to the principles of regenerative agriculture. This special care given to our environment allows us to highlight all the unique characteristics of the Araku region. Organic coffee is grown using environmentally friendly agricultural practices, without pesticides or chemicals, and is certified as such by independent organizations. The main characteristics of organic coffee include pesticide-free cultivation using natural methods, certification ensuring compliance with organic standards, traceability and transparency of origin and production practices, and special attention to environmental sustainability.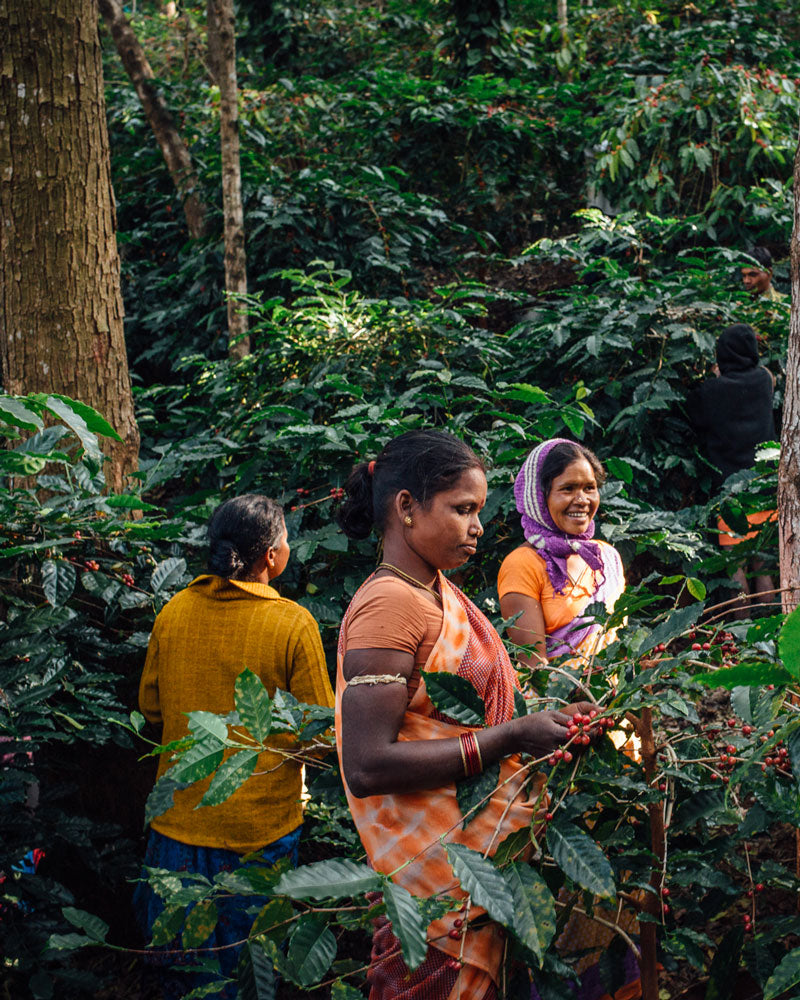 Specialty Coffee: the best coffee in the world
Specialty coffees, which are among the best coffees in the world, must score at least 80 out of 100 according to the rigorous sensory criteria established by the Specialty Coffee Association (SCA). This evaluation confirms their excellence, their unique flavors and their meticulous preparation. Being recognized as a specialty coffee is an undeniable recognition of quality.
SCA experts are trained to evaluate luxury coffees in an impartial and systematic manner using a standardized method called "cupping". During a cupping session, cuppers analyze the aroma, taste, acidity, body and aftertaste of each premium coffee. They then assign a rating to each attribute, as well as an overall rating for the coffee as a whole.
It is important to keep your specialty grand cru coffee in stable and optimal conditions. Avoid direct sunlight, keep your can of ground coffee away from heat, avoid humidity (be sure to always close the can of coffee with its cork) and finally do not refrigerate it.
The first important point to look at is the preparation method. It's the starting point. Depending on your preparation method, you will be able to choose a suitable coffee based on its roast (full-bodied, medium or light). The more the coffee is roasted, the more it will be suitable for methods like espresso, the less it is roasted, the more it will be suitable for so-called gentle brewing methods. Then, you can refine your choice according to your tastes, certain coffees develop acidic, bitter, sweet, chocolatey notes.... there is something for everyone. The best thing is to try several!
Ideal for discovering new flavors, our Great Classics coffee box offers 3 great Araku specialty coffee, perfect for curious coffee lovers.