The Moka Bleu Araku designer Italian coffee maker, created by Norwegian designers Anderssen & Voll in exclusive collaboration with Araku, is inspired by traditional Japanese teapots and Araku's biodiversity. With its timeless aesthetic and modern functionality, this Italian coffee machine made of high-quality materials allows optimal extraction of the aromas of your ARAKU specialty coffee in just a few minutes. A perfect fusion of Italian know-how and Nordic creativity.
Type of coffee machine: Italian coffee maker
Capacity: 15cl (2 espresso cups)
Dimensions: H13.2 x L 8.6 x ⌀ 8.8cm
Material: Stainless steel and walnut
Compatible with all heat sources including induction provided that it detects the small diameter of our coffee maker.
White colour
Maintenance: Removable and washable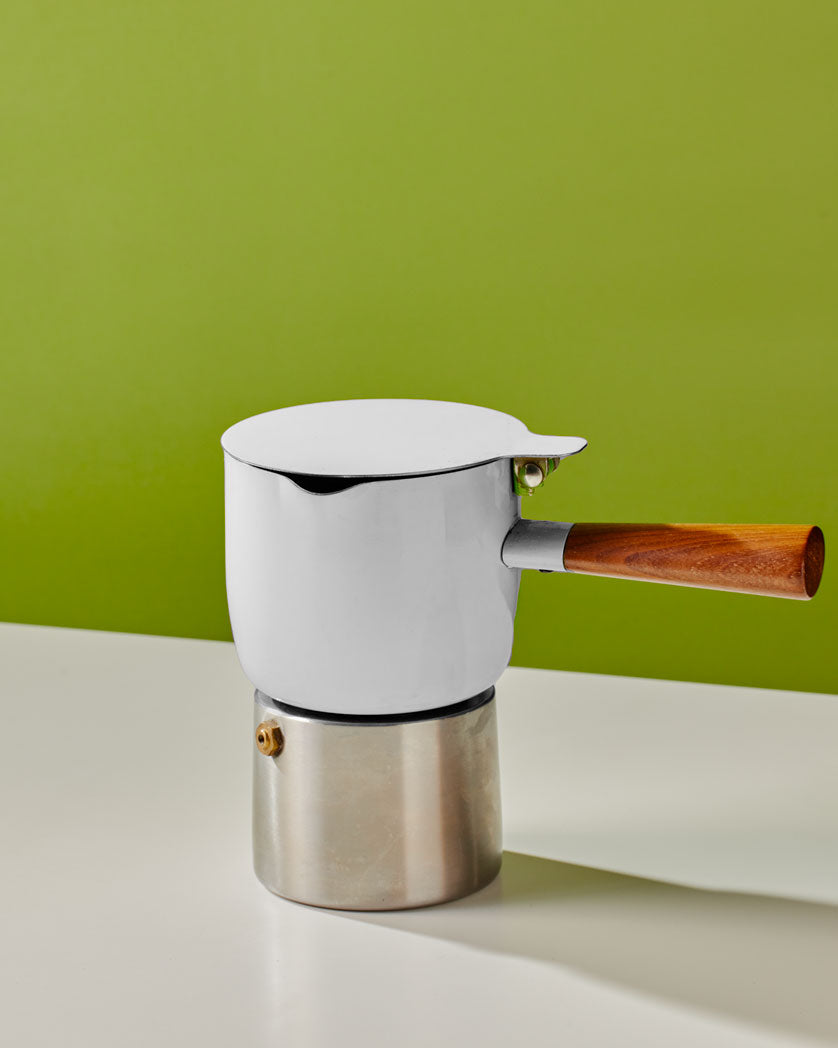 What grind for the white Araku Moka Italian coffee maker?
For an Italian coffee maker like the Araku White Moka, it is recommended to use a fine to medium grind. The grind should be finer than that used for brewing methods like drip coffee, but coarser than that used for espresso. This grind provides optimal extraction, allowing water to flow through the coffee in a balanced manner and creating adequate pressure to achieve a coffee rich in flavor.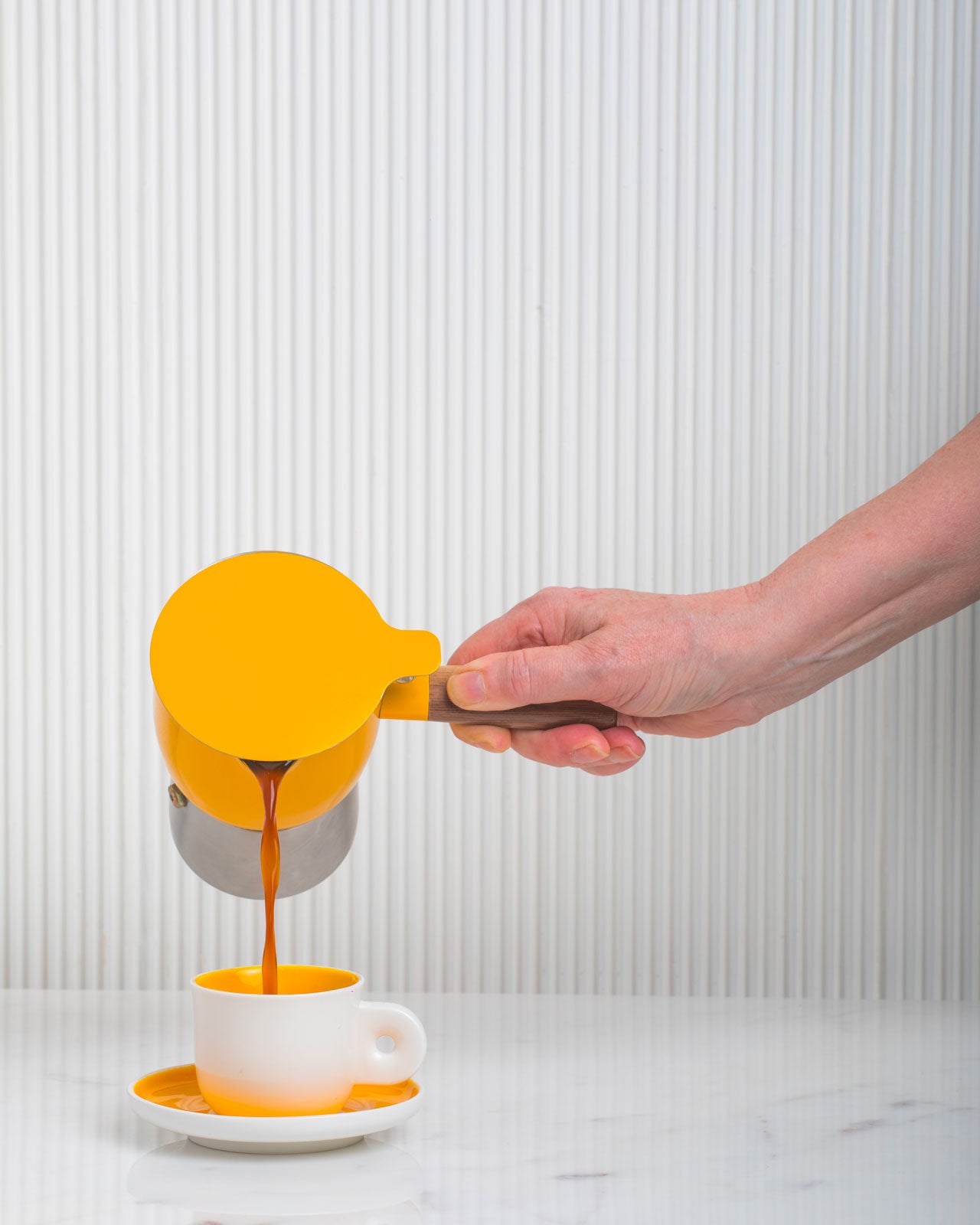 Italian coffee maker: Preparation method
Get ready to enjoy the rich, full-bodied coffee of the Moka Araku white Italian coffee machine. Our baristas give you their advice for a perfect experience:

Pour water into the lower chamber up to the safety valve.

Add 11 to 14g of fine to medium ground coffee to the basket.

Place the white Italian Moka coffee maker over a low flame and let it steep for 3.5 to 4 minutes.

Remove it from the heat and pour yourself a cup!
Using an Italian coffee maker has several advantages. First, it offers a traditional method of brewing coffee that preserves the natural aromas and flavors of specialty coffee. Additionally, it is easy to use, requires no electricity and can be used on a stove or heat source. Stainless steel Italian coffee makers are also compact, easy to maintain and offer an affordable alternative to traditional espresso machines.
In addition to Italian coffee makers, Anderssen & Voll have also collaborated with Araku to design cappuccino and espresso cups.
After each use, it is recommended to disassemble all parts of the white Araku Italian Moka coffee maker and rinse them with hot water. Avoid the use of soap or detergents, as this may alter the flavors of the coffee. Also take care to clean the rubber seal and filter regularly to remove coffee residue and prevent deposit buildup. Be sure to dry all parts thoroughly before reassembling to avoid any mold. Regular maintenance and proper cleaning will ensure the proper functioning of your Italian coffee maker and extend its lifespan.