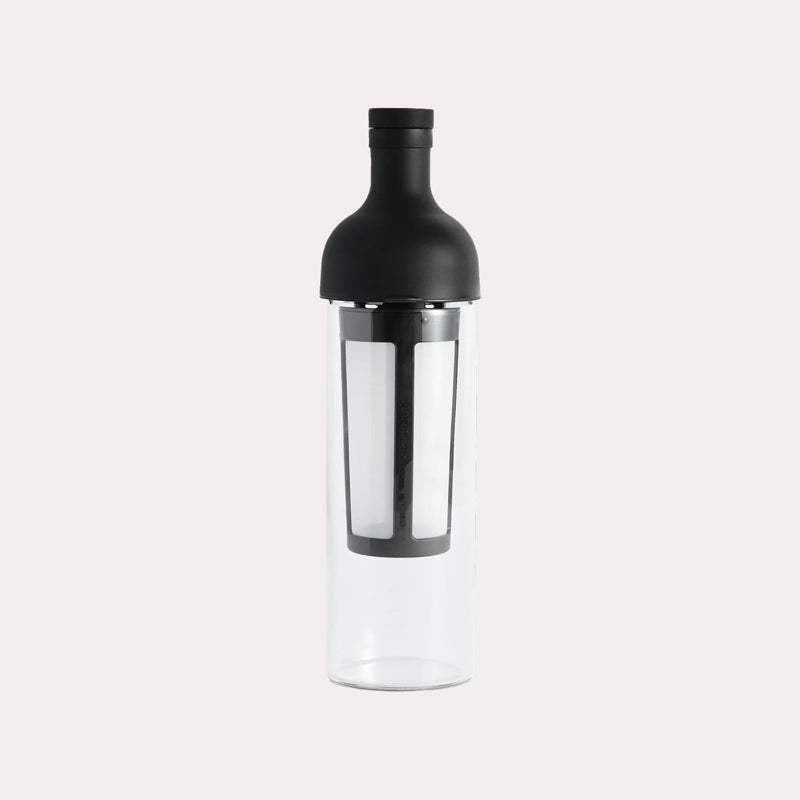 Hario Cold Brew 700ml
Enjoy cold brewed coffee with the Cold Brew Hario bottle: a gentle extraction that reveals the complex aromas of your coffee.
The HARIO Cold Brew Bottle is more than just an accessory: it's a complete system that will allow you to easily create delicious cold brew coffee drinks. Its functionality and attractive design make it an indispensable companion for all premium coffee lovers. Simply place your ground specialty coffee in the specially designed filter, add water and let it steep in the refrigerator for at least 8 hours. Cold extraction allows the full complexity of coffee aromas to be revealed, offering lively, aromatic and flavor-rich results. Thanks to the slow infusion of coffee, you will obtain filtered coffees of exceptional quality, with a strong character. The capacity of this Cold Brew Hario bottle will allow you to make up to 5 cups of cold coffee.
Type of coffee machine: Cold brew coffee maker
Material: Glass, silicone
Removable nylon filter
Waterproof and airtight
Infusion time of 8 hours in the refrigerator
Capacity: 700ml (5 cups of cold coffee)
Dismountable and dishwasher safe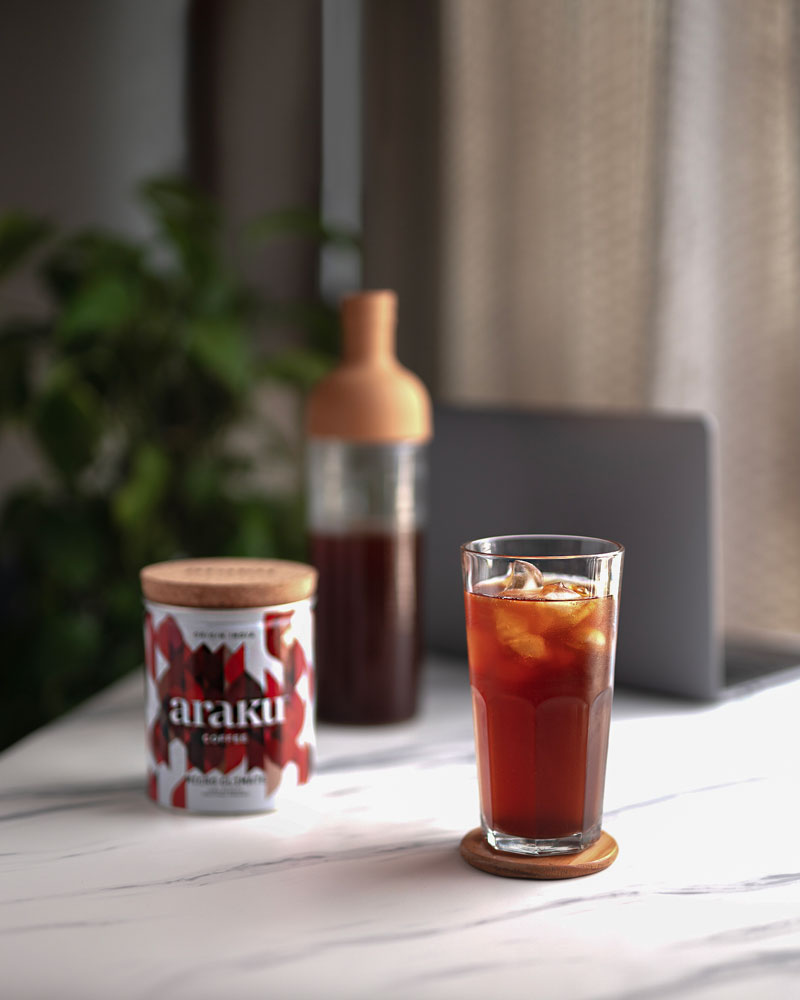 Cold brew: how to make cold coffee?
To enjoy sunny days, there's nothing like a cold brew coffee to refresh yourself.

To make a cold brew, we recommend starting with a coffee-water ratio of 1:10. So, for 70ml of water, use 70 grams of ground coffee. Here are the steps to follow to cold brew your coffee in the Hario Cold Brew bottle:

Weigh 70 grams of coffee to be coarsely ground.
Place the coffee in the Cold Brew Hario bottle filter
Pour the 70ml of cold water over the ground coffee and shake the bottle to wet the coffee well.
Let it infuse overnight at room temperature or place it in the refrigerator for at least 8 hours.

Your cold brew is ready to be enjoyed with or without ice cubes! You can store the rest of the infusion in the refrigerator for up to 72 hours.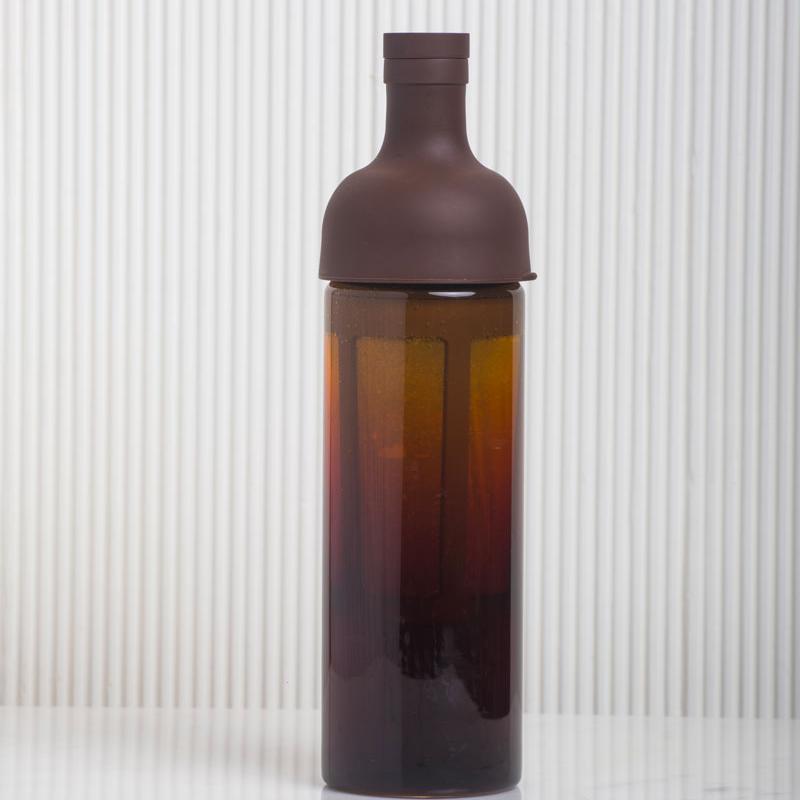 Choosing your coffee for cold brew
When preparing cold brew coffee, it is advisable to opt for coffees with a light to medium roast. The slow cold brew principle brings out the most subtle aromas of your specialty coffee. Thus, medium roasted coffees find a natural aromatic balance thanks to this gentle extraction method. This is why we highly recommend preparing your Cold Brew coffee with Araku Micro-Climat organic specialty coffee.
Unlike iced coffee, cold brew coffee is not exposed to heat at any time. Cold brew coffee is coffee brewed cold or at room temperature, without thermal shock. The coffee therefore has plenty of time to release its aromas, which produces a much smoother, naturally sweet and less acidic extraction.
Yes totally! The length of contact time between water and ground coffee determines the amount of caffeine in its coffee. So an espresso will be less caffeinated than a filter coffee. And a Cold Brew coffee preparation, where the infusion is the longest, will in principle be much higher in caffeine.
All parts of the Hario Cold Brew bottle are removable. It is therefore recommended to clean the filter part separately from the glass bottle part. It is important to rinse the filter well after each use so that no deposits affect the next infusion. The entire Hario Cold Brew coffee bottle can be cleaned in the dishwasher, which will allow you to keep this essential item for your long summer days as long as possible.