The HARIO Dripper V60 is the ideal tool for specialty coffee lovers looking for precise and controlled extraction. Its conical shape, its interior grooves and its large diameter base promote optimal water flow during infusion, thus guaranteeing aromatic development of incomparable richness. For an even more refined experience, combine this coffee filter holder with the Hario filters specially designed for this dripper.
Dimensions: H 6.5 x ⌀ 8 cm
Composition: Porcelain
Capacity: 1 to 3 cups
Care: Dishwasher safe
Preparing filter coffee in a V60
Preparing filter coffee in a V60 is a simple process but requires great precision:

Place the filter holder and its filter on the V60 carafe. Rinse the coffee maker and its filter holder with hot water and throw away the water. Tare the scale, and pour in the freshly ground coffee then tare again. Start the timer as soon as the first drop of water comes into contact with the coffee. Make a pre-infusion: 60ml of water - up to 30 seconds. At 30 sec add 190ml water (raise up to 250g on the scale). Leave to infuse for 15 seconds before pouring in the remaining 250ml of water (to arrive at 500g on the scale). Leave to infuse for between 2:30 and 3:30 minutes. Remove the V60 and aerate the coffee by rotating the carafe.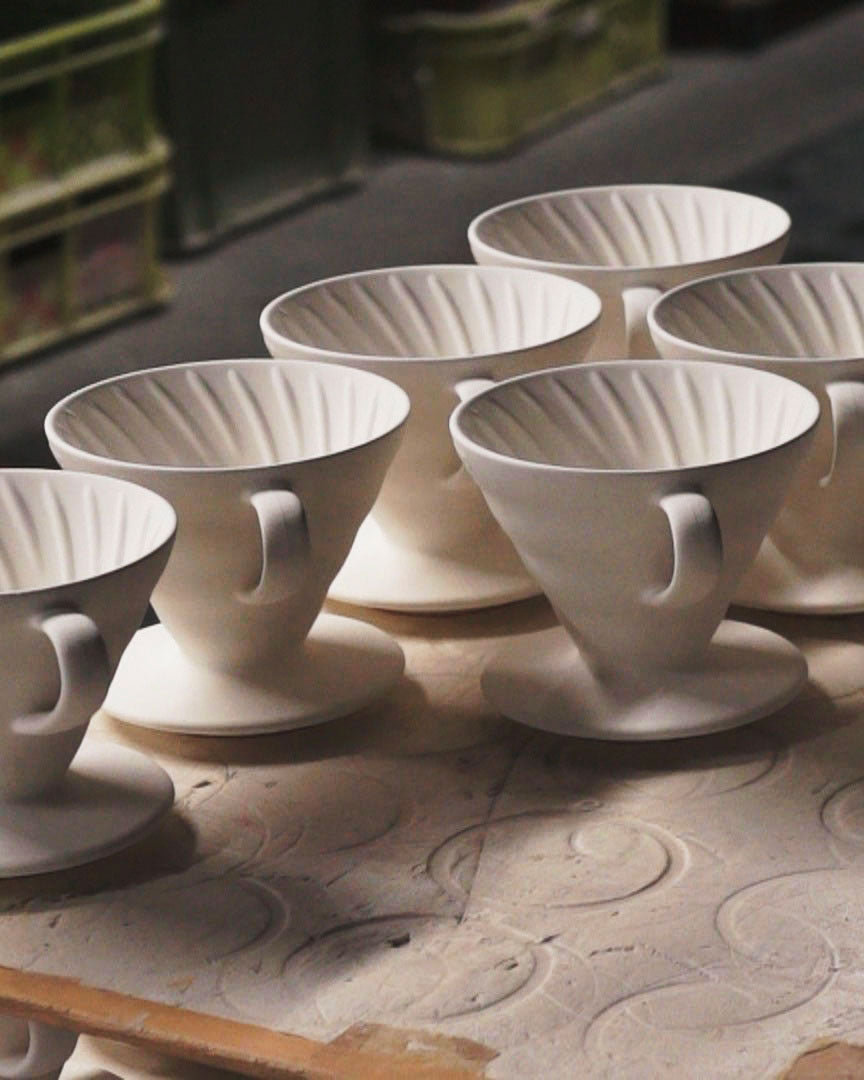 Choosing a ceramic coffee filter holder over other materials such as plastic or glass offers clear advantages:

Thermal Insulation: Ceramic has better thermal insulation ability compared to plastic, which means it can better maintain water temperature during the brewing process.

Durability: Ceramic is a robust and durable material, able to withstand regular use and maintain its shape and functionality over time.

Aesthetic
The Hario dripper is dishwasher, microwave and oven safe.
There is a reference of Hario V60 filters specifically adapted to this dripper which will allow better extraction.