TIN OF ORGANIC ROUND COFFEE BEANS AND FRUIT
Araku Micro-Climate specialty coffee comes from plots in the Indian village of Baankubedda, nestled on a river island in the heart of the Araku highlands. This 100% Arabica coffee offers a generous body and gourmet notes reminiscent of almost candied red fruits, with a slight touch of bitterness. The medium roast of our coffee beans highlights its unique characteristics. This organic coffee, both fruity and round, is ideal for Espresso, Moka or Cold Brew preparations.


Notes : Almost candied red fruits and a touch of bitterness
Process : 100% natural coffee
Roast : Medium
Variety : 100% Arabica Coffee
Origin : Indian coffee
SCA Score : Specialty Coffee +87
Label : Organic coffee / fair trade coffee
Altitude : +1100 meters
Harvest : 100% Manual
Agroforestry : Cultivated under diversified shade (Jackfruit, Mosambi, Lime, Palm, Orange trees, Jamun, Mango trees and other wild varieties)
Packaging : Coffee beans in Tin (200G)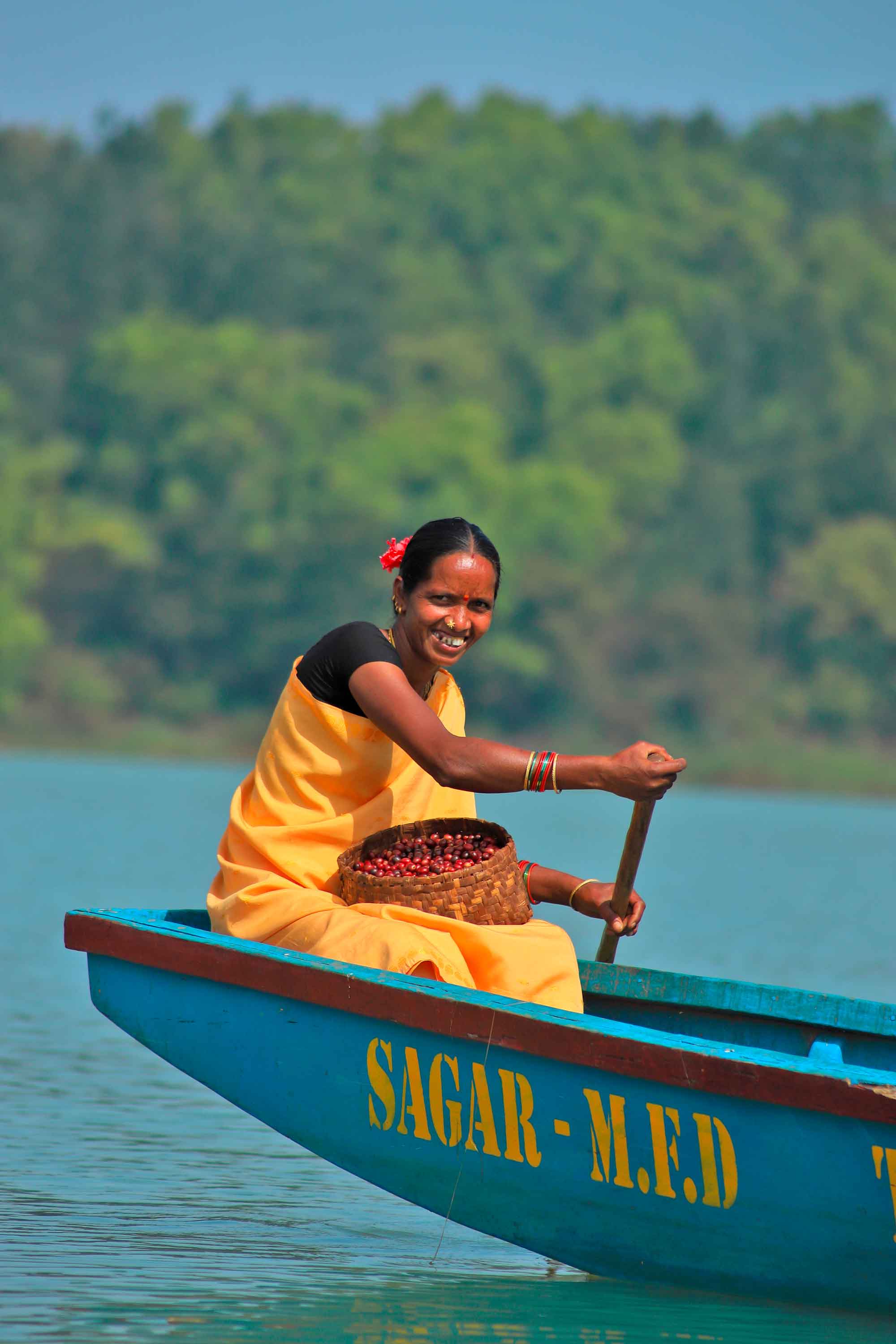 THULAMMA LIMKIYA, Baankubedda Island
"Initially, I doubted the real impact of organic farming on the health of my crops and my land. However, I am now proud to see that I am obtaining exceptional yields while obtaining favorable prices on the market. In addition to growing organic coffee, I diversify my plot by combining other plantations such as millet, pepper, vegetables, rice, turmeric and ginger. This allows me to meet my food needs. self-sustaining. The profits I get from my crops have even allowed me to build my own house and invest in gold jewelry."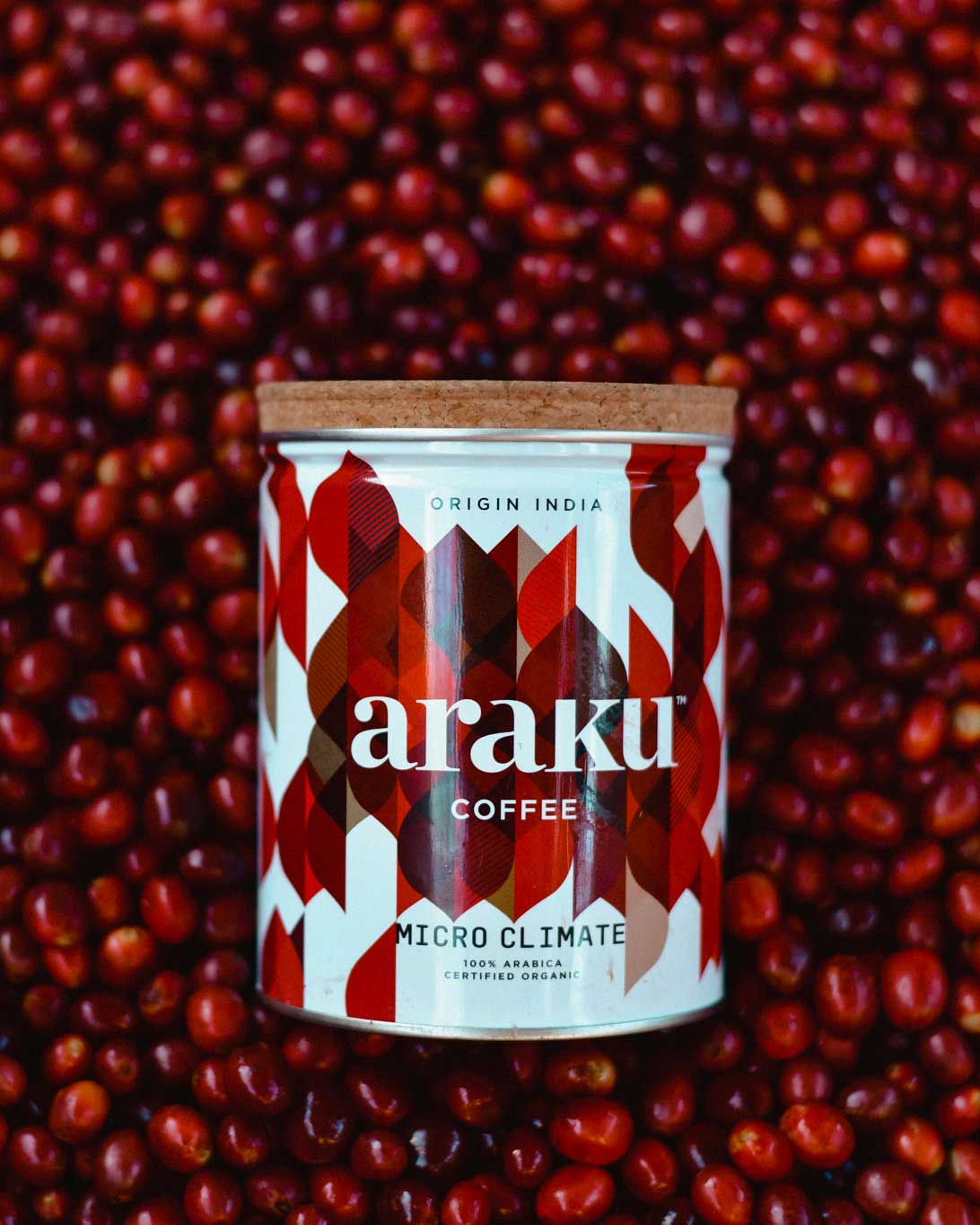 Micro Climate coffee beans: a specialty coffee
Specialty coffees are grown at altitude, in quality soils and harvested at perfect maturity. To earn the specialty coffee designation, they must be evaluated and graded according to criteria set by organizations such as the Specialty Coffee Association (SCA). Here are the key elements that justify this designation :
- Classification of coffee bean quality : Specialty coffees are evaluated on a quality scale taking into account criteria such as aroma, taste, acidity, body, sweetness and length in the mouth. They must obtain a score above 80 on a scale of 100.
- Provenance and origin of organic coffee : Specialty coffees are traceable from their plantation to their cup. We know precisely their origin, the farm or cooperative that produced them, as well as the growing, harvesting and processing methods used.
- Cultivation and processing of pure Arabica coffee : The methods of cultivation, harvesting and processing of coffee beans have an impact on the final quality of the coffee. Specialty coffees are grown sustainably, using environmentally friendly agricultural practices.
- Roasting and preparation of fair trade coffee : The roasting of specialty coffees is carried out in an artisanal manner, preserving the flavors and nuances specific to each bean.
All our organic coffee beans come from the unique Araku region in the heart of the Eastern Ghats mountains in India. This identity allows us to highlight the specific characteristics of the Araku region. Micro Climate 100% Arabica coffee takes this approach even further, since its beans come from selected plots nestled on a river island in the center of the Araku highlands. This respect for the terroir is found in the rarity of the aromas of Micro-Climat specialty coffee.
When brewing your specialty coffee, it is essential to adjust your manual coffee grinder based on the brewing method you choose. For slow brewing, such as with a French press or vacuum coffee maker, it is preferable to grind your coffee with organic beans to obtain a coarse grind. On the other hand, for filtration methods such as paper filters, metal filters or percolators, a medium grind is recommended. If you opt for pressure brewing methods, like espresso, you should grind your coffee beans fairly finely. Adjusting the grind of your organic coffee beans allows you to optimize the extraction of aromas and guarantee optimal tasting.
In order to adapt to the needs and habits of our specialty coffee lovers, Micro-Climat 100% Arabica organic coffee is available :
- In a 200G can of coffee beans or ground
- In a 200G bag of bean and ground coffee
- In a 1kg bag of coffee beans