TIN OF ORGANIC FRUITY AND SWEET GROUND COFFEE
The name of Micro-climate ground coffee is aptly named, located on the river island of Baankubedda, this Indian coffee benefits from unique environmental and weather conditions in the Araku highlands region. This specificity gives Micro-Climate specialty coffee a generous body developing gourmet notes of almost candied red fruits, accompanied by a slight hint of bitterness. The chosen medium roast enhances its roundness, making this organic ground coffee perfectly suited to Espresso, Cold Brew and Moka preparations.
Notes : Almost candied red fruit and a touch of bitterness
Process : 100% natural coffee
Roast : Medium
Variety : 100% Arabica Coffee
Origin : Indian coffee
SCA Score : Specialty Coffee +87
Label : Organic coffee / Fair trade coffee
Altitude : +1100 meters
Harvest : 100% Manual
Agroforestry : Cultivated under diversified shade (Jackfruit, Mosambi, Lime, Palm, Orange trees, Jamun, Mango trees and other wild varieties)
Packaging : Ground coffee Tin (200G)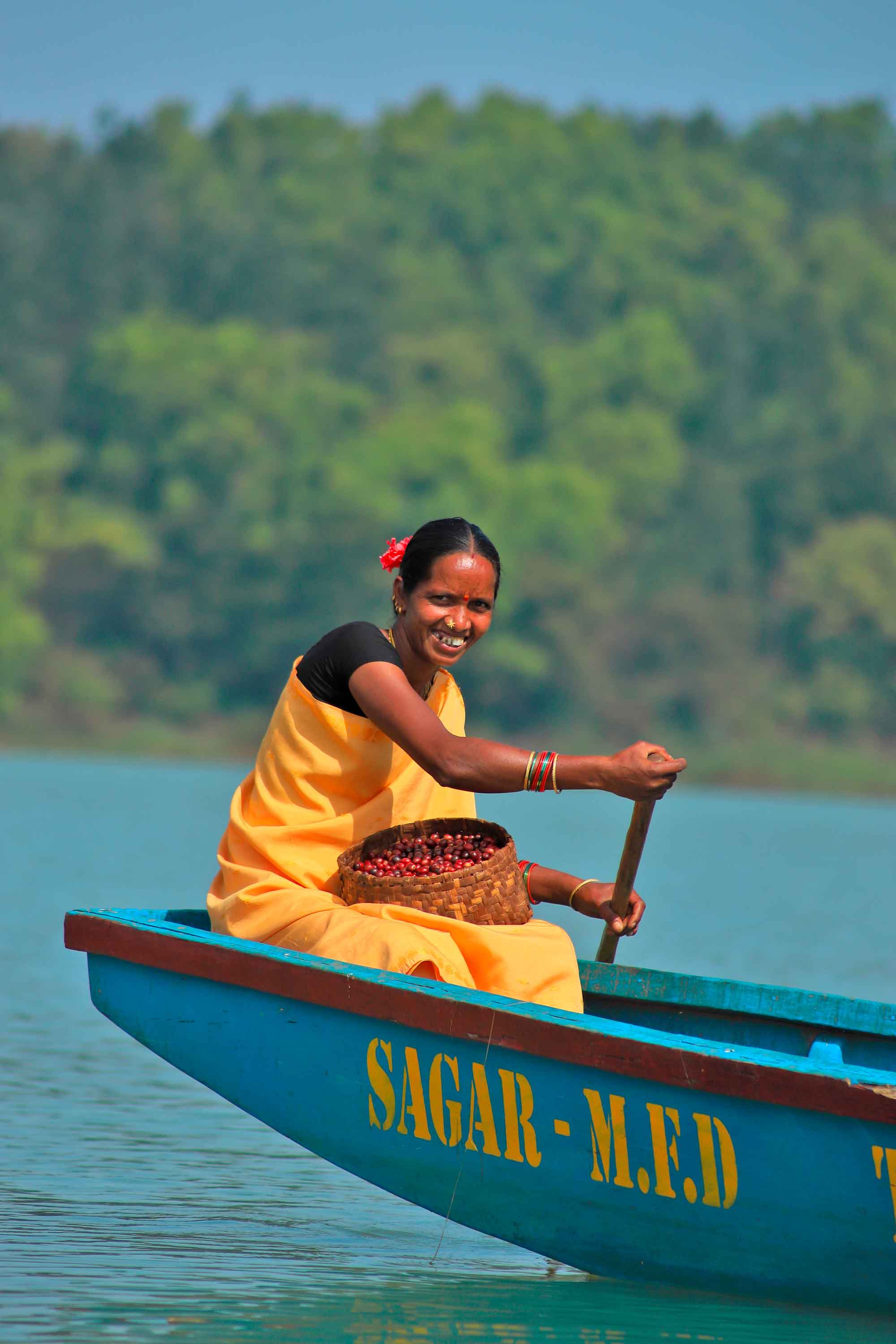 THULAMMA LIMKIYA, Baankubedda Island
"At the very beginning, I did not imagine that organic farming could have such a beneficial effect on the cultivation of my specialty coffee and the health of my land. But today, I am delighted to see that my harvests are thriving and that I can sell my organic ground coffee at attractive prices."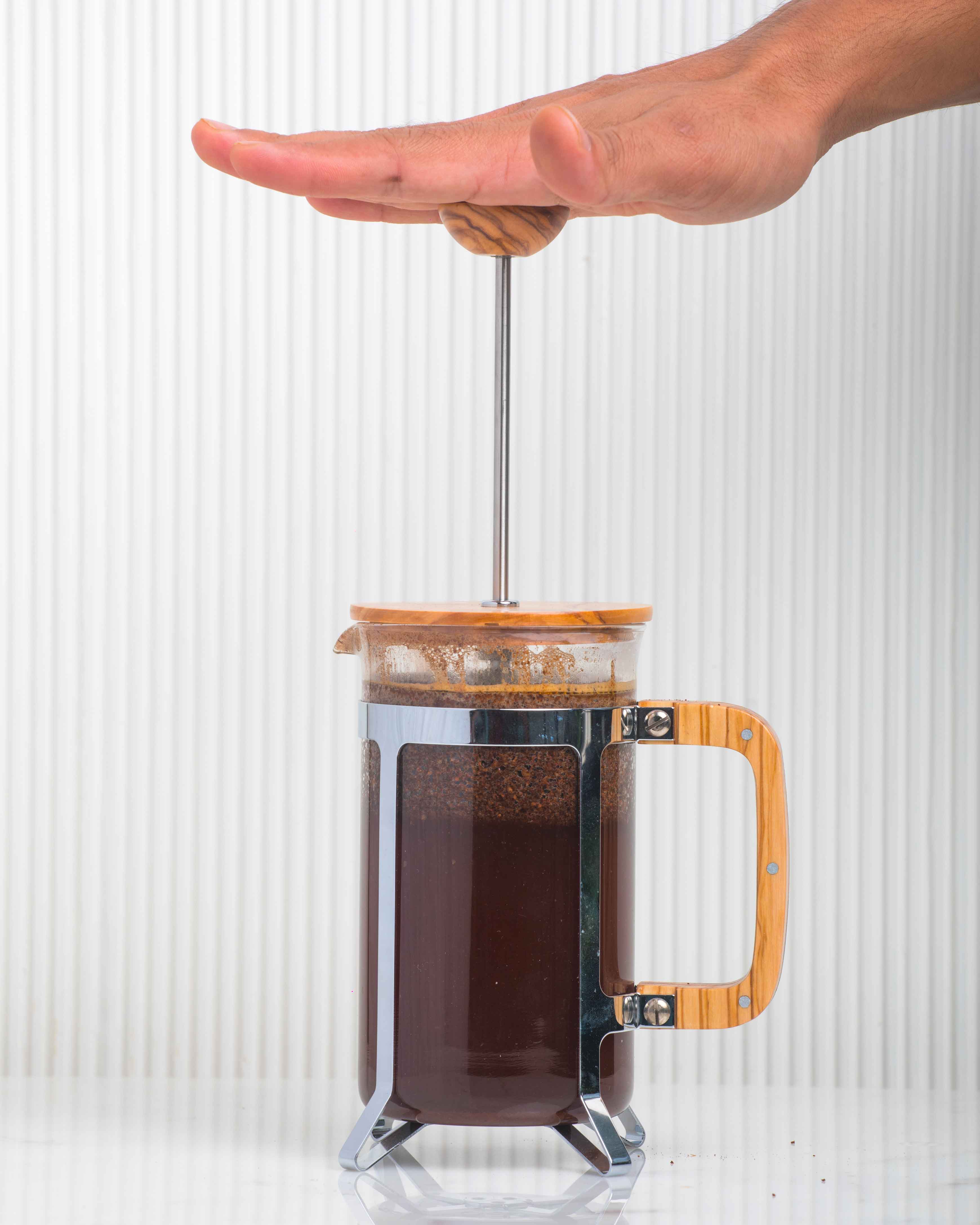 Slow coffee : prepare your ground coffee
Also called a French press, the French Press is surely one of the simplest slow coffee preparations to prepare. This gentle extraction method will help preserve the subtle aromas of your specialty coffee.

To prepare a coffee with a French Press with Micro-Climate specialty coffee, here are the steps to follow :
- Use a coffee-water ratio of 1:10 (for example, 20g of coffee to 200ml of water).
- Prepare a French Press with coarsely ground coffee.
- Pour hot water (92-94°C) over the coffee and let it steep for 4 to 5 minutes.
- Gently press the plunger to filter the coffee.
- Avoid rapid pressing to avoid sediment or fine grains in the cup.
Our Micro-Climate specialty coffee is more than organic, it is also a fair trade coffee, grown biodynamically, in agroforestry and following the principles of regenerative agriculture. By growing our organic ground coffee, we seek to restore the ecosystem of a formerly cleared region. We have planted 30 million trees since 1999, banned all chemical practices and diversified the flora. This has made it possible to improve the richness of the soil, the yield and quality of our specialty coffee as well as the remuneration of coffee growers.
Coffee grounds are the ground coffee you have left after you have brewed your coffee. Recycling your coffee grounds allows you to adopt a zero waste approach.

Here are some 100% natural tips to give new life to your coffee grounds :

- Natural fertilizer : Coffee grounds are full of beneficial nutrients such as nitrogen, potassium and phosphorus. Use it as fertilizer by mixing it with potting soil or incorporating it directly into the soil to nourish your plants and encourage their growth.

- Body scrub : Take advantage of the exfoliating properties of coffee grounds by using them as a natural body scrub. Pair it with coconut oil or body wash to create your own exfoliating blend. Gently massage your skin using circular movements, then rinse thoroughly to restore smooth, radiant skin.

- Natural repellent : Coffee grounds have a powerful odor that can deter certain unwanted insects such as ants, slugs or snails. Simply sprinkle coffee grounds where you want to keep them away.
Micro-Climat specialty coffee is available :
- In a 200G tin of ground coffee and beans
- In a 200G pouch of ground coffee and beans
- In a 1kg pouch of coffee beans