Early Harvest Coffee Beans - 200G Box
Lively, fresh and light coffee beans, made from the first cherries of the year. Notes of red fruits, lemon and vegetal.
Recommended preparation methods :
TIN OF FRESH, BRIGHT AND LIGHT COFFEE BEANS
Made from the first cherries of the year, this 100% Arabica coffee develops notes of red fruits, lemon and vegetal. Cultivated in agroforestry in the Araku highlands in India, our Early Harvest organic coffee comes from plots carefully selected for their balance, lightness and aromatic intensity. The light roasting highlights the freshness of this specialty coffee which is particularly suited to slow coffee preparations and tea lovers.
Notes : Aromas of red fruits, lemon and vegetal
Process : 50% natural / 50% washed coffee
Roast : Light
Variety : 100% Arabica Coffee
Origin : Indian coffee
SCA Score : Specialty Coffee +87
Label : Organic coffee / fair trade coffee
Altitude : +1000 meters
Harvest : 100% Manual
Agroforestry : Cultivated under diversified shade (silver oaks, mango trees, jackfruit trees, pepper trees)
Packaging : Tin coffee beans (200G)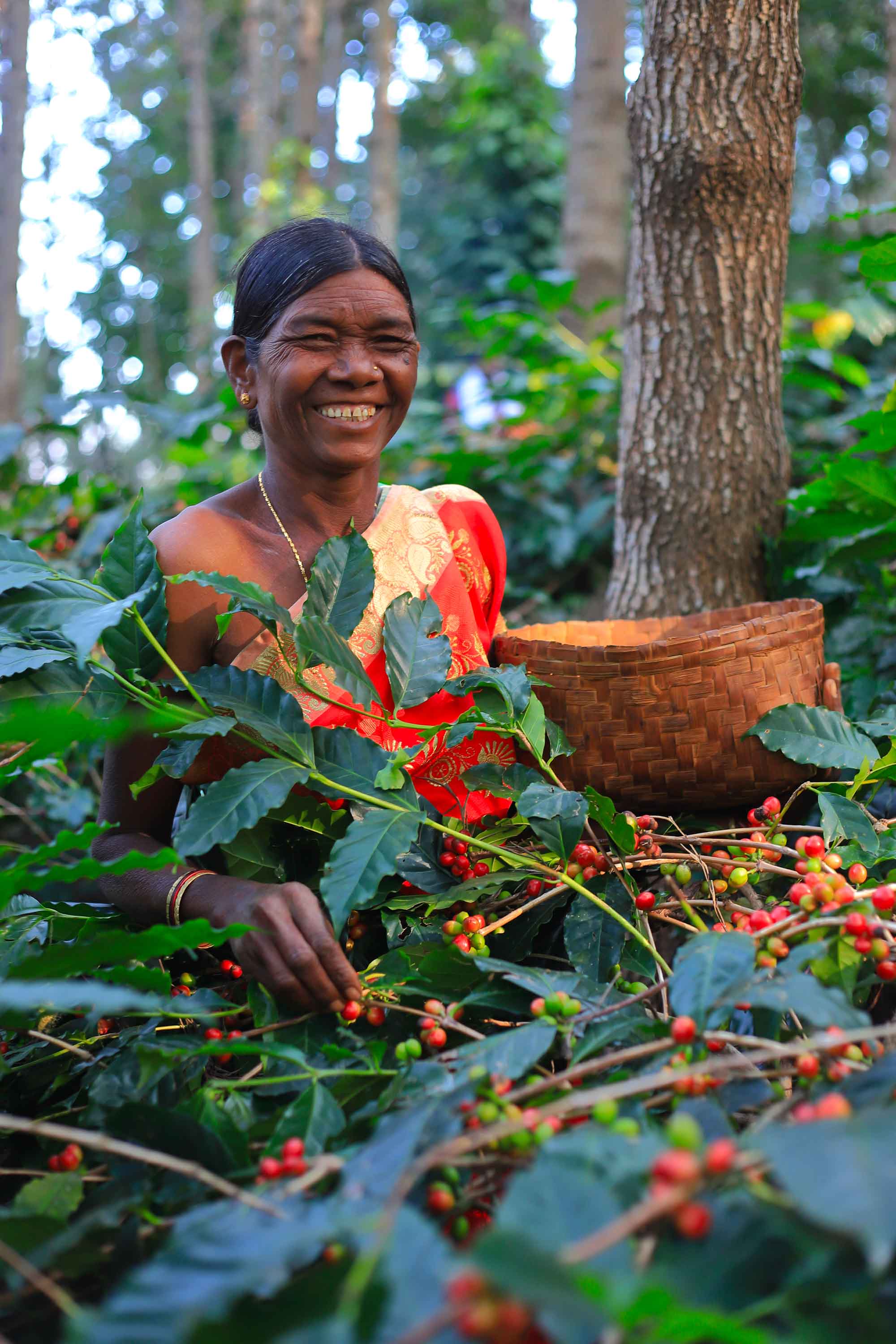 BADNAINI SUBDRAMMA, Gondivalasa Village
"Since 2012, our partnership with Naandi has been very positive and beneficial. We have followed their advice and adopted their farming practices, which has led to real success in our coffee growing business. With their support, we have been able to improve our quality of life and thrive as specialty coffee producers. We strongly encourage our neighbors and friends to join us in this successful adventure."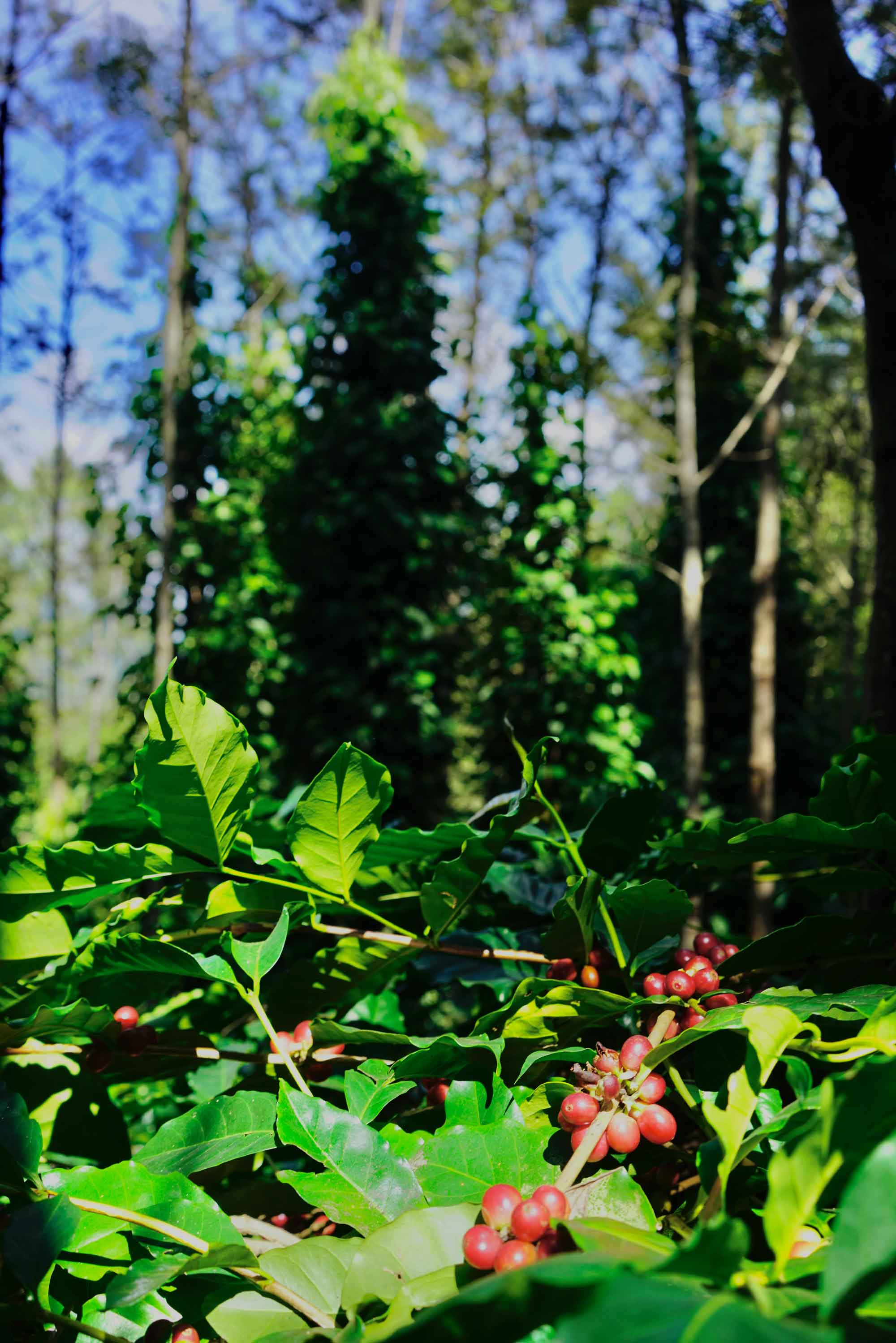 Growing organic and fair trade coffee with agroforestry
Agroforestry, an innovative agricultural practice, is establishing itself as an essential pillar in the cultivation of specialty coffee. By harmonizing the coexistence of trees and plants, it provides a long-term thriving ecosystem. This approach has multiple benefits for coffee farmers, in addition to promoting biodiversity. The trees provide beneficial shade to organic coffee plants, regulating temperature and reducing water stress. They also act as natural protectors, forming a barrier against strong winds and diseases that threaten coffee plants. In addition, agroforestry enriches the soil with nutrients through the natural decomposition of leaves and branches. Thus, this sustainable practice makes it possible to cultivate specialty coffees of excellence while preserving the balance of the surrounding ecosystem.
At Araku, we encourage agroforestry in order to offer organic coffee without impacting ecosystems. We want to offer exceptional bean or ground coffee, while ensuring good working conditions for our producers.
Early Harvest organic coffee beans come from the Araku valley, in India. Grown according to the principles of regenerative agriculture and biodynamics, our Indian coffee has achieved the prestigious specialty coffee certification with a remarkable score of +87/100 awarded by the SCA (Speciality Coffee Association). This recognition attests to the exceptional quality of the beans used in our premium coffee, making Early Harvest 100% Arabica coffee one of the best organic specialty coffees in the world.
To prepare your organic coffee, you must first grind your coffee into organic Early Harvest beans. You will thus be able to obtain a personalized grind, adapted to the preparation you wish to make. Première Récolte specialty coffee benefits from light roasting and expresses all its aromatic potential when prepared using the gentle (or slow coffee) method. To prepare your 100% Arabica organic coffee, we therefore recommend the following methods:
- Pour-over (filter) : Clarity, delicacy, subtle notes of flowers, citrus and tea.
- Aeropress : Smooth, clean flavor, bright fruit notes, delicate aromas.
- Siphon : Purity, complexity, notes of fresh fruit, herbs and flowers.
- Chemex : Clear and clean coffee, delicate and subtle notes, floral and fruity aromas.
You can find the fruity and vegetal notes of Early Harvest coffee beans in different formats. Early Harvest specialty coffee is available:
- In a 200G tin of coffee beans only
- In 200G pouch of coffee beans only