Early Harvest Coffee Beans - 200G Pouch
Bright, fresh and light specialty coffee beans, made from the first cherries of the year. Notes of red fruits, lemon and vegetal.
Recommended preparation methods :
200G POUCH OF FRESH, BRIGHT AND LIGHT ORGANIC COFFEE BEANS
The uniqueness of this specialty coffee lies not only in the plots selected for its cultivation, but above all in the precise moment of its harvest.
Early Harvest organic coffee beans, as its name suggests, comes from the first coffee cherries picked each year. This particularity offers a light and intensely aromatic tasting experience. With its gentle roasting, Early Harvest coffee beans reveal subtle aromas of red fruits, lemon and vegetal. Cultivated in the Araku highlands, this Indian coffee will surprise tea lovers who will appreciate the lightness and freshness of a specialty coffee particularly suited to gentle preparation.
Enjoy always fresh coffee beans with our airtight 200G pouch, for an unrivaled caffeinated experience.

Notes : Red fruits, lemon and vegetal
Process : 50% natural / 50% washed coffee
Roast : Light
Variety : 100% Arabica Coffee
Origin : Indian coffee
SCA Score : Specialty Coffee +87
Label : Organic coffee / Fair trade coffee
Altitude : +1000 meters
Harvest : 100% Manual
Agroforestry : Cultivated under diversified shade (silver oaks, mango trees, jackfruit trees, pepper trees)
Packaging : Coffee beans pouch (200G)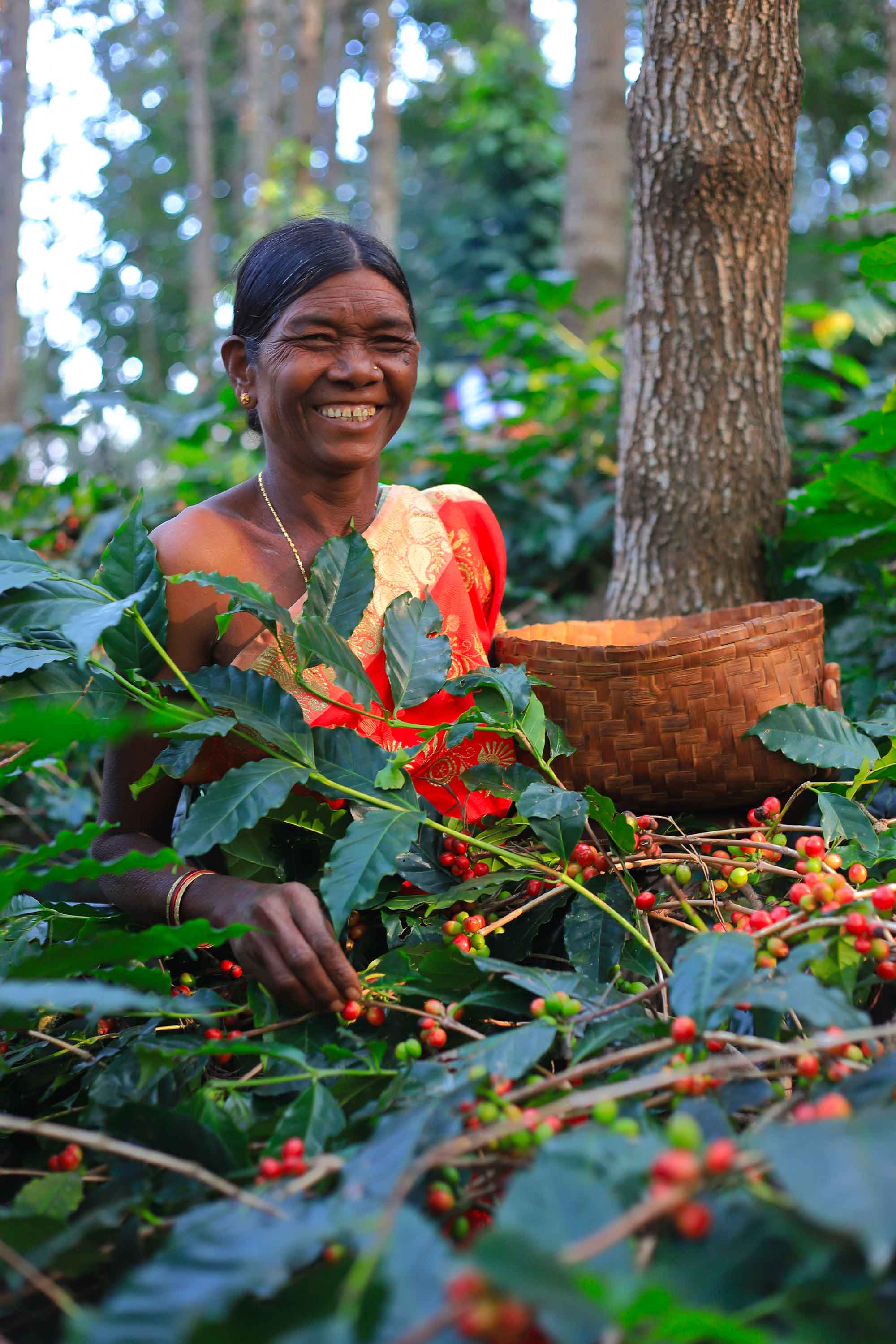 BADNAINI SUBDRAMMA, Gondivalasa Village
"Since the start of our collaboration in 2012, our partnership with Naandi has proven to be a true source of enrichment and prosperity. By following the paths traced by their valuable advice and adopting their agricultural practices, we have been able to improve our quality of life and prosper as producers of organic specialty coffee. We invite our neighbors and friends to join us in this exciting and promising adventure."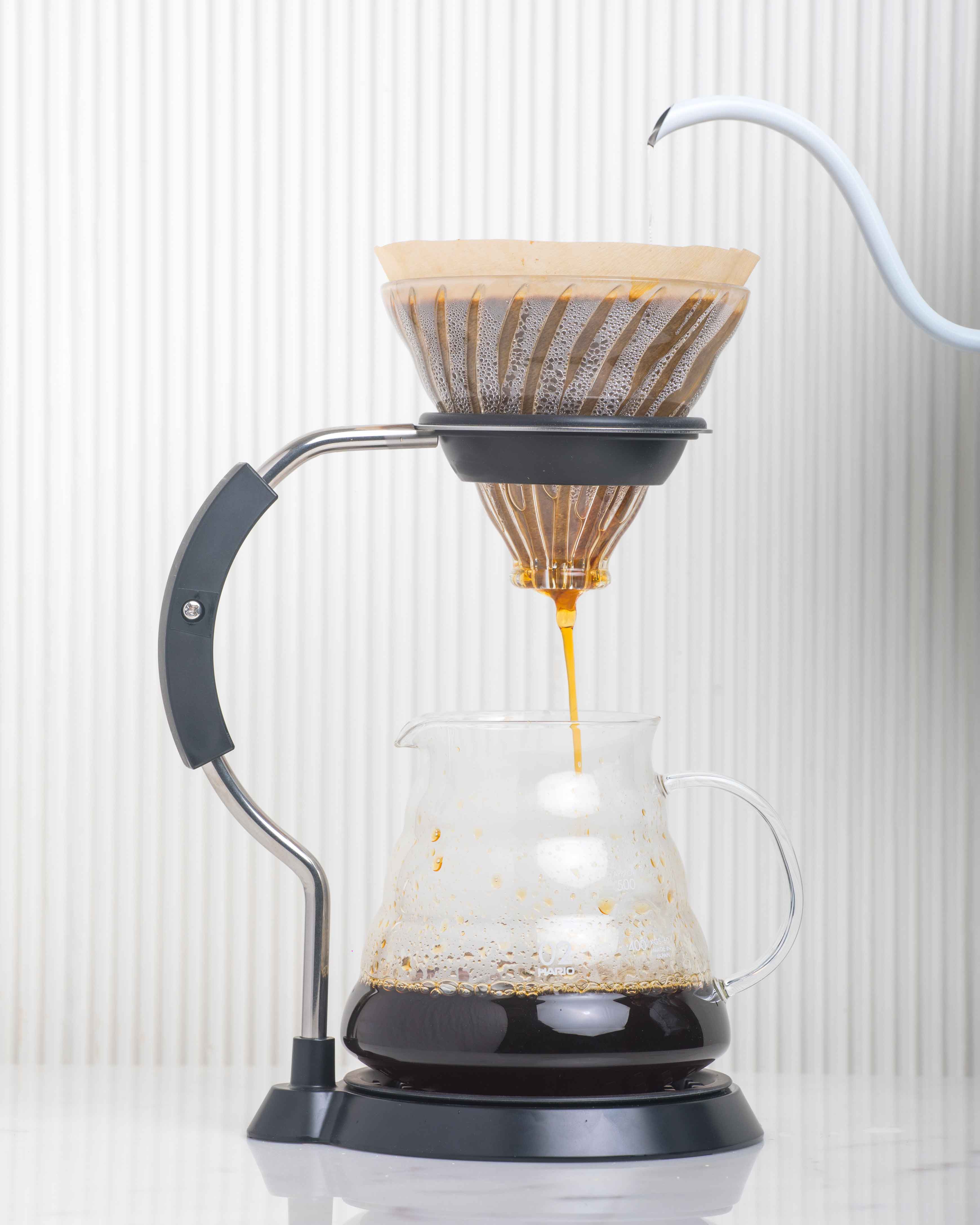 Slow coffee : prepare your coffee with specialty beans
V60 is a gentle preparation method (slow coffee) which preserves the subtle aromas of your specialty coffee at the time of its extraction. For that :

Take your Early Harvest coffee beans and prepare your V60 filter by placing it on a cup or carafe. Pour hot water (between 92°C and 94°C) over the filter to moisten it, then discard the water. Use a fine to medium grind for this preparation. To start, we recommend a coffee-to-water ratio of 1:10. For example, for one cup, use 20g of ground coffee and 200ml of water. Start the timer and pour the water in three batches, allowing a total time of 3 minutes 30 to 4 minutes. The first pour is the "bloom" and lasts about 15 to 20 seconds. Then pour the water in a spiral from the center to the edge for the second pour. For the third and final pour, pour in a spiral from the edge to the center. Once the coffee is filtered, remove the V60 and enjoy your Araku Coffee specialty coffee.
Early Harvest specialty coffee benefits from a light roast, so it fully reveals its qualities when it benefits from a long infusion time. To enjoy an ideally brewed 100% Arabica coffee, opt for a gentle method or a slow coffee, like V60, which favors a prolonged infusion time. Thus, the freshness and unique notes of this specialty coffee will be magnified.
For coffees prepared using the gentle method, it is recommended to grind your coffee beans fairly finely. A medium to fine grind allows for slower, gentler extraction, which highlights the subtle aromas of specialty coffee and results in a balanced, flavorful cup.
Early Harvest organic coffee is only available in cans and sachets of coffee beans.