Rediscover all the subtle and balanced notes of Signature specialty coffee in organic coffee capsules. 100% plant-based, these biodegradable coffee capsules are compatible with Nespresso machines (except Vertuo), the perfect choice for demanding and responsible coffee lovers. Made entirely from organic waste such as corn starch, potato starch, cane sugar and beets, Signature coffee capsules are recyclable and compostable. Certified "Home Compost", your organic coffee capsules decompose completely in 20 weeks under domestic conditions, at room temperature, in your own compost. In a pack of 10, each Signature coffee capsule is hermetically sealed, preserving the freshness and quality of your specialty coffee. the guarantee of enjoying exceptional coffee with every cup!
Notes : Aromas of chocolate, green pepper and vegetal.
Process : 100% washed coffee
Roast : Medium
Variety : 100% Arabica Coffee
Origin : Coffee India
SCA Score : Specialty Coffee +86
Label : Organic coffee / Fair trade coffee
Altitude : +1000 meters
Harvest : 100% Manual
Agroforestry : Cultivated under the shade of silver oaks intertwined with pepper trees
Materials : 100% vegetable-based aluminum-free coffee capsule
Packaging : Box of 10 Nespresso compatible biodegradable coffee capsules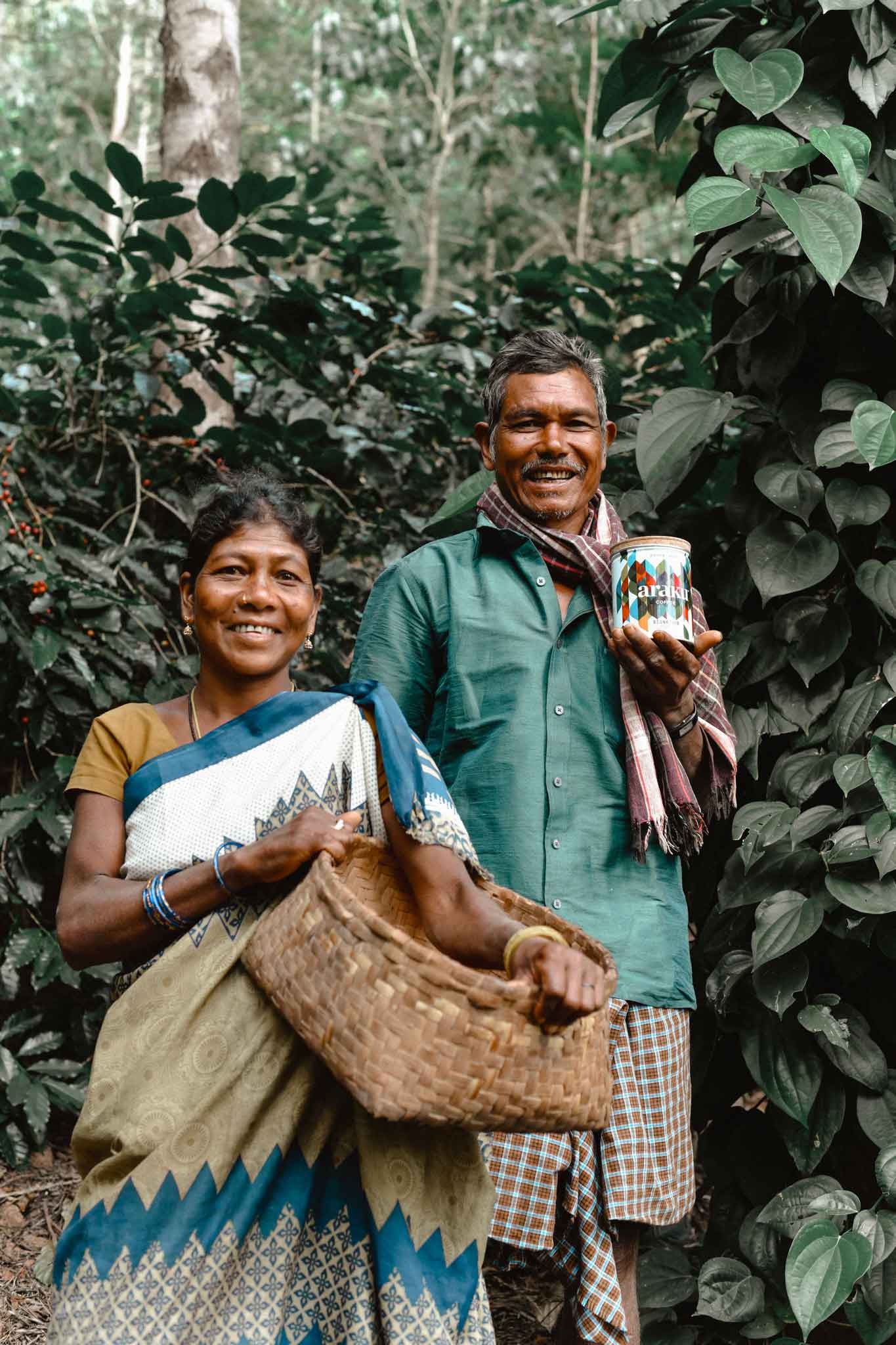 BOYI SIMHADRI, organic coffee farmer in the village of Ganjaiguda
"Before working with the cooperative, we faced the major challenge of receiving an unfair price for our specialty coffee. Through our partnership with the cooperative, we managed to triple the selling price of our organic coffee without having to worry about processing the cherries into green coffee beans, as this service is provided by the cooperative. The profits we made from the sale of our specialty coffee allowed us to build a new, more comfortable house for our family of four people."

At Araku Coffee, we are committed to creating a sustainable environment for our farmers by providing them with fair compensation.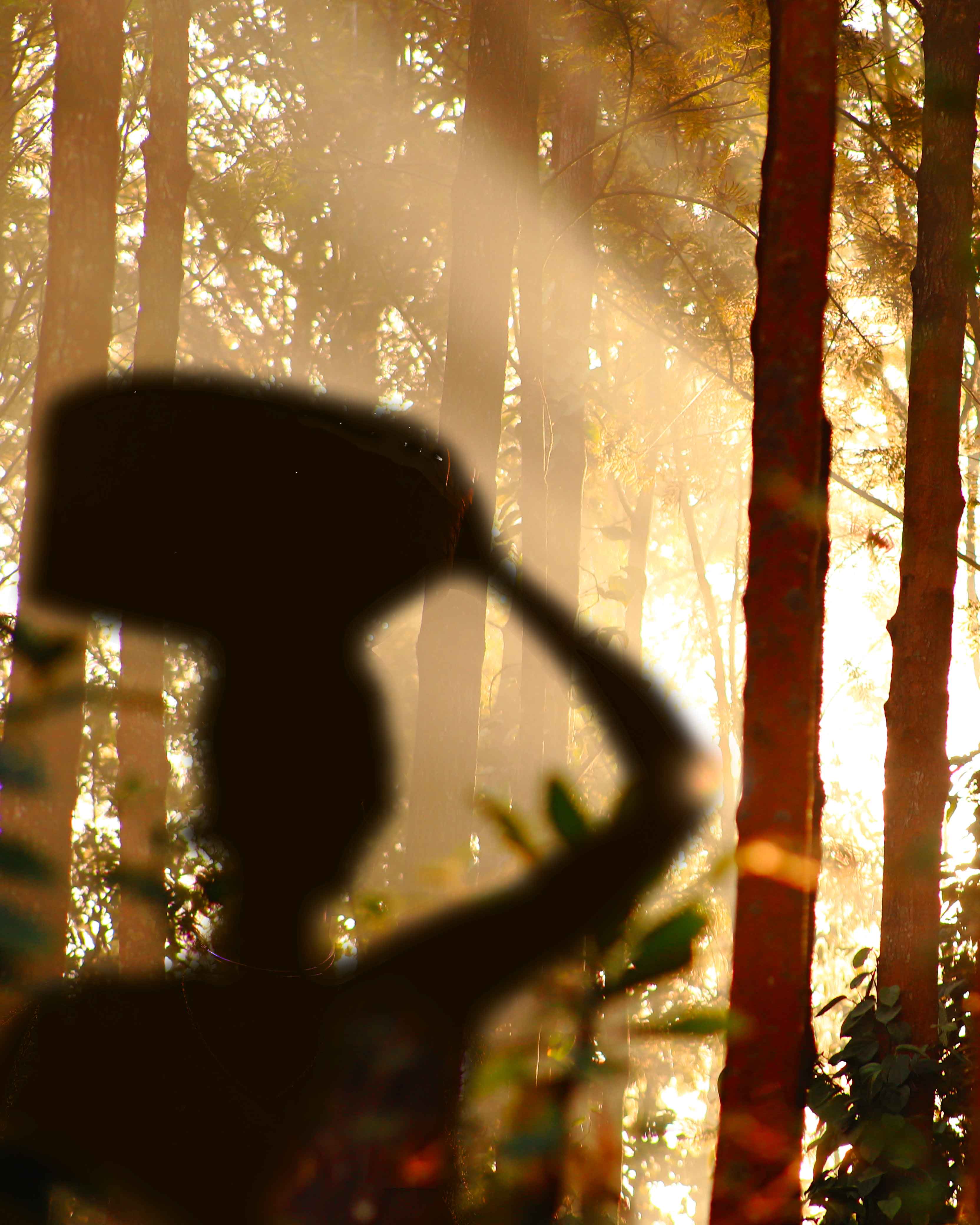 Signature : Fair and responsible coffee
In the heart of the Araku highlands of India, our commitment is to produce organic, sustainable and environmentally friendly coffee. Thanks to agroforestry, we preserve biodiversity by promoting harmonious cohabitation between different ecosystems. All our specialty coffee plots are grown according to the principles of organic farming, without pesticides, chemical fertilizers or GMOs. They are certified by independent organizations, guaranteeing their quality and compliance with organic standards. We grow our coffees sustainably, using natural methods to prevent diseases and pests. We are proud of our double organic and fair trade certification, which demonstrates our commitment to producers and the environment. Join us to enjoy an exceptional cup of coffee, while supporting a sustainable and ethical approach.
Signature Organic Coffee is not a blend of several different coffee beans. It is a single origin specialty coffee from a single terroir bringing together several plots meeting strict criteria. These are based on similarities in soil quality, sunshine, altitude and shade.
Signature organic coffee capsules are compatible with most Nespresso machines, except the Vertuo line. You can therefore use our coffee capsules in classic Nespresso machines (and other similar brands) to enjoy your 100% Arabica specialty coffee.
Signature Organic Coffee comes in different options to suit your preferences. You can choose between beans or ground coffee, available in 200G boxes or in 200G and 1kg sachets. In addition, we have developed a range of compostable capsules compatible with Nespresso machines, available in boxes of 10, 100 or individually.