Enjoy your favorite specialty coffee with chocolate and vegetable flavors in a pack of 100 coffee capsules. Nespresso compatible (except Vertuo), our Signature organic coffee capsules are biodegradable and aluminum-free: enough to satisfy the most demanding coffee lovers. Made entirely from organic waste such as corn starch, potato starch, cane sugar and beets, these coffee capsules are eco-friendly and break down easily at home. Our 100% Arabica coffee capsules are "Home Compost" certified, guaranteeing their complete decomposition in just 20 weeks under domestic conditions, at room temperature, directly in your own composter. The organic coffee capsules in packs of 100 are particularly intended for lovers of Signature specialty coffee. This batch will allow you to stock up on coffee capsules of your favorite Araku organic coffee.
Notes : Aromas of chocolate, green pepper and vegetal.
Process : 100% washed coffee
Roast : Medium
Variety : 100% Arabica Coffee
Origin : Coffee India
SCA Score : Specialty Coffee Beans +86
Label : Organic coffee / Fair trade coffee
Altitude : +1000 meters
Harvest : 100% Manual
Agroforestry : Cultivated under the shade of silver oaks intertwined with pepper trees
Packaging : Box of 100 Nespresso compatible biodegradable coffee capsules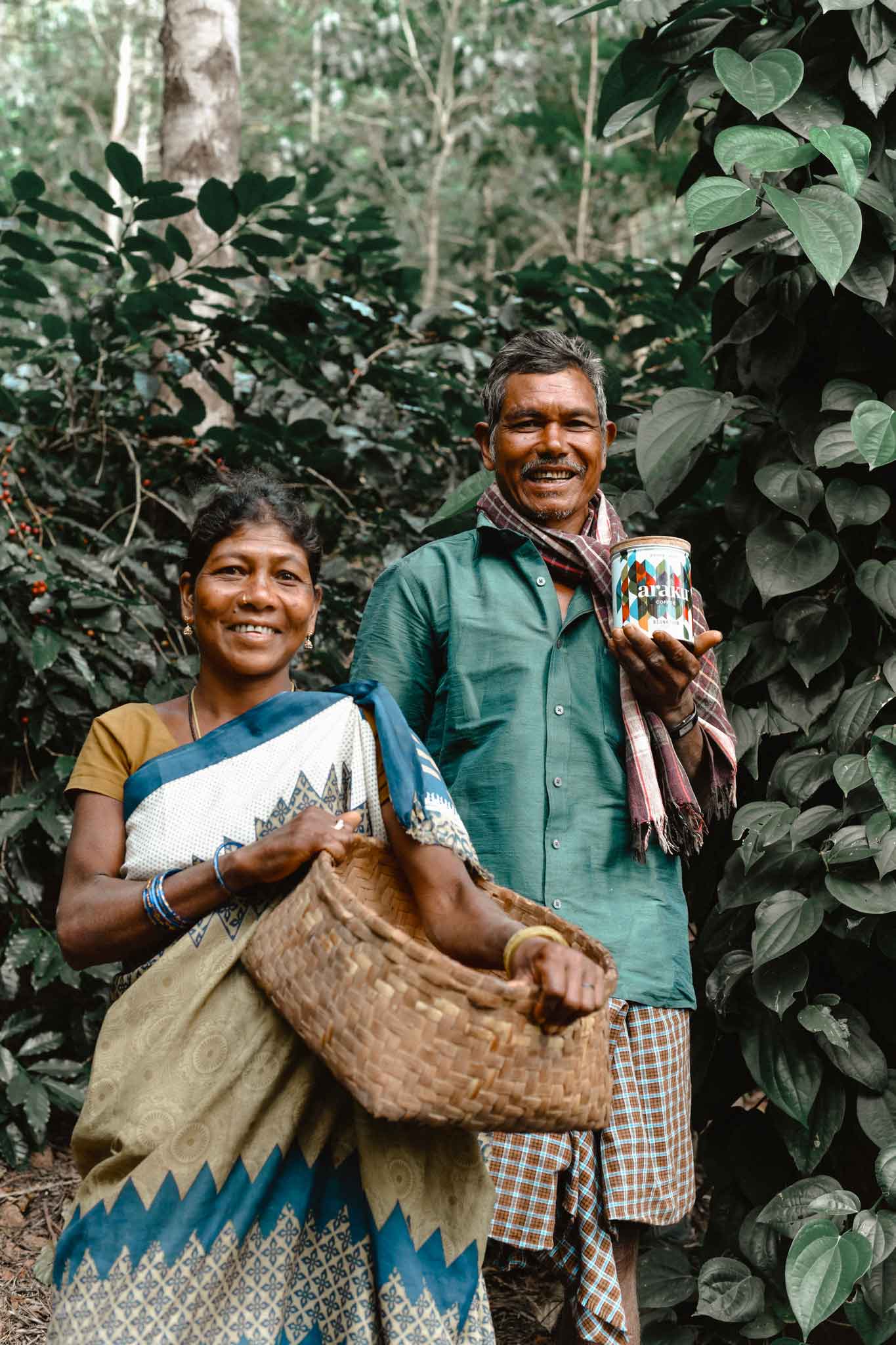 BOYI SIMHADRI, organic coffee farmer in the village of Ganjaiguda
"Under the benevolent shade of the majestic silver oaks of the village of GANJAIGUDA, my coffee cherries ripen, filling with sugar thanks to the altitude, the fertility of my soil and a cultivation respectful of biodiversity. The result is a organic coffee which stands out during tastings for its exceptional notes of sweetness."

At Araku Coffee we are committed to creating a sustainable livelihood environment by paying our farmers fairly.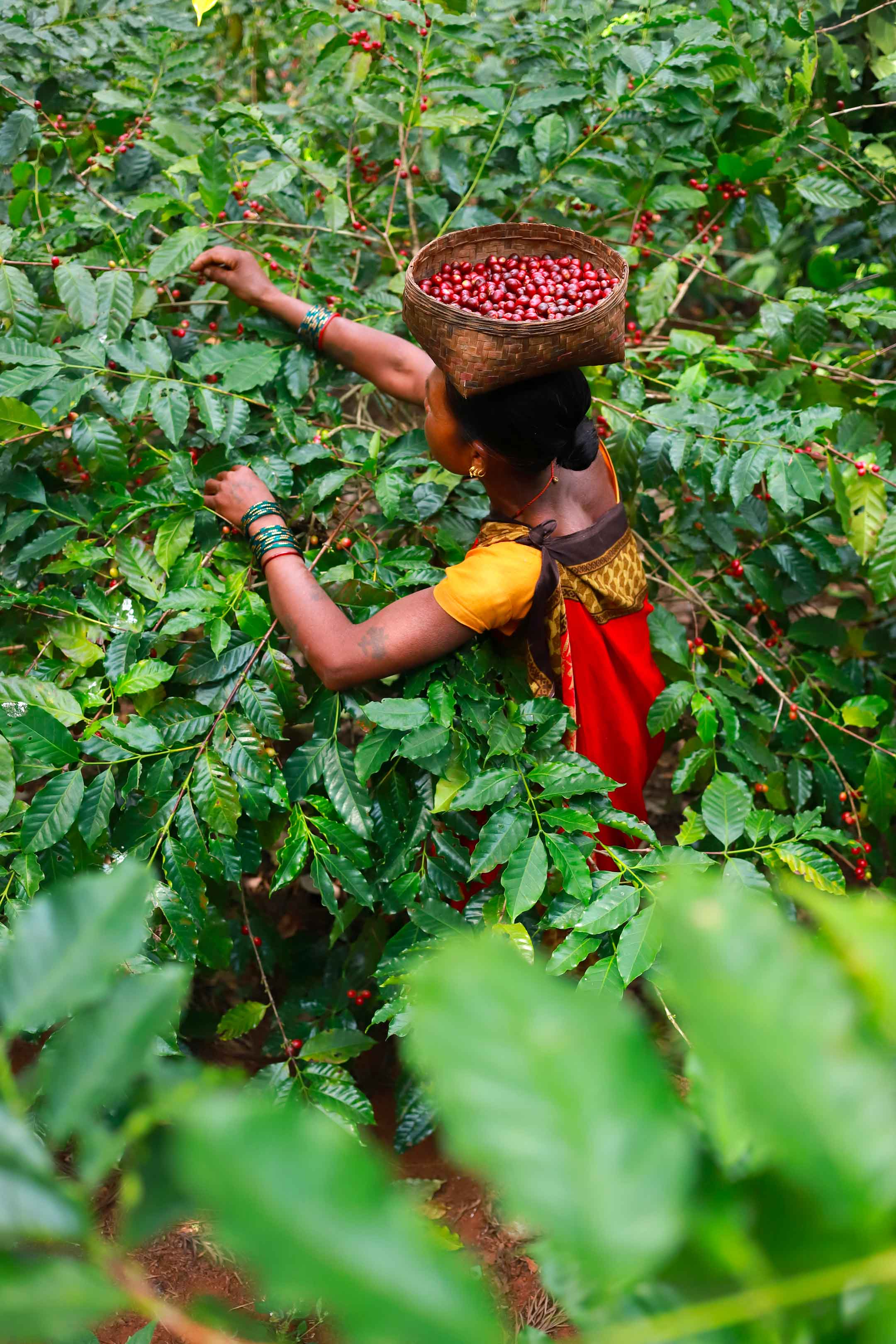 Signature : 100% Arabica Indian Coffee
Coffees from India are globally recognized for their high SCA tasting scores, making them specialty coffees. Grown at altitude, these specialty coffees stand out for their sweetness and the complexity of their floral, fruity and spicy aromas. Araku organic coffees are produced on a plateau nestled at an altitude of 1000 meters in the region of Andra Pradesh, located in the mountain ranges of the Eastern Ghats. This region is conducive to the production of high-quality 100% Arabica coffee, due to the temperatures, humidity, diversity of soils and biodiversity that reigns there. Araku represents the first and largest biodynamically produced 100% Arabica organic coffee plantation in India and in the world.
Specialty coffees are the best in the world, according to the rigorous evaluation of the Specialty Coffee Association (SCA). Their score is based on strict sensory criteria and must reach a minimum of 80/100. This rating testifies to their excellence, their unique flavors and their meticulous preparation.
You can enjoy Signature organic coffee capsules in almost all Nespresso machines, except those in the Vertuo line.
Signature organic coffee is available in various packaging. You can choose between beans or ground coffee, offered in 200G boxes and 200G and 1kg sachets. In addition, we have created a range of organic coffee capsules, compatible with Nespresso. Our coffee capsules are aluminum-free, biodegradable and available in boxes of 10, 100 or individually.