Discover our coffee box bringing together our three organic specialty coffees specially roasted for gentle preparation. Available in bean or ground coffee, each sachet contains 200g of single origin specialty coffee. Firstly, Micro-Climate coffee is medium roasted, it develops fruity and delicious notes. For a unique taste experience, taste Early Harvest coffee, light roasted, which reveals aromas of red fruits, lemon and vegetal. And finally, our High Altitude coffee, with a light roast, offers great finesse and marked spicy notes. The Specialities coffee set is an exceptional set for coffee lovers looking for a refined and unique tasting experience.
Café Micro Climate: Almost candied red fruit and a touch of bitterness
High Altitude Coffee: Notes: Great finesse and marked hazelnut notes
Early Récolte Coffee: Notes: Red fruits, lemon and vegetal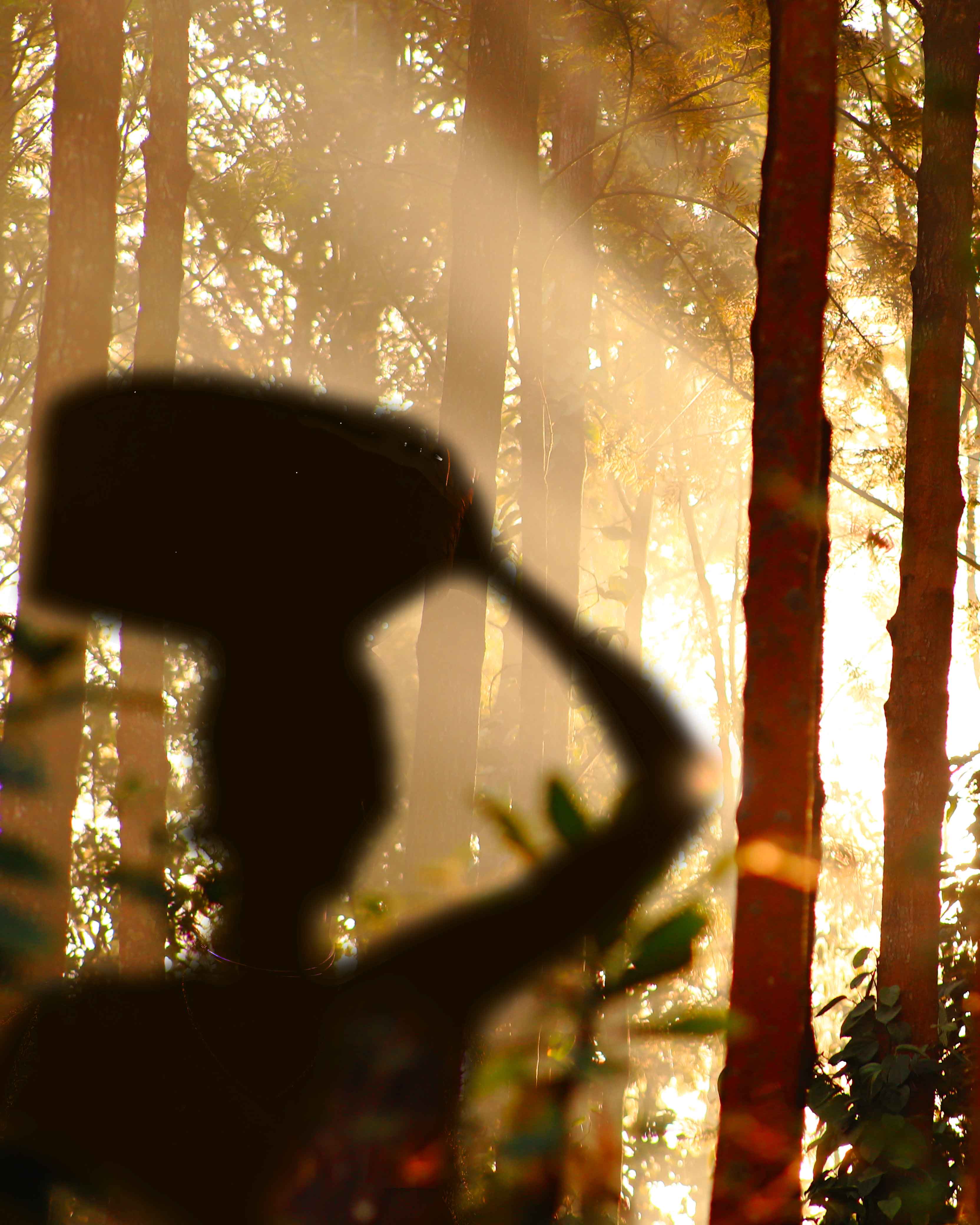 Agroforestry: organic and sustainable coffee
Specialty coffee plantations that aim to grow environmentally friendly coffee rely on agroforestry as a sustainable and necessary solution. This agricultural practice consists of combining the cultivation of shrubs with the cultivation of trees which provide them with the necessary shade. This helps create a harmonious ecosystem where trees and plants coexist in balance, creating habitats for various species. This practice is particularly beneficial for agricultural operations because it promotes biodiversity.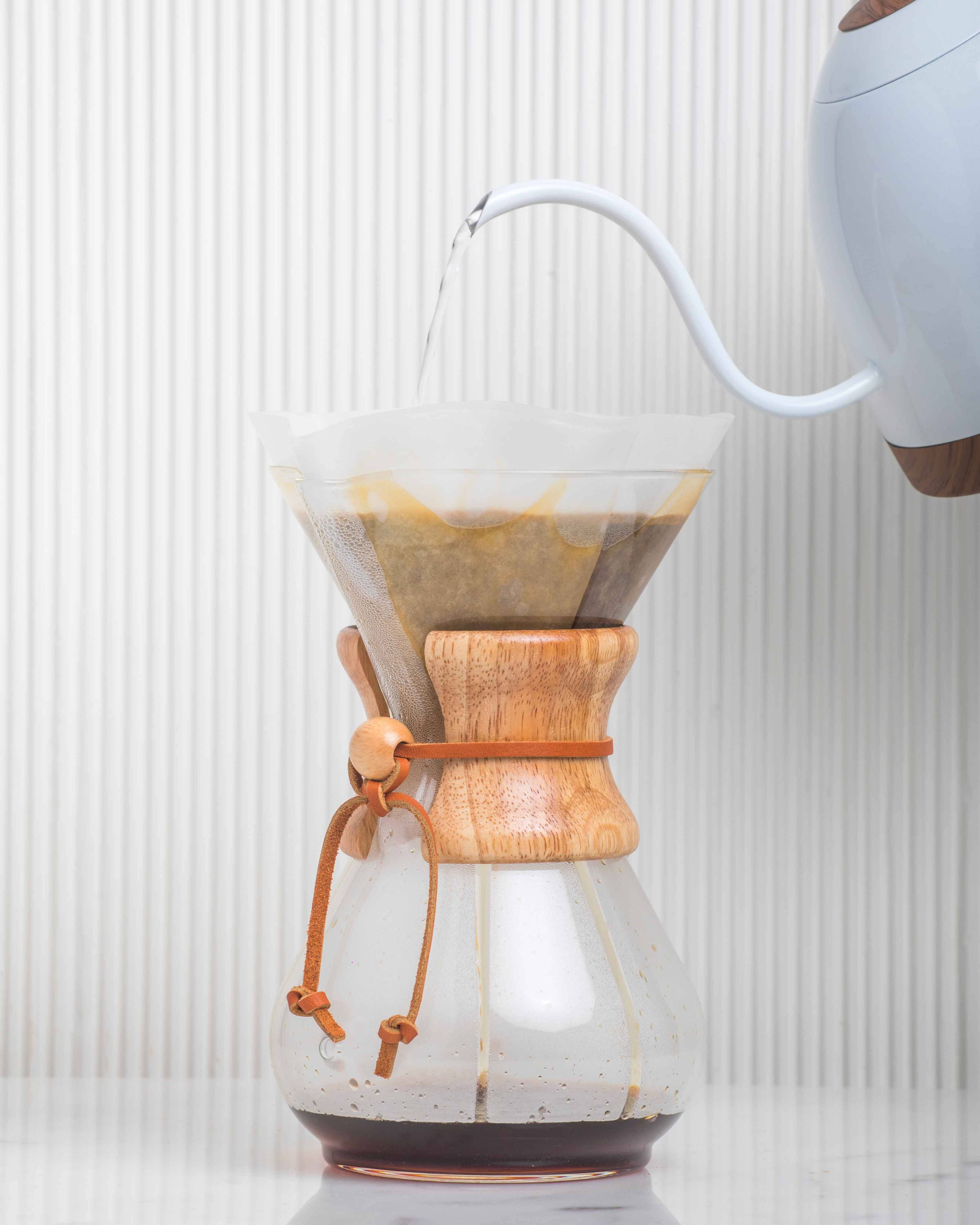 Make your filter coffee a success with a Chemex
To brew filter coffee using the Chemex method, here are the recommended steps: Start by folding the paper filter and placing it in the Chemex coffee maker. Pre-wet the filter with hot water to remove unwanted flavors, then discard the water. Add 20g of previously ground coffee beans to the filter. Pour hot water (around 92-94°C) in three stages, starting with a "bloom" of 15 to 20 seconds. Then pour the rest of the water in a spiral, starting from the center towards the edge of the filter. Once finished, remove the filter and enjoy your freshly brewed specialty coffee.
Araku coffees are evaluated each year by the SCA (specialty coffee association) according to strict taste and production criteria. The final score, if it is greater than 80/100, awards specialty coffee certification. Guaranteeing exceptional quality of coffee beans. All Araku coffees are specialty coffees and are rated between +86 and +90. Which ranks our coffees among the best coffees in the world.
The preparation method is the first element to consider. This is the key starting point. Depending on the method you choose, you will be able to select a coffee based on its roast (strong, medium or light). The more heavily roasted the coffee, the more suitable it will be for espresso, while a lighter roast will make it more suitable for gentle brewing methods. Subsequently, you can refine your choice according to your taste preferences. Some coffees offer acidic, bitter, sweet, chocolatey notes... There is something for everyone. The best advice is to experiment with different types of coffee!
With a medium to light roast, the Specialities coffee set is ideal for gentle preparation.
Our baristas recommend a ratio of 1:12. That is to say 1g of coffee for 12g of water, so for a 200ml cup you will need 24g of freshly ground Araku specialty coffee.