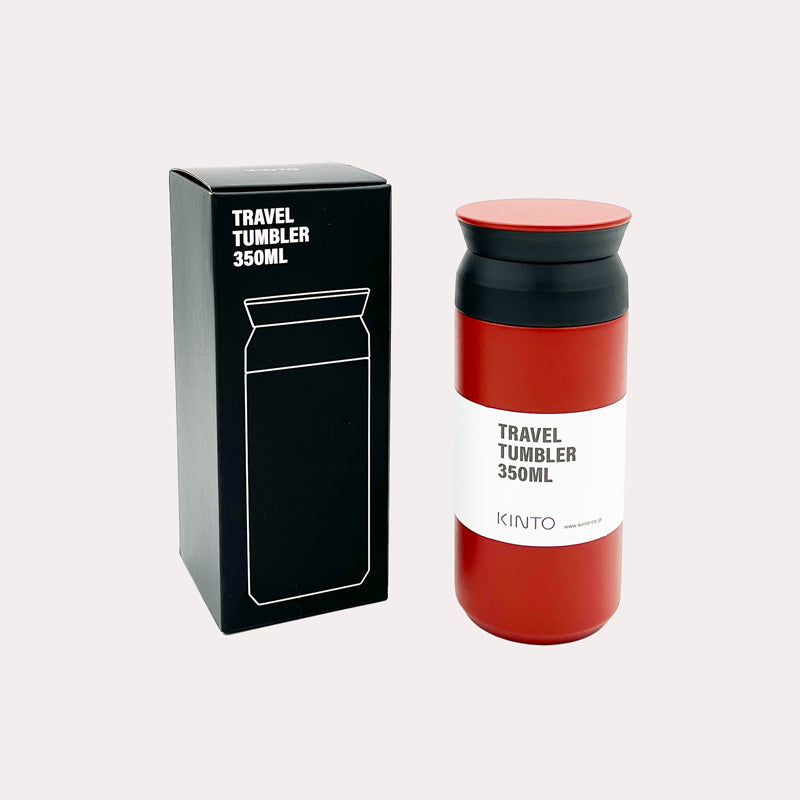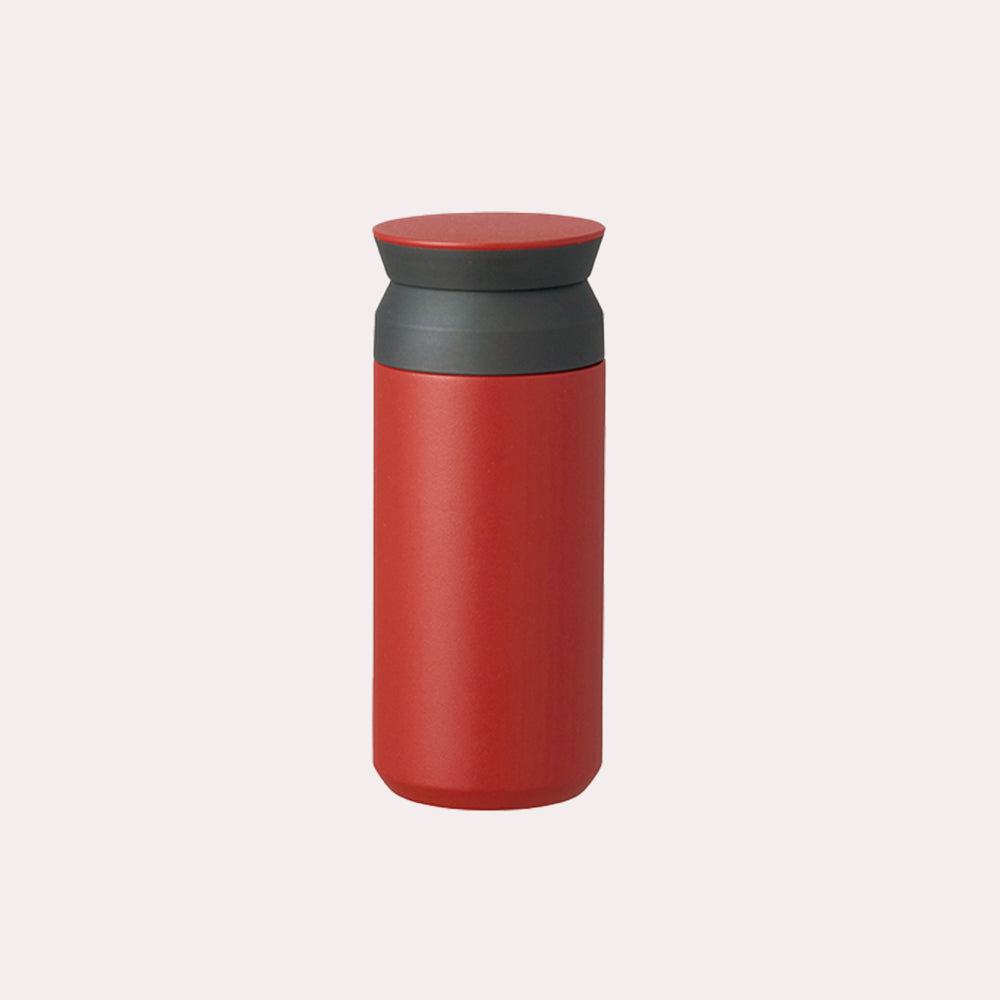 KINTO Thermos Coffee Red 350ml
The Kinto Rouge insulated coffee thermos is ideal for transporting your hot or cold drinks throughout the day.
The KINTO Rouge coffee thermos has a double wall in stainless steel and aluminum. Allowing you to preserve all the aromas of your favorite coffee for 6 hours (hot or cold). Its big plus? A double unscrewable cap system allowing you to enjoy your drink with maximum comfort. This Kinto Red Thermos will be perfect for your travels with its 35cl capacity.
Materials: stainless steel, polypropylene, silicone
Capacity: 350ml
Dimensions: H 17cm x ⌀ 7cm
Weight: 240g
A practical and ingenious thermos
Thanks to its double unscrewable cap, the Kinto Rouge thermos does not leak, protects your drink for longer and increases your comfort of use. Keep your Araku specialty coffee warm for up to 6 hours.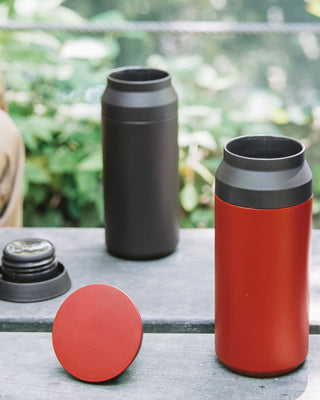 Its double cap is simple, without superfluous details, and allows you to drink easily from any angle, like from a cup, without being bothered by ice cubes.
Wash and dry by hand directly after use. Do not use your insulated coffee thermos in the microwave, dishwasher or oven.

Yes, the Kinto brand offers a fairly wide range of colors. At Araku we have chosen to reference steel, khaki, red and black. And to exclusively develop a white version: our ARAKU x KINTO insulated coffee thermos.