Grand Reserve Coffee Beans - 200G Pouch
Our organic grand cru coffee beans, the perfect balance between roundness and intensity. Complex notes of yellow and red fruits, caramel, vanilla and leather.
Recommended preparation methods :

200G POUCH OF PREMIUM ORGANIC COFFEE BEANS
Araku's Grand Cru Grand Reserve specialty coffee offers a perfect balance between roundness and intensity. This coffee bean comes from the best plots and benefits from precise roasting to highlight its complex notes of vanilla, caramel, leather, yellow and red fruits. Thanks to this natural balance, our pure Arabica coffee is perfectly suited to all preparation methods. It is an exceptional Indian coffee that will delight lovers of specialty coffee.

With our airtight 200g pouch, your specialty coffee will keep all its aromatic richness intact.

Notes : yellow and red fruits, caramel, vanilla and leather.
Process : 50% natural / 50% washed coffee
Roast : Medium
Variety : Pure Arabica coffee
Origin : Coffee India
SCA score : Grand cru specialty coffee beans +88.5
Label : Organic coffee / Fair trade coffee
Altitude : +1200 meters
Harvest : 100% Manual
Agroforestry : Cultivated under diversified shade (silver oaks, mango trees, jackfruit trees, pepper trees)
Packaging : Coffee beans pouch (200G)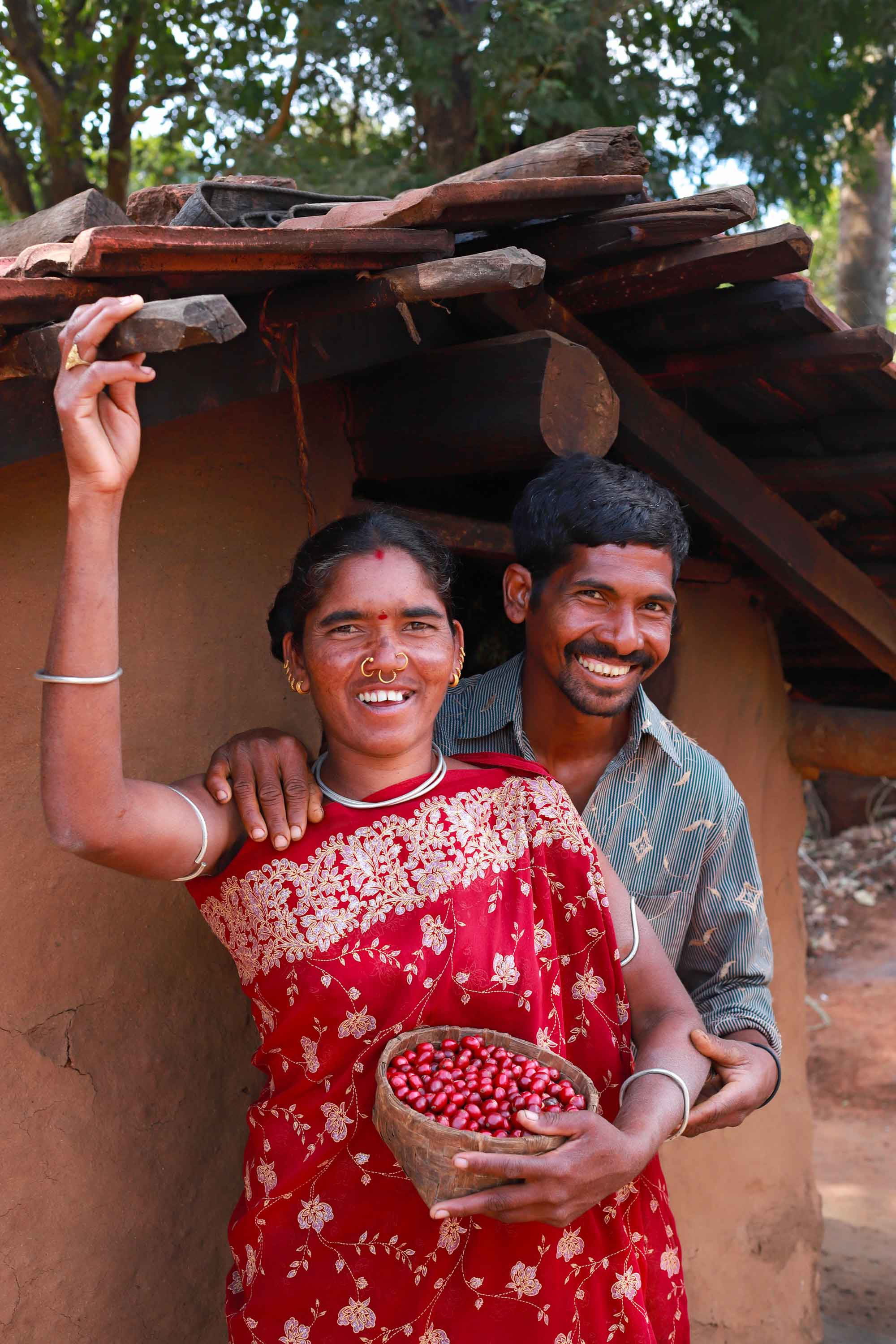 GULLELA THIRUPATHI, village of Kabada Bodaput
"I am incredibly proud that my specialty coffee beans have been selected for the Grand Cru Grand Reserve. I invest myself with passion in the careful maintenance of my plot and my coffee trees. Thanks to rigorous organic farming, my coffee Pure Arabica is not only of remarkable quality, but it is also healthy and environmentally friendly. It is an immense satisfaction to see that my efforts are rewarded and that my coffee beans are appreciated for their exceptional taste."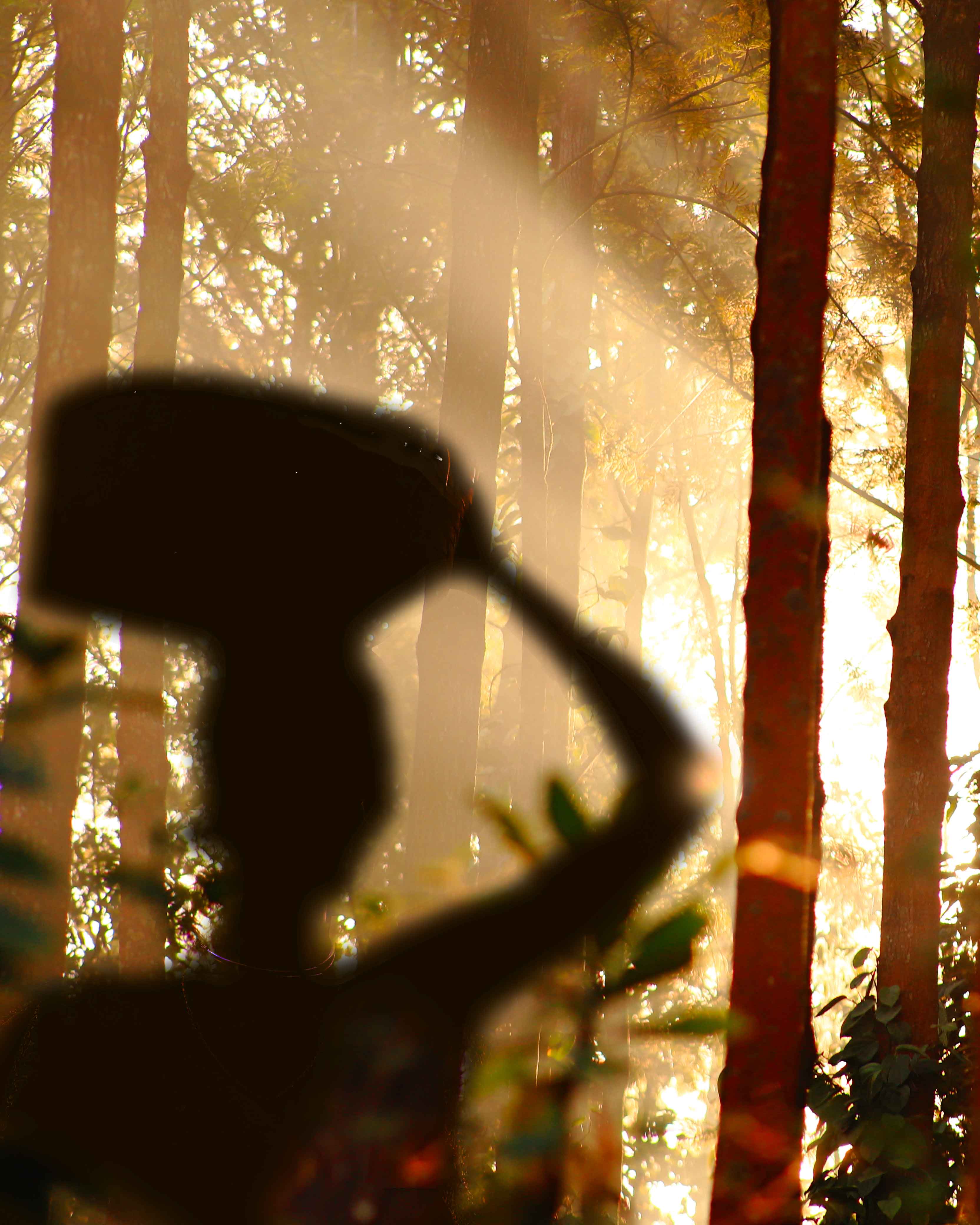 Single Origin : pure arabica Indian coffee
Our specialty grand cru coffees are not blends. These all come from the same plateau located in the Eastern Ghats mountains in India, overlooking the Bay of Bengal. Our coffee growers thus highlight the specificities of the different terroirs of the Araku region to develop specific coffee beans. All the organic coffee plots on the plateau were analyzed and measured to classify them according to common criteria. Thanks to this study, we identified 6 distinct terroirs based on sunshine, soil quality, altitude and vegetation. The Grand Reserve has been identified as our exceptional terroir via the richness of its biodiversity, its soil and high altitudes, a terroir which produces coffee cherries of exceptional quality contributing to the unique character of our grand specialty coffee. vintage Grand Reserve.
Grinding your Grand Reserve organic coffee beans properly is the key to a successful specialty coffee. In fact, the grind obtained from organic coffee beans must be more or less fine depending on the preparation methods. To prepare pure Arabica coffee beans with a Chemex coffee maker, it is recommended to use a medium to coarse grind. This grind allows you to obtain a balanced infusion, where the aromas fully develop. A grind that is too fine could result in over-extraction and coffee that is too strong, while a grind that is too coarse could result in coffee that is weak in flavor.
The best brewing method for specialty coffee depends on personal taste and aroma preferences. Different preparation methods highlight different characteristics of pure Arabica Grande Réserve coffee :
- Espresso : Intensity, richness, notes of bitterness, chocolate, caramel and ripe fruit.
- French press : Full-bodied, full body, notes of essential oils, rich flavor.
- Pour-over (filter): Clarity, delicacy, subtle notes of flowers, citrus and tea.
- Aeropress : Smooth, clean flavor, bright fruit notes, delicate aromas.
- Siphon (vacuum pot): Purity, complexity, notes of fresh fruit, herbs and flowers.
- Chemex : Clear and clean coffee, delicate and subtle notes, floral and fruity aromas.
To meet your needs, Grand Cru Grand Reserve specialty coffee is available in several formats: 200G tin of coffee beans or ground, 200G pouch of coffee beans or ground and 1kg bag of coffee beans.