Micro Climate Coffee Beans - 1KG Pouch
Fruity and round organic coffee beans from the plots of a village on a river island. A generous body, a touch of bitterness and notes of almost candied red fruit.
Recommended preparation methods :

1KG POUCH OF ORGANIC FRUITY AND SWEET COFFEE BEANS
Grown at altitude on an island in the Araku region, Micro Climate organic coffee beans benefit from exceptional weather conditions which give this 100% Arabica coffee gourmet notes of almost candied red fruits. Micro-Climate specialty coffee is enhanced by a medium roast accentuating its roundness, its fruit notes and its slight bitterness which allows you to enjoy a perfectly balanced coffee. This organic coffee bean is particularly suitable for preparations in Italian coffee makers, Espresso and Cold Brew.

Packaged in a 1KG airtight pouch, this coffee bean is ideal for serious coffee lovers !

Notes : Almost candied red fruit and a touch of bitterness
Process : 100% natural coffee
Roast : Medium
Variety : 100% Arabica Coffee
Origin : Indian coffee
SCA Score: Specialty Coffee +87
Label : Organic coffee / Fair trade coffee
Altitude: +1100 meters
Harvest : 100% Manual
Agroforestry : Cultivated under diversified shade (Jackfruit, Mosambi, Lime, Palm, Orange trees, Jamun, Mango trees and other wild varieties)
Packaging : Coffee beans pouch (1kg)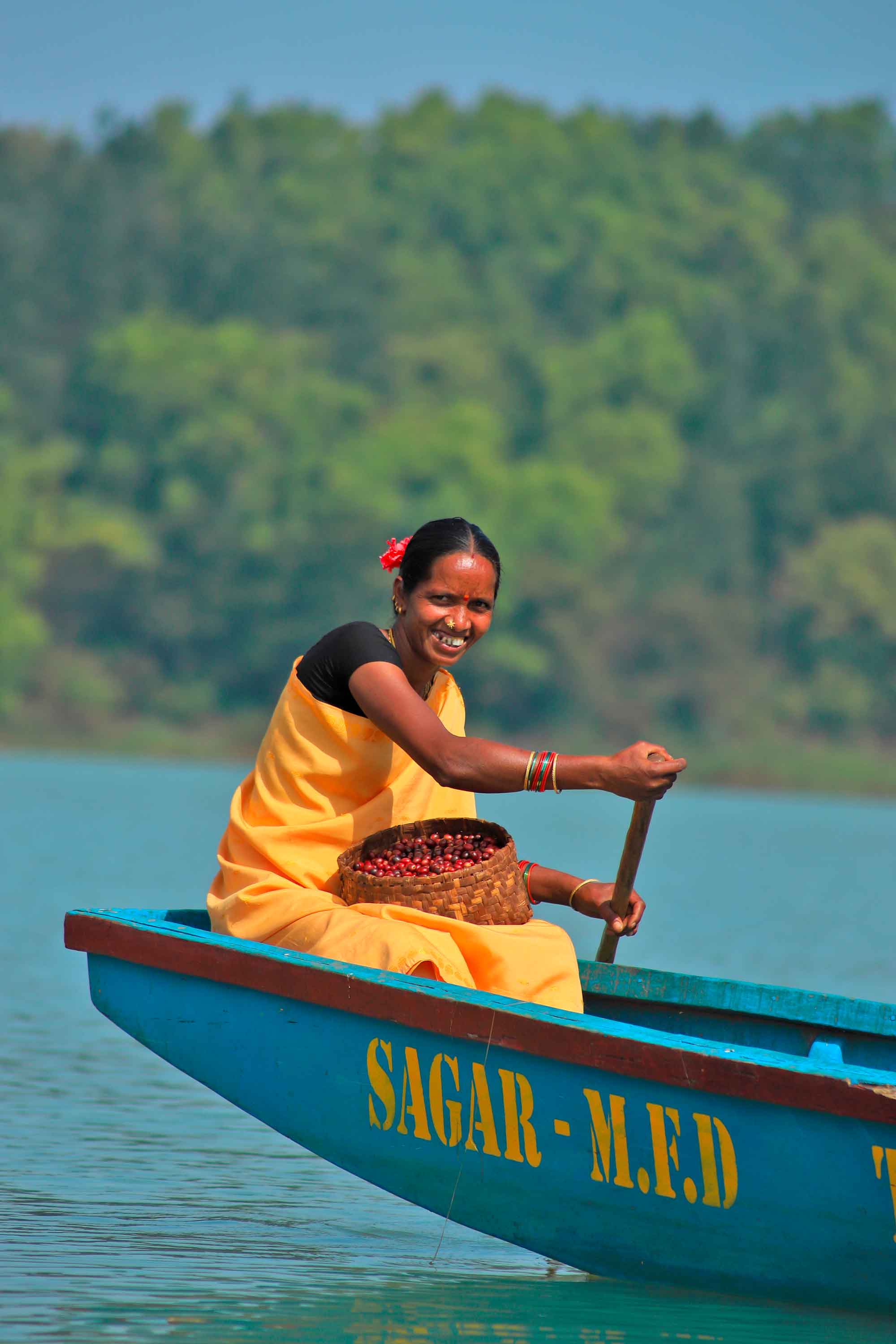 THULAMMA LIMKIYA, Baankubedda Island
"At the start, I did not suspect the impact of organic farming on the vitality of my crops and the fertility of my land. However, I am now proud to see my production of organic coffee beans reach new heights and to benefit from advantageous prices to the cooperative."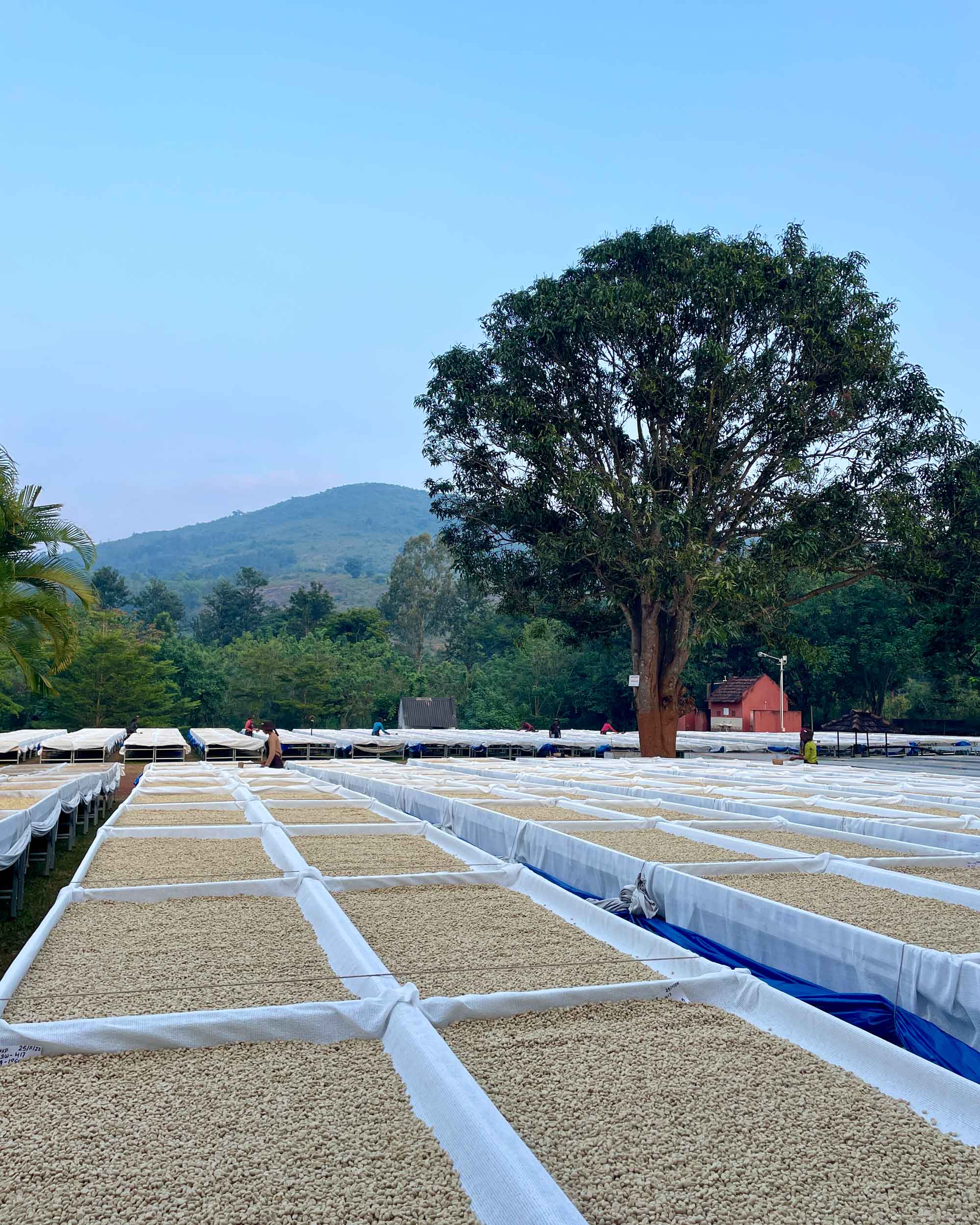 Indian Coffee : the best specialty coffee
Specialty coffees originating from India enjoy a well-established global reputation. Grown at high altitude, these exceptional coffees stand out for their sweetness and the captivating complexity of their floral, fruity and spicy aromas. Araku organic specialty coffees are grown on a plateau perched more than 1000 meters above sea level in the Andhra Pradesh region, in the heart of the majestic mountain ranges of the Eastern Ghats. Thanks to ideal climatic conditions, controlled humidity, great diversity of soils and flourishing biodiversity, this region offers fertile ground for the production of exceptional coffees. Araku is proud to be the largest organic coffee plantation in India and the world.
In order to achieve specialty coffee designation, a careful evaluation is conducted in accordance with criteria established by the Specialty Coffee Association (SCA). The criteria selected include taste quality, provenance and origin, cultivation and processing, as well as roasting and preparation. These elements combined allow coffee experts to determine whether a coffee truly deserves to be called specialty. To obtain this distinction, the coffee must receive a score greater than 80 out of 100 awarded by a taster certified by the SCA or an approved Q Grader. Micro Climate Araku 100% Arabica coffee beans obtained a score of 87/100, which ranks it among the best specialty coffees.
In the Araku highlands, each organic coffee farmer owns their land and plantations. Our cooperative plays a vital role in supporting and training these producers, allowing them to continually improve the quality of their specialty coffee. And we are committed to ensuring they are fairly compensated. When the cooperative selects the best coffee cherries, it buys them directly from farmers, guaranteeing stable income. These cherries are then transformed into green coffee within the cooperative, then shipped to our Araku Coffee outlets. By choosing our 100% Arabica coffee beans, you are not only supporting the exceptional quality of our farmers' work, but also an ethical and responsible supply chain.
In order to adapt to all preparation methods, Micro-Climate specialty coffee is available:
- In a 200G tin of bean and ground coffee
- In a 200G pouch of bean and ground coffee
- In a 1kg pouch of coffee beans