Micro Climate Coffee Beans - 200G Pouch
Fruity and round organic coffee beans from the plots of a village on a river island. A generous body, a touch of bitterness and notes of almost candied red fruit.
Recommended preparation methods :

200G POUCH OF ORGANIC FRUITY AND SWEET COFFEE BEANS
In the heart of the Araku Valley in India, lies the village of Baankubedda, where the plots give birth to Micro-Climate specialty coffee. This organic coffee bean is distinguished by its generous body and its gourmet notes, evoking slightly candied red fruits, with a subtle bitterness. Thanks to a medium roast, its unique characteristics are enhanced. Both fruity and round, this coffee bean is perfectly suited to Espresso, Moka or Cold Brew preparations.
Packaged in an airtight 200G pouch, enjoy fresh coffee beans every time.
Notes : Almost candied red fruits and a touch of bitterness
Process : 100% natural coffee
Roast : Medium
Variety : 100% Arabica Coffee
Origin : Indian coffee
SCA Score : Specialty Coffee +87
Label : Organic coffee / Fair trade coffee
Altitude : +1100 meters
Harvest : 100% Manual
Agroforestry : Cultivated under diversified shade (Jackfruit, Mosambi, Lime, Palm, Orange trees, Jamun, Mango trees and other wild varieties)
Packaging : Coffee beans pouch (200G)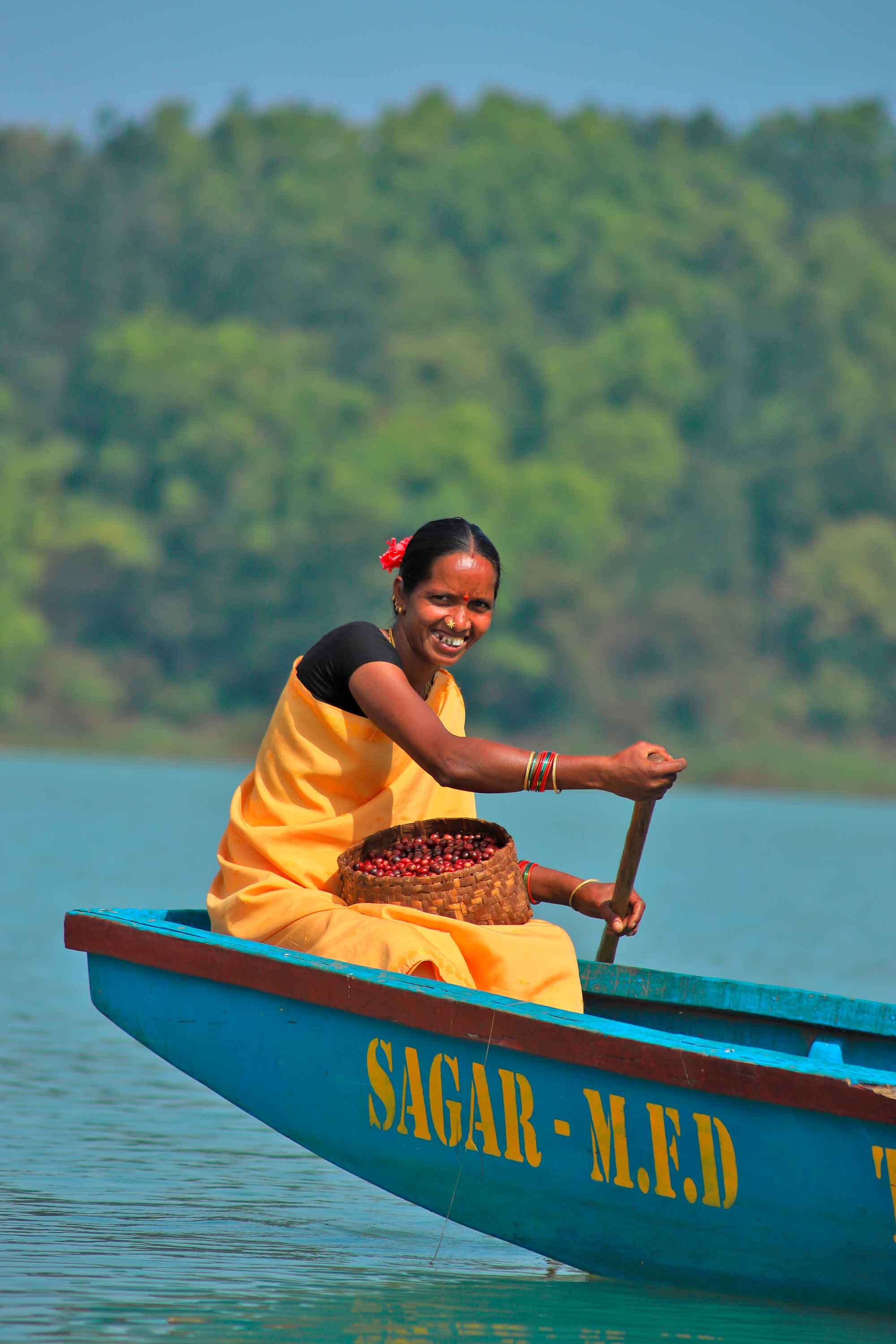 THULAMMA LIMKIYA, Baankubedda Island
"Originally, I was skeptical about the real effect of organic farming on the health of my crops and my coffee. But today, I am delighted to see that my harvests are flourishing and that I can sell my coffee cherries at favorable prices."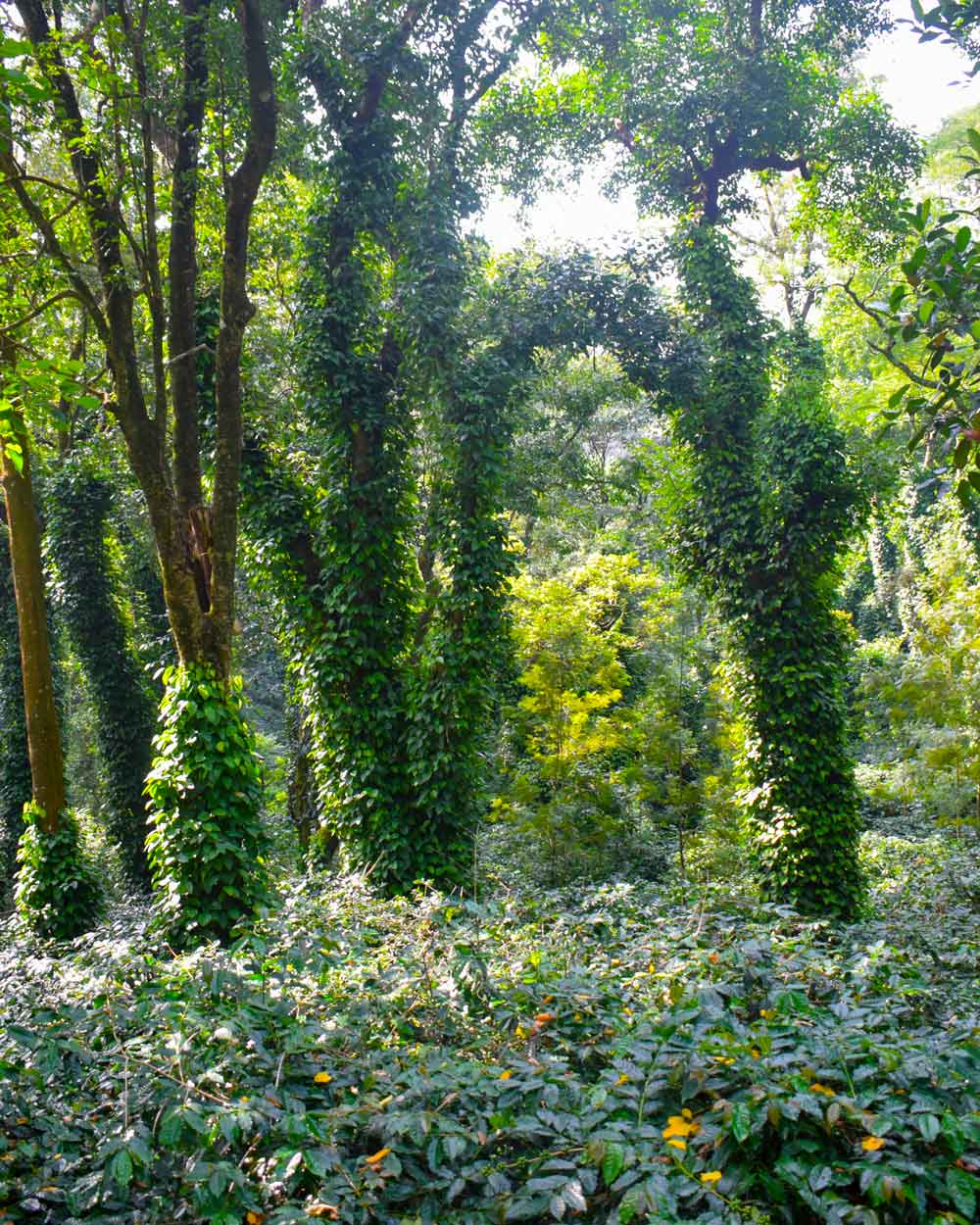 Agroforestry : an organic and sustainable way of growing coffee
It is an agricultural practice that combines the cultivation of trees and plants to create a perennial ecosystem. Agroforestry plays a vital role in specialty coffee cultivation. In addition to promoting biodiversity, agroforestry offers many advantages to coffee farmers. Trees provide beneficial shade for coffee plants, thereby regulating temperature and reducing water stress. Additionally, trees act as natural barriers, protecting coffee plants from strong winds and diseases. Agroforestry also enriches the soil with nutrients through the decomposition of tree leaves and branches. Thus, this sustainable, fertilizer- and pesticide-free approach promotes the production of high-quality organic specialty coffees while preserving the surrounding ecosystem.
Indian specialty coffees are globally recognized for their exceptional quality, smoothness and balance. India benefits from climate, humidity, soil and biodiversity conducive to coffee cultivation. Our organic coffee comes from the Araku highlands, a region located in the heart of the Eastern Ghats mountain range which overlooks the Gold of Bengal.
To appreciate the aromas of a specialty coffee, it is recommended to favor a gentle preparation (slow coffee) which will reveal all the subtleties of your coffee. However, due to its nature, our Micro Climate coffee beans adapt to many extraction methods, each allowing you to enjoy your specialty coffee differently :
- Espresso : Intensity, richness, notes of bitterness, chocolate, caramel and ripe fruit.
- French press : Full-bodied, full body, notes of essential oils, rich flavor.
- Pour-over (filter): Clarity, delicacy, subtle notes of flowers, citrus and tea.
- Aeropress : Smooth, clean flavor, bright fruit notes, delicate aromas.
- Siphon (vacuum pot) : Purity, complexity, notes of fresh fruit, herbs and flowers.
- Chemex : Clear and clean coffee, delicate and subtle notes, floral and fruity aromas.
Micro-Climate specialty coffee is available :
- In a 200G tin of bean and ground coffee
- In a 200G pouch of bean and ground coffee
- In a 1kg pouch of coffee beans, ideal for serious coffee lovers.