Micro Climat Ground Coffee - 200G Pouch
Indian coffee, fruity and rounded from the plots of a village on a river island. A generous body, a touch of bitterness and notes of almost candied red fruit.
Recommended preparation methods :

200G POUCH OF ORGANIC FRUIT AND ROUND GROUND COFFEE
Indian Micro-Climate coffee takes its name from the river island of Baankubedda where it is grown, benefiting from unique environmental conditions in the Araku region. This specialty coffee is distinguished by its generous body and its delicious notes of slightly candied red fruits, with a slight bitterness. The medium roast used enhances its roundness, which makes this ground coffee an excellent choice for Espresso, Cold Brew and Moka preparations.
Notes : Almost candied red fruit and a touch of bitterness
Process : 100% natural coffee
Roast : Medium
Variety : 100% Arabica Coffee
Origin : Indian coffee
SCA Score : Specialty Coffee +87
Label : Organic coffee / fair trade coffee
Altitude : +1100 meters
Harvest : 100% Manual
Agroforestry : cultivated under diversified shade (Jackfruit, Mosambi, Lime, Palm, Orange trees, Jamun, Mango trees and other wild varieties)
Packaging : Ground coffee in bags (200G)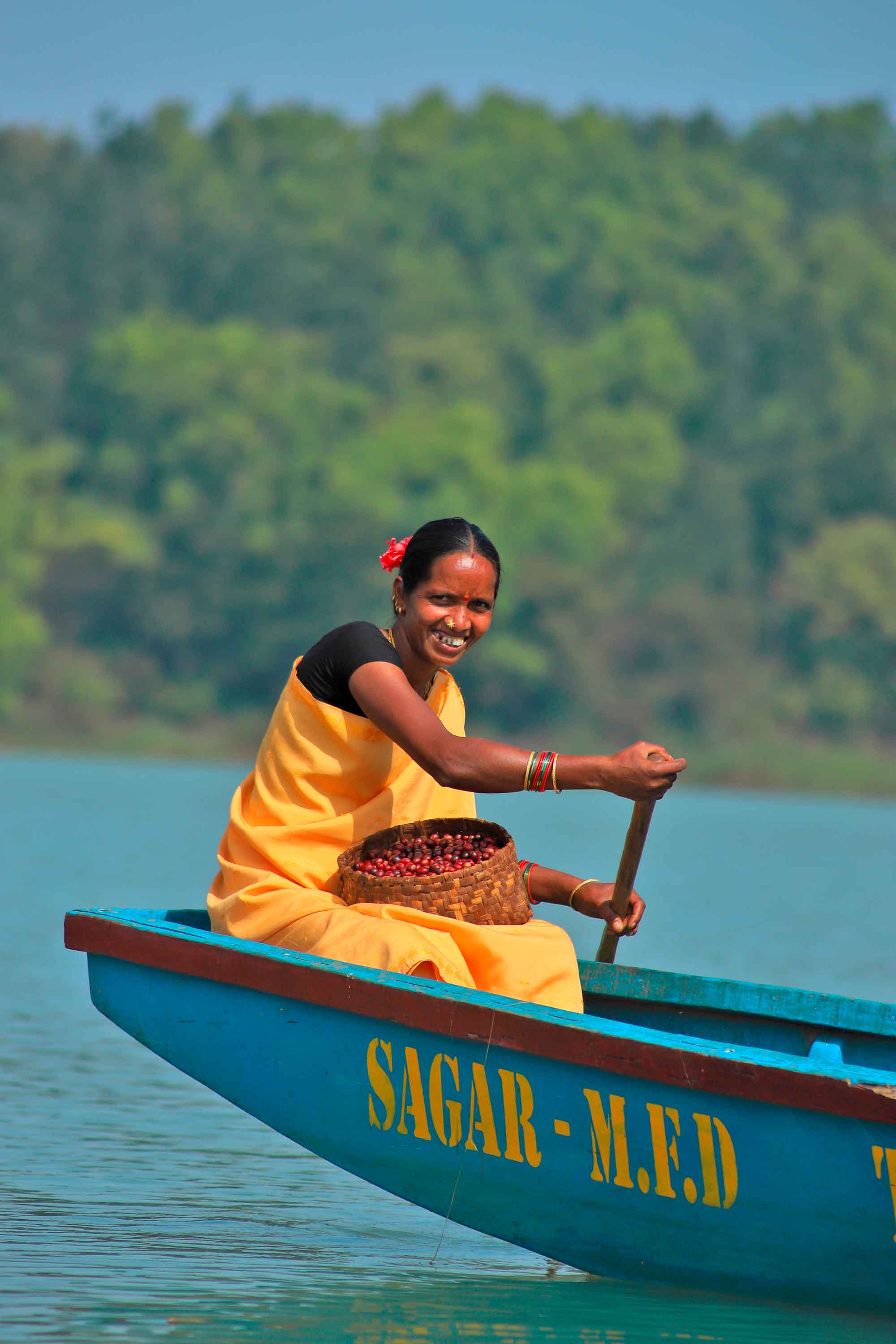 THULAMMA LIMKIYA, Baankubedda Island
"Initially, I was not aware of the considerable impact of organic farming on the health of my crops and the fertility of my specialty coffee plots. However, I am now filled with pride to see that my harvests are exceptional and that I benefit from advantageous prices on the market."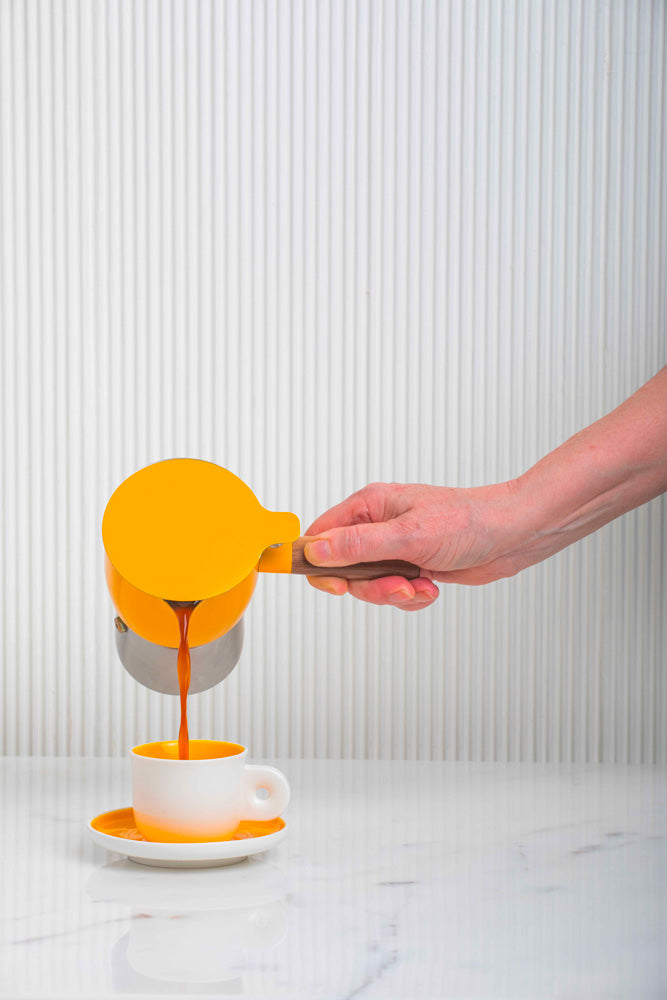 Preparing a specialty coffee
To prepare a specialty coffee, grab the Araku Italian coffee maker and your Micro-Climate organic ground coffee and follow these simple steps.
1/ Fill the lower chamber of the Moka Pot with water up to the safety valve, leaving a space between the water level and the valve.
2/ Fill the coffee basket with approximately 11-14g of Micro Climat organic ground coffee.
3/ Lightly tamp the ground coffee. You can adjust the dose of organic ground coffee if you prefer a stronger taste.
4/ Assemble the Moka Pot by screwing on the upper chamber and closing the lid.
5/ Place the Moka Pot over a low flame and let it heat gently for around 3 to 4 minutes. You will hear a slight gurgling sound when the organic coffee is ready.
6/ Remove the Moka Pot from the heat, pour yourself a cup and enjoy your intense and aromatic specialty coffee.
It is essential to preserve your organic ground coffee in ideal conditions to maintain its quality and thus continue to enjoy a specialty coffee that retains its aromas. To achieve this, here are some tips: be sure to store it in an airtight container, away from direct sunlight and excessive heat. Additionally, avoid humidity and do not put your organic ground coffee in the refrigerator.
The SCA rating is the result of evaluating a specialty coffee according to the rigorous protocols of the Specialty Coffee Association (SCA). This global organization establishes standards and procedures to ensure the quality of specialty coffee. The evaluation is done through a tasting method called "cupping", which takes into account different aspects of the coffee such as aroma, taste, acidity, body, balance and length in the mouth. The SCA rating is assigned on a scale of 0 to 100, where a higher score indicates better quality of 100% Arabica coffee. To be considered a specialty coffee, the coffee must score 80 or higher. All Araku ground coffees meet these criteria and are therefore high quality specialty coffees.
Micro-Climate organic coffee is available :
- In a 200G tin of ground coffee and beans
- In 200G pouch of ground coffee and beans
- In a 1kg pouch of coffee beans

All these packaging are airtight and guarantee you fresh coffee at all times.