Rediscover the subtle notes of caramel, butter and chocolate of Selection specialty coffee in an organic coffee capsule version. Nespresso compatible (except Vertuo), our organic coffee capsules are biodegradable and aluminum-free. Our organic coffee capsules are easily recyclable. Biodegradable, they are made entirely from organic waste such as corn starch, potato starch, cane sugar and beetroot. Selection organic coffee capsules are "Home Compost" certified, which means that they decompose completely within 20 weeks under domestic conditions, at room temperature, in your own compost. Enjoy exceptional coffee while respecting the environment with Araku Coffee recyclable coffee capsules.

In batches of 10, each pure Arabica Selection coffee capsule is hermetically sealed, thus preserving the freshness and quality of your specialty coffee.
Notes : Aromas of caramel, butter and dark chocolate.
Process : 35% natural / 65% washed coffee
Roasting : Strong
Variety : Pure Arabica coffee
Origin : Indian coffee
SCA Score : Specialty Coffee +86.5
Label : Organic coffee / Fair trade coffee
Altitude : +1000 meters
Harvest : 100% Manual
Agroforestry : Cultivated under diversified shade, with a majority of silver oaks intertwined with pepper trees
Packaging : Box of 10 biodegradable and Nespresso compatible coffee capsules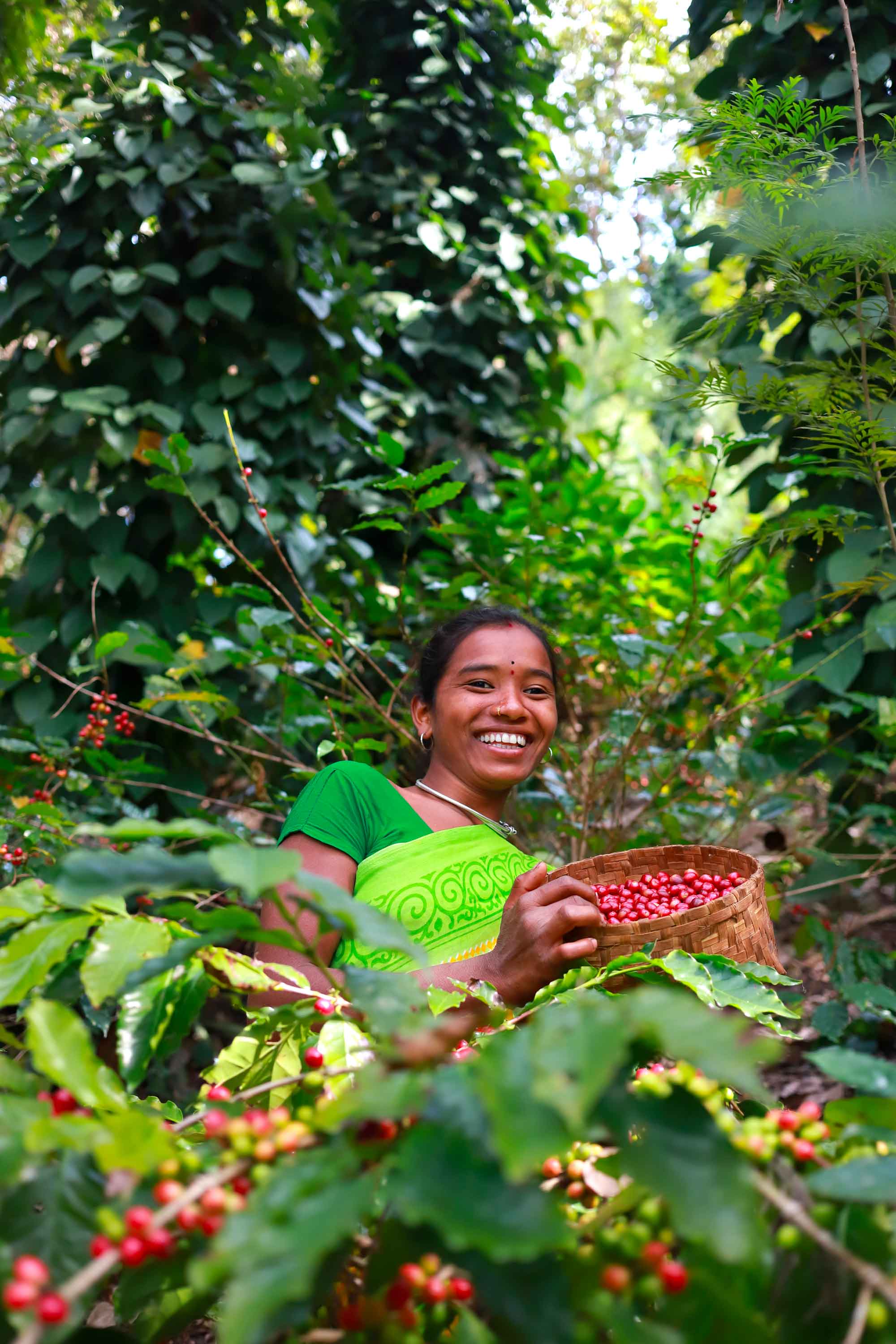 VANTHALA family, village of Kabada Bodaput
This couple of farmers, accompanied by their two sons and three daughters, all now married, enjoy an exceptional reputation in the world of organic coffee plantations. Their expertise in shade management and meticulous pruning of their coffee trees is unmatched. They take meticulous care of their plot, which shows no trace of disease, thanks to appropriate mulching and flourishing biodiversity, favored by soil rich in humus.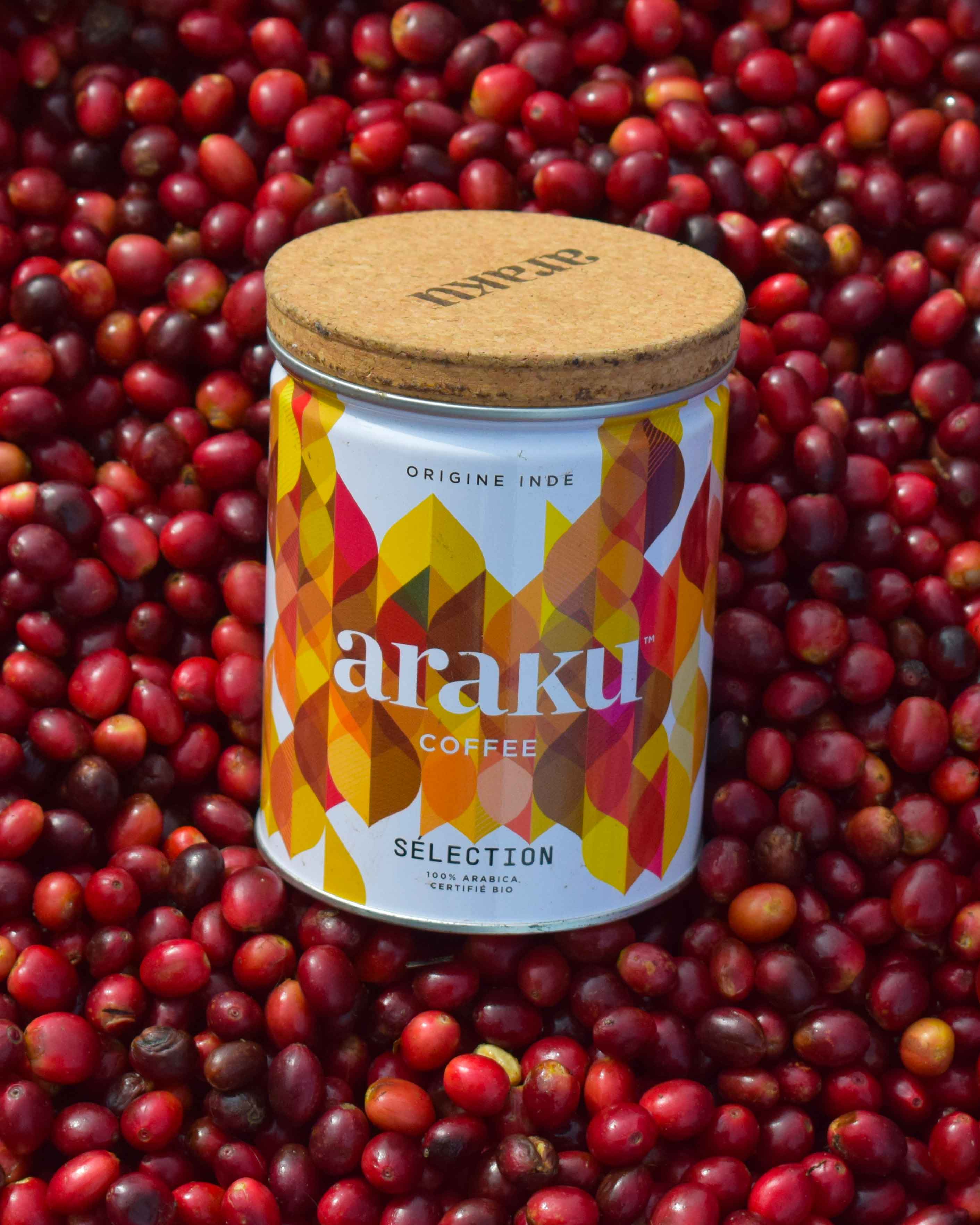 Biodegradable coffee capsules Selection
Our organic coffee capsules are made from biodegradable materials such as corn starch, potato starch and other organic components, making them fully compostable. After enjoying your pure Arabica coffee, simply place the coffee capsule in your home compost. In just 20 weeks, it will decompose naturally, thus contributing to the preservation of the ecosystem. If you do not have a composter at home, you can place used recyclable coffee capsules in the bin dedicated to organic waste or at a specific collection point for green waste.
Selection organic coffee is a pure Arabica of exceptional quality, grown according to the principles of regenerative agriculture. It is certified specialty coffee with a tasting score of 86.5 awarded by the SCA (Speciality Coffee Association). This certification guarantees the high quality of the beans.
Nespresso machines, with the exception of the Vertuo series, are compatible with Sélection Indian coffee capsules.
Selection specialty coffee offers a variety of options to satisfy your preferences. Whether you want to enjoy whole bean or ground coffee, you can find them in 200G tins, as well as 200G and 1kg pouches. In addition, our range of organic coffee capsules compatible with Nespresso machines is entirely ecological, as they are compostable and biodegradable. Our Nespresso compatible biodegradable coffee capsules are available in boxes of 10, 100 or individually.