Find your favorite Selection organic coffee and its balanced notes of caramel, butter and dark chocolate in a single coffee capsule version. 100% plant-based, the coffee capsules are biodegradable, aluminum-free and compatible with Nespresso machines (except Vertuo).

Made entirely from organic waste such as corn starch, potato starch, cane sugar and beetroot, organic coffee capsules are completely biodegradable and compostable at home. Signature organic coffee capsules are "Home Compost" certified, meaning they fully decompose within 20 weeks under domestic conditions, at room temperature, in your own compost.

Enjoy exceptional coffee while respecting the environment with Araku Coffee recyclable coffee capsules.

Notes : Aromas of caramel, butter and dark chocolate.
Process : 35% natural / 65% washed coffee
Roasting : Strong
Variety : Pure Arabica coffee
Origin : Indian coffee
SCA Score : Specialty Coffee +86.5
Label : Organic coffee / Fair trade coffee
Altitude : +1000 meters
Harvest : 100% Manual
Agroforestry : Cultivated under diversified shade, with a majority of silver oaks intertwined with pepper trees
Packaging : Nespresso compatible biodegradable coffee capsules individually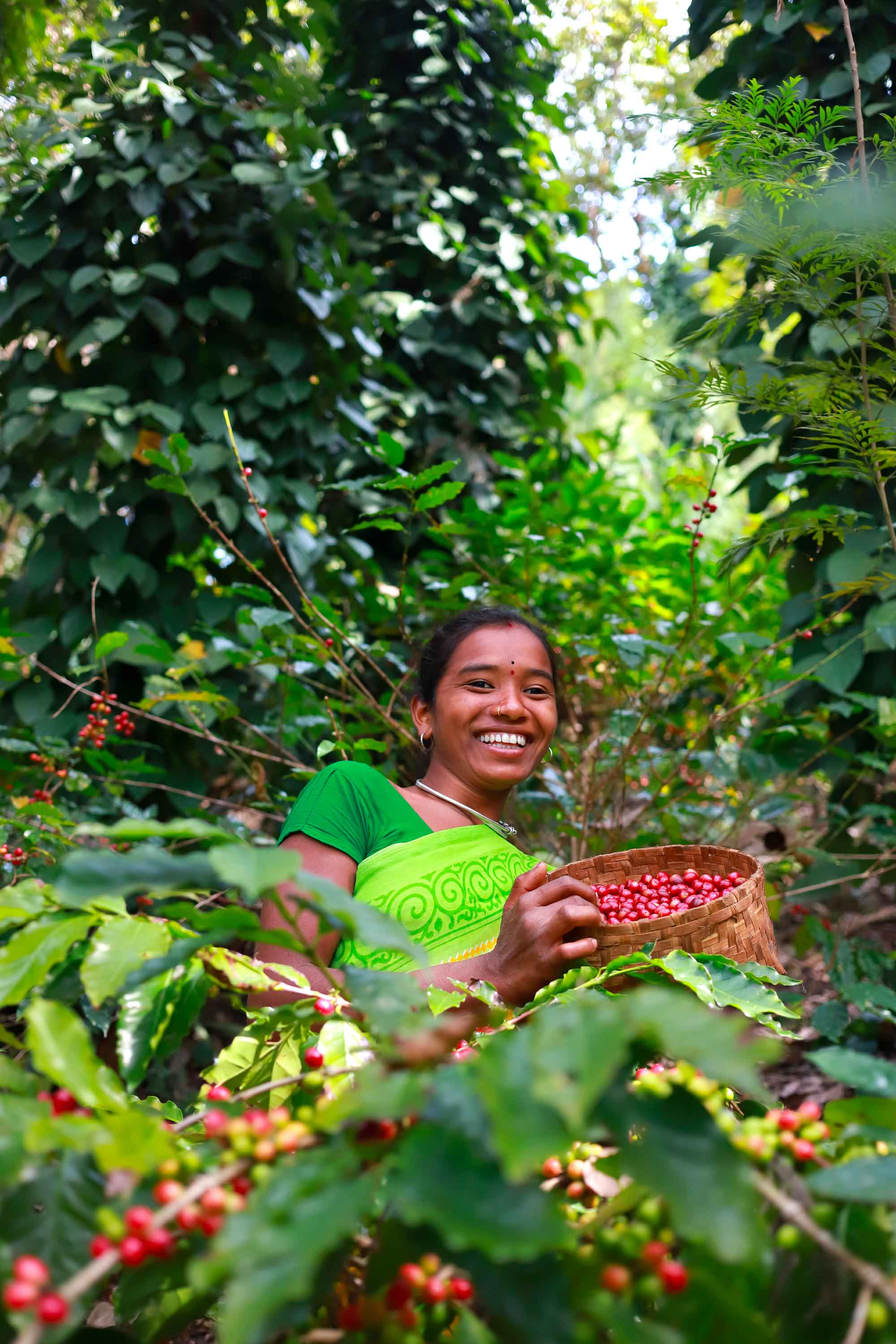 VANTHALA family, village of Kabada Bodaput
At the heart of their plot, this couple of farmers devote attention to every detail. Thanks to adequate mulching and flourishing biodiversity, favored by soil rich in humus, the plot radiates vitality. This meticulous attention helps preserve the health of the coffee trees, which have never shown any trace of disease. This couple's reputation and unrivaled expertise in shade management and careful pruning of coffee trees distinguish them among the best farmers in the plantation business.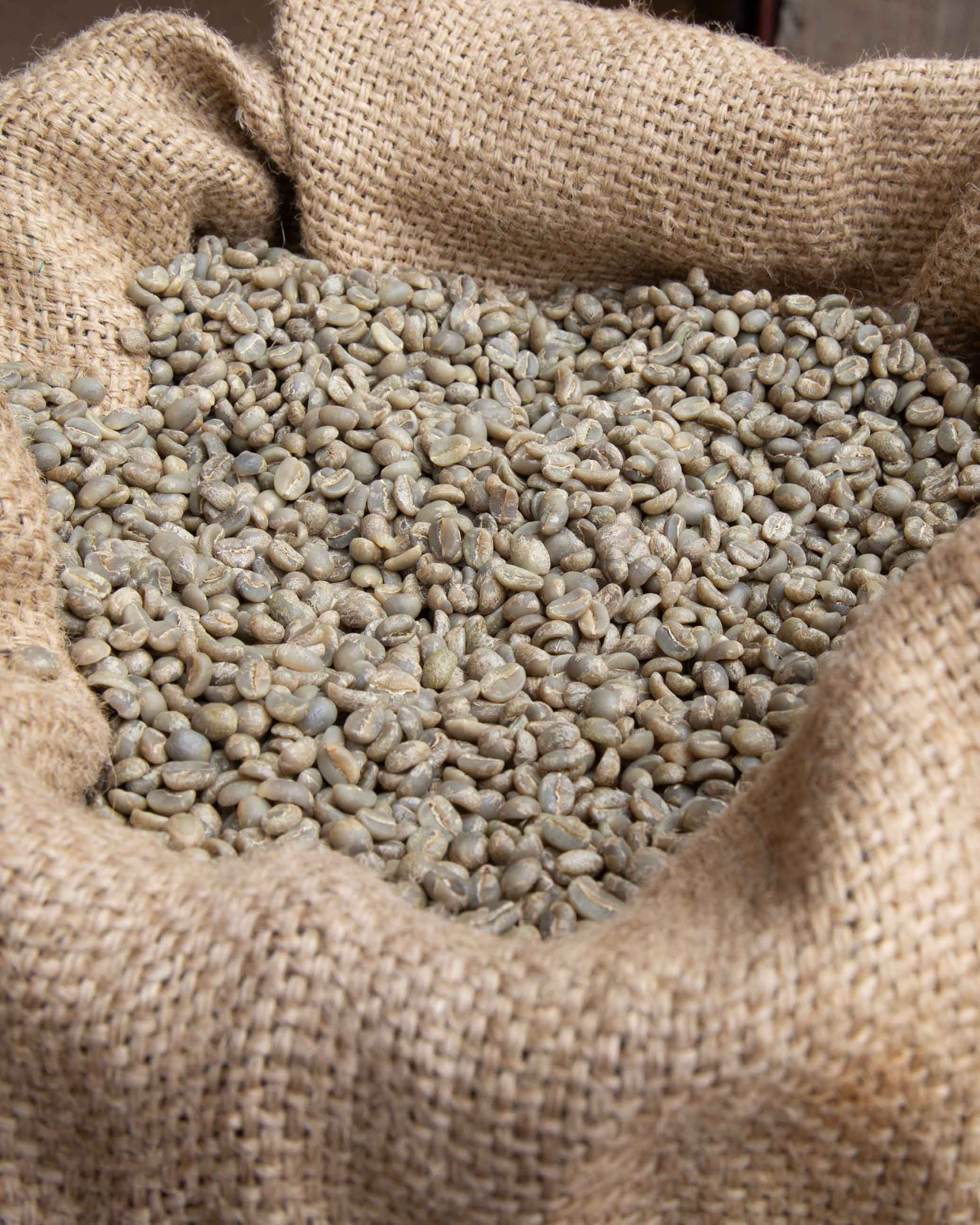 Specialty Coffee Selection : organic coffee capsules
Specialty coffees, among the best in the world, must obtain a minimum score of 80/100 according to the rigorous sensory criteria of the Specialty Coffee Association (SCA). This evaluation attests to their excellence, their unique flavors and their meticulous preparation. Thus, being considered a specialty coffee is an undeniable recognition of quality.

Selection organic coffee capsules offer you, thanks to their 100% plant-based packaging, a fresh specialty coffee. Nespresso compatible, these aluminum-free coffee capsules will be ideal for preparing your coffee quickly while guaranteeing its freshness, quality and aromas of this exceptional coffee.
All Indian coffee plots in the Araku Valley were analyzed and measured to classify them according to common criteria. Thanks to this study, we identified 6 distinct terroirs based on sunshine, soil quality, altitude and vegetation. The specificities of these terroirs offer pure Arabica Sélection coffees aromas with a unique character that allow this specialty coffee to be recognizable among all. The pure Arabica Sélection coffee plantations are distinguished by their sunshine and their soil rich in humus making the coffee cherries particularly sweet and concentrated.
To guarantee fast, accessible organic specialty coffee everywhere, Sélection organic coffee capsules are designed to fit most Nespresso machines, with the exception of those in the Vertuo range.
Offering different options, Indian Selection coffee adapts to your preferences. Whether you need whole bean or ground coffee, our specialty pure Arabica coffee is available in 200G cans, as well as 200G and 1kg sachets. In addition, our Nespresso compatible biodegradable coffee capsules are available in boxes of 10, 100 or individually.