Enjoy your favorite specialty coffee with caramel, butter and dark chocolate flavors in a pack of 100 coffee capsules. Nespresso compatible (except Vertuo), our Selection organic coffee capsules are biodegradable and aluminum-free.

Made entirely from organic waste such as corn starch, potato starch, cane sugar and beetroot, our coffee aspules are biodegradable and compostable at home. Selection organic coffee capsules are "Home Compost" certified, meaning they fully decompose within 20 weeks under domestic conditions, at room temperature, in your own compost.

Enjoy exceptional coffee while respecting the environment with Araku Coffee recyclable coffee capsules.

Notes : Aromas of caramel, butter and dark chocolate.
Process : 35% natural / 65% washed coffee
Roasting : Strong
Variety : Pure Arabica coffee
Origin : Indian coffee
SCA Score : Specialty Coffee +86.5
Label : Organic coffee / Fair trade coffee
Altitude : +1000 meters
Harvest : 100% Manual
Agroforestry : Cultivated under diversified shade, with a majority of silver oaks intertwined with pepper trees
Packaging : Box of 100 Nespresso compatible biodegradable coffee capsules
VANTHALA family, village of Kabada Bodaput
In their plot, this couple of farmers are devoted to every detail with passion. Thanks to appropriate mulching and thriving biodiversity, the soil is full of humus, giving the plot a vibrant vitality. Their careful attention ensures the health of the coffee trees, which have never experienced the slightest disease. Their reputation and unrivaled expertise in shade management and precise pruning of coffee trees place them among the best in their field.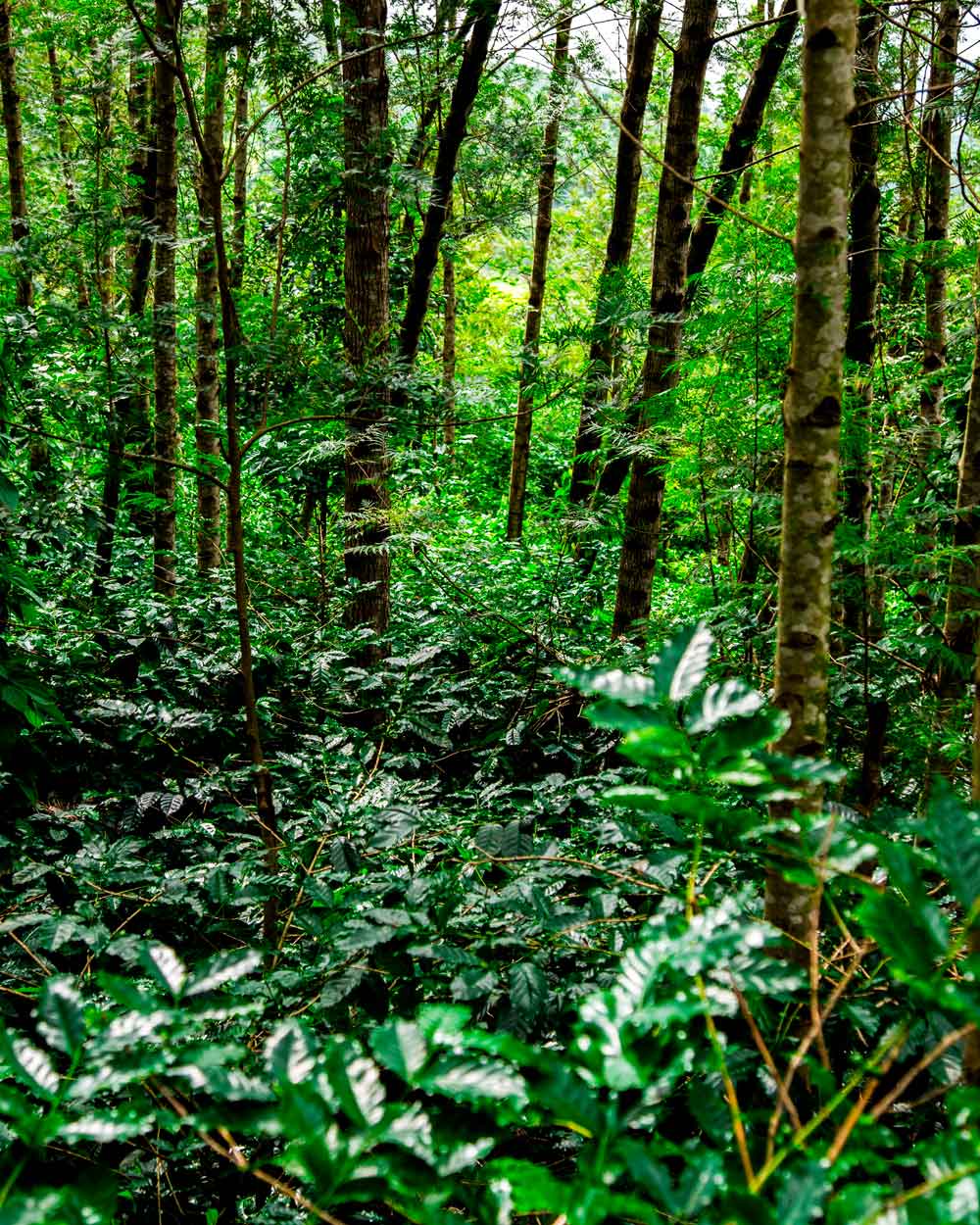 An ecological organic specialty coffee thanks to agroforestry
In specialty coffee plantations where we want to grow ecological coffee, agroforestry is proving to be a sustainable and necessary solution. This practice aims to combine the cultivation of shrubs (coffee trees do not reach more than 2 meters high) with the cultivation of trees which provide them with necessary shade. It harmoniously weaves a fertile ecosystem where trees and plants coexist in balance, creating habitats for many species.

At Araku, more than 30 million trees have already been planted and all our ecological coffees come from agroforestry. Our Indian coffees are pure organic Arabica coffees which promote the well-being of our coffee farmers, the planet and our consumers.
Our specialty coffee does not have the usual expiry date (best before date) for fresh products, but a best before date (best before date). In fact, unlike a bottle of water or a packet of pasta, Sélection organic pure arabica coffee does not expire in the same way. Well preserved in their 100% vegetable packaging, Sélection organic coffee capsules are airtight and guarantee freshness for as long as possible. However, although our pure Arabica coffee beans can be consumed several months after having exceeded their shelf life, it is preferable to taste it earlier in order to fully benefit from its aromatic intensity.
With the exception of the Vertuo line, Selection pure Arabica coffee capsules are compatible with most Nespresso machines available on the market.
We have thought of all preferences by offering different options for Selection pure Arabica coffee. Whether you prefer beans or ground coffee, you can find them in 200G tins or in 200G and 1kg pouches. If you prefer quick preparation methods, we have created biodegradable coffee capsules. Our Nespresso compatible capsules, which are 100% compostable, are available in boxes of 10, 100 or individually.