Selection Coffee Beans - 200G pouch
Round and powerful specialty coffee beans for lovers of strong espresso. Notes of caramel, butter and dark chocolate.
Recommended preparation methods :

200G POUCH OF DEEP, GENEROUS AND FULL-BODIED ORGANIC COFFEE BEANS
Araku Selection is a pure organic Arabica coffee which offers a perfect balance between power and roundness, with a slight hint of bitterness. Its aromas of caramel, butter and dark chocolate unfold and are highlighted by strong roasting. It therefore lends itself ideally to Moka or Espresso preparations. This specialty coffee bean comes from carefully selected plots, guaranteeing you exceptional quality.
Thanks to our airtight packaging in 200G pouch, your specialty coffee will preserve all its aromatic complexity.
Notes : Aromas of caramel, butter and dark chocolate.
Process : 35% natural / 65% washed coffee
Roasting : Strong
Variety : Pure Arabica coffee
Origin : Indian Coffee
SCA Score : Specialty Coffee +86.5
Label : Organic coffee / Fair trade coffee
Altitude : +1000 meters
Harvest : 100% Manual
Agroforestry : Cultivated under diversified shade, with a majority of silver oaks intertwined with pepper trees
Packaging : Coffee beans in pouch (200G)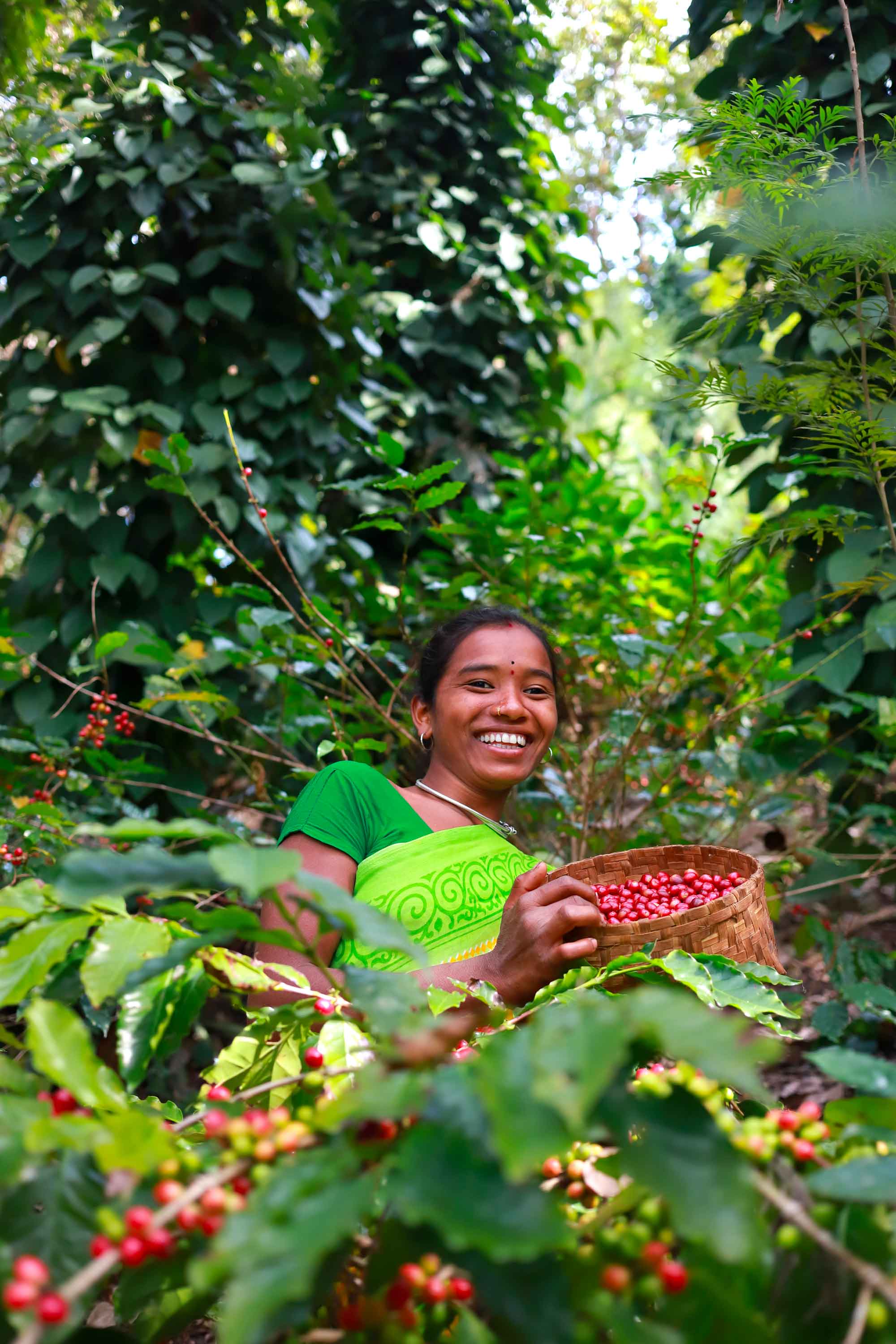 VANTHALA family, village of Kabada Bodaput
At the heart of a neat plot, this couple of Indian coffee producers stands out for their unrivaled expertise in mastering shading and careful pruning of coffee trees, offering exceptional pure Arabica coffee. Their reputation testifies to their unfailing commitment. Thanks to adequate mulching and flourishing biodiversity, favored by soil rich in humus, the vitality of the plot is brilliant. Their meticulous attention guarantees incomparable quality to this specialty coffee.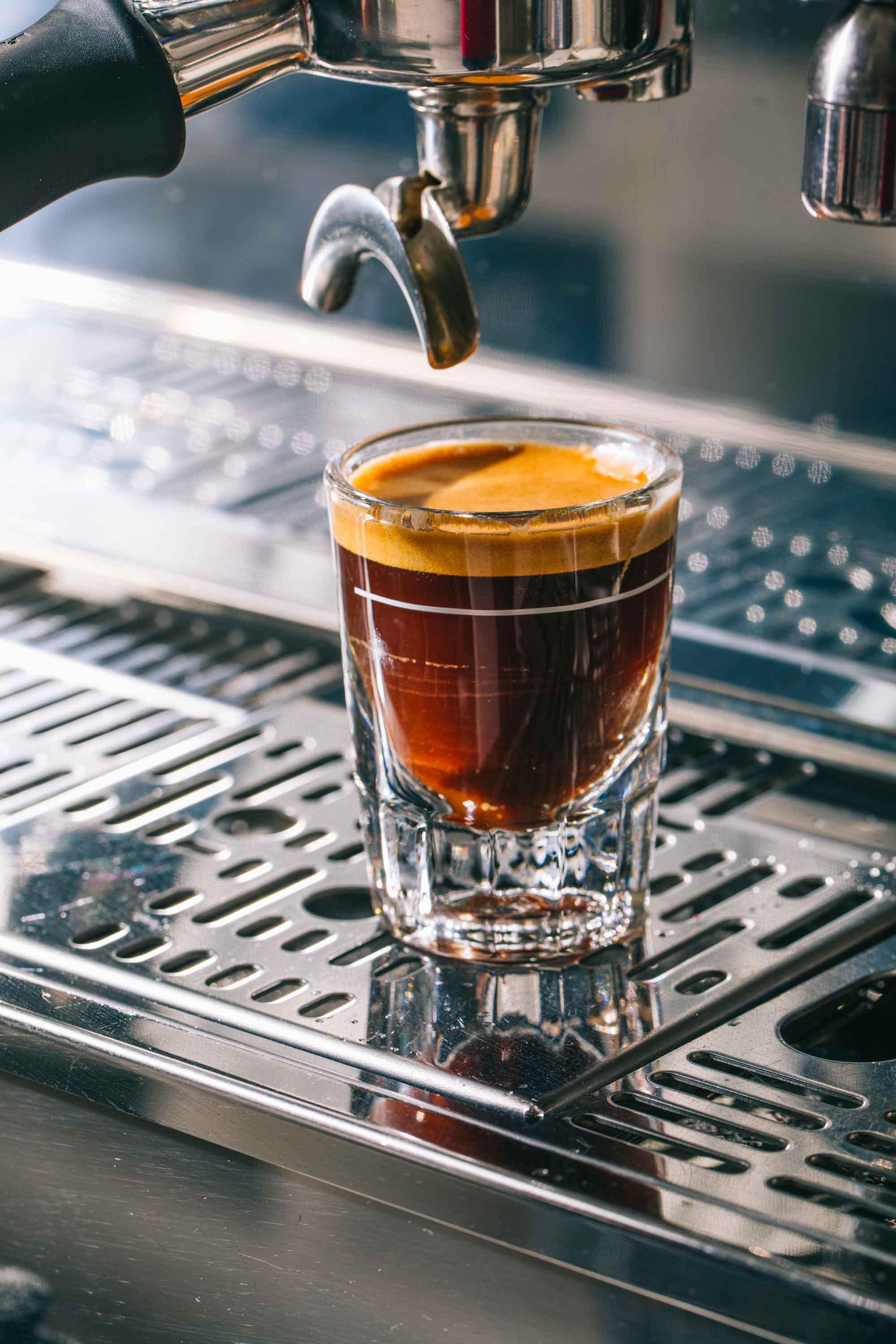 Preparing an espresso with Selection coffee beans: extraction time
The extraction time is crucial when preparing an espresso with Selection coffee beans. It corresponds to the length of time the water is in contact with the coffee and directly influences the aromas, flavor and texture of your specialty coffee. Too short an extraction time will result in under-extracted, bland coffee, while too long an extraction time will result in bitter, unpleasant coffee. It is therefore essential to control the extraction time to adjust the flavor profile of your espresso.
For Selection coffee beans, we recommend an extraction time of 25 seconds to achieve the best tasting notes.
Selection specialty coffee is an Arabica coffee bean that is specially adapted to the espresso method. With its intense roasting, it offers rich and deep aromas that are fully revealed in each cup. The careful selection of its beans guarantees ideal concentration and intensity for espresso, thus offering a powerful and tasty drink.
Although Selection specialty coffee offers a more refined taste experience and more environmentally friendly production practices, it is not inherently healthier than regular coffee. However, specialty coffee may have some potential health benefits over regular coffee, depending on certain variables :
Coffee bean quality : Specialty coffee is produced from carefully grown, hand-harvested and carefully processed premium coffee beans.
Organic Growing : Specialty coffees are grown using organic practices, without the use of pesticides or chemical fertilizers unlike some conventional coffees.
Freshness : Specialty coffee is roasted in small batches and sold within a short time after roasting, allowing you to enjoy fresher, more aromatic Arabica coffee. Recent roasting can also further preserve the antioxidants naturally found in organic coffee beans.
Transparency and traceability : Specialty coffee emphasizes traceability and transparency in the supply chain.
Our specialty organic Selection coffee is available in different formats :
- 200G tin in bean and ground coffee version
- 200G and 1kg pouches in bean and ground coffee versions
- Compostable Nespresso capsules sold individually, in boxes of 10 or 100.