Ground Coffee Selection - 200G Pouch
Round and powerful specialty ground coffee for lovers of strong espresso. Notes of caramel, butter and dark chocolate.
Recommended preparation methods :

200G POUCH OF DEEP, GENEROUS AND FULL-BODIED ORGANIC GROUND COFFEE
Selection is a specialty ground coffee that offers harmony between power and roundness. The aromas of caramel, butter and dark chocolate develop delicately in this pure Arabica coffee. Sélection organic specialty coffee comes from carefully selected plots, demonstrating particular attention to its quality. Thanks to its intense roasting, it is specially recommended for preparation in Moka or Espresso.
Notes : Aromas of caramel, butter and dark chocolate.
Process : 35% natural / 65% washed coffee
Roasting : Strong
Variety : Pure Arabica coffee
Origin : Indian coffee
SCA Score : Specialty Coffee +86.5
Label : Organic coffee / Fair trade coffee
Altitude : +1000 meters
Harvest : 100% Manual
Agroforestry : Cultivated under diversified shade, with a majority of silver oaks intertwined with pepper trees
Packaging : Ground coffee pouch (200G)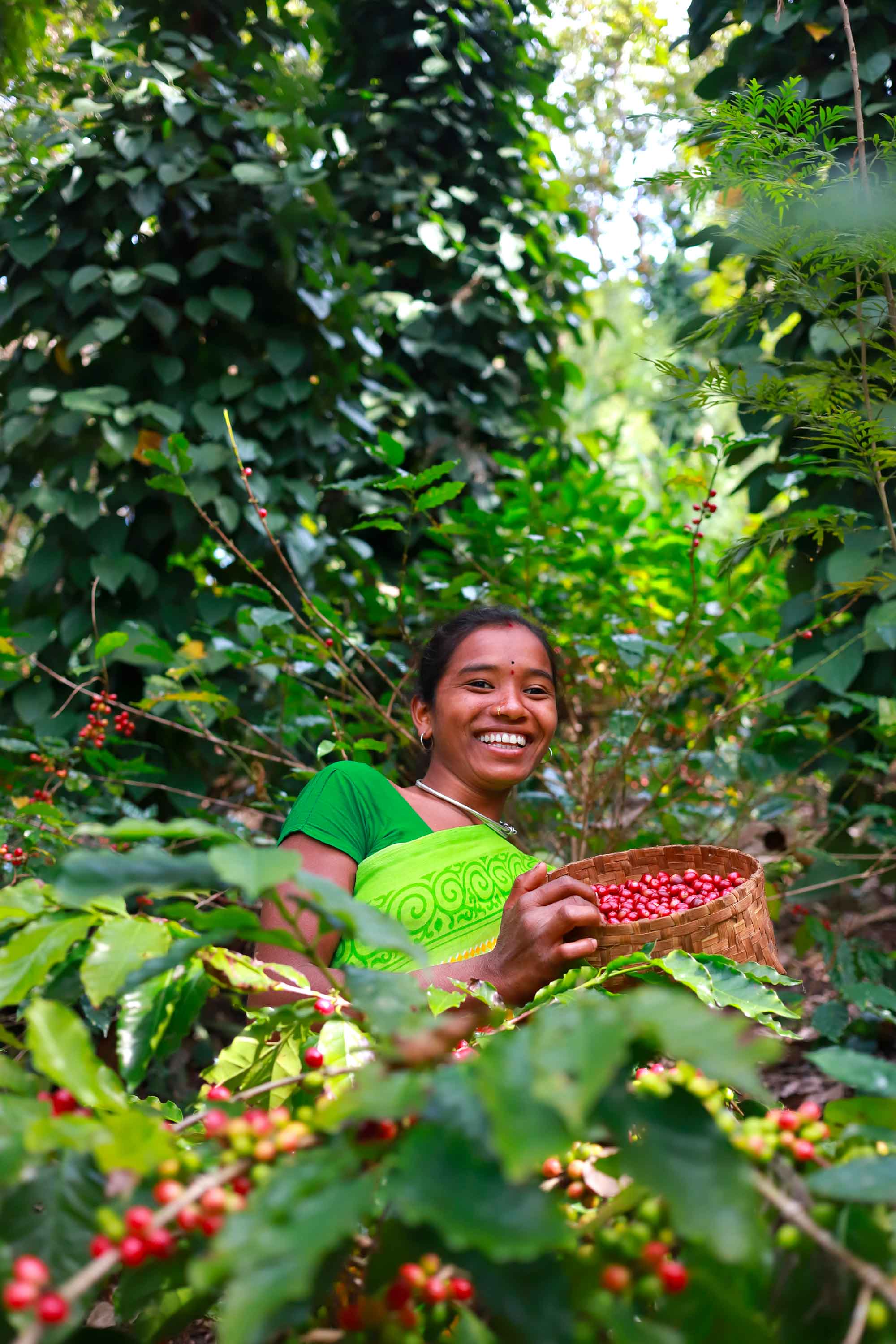 VANTHALA family, village of Kabada Bodaput
This couple of organic specialty coffee producers enjoy a very good reputation due to their excellent shade management and the very careful pruning of their coffee trees, preventing any trace of disease. Their plot is maintained with great care, supporting a flourishing biodiversity, thanks to a soil rich in humus, which makes it possible to obtain exceptional organic ground coffee.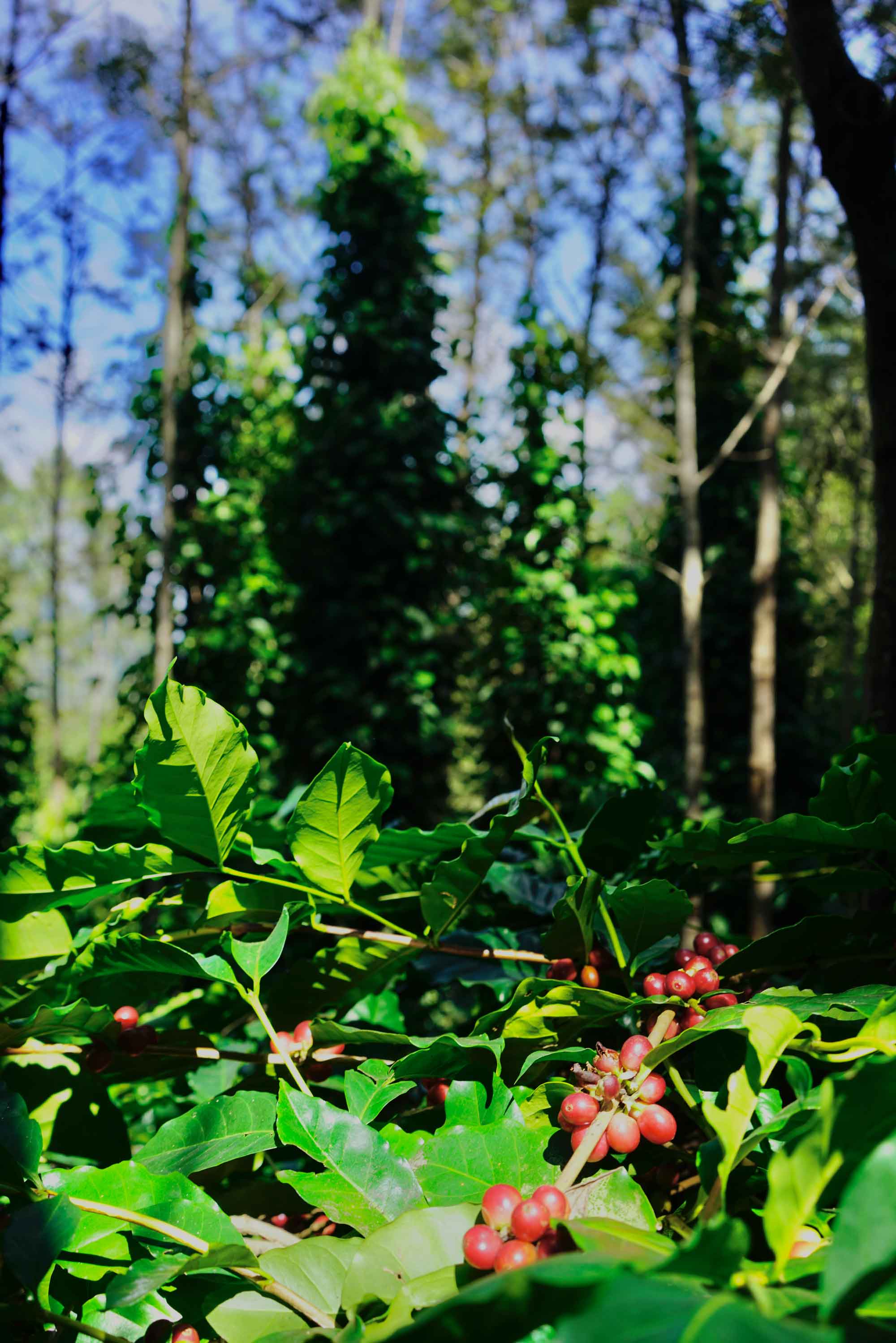 Araku : organic specialty coffees
All our coffees, whether ground, beans or capsules, are organic and grown according to the principles of regenerative agriculture. This particular attention to our environment allows us to bring out all the characteristics specific to the Araku terroir. Organic coffee is grown using environmentally friendly agricultural practices, without pesticides or chemicals. It is certified as such by independent organizations. Key characteristics of an organic coffee include pesticide-free cultivation using natural methods, certification ensuring compliance with organic standards, traceability and transparency on origin and production practices, and careful attention to environmental sustainability.
To store your organic ground specialty coffee optimally and preserve its freshness, here are some tips :
Store it in an airtight container
Avoid direct sunlight
Keep it away from heat
Avoid humidity
Don't refrigerate it

Sélection ground coffee is a pure organic arabica, grown according to the principles of regenerative agriculture. It is certified specialty coffee with a score of +86.5 awarded by the SCA (Speciality Coffee Association). This certification guarantees the exceptional quality of the beans and the rarity of its aromatic profile.
Selection organic specialty coffee is available in different formats to suit your consumption method :
- Selection coffee is available in ground and whole bean versions.
- You can find your organic coffee in a 200G tin of ground coffee or beans and in pouches of ground coffee or beans of 200G and 1kg.
- In compostable and biodegradable Nespresso capsules in bulk, in boxes of 10 or 100.