Signature Coffee Beans - 1KG Pouch
Symbol of the aromatic balance and roundness of our coffees. Notes of chocolate, green pepper and vegetal."
Recommended preparation methods:

1KG POUCH OF GOURMET AND INTENSE ORGANIC COFFEE BEANS
Araku Signature organic coffee beans are characterized by their roundness and aromatic balance. This 100% Arabica coffee, from carefully chosen villages, offers distinct flavors of chocolate, green pepper and vegetal. Its medium roast makes this Indian coffee a versatile choice that is suitable for all preparation methods, including mild or slow coffee methods.
Packaged in an airtight 1KG pouch, these coffee beans are ideal for specialty coffee aficionados who don't want to run out of coffee.
Notes: Aromas of chocolate, green pepper and vegetal.
Process: 100% washed coffee
Roast: Medium
Variety: 100% Arabica Coffee
Origin: Coffee India
SCA Score: Specialty Coffee +86
Label: Organic coffee / Fair trade coffee
Altitude: +1000 meters
Harvest: 100% Manual
Agroforestry: Cultivated under the shade of silver oaks intertwined with pepper trees
Packaging: Coffee beans pouch (1kg)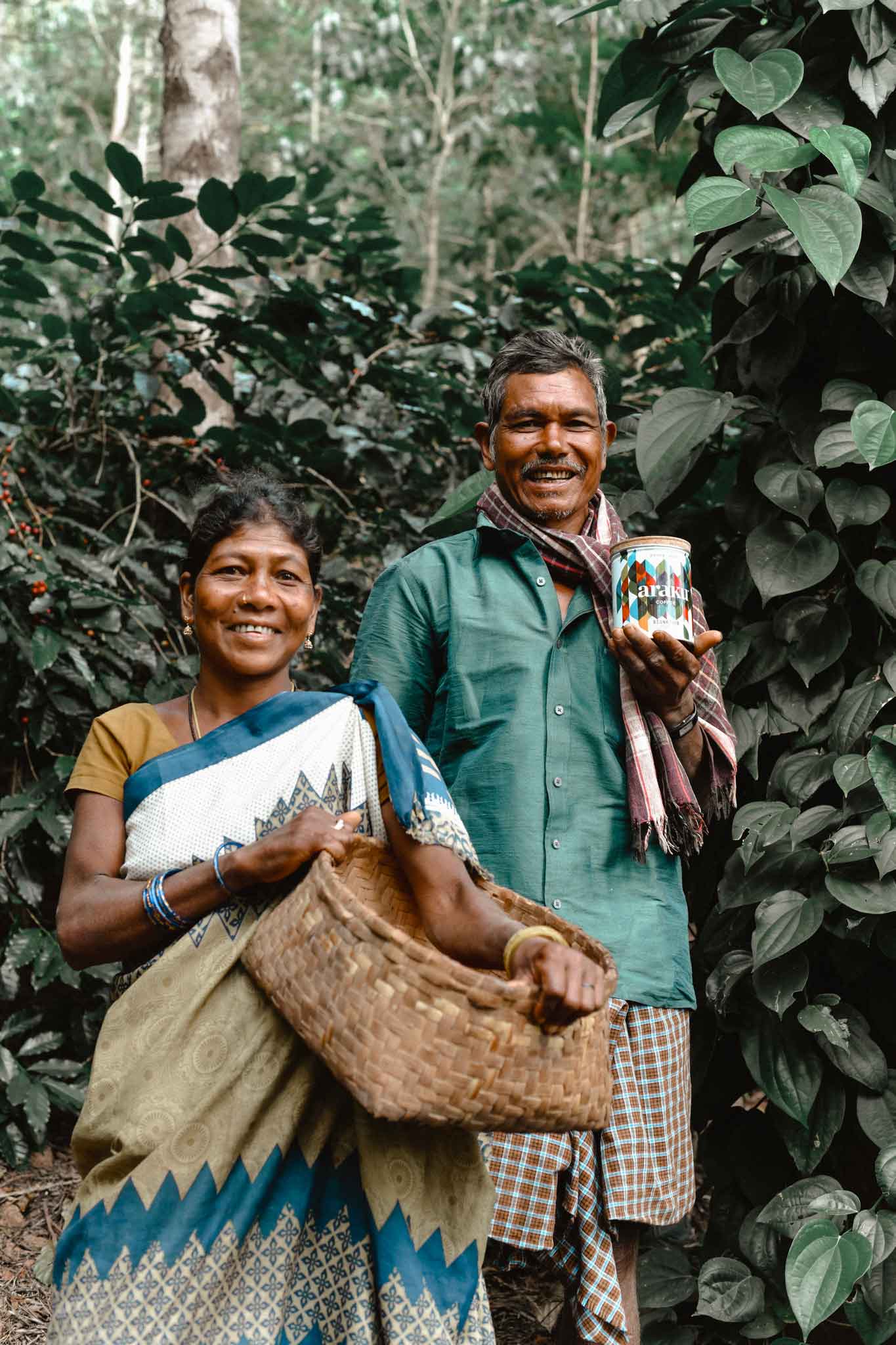 BOYI SIMHADRI, village of Ganjaiguda
The story of Boyi Simhadri and his wife Radha is a testament to the challenges faced over time. Before joining the cooperative, they had to deal with wholesalers who did not give them a fair price for their organic specialty coffee. However, since 2007, thanks to our cooperative, the selling price of their coffee beans has tripled. This allowed them to make significant profits, which were used to build a new house, giving their family of four a more comfortable and warm home.

At Araku Coffee, we are deeply committed to creating a sustainable environment that supports our farmers. We believe in fair compensation for their hard work, because it is thanks to them that we can happily enjoy every cup of specialty coffee.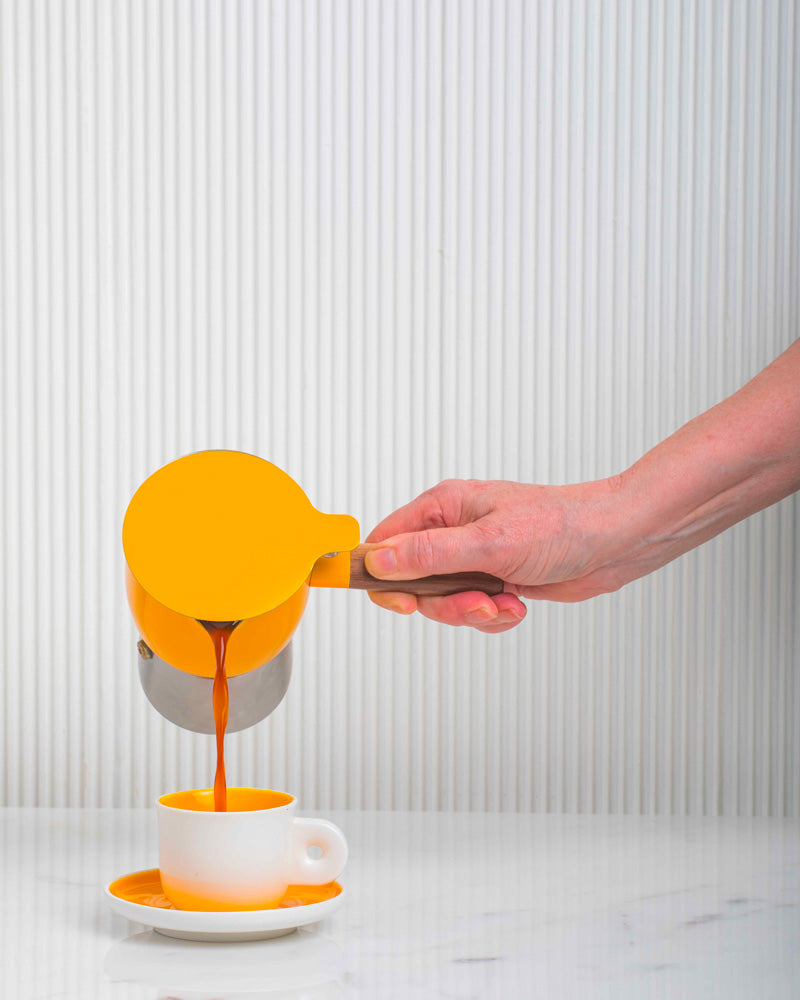 Suggestion for preparing 100% Arabica Signature coffee beans
To start preparing our 100% Arabica Indian coffee, you will need to grind your organic coffee beans to obtain a grind suitable for the desired preparation. With an Italian coffee maker we recommend starting with a ratio of 1:10 between 100% Arabica coffee and water. This means adding 10 grams of water for each gram of Organic Signature Coffee, or approximately 2 teaspoons. For example, for a cup of coffee, you can start with 20 grams of coffee and 200 grams of water. You can experiment with different ratios to find the one that works best for you and get the perfect specialty coffee for you.
The Specialty Coffee Association (SCA) evaluates specialty coffees rigorously, assigning them scores based on strict sensory criteria. To be considered a specialty coffee, it must obtain a minimum score of 80/100, demonstrating its excellence, unique flavors and meticulous preparation. Specialty coffees are the best in the world!
Rated 86 or higher by the SCA (Specialty Coffee Association), the Signature organic 1kg coffee bean pouch is therefore one of the best specialty coffees in the world.
Signature 100% Arabica Specialty Coffee offers a variety of options to suit your preferences. You can choose between the coffee bean version or ground coffee, available in 200G tin, as well as 1kg and 200G pouch of coffee beans. Signature Indian coffee is also available in the form of 100% compostable and biodegradable capsules compatible with Nespresso, available in boxes of 10, 100 or individually. So, you can enjoy Signature organic specialty coffee according to your needs and desires.