Signature Ground Coffee - 200G Pouch
Symbol of the aromatic balance and roundness of our coffees. Notes of chocolate, green pepper and vegetal.
Recommended preparation methods :

200G POUCH OF GOURMET AND INTENSE ORGANIC GROUND COFFEE
Discover our Pouch of Signature Ground organic coffee, symbol of the aromatic balance and roundness of Araku specialty coffees. This 100% organic Arabica coffee, from selected villages, reveals marked aromas of chocolate, green pepper and vegetables. Its medium roast gives it ideal versatility for all preparation methods. Accessible to all, this organic ground coffee is particularly suitable for manual filter coffee makers such as the Chemex or the French press, allowing you to fully benefit from a gentle infusion method (slow coffee).
Notes : Aromas of chocolate, green pepper and vegetal.
Process : 100% washed coffee
Roast : Medium
Variety : 100% Arabica Coffee
Origin : Coffee India
SCA Score : Ground Specialty Coffee +86
Label : Organic coffee / Fair trade coffee
Altitude : +1000 meters
Harvest : 100% Manual
Agroforestry : cultivated under the shade of silver oaks intertwined with pepper trees
Packaging : Ground coffee pouch (200G)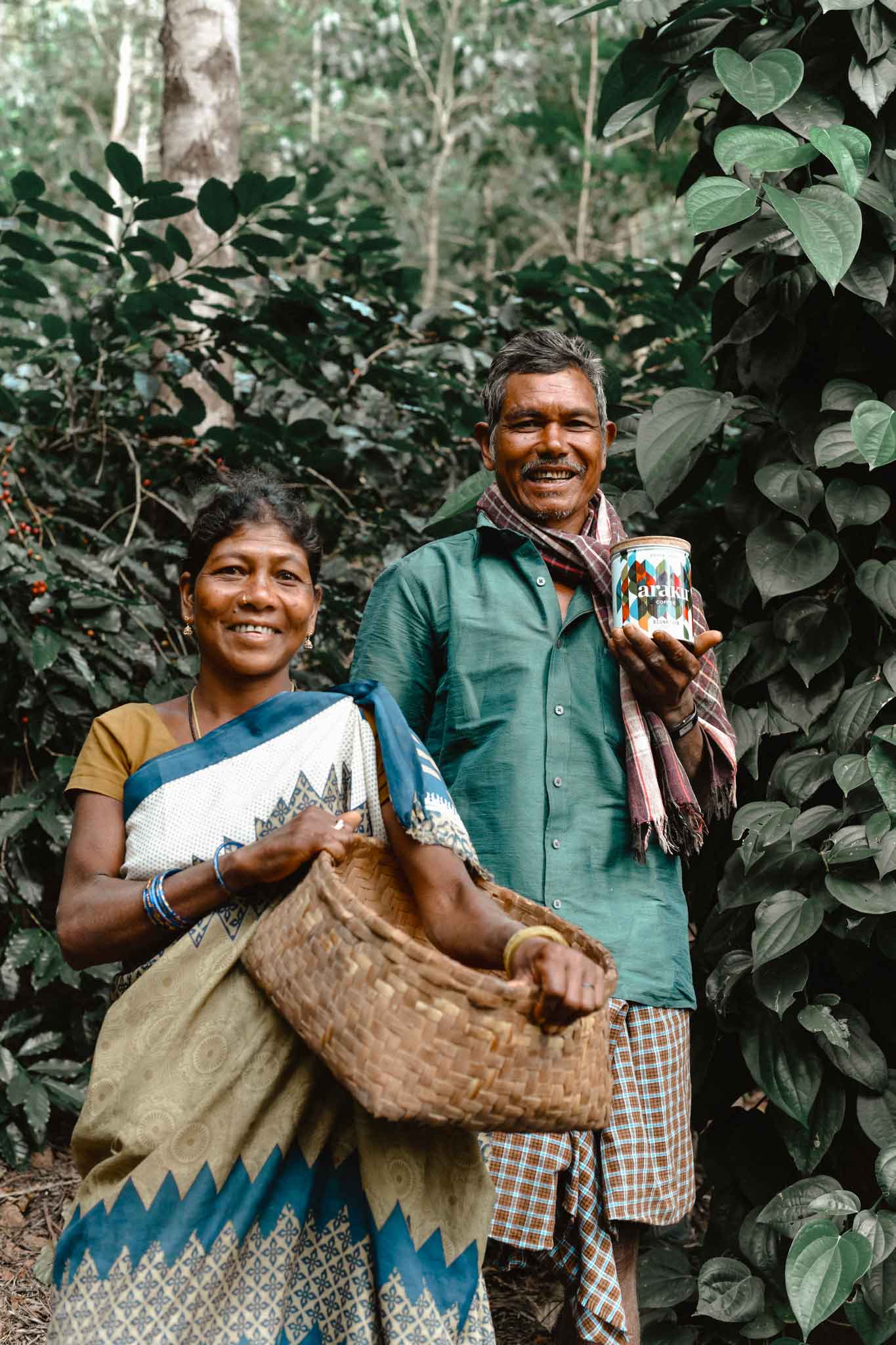 BOYI SIMHADRI, village of Ganjaiguda
"Before the cooperative, our biggest difficulty was the presence of wholesalers who did not give us a fair price for our specialty coffee," says Boyi Simhadri, accompanied by his wife Radha. Since 2007, they have tripled the selling price of their coffee without having to take on the process of transforming the cherries into green coffee beans (a service provided by the cooperative). The profits made from the sale of his specialty coffee were reinvested in building a new, more comfortable house for his family of four.

At Araku Coffee we are committed to creating a sustainable livelihood environment by paying our farmers fairly.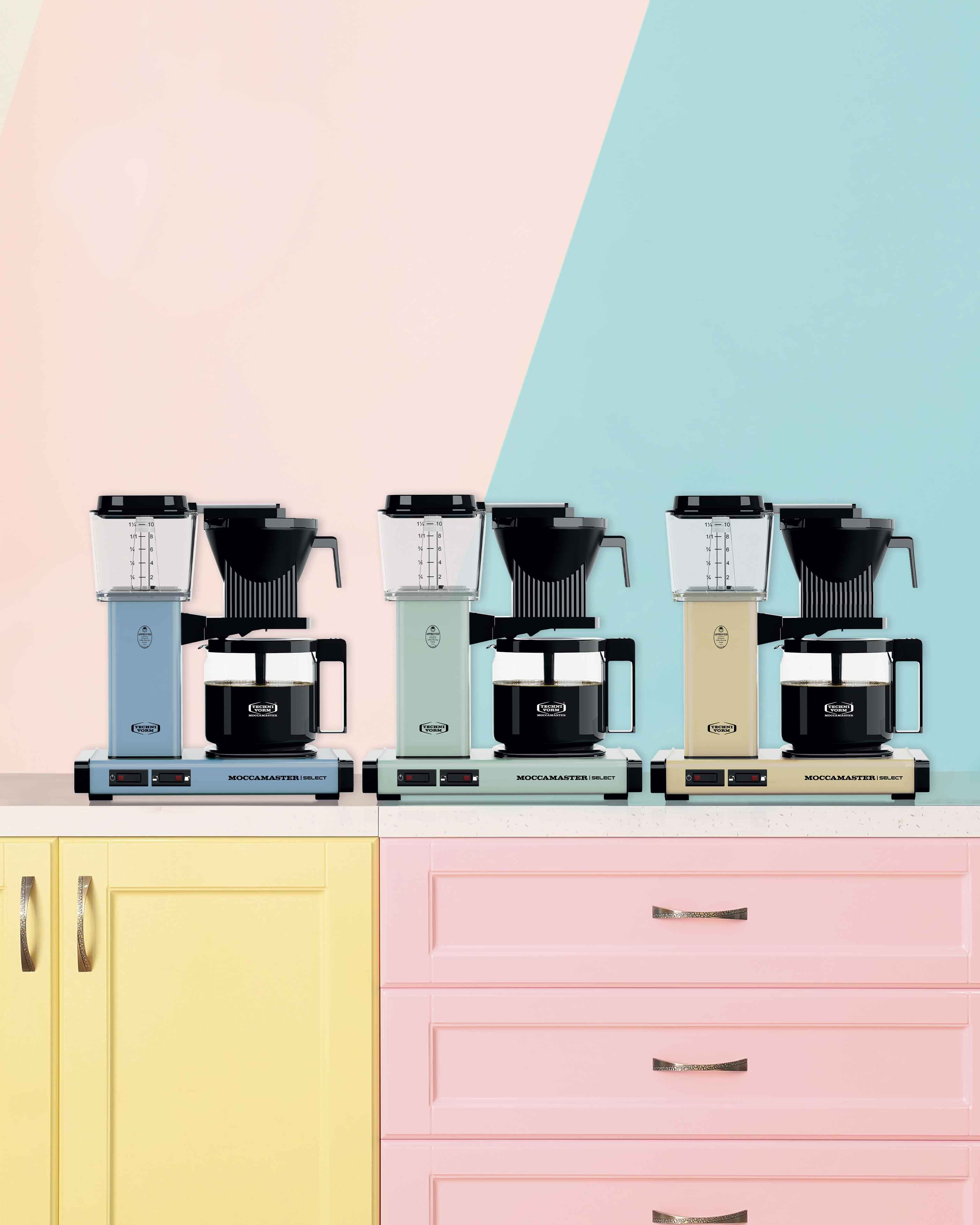 Prepare your ground specialty coffee
To prepare Signature ground coffee, we recommend using an automatic filter coffee maker. This gentle method (slow coffee) allows precise and regular control of your coffee. You will need an automatic filter coffee machine, a sachet of Signature ground coffee, water and ideally a kitchen scale. We suggest starting with a 1:15 ratio of ground coffee to water. This means you need to add 15 grams of water for every gram of ground Arabica coffee, or about 3 teaspoons. Feel free to adjust this ratio according to your personal preferences.
In the process of creating our Signature organic ground coffee, all Araku Highlands coffee plots are carefully analyzed and measured in order to classify them based on common criteria. This study made it possible to identify 6 distinct terroirs, taking into account sunshine, soil quality, altitude and vegetation. Signature organic ground coffee draws its particularity from its high altitude location and the climatic conditions that prevail there. These factors contribute to the rarity of its terroir and its exceptional quality.
Signature Organic Ground Coffee is a true gem among specialty coffees, with an exceptional rating of +86/100 from the Specialty Coffee Association. This recognition attests to its superior quality and incomparable taste. The most demanding specialty coffee lovers will be enchanted by the rich aromas and nuanced flavors of this exceptional coffee.
Signature Organic Specialty Coffee offers a variety of options to satisfy your preferences. Whether they are bags of ground coffee or beans or in the form of boxes, you can find them in formats of 200G and 1kg. In addition, our range of specialty coffee capsules compatible with Nespresso machines is completely ecological, as they are compostable and biodegradable. They are available in boxes of 10, 100 or individually.