Signature Coffee Beans - 200G Pouch
Symbol of the aromatic balance and roundness of our coffees. Notes of chocolate, green pepper and vegetal.
Recommended preparation methods :

200G POUCH OF GOURMET AND INTENSE ORGANIC COFFEE BEANS
The 100% Arabica coffee beans used to prepare Signature Coffee come from carefully selected villages in the Araku highlands of India. This particular attention gives it the balance and roundness so typical of Araku organic specialty coffees. Its medium roasting profile, suitable for all preparation methods, brings out aromas of chocolate, green pepper and vegetal.
Hermetically packaged in a 200G pouch, your specialty coffee will not lose any of its aromas.
Notes : Aromas of chocolate, green pepper and vegetal.
Process : 100% washed coffee
Roast : Medium
Variety : 100% Arabica Coffee
Origin : Coffee India
SCA Score : Specialty Coffee Beans +86
Label : Organic coffee / Fair trade coffee
Altitude : +1000 meters
Harvest : 100% Manual
Agroforestry : Cultivated under the shade of silver oaks intertwined with pepper trees
Packaging : Coffee beans pouch (200G)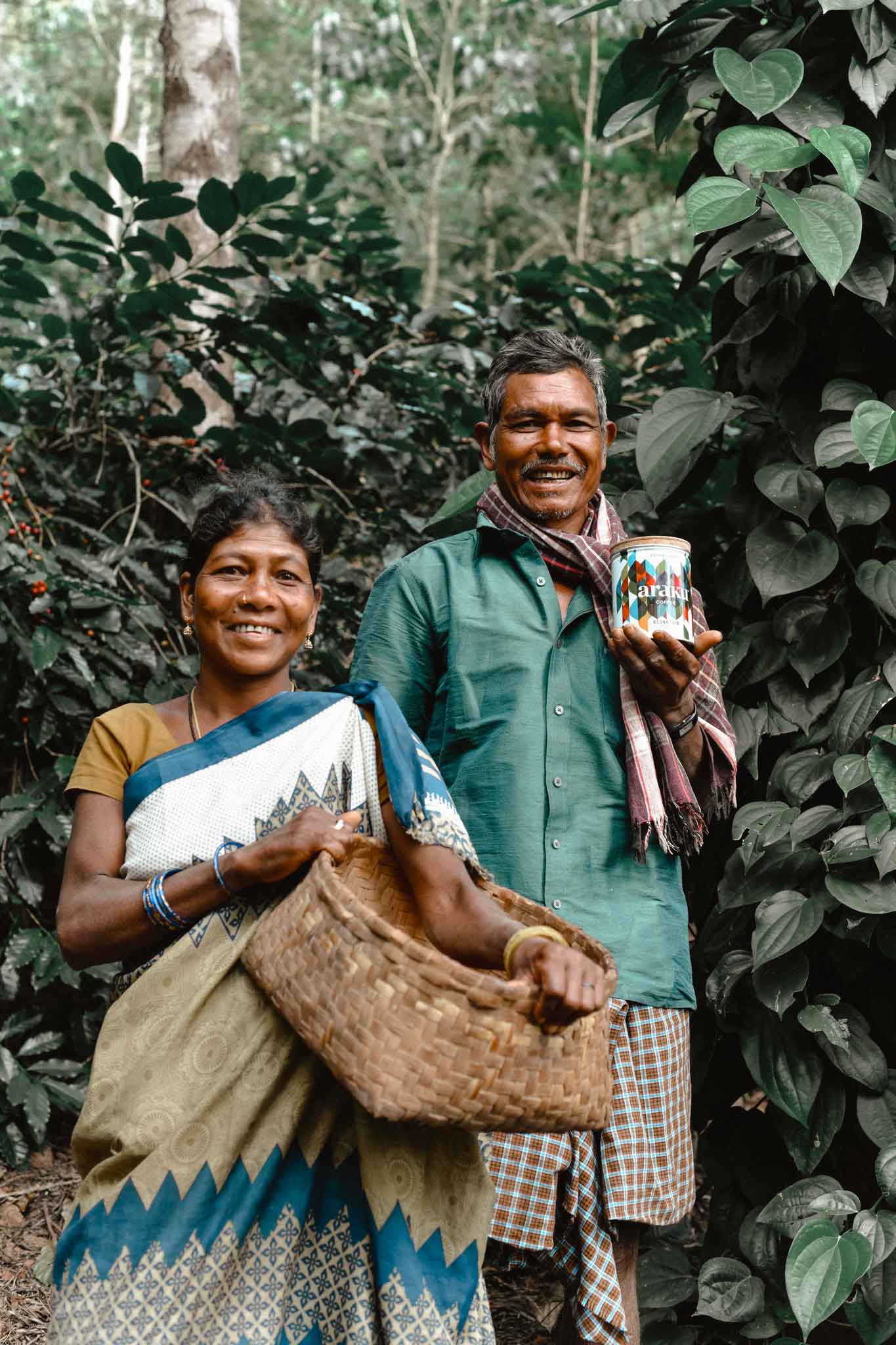 BOYI SIMHADRI, village of Ganjaiguda
"Growing in the shade of silver oaks in the village of GANJAIGUDA, my coffee cherries are full of sugar thanks to the altitude, the richness of my soil and a culture respectful of biodiversity. Our organic specialty coffee obtains very high marks during tastings, thanks to its remarkable sweetness. Before the cooperative, our biggest challenge was the presence of wholesalers who did not give us a fair price for our coffee beans", testifies Boyi Simhadri, accompanied by his wife Radha.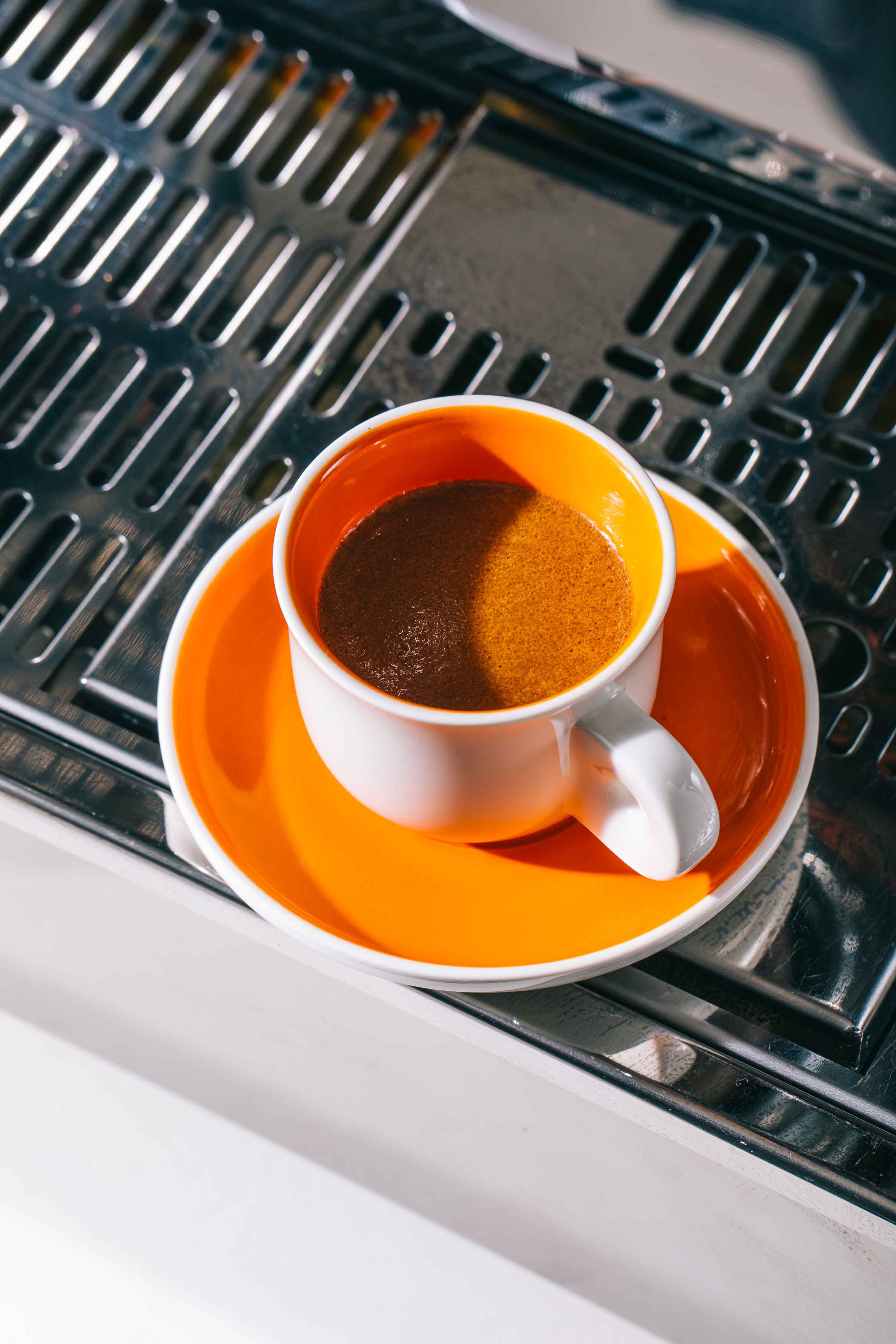 Choose coffee beans for more freshness
It is recommended to grind coffee just before brewing to preserve freshness and achieve optimal flavor. When coffee is pre-ground, it is exposed to air, causing oxidation and degradation of its flavors. By grinding coffee into 100% Arabica beans at the last moment, you preserve these precious aromas and ensure maximum extraction of flavors from your eco-responsible coffee. In addition, the fresh grind allows you to adjust the fineness depending on the chosen preparation method, which directly affects the taste and intensity of the coffee.
Indeed, although it is important to adapt this to your preferences, here are our recommendations:
For infusion by percolation (filter coffee maker), it will be appropriate to grind your organic coffee beans until you obtain a medium-sized grind.
For espresso, your Arabica coffee beans should be ground finely and evenly.
For the Aeropress, you will need to grind your coffee beans to obtain a medium to fine grind.
For cold brewing, we recommend grinding your 100% Arabica coffee beans coarsely.
Grind size is crucial to the flavor of your coffee. Each preparation requires grinding the coffee into organic beans specifically. A coarse grind is suitable for slow brewing, a medium grind is ideal for filtration, and a fine grind is recommended for espresso.
Signature organic bean coffee is one of the best specialty coffee beans in the world. The Specialty Coffee Association gave it a score of +86/100.
Signature specialty coffee gives you a multitude of options to suit your preferences. Whether you want coffee beans to grind yourself or ground coffee, Signature Araku coffee is available in 200G tins or in 200G and 1kg pouches. We have also developed a range of Siganture coffee capsules compatible with Nespresso, fully compostable and biodegradable, available in boxes of 10, 100 or individually.