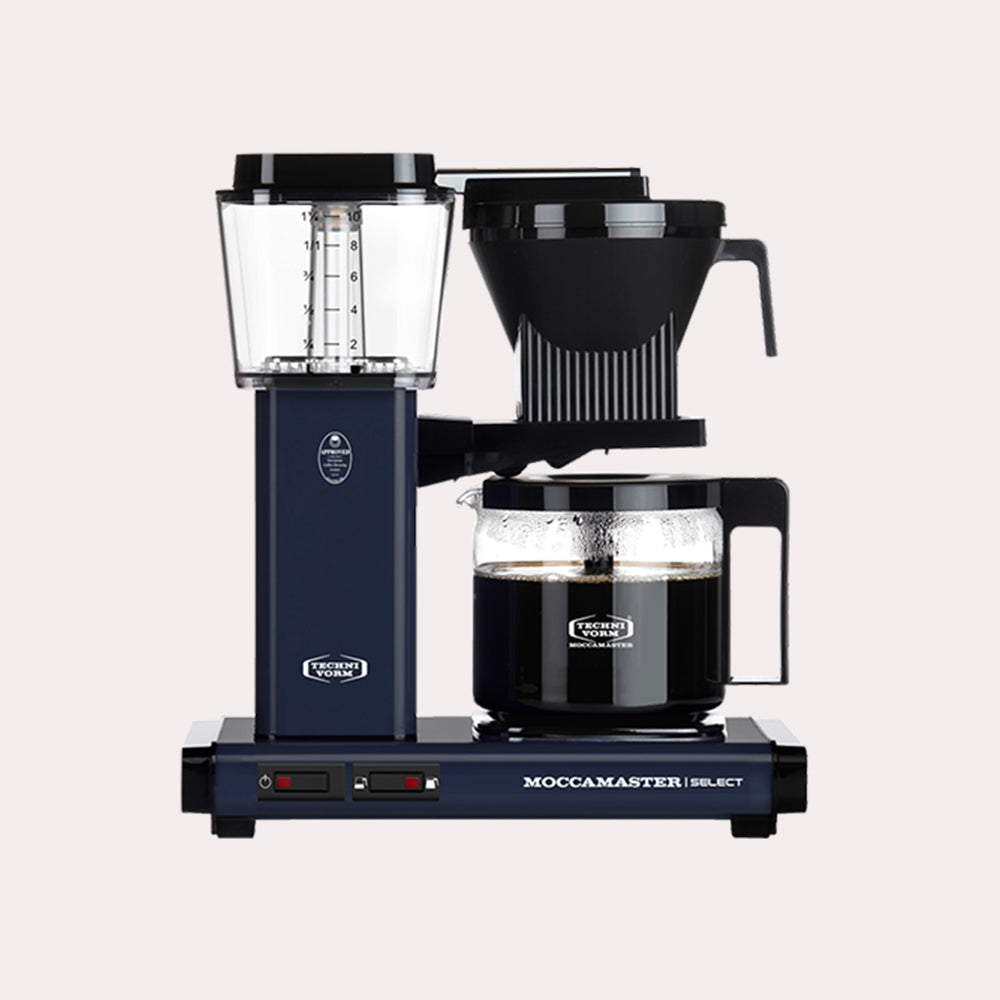 Moccamaster KBG Select Night Blue
The Moccamaster KBG Select Bleu Nuit filter coffee machine is a true gem of Dutch craftsmanship
The Moccamaster KBG Select Bleu Nuit coffee maker is an exceptional filter coffee maker, entirely handmade in the Netherlands. Its retro and minimalist aesthetic ensures an intuitive experience. Easily choose between full or half carafe mode using a dedicated switch. The warming plates automatically regulate the temperature to keep your specialty coffee hot for up to 40 minutes. In a record time of 6 minutes, brew up to 1.25 liters of coffee. The Moccamaster electric filter coffee maker guarantees perfect extraction of aromas thanks to an ideal water temperature ranging between 92°C and 96°C and an infusion time of 5.5 minutes. With its self-mixing lid, the jug ensures a balanced concentration of each cup of filter coffee.
Type of coffee machine: Filter coffee maker
Materials: plastic, glass, stainless steel
Capacity: 1.25L (up to 10 cups of filter coffee)
Power: 1450W
Dimensions: L32 cm x D17 cm x H36 cm
Weight: 3.2Kg
Automatic shutdown: yes
Color: Midnight Blue
Accessories included: glass carafe, filter holder, paper filters
Maintenance: removable and washable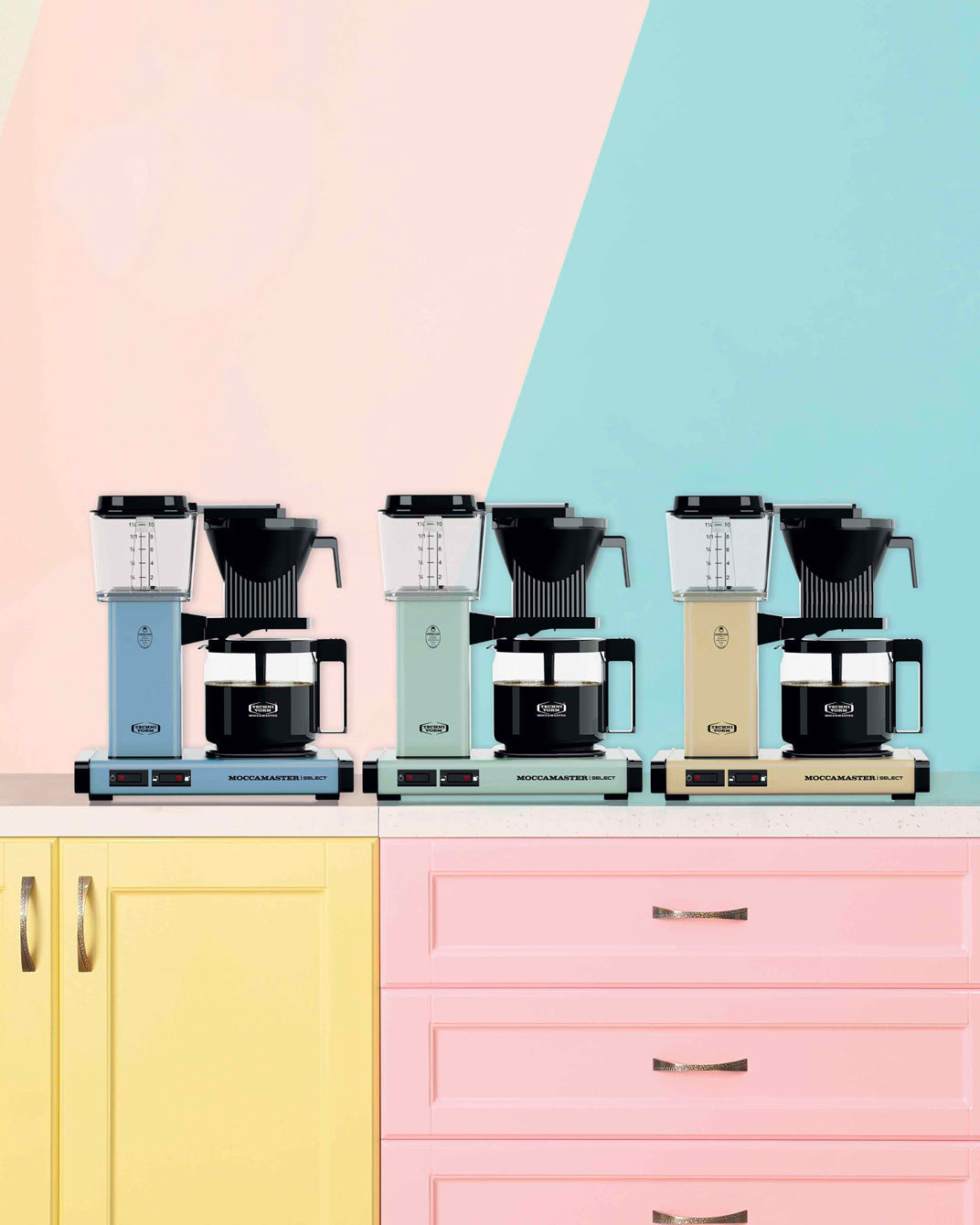 Moccamaster KBG Select Bleu Nuit: The best filter coffee maker on the market
The obvious choice for those looking for an exceptional filter coffee experience, here are some reasons to choose the Moccamaster Bleu Nuit filter coffee machine:

Filter coffee maker perfect for slow coffee: precise brewing to control extraction time and temperature.

Top quality construction from durable materials ensuring a long life for your electric coffee maker.

Specialized certifications attesting to their compliance and performance.

Filter coffee maker with an elegant and timeless design.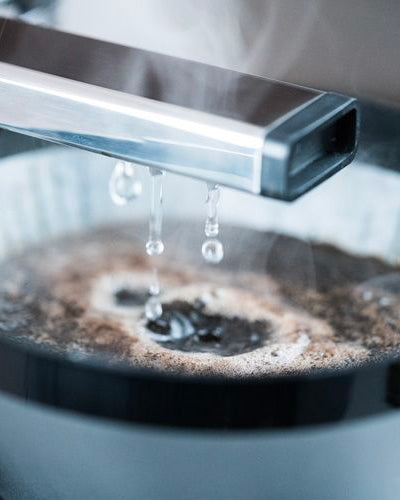 Moccamaster KBG Select Night Blue filter coffee maker: choosing the right coffee
Here are some simple tips for choosing the ideal coffee for your filter coffee. Opt for a quality specialty coffee, choose a light to medium roast to preserve the delicate aromas, favor coffee beans and opt for a fine to medium grind for optimal extraction. By following these tips, you will be able to get the most out of your Moccamaster KBG Select Bleu Nuit filter coffee machine and your Araku specialty coffee.
With a precise extraction time of 5 minutes 30 seconds, the Moccamaster KBG Select Bleu Nuit electric coffee maker ensures a balanced brew that fully reveals the subtle aromas of your specialty coffee.
Thanks to its intelligent heating plate system, the Moccamaster KBG Select Bleu Nuit electric filter coffee maker keeps your filter coffee at the ideal temperature in its carafe for 40 minutes.
To ensure optimal operation of your filter coffee machine, remember to maintain it regularly. Start by wiping down the exterior of your electric drip coffee maker with a damp cloth. After each use, wash the jug, thermos and filter holder thoroughly by hand using a mild detergent. Avoid applying liquids directly to the Moccamaster KBG Select Bleu Nuit filter coffee machine and do not place the glass jug in the dishwasher. Then, to maintain the performance of your blue electric coffee maker, perform internal cleaning at least twice a week. And don't forget to descale your designer filter coffee maker regularly to prevent limescale buildup.