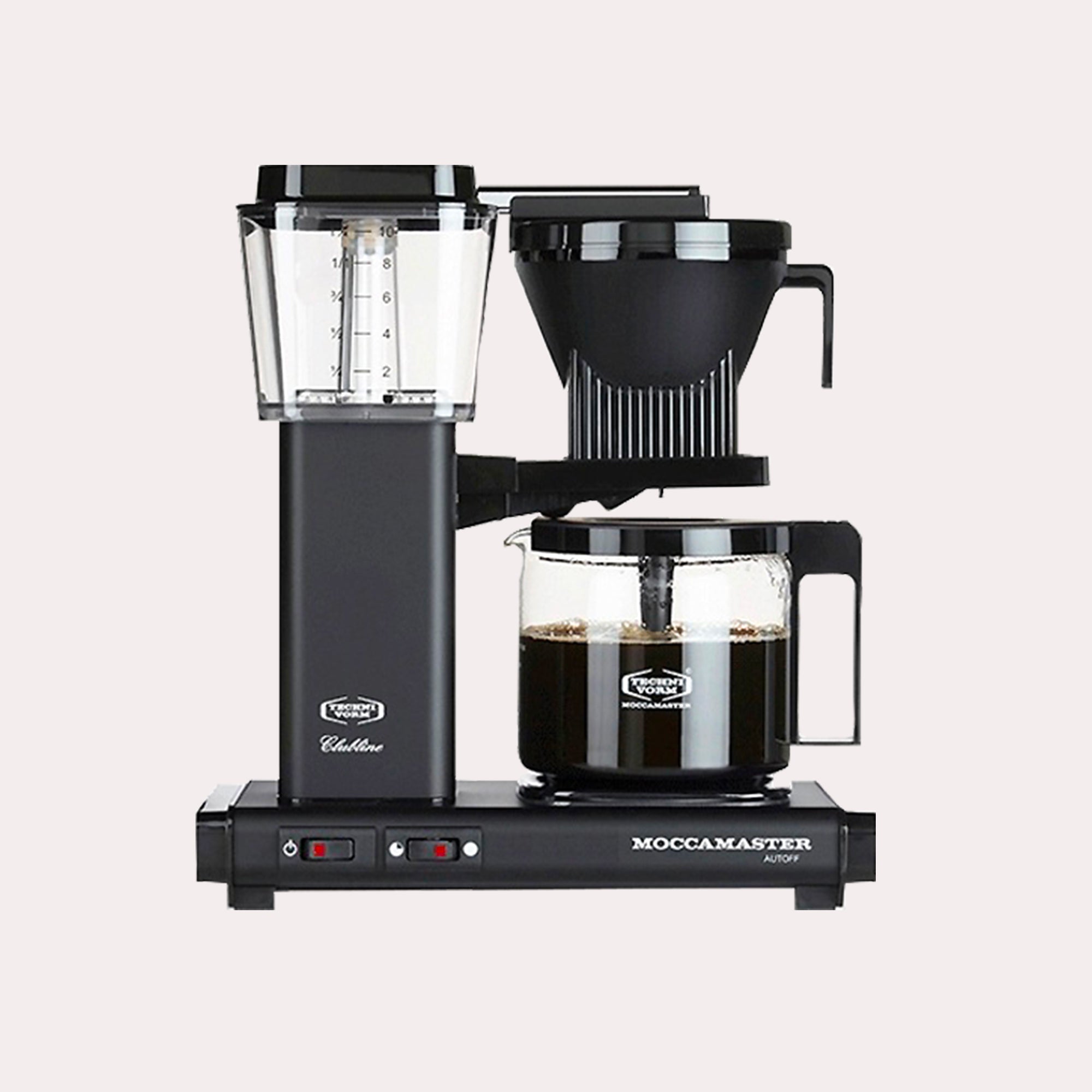 Moccamaster KBG Select Matte Black
An electric coffee maker for slow coffee that perfectly combines handcrafted quality and high-end performance.
The Moccamaster KBG Select Matt Black filter coffee maker is a true marvel of Dutch craftsmanship. This filter coffee machine is designed with high-end materials combining reliability and durability. Its retro and minimalist design will seduce you, with only two buttons for intuitive use. In addition to the on/off switch, another switch allows you to choose the extraction mode that suits you - full carafe or half carafe. With this feature, the temperature of the heating plates automatically adjusts to keep your coffee hot for 40 minutes. Brew up to 1.25 liters of filter coffee in just 6 minutes. The Moccamaster KBG Select Matt Black filter coffee maker guarantees an ideal water temperature, between 92°C and 96°C, for optimal extraction of the aromas of your high-end ground coffee. In addition, the contact time between coffee and water is perfectly balanced, lasting 5.5 minutes to prevent any unwanted bitterness. The jug is equipped with an ingenious self-stirring lid, which guarantees an even concentration of coffee in each cup.
Type of coffee machine: Filter coffee maker
Materials: plastic, glass, stainless steel
Capacity: 1.25L (up to 10 cups of filter coffee)
Power: 1450W
Dimensions: L32 cm x D17 cm x H36 cm
Weight: 3.2Kg
Automatic shutdown: yes
Color: Matte Black
Accessories included: glass carafe, filter holder, paper filters
Maintenance: removable and washable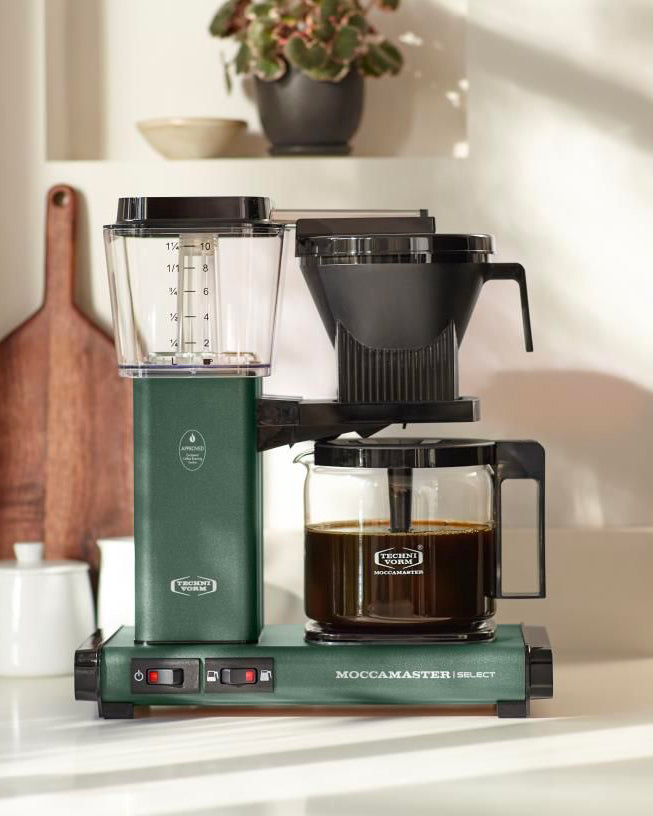 Classic filter coffee maker vs Moccamaster filter coffee machine
When it comes to choosing a filter coffee maker, the Moccamaster KBG Select filter coffee maker stands out from traditional filter coffee makers with its design, cutting-edge technology and advanced features. The Moccamaster KBG Select filter coffee machine uses precise brewing technology which guarantees optimal extraction of coffee aromas and flavors, making it an ideal filter coffee maker for gentle method coffee preparations. Its perfectly tuned brewing system maintains an ideal water temperature and optimal coffee contact time, delivering a perfectly balanced cup of filter coffee with every use.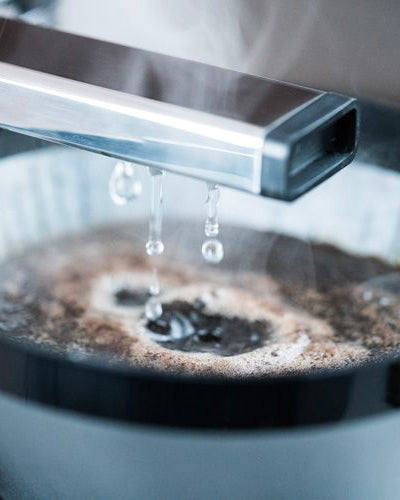 Make your preparation a success with the Moccamaster KBG Select filter coffee maker
There are several important steps to follow to make a successful filter coffee with the Moccamaster KBG select filter coffee maker:

First of all, the quality of the coffee. We recommend a specialty coffee with a light to medium roast like Araku Haute Altitude or Première Récolte organic coffee.

Then the grinding, it is ideal to grind your specialty coffee at the last moment to preserve all the freshness of the beans. A fine to medium grind is recommended for optimal extraction.

Finally, the coffee: water ratio, we recommend a balance of 1g of coffee for 15ml of water. That is to say that for 1L of coffee you will need 60g of ground coffee.
To obtain perfect filter coffee, it is recommended to use a medium to medium fine grind. This grind is between that used for espresso and that used for mild methods such as Chemex or V60. Thanks to a good balance, your Moccamaster KBG Select Matt Black filter coffee machine guarantees balanced extraction. Indeed, when the doses of coffee and water are respected, the water flows harmoniously through the coffee and thus offers a delicious cup of filter coffee.
Yes, the Moccamaster KBG Select Matt Black is an electric filter coffee maker. It requires being plugged into an outlet to work.
In order to take the greatest care of your Moccamaster KBG Select filter coffee machine, here are our recommendations:

Be sure to clean the exterior of the Moccamaster KBG Select filter coffee machine frequently using a damp cloth.

After each use, take the time to wash the jug, the thermos and the filter holder by hand using a mild detergent.

Avoid pouring liquids directly onto the filter coffee machine and do not use the dishwasher to clean the glass jug.

Additionally, it is recommended to clean the interior of the electric coffee maker at least twice a week to maintain its optimal performance.

Finally, don't forget to descale your designer filter coffee maker regularly to extend its lifespan.